Off the field, Tyson Guzman is a typical high school student. He enjoys hanging out with his friends, lifting weights and chowing down on Texas Roadhouse.
On the field, the recent Omaha Westside grad's physical prowess is anything but typical. Warriors coach Brett Froendt and his staff first took notice when they saw Guzman playing for the school's youth football program.
"Well, (Tyson) was just tall when he was young," Froendt explained of the 6-foot-3 Husker walk-on. "Then we saw he was fast. So, that's the first thing that pops out at you."
It also popped out at Kenny Wilhite, director of high school relations for Nebraska, who reached out to Guzman last September.
Sign up for Big Red Today news alerts
Get a daily Husker news roundup, recruiting updates and breaking news in your inbox.
"I was doing my homework and (Wilhite) messaged me out of the blue on Twitter asking me to call him," Guzman said. He was getting ready for bed when they talked. And the walk-on offer came.
"It felt amazing," he said. "I got the chills, and went upstairs and told my parents. I've always been a Husker fan."
The next day, Division II Sioux Falls extended a scholarship to Guzman. Throughout his senior season, multiple teams also expressed interest — South Dakota State, Wyoming and Northwest Missouri State.
After waiting for an offer from Northwest Missouri State that never came, Guzman said the decision to walk on became a no-brainer.
"(Nebraska) has the best coaching around," he said. "I just figured I'd go there, work my tail off. And maybe if I could work hard enough, I can get a scholarship there."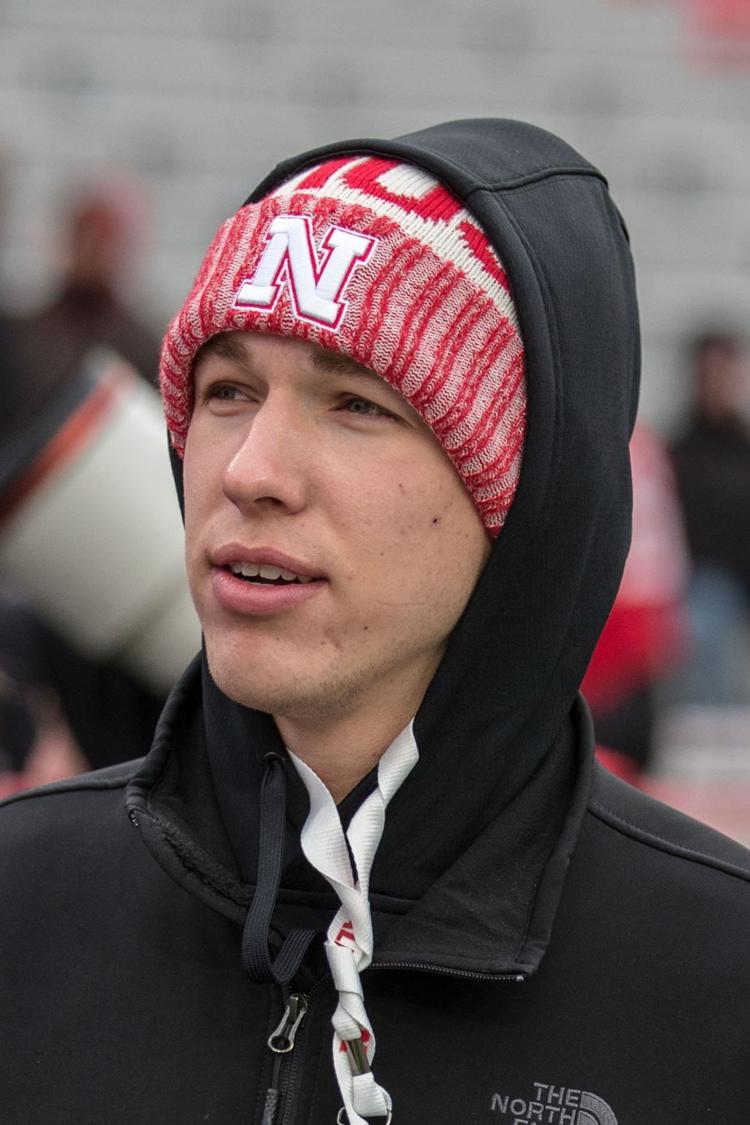 Froendt said Guzman is a great pickup for Nebraska, someone who could earn a scholarship. He said the Huskers are getting a good football player and a great teammate.
"He's just a fun guy to have around," Froendt said. "He's always positive. ... We can always count on him and rely on him and know he's going to bring his best, and we never had to worry about attitude.
"He was a good guy for the other teammates to be around."
Guzman played on both sides of the ball for the Warriors, but he was primarily a defensive back for a defense that allowed 9.6 points per game in 2018.
Guzman said he will prepare for college by working on his vertical jump, his hands and high-pointing the ball. He opted to run track this spring and work on his speed, instead of sticking to baseball for a fourth straight season.
The Huskers appear to have similar plans. They told Guzman that he'll play either safety or linebacker, depending on his weight next season.
"He's coachable and he works hard," Froendt said. "That's what every coach wants. So, if it's skill development, technique development, he's gonna do it because he's coachable, willing to listen and he works hard at it."
Photos: Nebraska football and basketball recruits attend Husker spring game
The Red-White spring game was a major recruiting event for both the football and basketball programs. Check out some photos of the top prospects as they hung out on the sidelines before kickoff.