LINCOLN — Nebraska football's sellout streak spans more than a half-century. At least seven times a year, the city and Memorial Stadium are packed with red. So Athletic Director Bill Moos knows there isn't anything broken with the fan experience.
But Moos wants to stay ahead of the curve. He knows younger fans — like his own children in their 20s — have entertainment options that didn't exist the last time NU won a conference title in 1999. The hook isn't as easily set in them as it might have been a prior generation.
So while Moos isn't itching to make big changes at the moment, aside from a South Stadium renovation that helps get fans to their seats, he's keeping the door open to a number of ideas — including alcohol at Husker football games for the suites and loge levels.
"We've got to be thinking about things that are attractive to the younger fans," Moos said. "And yes, loge seating, bunker suites, more club areas, then the question does come in of alcohol.
"We'd be very sensitive of that, and yet I've never been one to believe we can rest on our laurels and not think about what the landscape's going to look like."
Sign up for Big Red Today news alerts
Get a daily Husker news roundup, recruiting updates and breaking news in your inbox.
Moos said he's had conversations with athletics officials about the possibility of allowing alcohol in suites and donor rooms.
"There's that piece of me that says, 'Hey, it's working good right now without it,' " Moos said. "But I always think it needs to be in the conversation."
It would not be available in the main part of Memorial Stadium or in the main bowl of Pinnacle Bank Arena.
"I don't want it out in the bowl because of the proximity to the action," Moos said. "You have a beer and you're three rows up and you're mad at a call, you're going to throw that beer at the official. And the foul language and all those things. But to be controlled and nice — someone have a glass of wine in their suite while they're watching a game."
Being able to drink alcohol, Moos said, would also give fans an additional incentive to upgrade to suite or loge seating.
"When you set your prices, 'Well, I'd pay that but I can't even have a beer up there,' " Moos said. "All of the sudden you can. Now will you pay it? Those are things on the table to discuss. No decisions."
Other notes from a recent discussion with Moos:
On the day Nebraska baseball began its quest to win a Big Ten tournament championship, Moos said coach Darin Erstad pulled the team out of a midseason slump with series wins over Arizona State and Michigan.
"That was impressive to me," Moos said. "He's solid right now with me. I like who he is, I like what he does. He doesn't have to be. He doesn't have to work. He's here because he truly wants to contribute, he loves this school, he wears it on his sleeve.
"I was a college football player and when that huddle was broken, I'd love to have Darin Erstad next to me. I would know he had my back and I had his."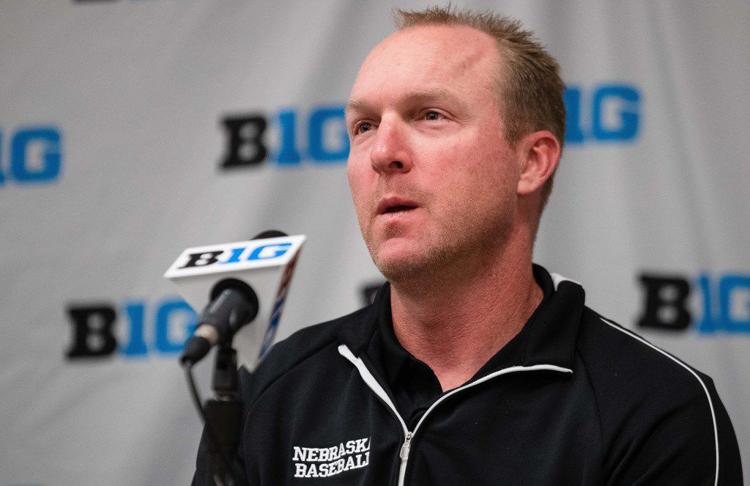 Moos plans to talk to softball coach Rhonda Revelle about her team's recent struggles, which includes three straight missed NCAA tournaments and losing seasons in 2017 and 2019. Moos said he knows Revelle can coach and was pursued last year by other major college softball programs, but the Huskers have "fallen on hard times."
"We need to have a conversation about that, and it's not that I don't have faith in Rhonda, but sometimes coaches who have been at it for a long time don't adapt to the intricate pieces of today's young people," Moos said. "I'm not saying that's the case. I'm a big fan of hers. ... I have every reason to think we can get that back on track."
Moos is pleased with the overall progress of Nebraska teams finishing in the upper half of the Big Ten — 10 of 19 sports did — and expects more improvement. Coaches understand what Moos wants and, more importantly, how fortunate they are to coach at Nebraska.
The Huskers' three Heisman Trophies that used to be in a small video room have been put in the main entryway of North Stadium. That was Moos' call, and he wants more trophies, banners and memorabilia where "the people" — rank-and-file fans — can readily see them.
"We're too humble," Moos said.
Photos: Nebraska Athletic Director Bill Moos