LINCOLN — As the news that Nebraska softball coach Rhonda Revelle had been placed on paid administrative leave began to circulate Tuesday night, support from former players and fellow coaches wasn't far behind.
Several current Division I coaches voiced their support for Revelle on social media, as did some of her former players. This is the statement from university officials to which they were reacting:
"We take seriously any concerns raised regarding our student athletes. As part of our due diligence, Coach Revelle has been placed on paid administrative leave pending the completion of a review. With this being a personnel matter, there will be no additional comment until the review is complete."
Players were told in late June that they should contact associate head coach Lori Sippel if they had any softball-related inquiries before the completion of the review.
Sippel and assistant coach Diane Miller have been running the Husker team camps for high school programs this week, and will next week, in Revelle's absence.
Two former Huskers who are NCAA Division I coaches spoke with The World-Herald on Wednesday about their experiences as players at Nebraska and how Revelle has helped them after their playing days.
Tori Tyson was an assistant coach at four schools, most recently Maryland, before becoming the head coach at Howard in November 2018. Tyson was a three-time letter winner at Nebraska and pitched in the 2009 NCAA regional tournament.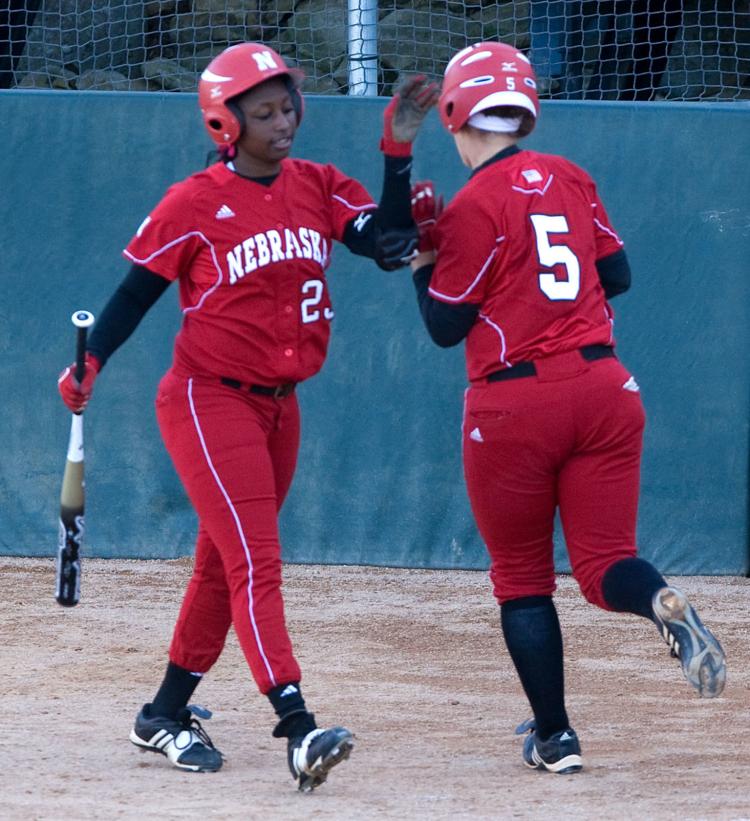 Tyson said coaches must walk a fine line now, as more and more athletes across all sports begin to speak up.
"Coach Revelle is my mentor and has given so much blood, sweat and tears to help young coaches and to softball in general," Tyson said. "So it breaks my heart to hear these things. As coaches it can be a little scary these days, because you have to take everything seriously."
Tatum Edwards completed her first season as a full-time Division I assistant last spring as the pitching coach for UNO. Tatum and her twin sister Taylor were two of the top players on Nebraska's 2013 Women's College World Series team.
"As an alum, it's heartbreaking, because I've known her since I was 14 years old," Edwards said. "I have known her for a long time, and how great of a person she is and how she's helped me grow. Not just in softball but really in life."
Both players said they had not spoken to Revelle since news of her administrative leave became public.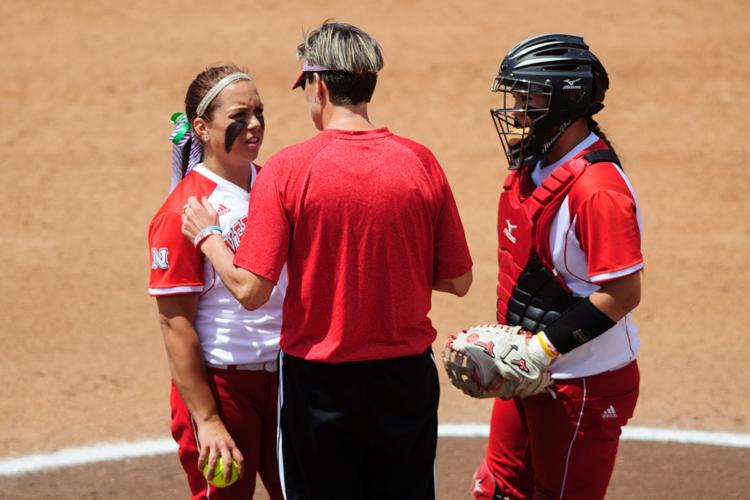 As the leader of her own Division I program, Tyson said she has learned that setting program expectations while also managing the individual needs of players is challenging.
"There's a blurred line these days, especially in this transfer portal world," Tyson said. "People are speaking up more these days. It's great to speak up when you're wronged, and I get that. Sometimes we have to speak through understanding. I didn't understand what I was fighting until I was older."
Tyson admitted she wasn't the easiest student-athlete to deal with during her days in Lincoln, but she said Revelle was there to help at every turn.
"I was not this amazing student-athlete with crazy numbers," Tyson said. "I was a pain in the butt, but Coach Revelle never gave up on me. She knew I'd be a coach. Her standard was way higher for me than I had for myself.
"There were times when I would ask myself, 'Why won't this woman just leave me alone?' I didn't get it. Then I became a head coach, and I was blowing her up. I called in the first season more than I did in four years of college. I get it, and she gets why I didn't get it at that time."
Edwards has a younger sister, Tristen, who is on the current Nebraska roster and will be a senior in the 2020 season. She declined to comment about any conversations she might have had with her sister about the current situation.
"I probably shouldn't say anything," Edwards said. "I don't want to compromise what's going on. It's a very hard situation to be in, for sure."
Sign up for Big Red Today news alerts
Get a daily Husker news roundup, recruiting updates and breaking news in your inbox.
Tatum said she had trouble thinking about Revelle's situation from a coaching point of view because she's so close to Revelle.
"I'm not really sure how I view it as that, and it's hard to do given that it's Coach Revelle," Edwards said. "If it was someone else, I might be able to, but (this one) I can't look at it like that."
However things work out, Edwards is hopeful things get resolved as soon as possible. No timeline for a decision has been set by the Nebraska athletic department.
"Any time any sort of situation happens like this gets resolved, as soon as possible get back to normal for next regular season," Edwards said. "She's an awesome and incredible person, and I don't want to see this happen to anyone, especially a person like her."
Photos: Nebraska softball coach Rhonda Revelle through the years