CHICAGO — Mohamed Barry and Khalil Davis still speak with a certain awe about those first workouts under Zach Duval. A feeling of being overwhelmed by the intensity and difficulty of the tasks stands out even 19 months later.
Barry, a Nebraska senior linebacker, says he has yet to adjust to the regimen laid out by the program's strength coach. The stimulant is constantly changing, which prevents him and his teammates from falling into a routine. Stay engaged or stick out in the "War Daddy Up" culture that has settled into North Stadium.
"It always shocks us," Barry said. "That's what makes a workout a workout. That's what I love about (Duval). He gives me more than I can handle, and I want that."
But as the Huskers' second offseason under Duval and coach Scott Frost draws to a close, players describe a process focused on more than just the massive strength and weight gains that marked last summer. If Nebraska finds consistency this year, it might trace back to a subtle change emphasizing more reps over max ones.
Sign up for Big Red Today news alerts
Get a daily Husker news roundup, recruiting updates and breaking news in your inbox.
Frost said at Big Ten media days that he can stroll through the weight room and see half a dozen defensive linemen do two back squats of more than 800 pounds — something they couldn't come close to a few years ago.
Davis is one of those, and among the heaviest lifters on the team. As he inches closer to whatever his limit is, the challenge from the strength staff now is a bit different.
"It was just an eye-opener because we thought we were working hard," Davis said. "Then we went through his workout (this year) and realized that we could do more."
Sleep has also been a priority. Nebraska tracks and enforces it regularly with its players. Davis said it's allowed him to do more weightlifting reps. Barry said the Huskers are envisioning how they will perform before they compete in workouts, which is different from Duval's first season.
"He's elite at what he does," Frost said of his strength coach. "I think he's taken the Husker Power approach and made it more scientific, more current, more up to date. He does a great job planning out what our players are going to do and motivating them. The biggest factor is he's the voice of our staff more of the year than the coaches are the voice of our staff."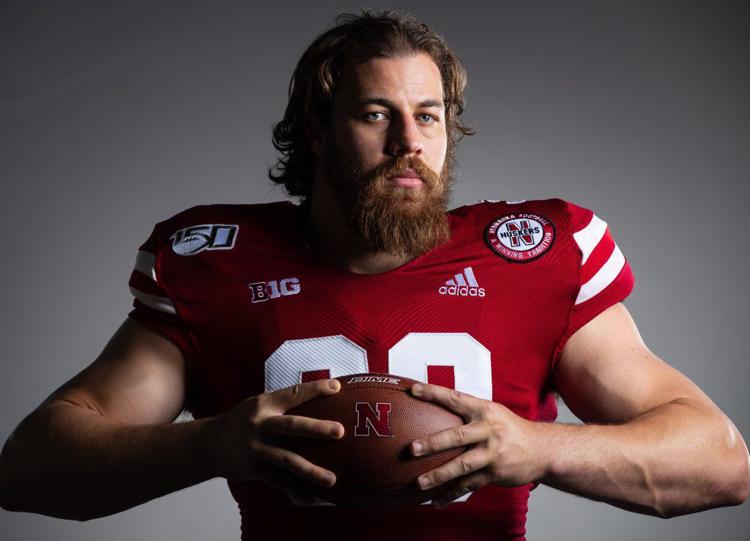 But other inspirations are cropping up beyond the coach who once braided his beard into two portions with Viking beads this summer. Defensive lineman and former Navy SEAL Damian Jackson continues to set a tone for hard work, Barry said. The two are roommates, but that doesn't stop Barry from declaring the 6-foot-2, 275-pound Jackson "the vice principal you don't want to see."
Listed weights in the media guide, while more approximations than exact figures, illustrate how other Huskers are transforming. Redshirt freshman defensive linemen Casey Rogers (up 25 pounds to 300) and Tate Wildeman (up 15 to 290) are among the leaders. Returning defensive backs averaged gains of nearly 9 pounds per player from 2018.
Frost said when that culture change intersects with the physical ones this fall, the results won't be subtle.
"Regardless of your scheme on offense or defense, you can't get pushed around, you can't get outworked and you can't get outsized," Frost said. "We made a lot of strides to catch up, and I think that will show up on the field."
Get ready for Nebraska's fall football camp with our 2019 Husker Camp Countdown
The World-Herald is counting down the top 50 Nebraska players you need to know heading into the 2019 season.