LINCOLN — Bob Brown heard the laughs behind him as he and the Huskers warmed up in the end zone.
About 1,000 Michigan fans gathered to watch Nebraska get loose a few hours before kickoff. They huddled together in maize and blue to catch a glimpse of the 38 Huskers dressed for battle. They weren't impressed.
"And then Michigan took the field and there must have been 200 people dressed," Brown said. "It looked like they dressed the entire city of Detroit."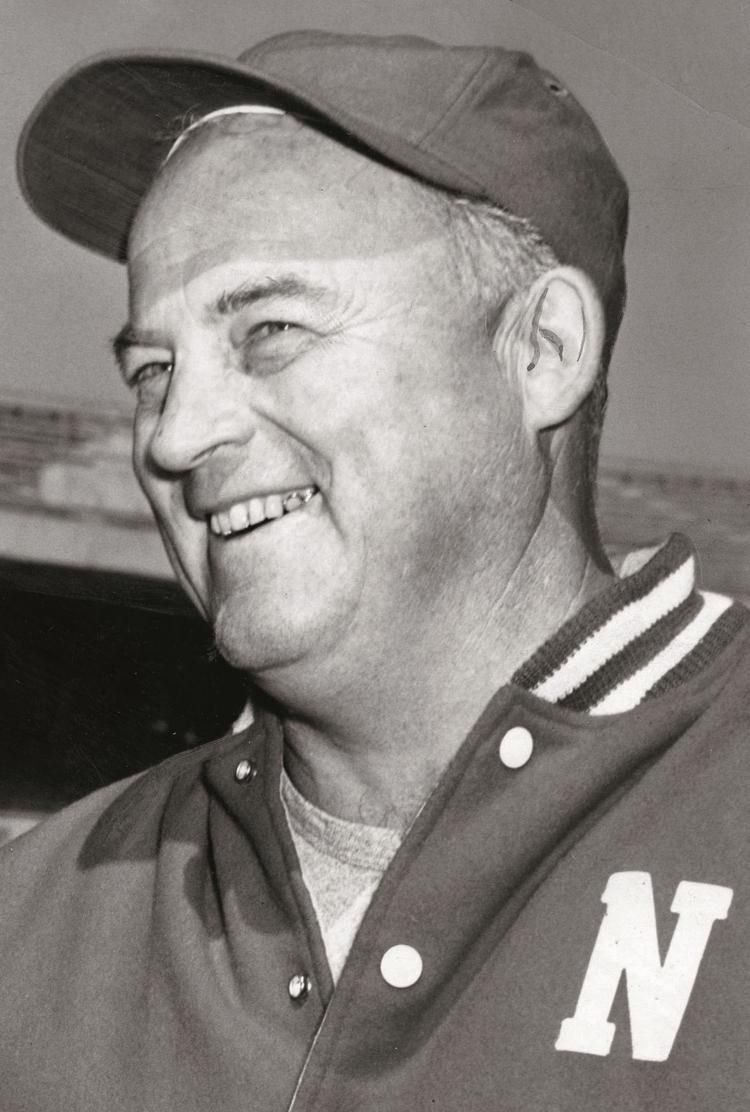 For the next three hours on that fall afternoon in 1962, Brown and Nebraska ran head-on against a heavily favored Michigan team. With those 38 Cornhuskers led by first-year coach Bob Devaney, the game plan was to run the ball right down the throat of the defense, wait until the Wolverines wore down, then take advantage. The Huskers took a 7-6 lead into halftime. Early in the second half, according to stories, fullback Thunder Thornton decleated a Michigan defender and was flagged 15 yards because the official hadn't seen a hit that hard before. That was Nebraska's cue to strike, and two scores on the ground later by Thornton, Nebraska took down Michigan in a grinding 25-13 upset.
As Devaney made his way from the sideline to midfield, Nebraska players grabbed at the coach's shins and thighs, attempting to hoist the new coach on their shoulders. But Devaney shook them off as a swarm of 200 Nebraska fans stormed the field in postgame euphoria.
Brown and the Huskers relished the view of 70,000 Michigan fans heading for the exits, dejected.
"They looked like it was almost a funeral procession," Brown said.
That game, some say, was the start of Nebraska football. That includes former Husker defensive coordinator Monte Kiffin, creator of the Tampa 2 defense, who was a left tackle on that 1962 team.
"That's when Devaney became Devaney," Kiffin said. "That was the biggest win in the history of Bob Devaney, because at the time we never thought we could beat a team like Michigan. We had a lot of losing seasons before that. I'll never forget walking off the field. We couldn't believe it."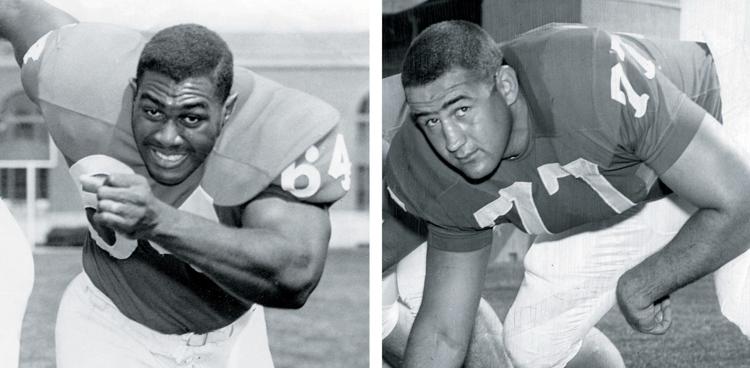 It was Devaney's first win on the road, something the Huskers are trying to do again more than 50 years later.
Nebraska's matchup in Michigan this weekend seems strikingly similar to 1962, Brown said. Another chance for Nebraska, with a new coach and working to reclaim past glory, to make some noise against a blue blood.
"I had some brothers who, we were prepared to go into combat against Michigan and had no fear whatsoever," said Brown, an offensive tackle who is one of three Huskers in both the College and Pro Football Halls of Fame. "I'm hopeful that this week, Nebraska's squad gives Michigan what we gave them."
The similarities of the matchups on the surface are obvious. But the deeper you dig, the more the 1962 and 2018 games feel connected. Devaney's first road game is in the same place as Scott Frost's, same time of the year, at similar moments in the program's history. Before the 2017 season, the last time Nebraska failed to win more than four games was 1961, when Bill Jennings and Nebraska went 3-6-1. Jennings, like Mike Riley after his 4-8 season, was fired.
In 1962, in came Devaney from Wyoming. Kiffin played for Jennings for two years, and was recruited by him. He'd heard of Devaney, but wasn't sure what to think of the man newspaper columnists called a "rebuilder."
But he was everything everyone said he was, Brown said.
"He was a players' coach all the way," said Kiffin, reached while traveling with Florida Atlantic, where he is an assistant for his son and head coach Lane. "He really, really cared about his players. No doubt about it."
Sign up for Big Red Today news alerts
Get a daily Husker news roundup, recruiting updates and breaking news in your inbox.
Devaney instilled a toughness that Nebraska lacked in previous years, Brown said from his home in Oakland, California. Practices were hard. They were detailed. To this day, Kiffin, who has been a coach for more than 50 years, struggles to name a coach who prepared players better than Devaney.
Nebraska beat South Dakota 53-0 in the opener. In the week leading up to Michigan, Devaney was battling a cold. But when he spoke to coaches or to the Lincoln Quarterback Club, he hoarsely preached the importance of a win for national recognition. Devaney had been an assistant at Michigan State from 1953 to 1956. He grew up in Saginaw, Michigan, and knew that the nation turned its head when Michigan went down at home.
He didn't share that with his players, Brown said. But he hammered into the team that they were just as good, if not better, than Michigan.
"He had this attitude that this program was no longer gonna be a loser, laughable program," Brown said. "When you have a guy who is constantly telling you you're as good as anyone in the country, after awhile I think a lot of guys started buying into that. And we started playing like that."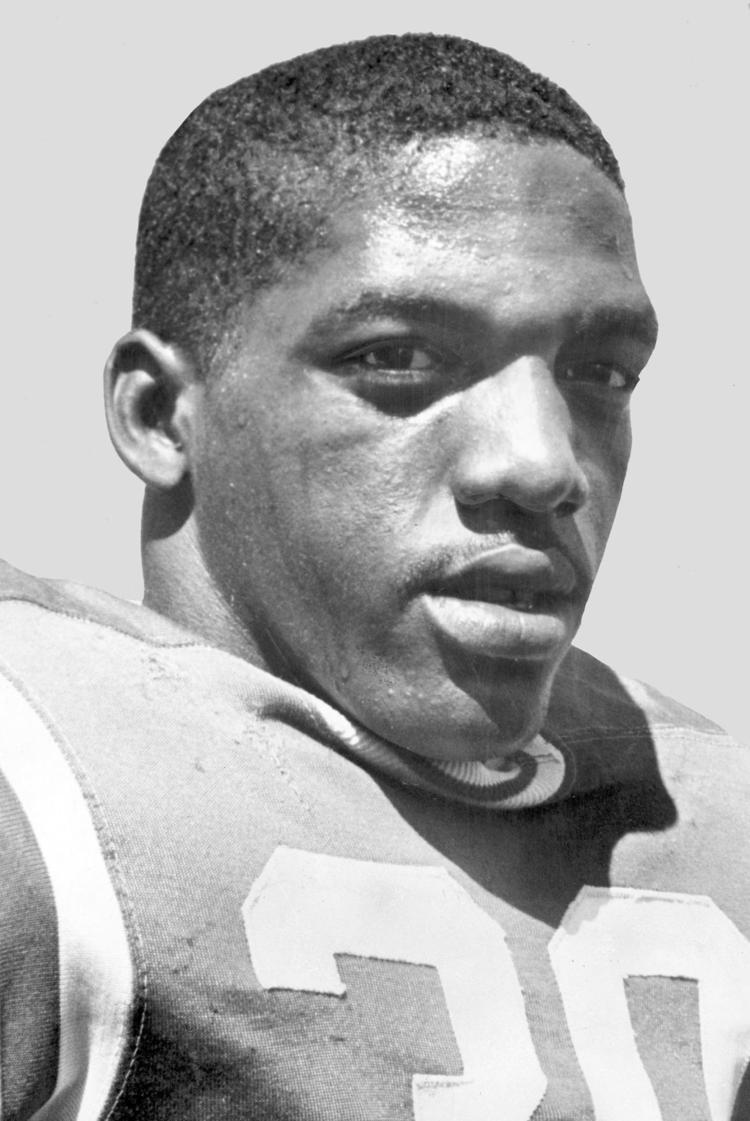 In Ann Arbor, Nebraska outgained Michigan 341-253, most coming on the ground. The Huskers broke off runs of 63, 81, 38 and 75 yards that put them in good field position. The defense forced three fumbles and harassed Bump Elliott's Wolverines all afternoon. Despite a bum shoulder, Thornton begged Devaney to put him in, and his two rushing touchdowns in the second half proved to be the difference.
The win was Nebraska's first over Michigan.
After the game, Devaney met a frustrated Elliott at midfield.
"Congratulations, Bob," Elliott muttered.
"Thanks," Devaney said, before heading into a locker room full of jubilant Husker players and fans.
News traveled fast, as Devaney predicted. On the front page of the Evening World-Herald on Sept. 30, in the top left corner, the news was pronounced:
Michigan Stunned by Nebraska, 25-13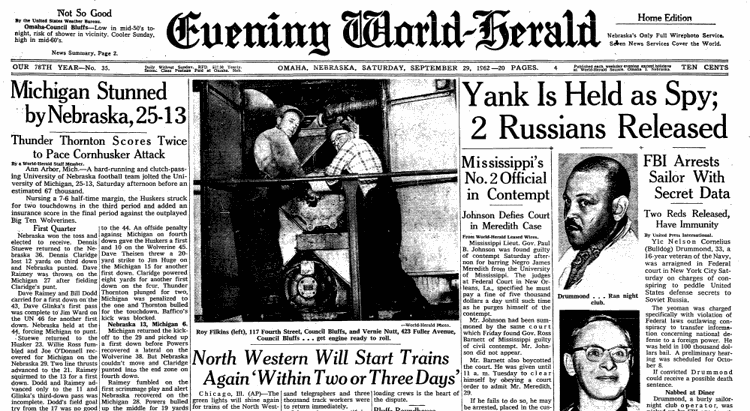 It was the Huskers' first 2-0 start in 10 years.
Paul Preuss of the Detroit News wrote for next day: "The Cornhuskers of Nebraska chugged along like a well-oiled threshing machine to grind out a 25-13 triumph."
Wrote Lyall Smith of the Detroit Free Press: "An itinerant band of Cornhuskers paid their first visit to Michigan in 45 years Saturday looking for work. They found a fertile field ready for shuckin'. And, man, how they shucked it."
Back in Lincoln, students wondered if classes would be canceled Monday. Fans wondered if there'd be a pep rally on campus.
There wasn't, but fans created one at the airport. At 6:30 a.m. Sunday, 3,500 camped out at the Lincoln Municipal Airport awaiting the Huskers' arrival. Cars lined Highway 34 for a mile. It was the largest crowd Lt. R. J. McMeen of the Lincoln Police Department had seen in nearly 20 years.
At 9 that morning, Brown walked off the plane and saw the sea of red spilling out onto the tarmac. The band kicked into "No Place Like Nebraska," and chills ran down Brown's spine. Years later, goose bumps still cover Brown's arm when he remembers that scene, or when he hears the Nebraska band play that song.
He walked out onto the tarmac to handshakes and cheers. For whatever reason, fans could sense the gravity of the win.
"There's no feeling like that," Kiffin said.
Nebraska would go 9-2 that season, then win Big Eight titles from 1963 to 1966, then national titles in 1970 and 1971. An unpaid graduate assistant on that 1962 team, Tom Osborne, would take over for Devaney in 1973 and win three more national titles.
In Ann Arbor that afternoon in 1962, Nebraska became Nebraska, Brown said. And 56 years later, Frost and his team are searching for a piece of that feeling again. And Brown is hoping Nebraska can find it, just as they did. Because he knows what a win could mean.
"They gotta go in there knowing they're ready to go, we're prepared and we're not here just to put on a show, we're here to win," Brown said. "Michigan was not unbeatable, as we demonstrated."
Husker History: World-Herald front pages and images from all 53 Nebraska bowl games
Memorable games, iconic images and ever-lasting memories fill Nebraska's bowl history.