LINCOLN — College football never sleeps. Except for about two weeks. Starting now.
The quietest time in the sport — the first half of July — is upon Nebraska football.
Talking season kicks off July 18 with Big Ten media days. Two weeks after that is the start of practice, and then it's a full sprint for essentially 10 months to play a season, finish one recruiting class, start another, conduct spring practice, scout for a month and then work through what has quickly become transaction season in college football.
Transaction season: when players commit for future classes, the transfer portal heats up and the natural attrition that hits most programs twice a year — in December and May — sweeps across the country.
But now, it goes quiet. Coaches usually take some time off and poolsides fill up with dudes reading college football magazines, many of which like Nebraska to be a major surprise this season.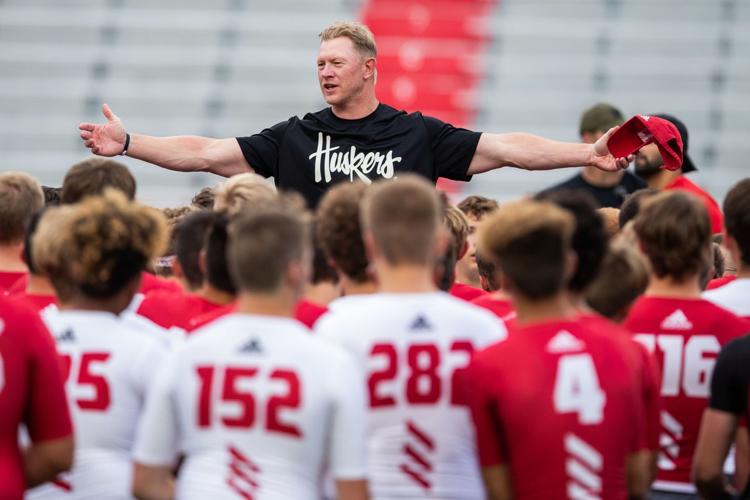 "Attitudes have really changed in the locker room," Frost said in Fremont. "I feel really great about where our kids are from a mentality standpoint. But you guys all remember the Nebraska that was nasty and when people got on the field with you they were going to lose the next week, too, because we beat the piss out of you."
Nebraska's making progress on the physical front, Frost said, with more and more players standing out in the weight room. And, with NU's Adidas Pipeline camp in June, the Huskers doubled down on a culture of developing and recruiting linemen.
"You want to evaluate them and then you want to give them something they're going to be able to take back to their own high school and improve their own game," NU offensive line coach Greg Austin said.
In June, NU hosted 10 official visitors — one of whom, cornerback Tamon Lynum of Orlando, Florida, has already committed — and dozens more unofficial visitors, primarily around the June 21 recruiting barbecue. The visitors included two 2021 quarterbacks, Peter Costelli from Mission Viejo, California, and Santino Marucci from Jupiter, Florida, who toured the campus together on the same day. NU is likely to sign just one quarterback for the 2021 class.
Nebraska overall stands at six commits for the 2020 class, which is fewer than all but one Big Ten school — Illinois, which has three. But July decisions loom for several prospects, including those who officially visited already.
A deeper recap of what has become transaction season in college football:
Sign up for Big Red Today news alerts
Get a daily Husker news roundup, recruiting updates and breaking news in your inbox.
Additions
» Running back Dedrick Mills graduated from Garden City (Kan.) Community College and met NCAA academic qualifications to arrive at NU in May. Mills is expected to compete for the starting running back job with Maurice Washington.
"He's really impressed already from the standpoint that he was able to step in and get right in the weight room with all of our guys and keep up," Frost said in May.
Another Husker running back, Loganville (Georgia) Grayson standout Ronald Thompkins from Loganville, Georgia, cleared all academic hurdles in mid-June. All of NU's current 2019 signees, then, are on campus as scheduled.
» Rutgers tight end Travis Vokolek picked the Huskers over Iowa, Kansas State and others. The 6-foot-6, 250-pound transfer caught 16 passes for 184 yards as a sophomore at RU, which fielded one of the nation's worst offenses. Vokolek has to sit out the season unless he applies for and is granted a waiver by the NCAA. His dad, D.J., is an assistant head coach at Northern Iowa. D.J. Vokolek grew up in Nebraska and was a standout linebacker at UNK.
» NU got three commitments for the 2020 class in Lynum, offensive tackle Alex Conn of Derby, Kansas, and nose tackle Nash Hutmacher of Chamberlain, South Dakota.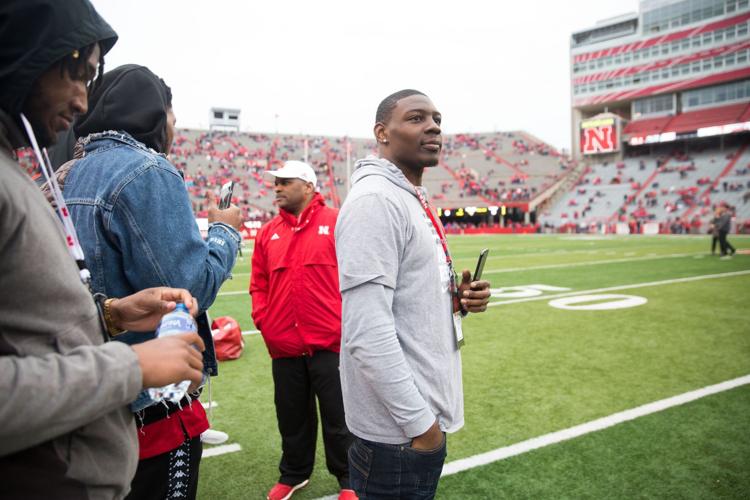 Departures
Still to be determined
» Highland (Kan.) Community College defensive tackle Jahkeem Green remains committed to Nebraska — having picked the Huskers back in April — but is reportedly visiting other schools, including Texas Tech. Green has not answered messages or phone calls from media outlets, but the four-star prospect would be welcomed into NU's already-strong defensive line rotation.
» The Huskers have several recruiting dominoes yet to fall, including cornerback Joshuah Moten of Fort Washington, Maryland, who announces his decision on Tuesday. Other upcoming decisions may include outside linebacker Blaise Gunnerson of Carroll Kuemper in Iowa; inside linebacker Choe Bryant-Strother of Norcross, Georgia; receiver Ajou Ajou of Clearwater, Florida; running back Sevion Morrison of Tulsa, Oklahoma; and inside linebacker Devyn Curtis of Brentwood, Tennessee.
Photos: Nebraska football's 2020 recruiting class
See more pictures of the members of Nebraska's 2020 recruiting class.