LINCOLN — The first show was good. The encore was more impressive.
Nebraska coach Scott Frost and his staff signed top-25 recruiting classes in 2018 and 2019. The latter landed in the top 20, according to major recruiting services such as 247Sports and Rivals.
The 2020 cycle — in which two of NU's three commits are top-100 prospects — could be more fruitful. Even if the class isn't quite as big as the last two, Frost anticipates it'll pack a punch, as Nebraska is no longer playing "catch-up" on the recruiting trail with prospects who may be unfamiliar with Frost, his staff or their new vision for Husker football.
"We're aware of more kids we can recruit this year," Frost said Thursday during the Big Red Blitz tour. "I think we have a bigger pool of guys to try and target, and more of those guys are showing up on our campus this spring and this summer than they did last year."
June is often a busy month in Husker recruiting. Since joining the Big Ten, Nebraska has had eight recruiting classes. According to Rivals' database, 27 players who eventually signed with NU committed to the school in June. While "transition" classes — in 2018 and 2015, when Frost and Mike Riley had their first full recruiting cycles — weren't known for June commits, subsequent classes were. NU's 2016 class had six June commits. The 2019 class had seven, one of whom was linebacker Garrett Nelson of Scottsbluff, who committed a full year before his cycle — in June 2017.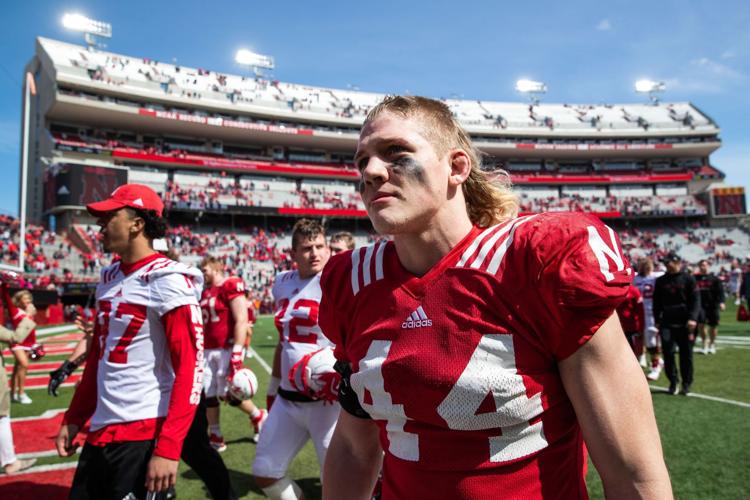 NU's current class seems particularly ripe for a recruiting run in June. Nebraska's home-based camp schedule is aggressive and a new Pipeline camp promises to expose more national line prospects — in 2020, 2021 and 2022 classes — to Husker football. The Huskers' satellite camp schedule lacks the advance PR hype of the Riley era, but Nebraska will hit lots of talent hot spots this week.
Those efforts, coupled with a full 45 days of scouting and official visits likely coming in June, should produce commits and lay the groundwork for recruiting success over the next six months.
A primer on Nebraska's busy June:
Satellite camps. NU will hit central Georgia (Mercer University) Tuesday, the Miami area (Florida Atlantic and Florida International) Thursday and the Tampa/St. Petersburg area (South Florida) Saturday. Frost said the Huskers will have a "divide and conquer" approach to satellite camps, deploying several assistant coaches on the road while keeping others behind to work NU's own camps.
NCAA rules changes in fall 2016 mandated that camps had to be conducted on the campuses of NCAA institutions — FCS and Division II schools have become popular spots — which nullified a college program's opportunity to partner with a high school or personal trainer at some recreation field in a major talent center. The rules also created more mega camps, where dozens of FBS schools participate. Adidas is a sponsor of the Mercer, FIU, FAU and USF camps, and Nebraska, as a flagship Adidas school, gets access.
The satellite camp structure bore the most fruit when Nebraska discovered junior cornerback Dicaprio Bootle and extended a scholarship offer. Bootle signed in the 2016 class and led the team in pass breakups last season. He has said that, without the satellite camp exposure, he may not have attended NU.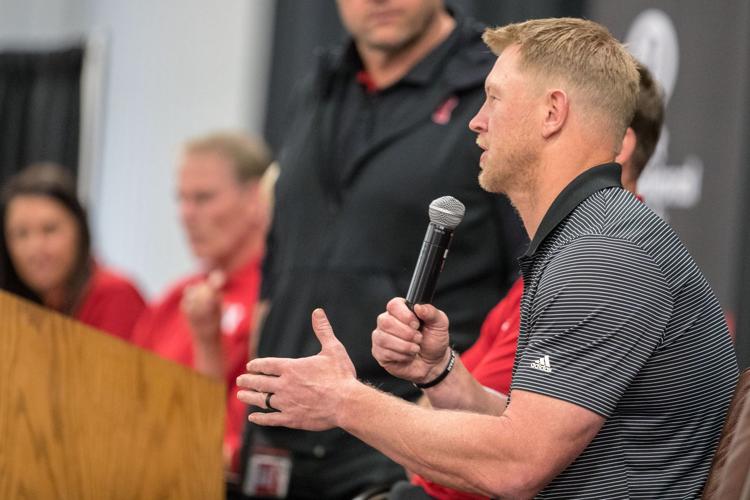 Nebraska's new camp for linemen. That would be the "OL/DL Pipeline Camp" set for June 15. NU is allowing other Adidas schools to staff the event — Arizona State, Kansas, Miami, Rutgers and Louisville are among the schools attending — but the three-hour camp featuring players in half-pads will be a showcase for Nebraska's tradition of churning out award-winning linemen.
"The Pipeline Camp's going to be a great deal," Frost said. "I think it's really going to take off with a bang this first year and then, hopefully, it grows from there. There are so many 7-on-7 tournaments and skills camps around the country. There is just not as many national O-line things. There's no better place for it than Nebraska with the history of O- and D-line things we've had and the Pipeline tradition we've had on campus."
Frost said several of his former Nebraska offensive and defensive line teammates — some of whom have filmed Twitter promotions of the event — will work the camp.
"Three really big guys — it was (Brenden Stai) and (Zach) Wiegert and Rob Zatechka — and boy, those guys are what they're supposed to look like," Frost said. "We're going to have a bunch of offensive and defensive players there helping with camp and talking to the guys. We're lucky to have that support."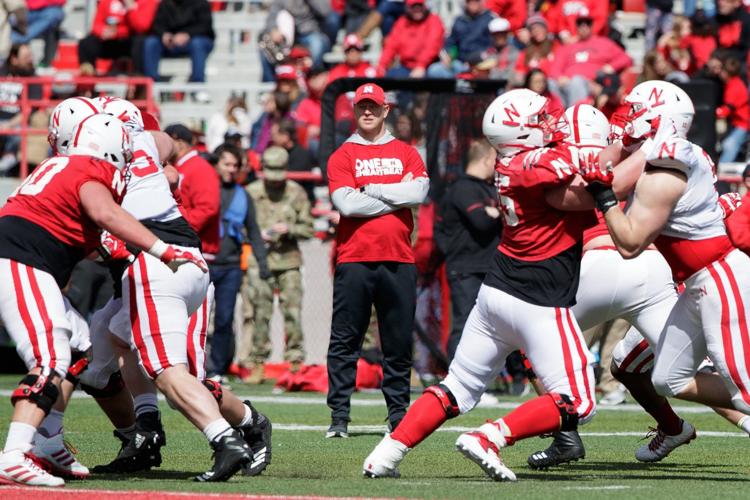 Friday Night Lights camps. NU will have two evening camps — June 14 and June 21 — that are designed to draw top prospects and excite Husker fans in Memorial Stadium. Last year, the highest-profile attendee may have been current 2020 Husker receiver commit Zavier Betts, though current Penn State quarterback commit Micah Bowens and twin 2021 Minnesota commits Dino and Athan Kaliakmanis attended the camps as well.
Frost intimated Nebraska will get a better turnout at its FNL camps because the staff has familiarity with prospects it intends to woo to NU.
"There's a bunch of guys who are slated to come to one of our camps," he said.
FNL camps tend to be as much about prospects two or three years from committing as they do prospects heading into their senior year. So while Nebraska will attract 2020 targets to Friday Night Lights, the underclassmen are worth watching as well. In-state signees like Cameron Jurgens and Scottsbluff's Nelson earned scholarship offers well before their senior seasons based on camp performance.
Sign up for Big Red Today news alerts
Get a daily Husker news roundup, recruiting updates and breaking news in your inbox.
Several team and individual camp events. The team camp begins Sunday and runs through Tuesday. The Huskers' 7-on-7 camp event is on June 9. The first of two individual camps took place on Friday; the second is on Thursday, as is a specialist camp for kickers, punters and long snappers. Nebraska holds youth camps — third through eighth grade — on Saturday and June 20.
Official visits. Unlike last recruiting cycle, Nebraska has several to use if it so wishes; the NCAA allows official visits through June 23. According to various recruiting reports, linebacker Cody Simon of Jersey City, New Jersey, will visit Friday, while outside linebacker Blaise Gunnerson of Carroll Kuemper in Iowa is slated to visit sometime in June, as well. Gunnerson has taken several unofficial visits to NU and has the Huskers in his top group.
At least one big decision. That comes for lineman Nash Hutmacher of Chamberlain, South Dakota, who takes a final official visit — to Wisconsin — before choosing from a final three of Nebraska, Oregon and the Badgers. NU got Hutmacher's first official visit in April. The three-sport star might be even better in wrestling — where he's one of the nation's most dominant heavyweights — but he prefers a college football career that comes with a full scholarship.
Photos: Nebraska football and basketball recruits attend Husker spring game
The Red-White spring game was a major recruiting event for both the football and basketball programs. Check out some photos of the top prospects as they hung out on the sidelines before kickoff.