LINCOLN — As the team lined up to perform its two perfect jumping jacks at the start of practice, a sophomore — one week into his first spring camp at NU — was near the center of the circle.
Cam Taylor has been on campus 10 months, but the Husker defensive back is a magnet for teammates.
"Every day he comes in with a smile on his face," junior cornerback Dicaprio Bootle said.
Said defensive coordinator Erik Chinander: "He's got some definite leadership ability."
"I'm just coming with that fire," Taylor said with a smile before spring camp.
Sign up for Big Red Today news alerts
Get a daily Husker news roundup, recruiting updates and breaking news in your inbox.
The 6-foot, 205-pounder from Montgomery, Alabama, acknowledges the older defensive backs in his room — cornerback Lamar Jackson, who's never shy, and Bootle, who keeps more to himself — are leading the way. Taylor just adds "a little more kick to it."
The smile is one thing. The way he reacts after big plays is another. But his enthusiasm, coaches and teammates say, is what's contagious.
Corner? Taylor will learn that.
All four special teams? Taylor might as well be the first name on the sign-up sheet.
Taylor, a former high school quarterback, was so eager and capable, Chinander said, that Nebraska eventually cross-trained him at all three defensive back positions. And he pushed Jackson, Bootle and Eric Lee enough that their level of play rose last season, and Taylor was free to learn more.
And, yes, Taylor can play corner. It might eventually be his permanent home once Jackson, a senior, graduates.
"He's got to be a predominant player in our defense," Chinander said.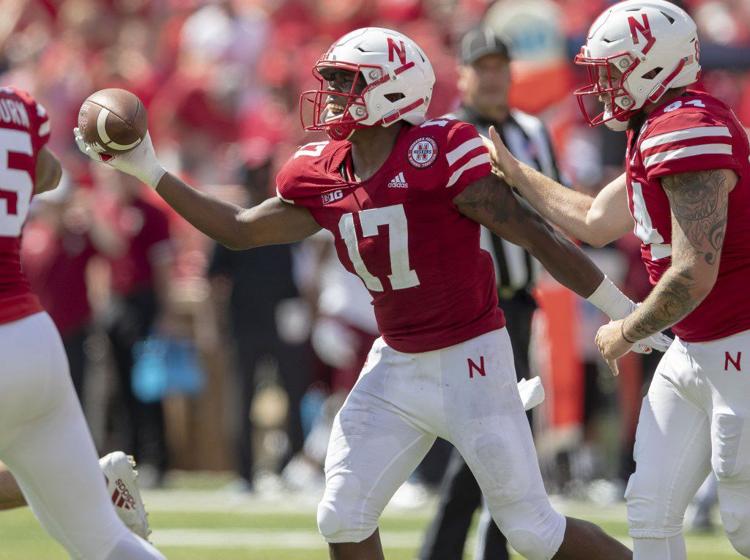 In 2018, Taylor finished with 12 tackles — some on special teams — and three pass breakups. He figured more in Nebraska's defensive plan when Chinander moved from a base defense to sub packages.
With the departure of three senior safeties — Antonio Reed, Aaron Williams and Tre Neal — Nebraska needs help on the back end. Taylor is big enough — and willing enough to hit — to fit the bill even in a base defense. As the Huskers face spread offenses, Domann likely becomes the nickel, but Taylor can play that spot, too.
"It doesn't matter where I play on the field — I just want to make an impact," Taylor said.
He's already done it off the field. Though Taylor wasn't among NU's early enrollees last year, he quickly became one of the alpha males of the 2018 recruiting class. His energy in the smallest things — including as a cheerleader of sorts during last summer's Friday Night Lights camps — was notable.
"A lot of those kids in that class kind of follow him a little bit," Chinander said.
The rest of the DBs, Bootle said, welcomed Taylor's style. Taylor, in turn, challenged the veterans, including Bootle, to talk more and help the group bond.
"He was one of our brothers and we were going to have to accept him for who he was," Bootle said. "He's a high-energy guy and we love it. We love it."
The defensive backs — in part led by secondary coach Travis Fisher's near-demand they hang out with each other — now meet more than ever. Taylor describes it as a "switch flipped" and a "click" in the mind of the collective. He's played his role in changing the conversation in the room from doubt to confidence.
"We know, in past years, they've talked down about the DBs, but we want to change that," Taylor said.
Photos: First glimpse of Husker spring football practice
Nebraska held the first open media session of spring practice on Monday March 11, 2019.