If you're a fan of "It's a Wonderful Life," perhaps you've at some point George Bailey-ed your own life — wondering what the world would have been like if you'd never been born.
What if we took the thought experiment a few yards farther? What if we vanished a whole football team?
What if the Huskers were never born?
Or rather, if the Huskers did exist but never became what they did. If our own George Baileys (Bob Devaney and Tom Osborne) never made their way to the program. If it ended up being just another college football team. No national championships. No rabid fan base. No Big Red.
What would that mean for the state?
For generations, Nebraskans have poured an unfathomable amount of time, energy and passion into Husker football — even (or especially) during long stretches of defeat. If football goes away, what takes its place? 
It's a philosophical question. But also an economic one: NU sports programs boost the state economy by hundreds of millions each year. And it's a historical question, as Nebraska football has long shaped the identity of the state. It defines our self-image and also the picture we project to the rest of the world.
In any case, it's an interesting alternate reality to think about. So we posed the question to a handful of historians, authors, sportswriters and one former Husker.
We asked each of them to serve as the angel Clarence. To keep a discouraged Herbie Husker from jumping into that icy river.
And they've given us a great gift, Herbie — a chance to see what the world would be like without you. Perhaps along the way they'll remind us that it really is a Huskerful life. That no team is a failure who has fans.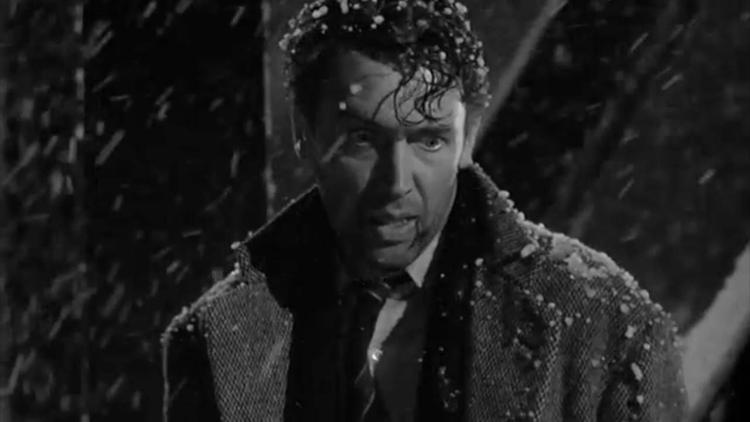 First let's set up the parameters of our scenario.
To do this, we enlisted the help of World-Herald sports reporter Sam McKewon and Husker historian Mike Babcock. They outlined the specifics of the Huskers' birth. What needed to happen. What might have been.
McKewon: "Without Devaney, either one of two things happens: 1. Sooner or later, Osborne matriculates back to Nebraska and more or less does well. He was that good of a coach and mind; no one argues that. He was going to do it somewhere, whether it was Nebraska or elsewhere. 2. Osborne goes somewhere else where he was closer to good hunting/fishing — say, Colorado — and does it there.
"But, either way, he's probably not who he turned out to be, which, basically, is the Jimmy Stewart of the state. And he'd be the first to tell you how much he owes to Devaney."
Babcock: "There were periods of tremendous passion for Nebraska football (ahead of the Devaney era). In a sense, Bob was not creating this passion. He was just revealing what had once been there but had been lost.
"I always thought Osborne was the perfect coach at Nebraska because ... he represented what people thought they were like. You know, he worked hard, he was a principled guy, he didn't look for the limelight. As Nebraskans, that's the way we see ourselves.
"Before they were the Cornhuskers, they were the Bugeaters. The Bugeaters was an appropriate nickname. It underscores the attitude that (Nebraskans) are hardy folks. These are tough people. Football fits that just about better than anything. Because it's a violent sport, and you've got to be tough to play it."
In the end, Babcock said, the ascendance of football was inevitable. The sport just aligned too perfectly with the picture we had of ourselves, as a people who could take a hit, get back up and keep on going.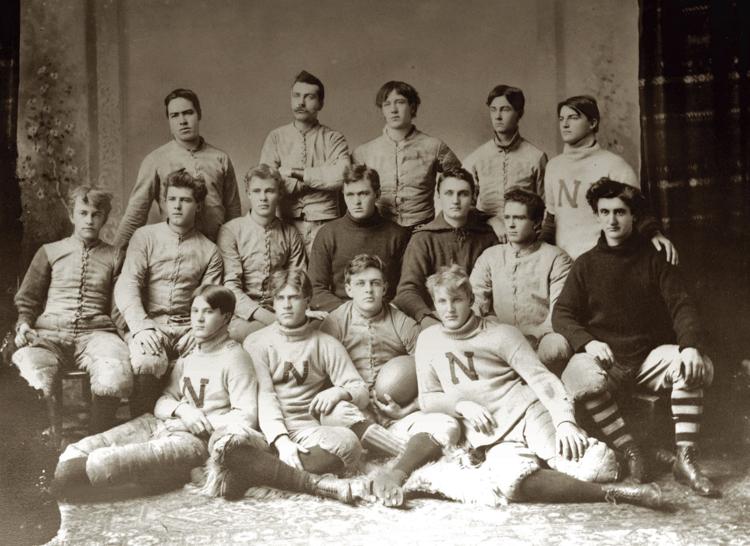 What if the Huskers were never born?
Our various angels answered this question via phone and email. Answers were edited for clarity and length.
Jerry Murtaugh, former Husker
We're not just known for the football program. We're known for a lot of other good things. Great scotch, good stogies, you know all that good s***. (Laughs.)
But you have to remember the great volleyball teams of this University of Nebraska. You bring up volleyball, and everybody brings up Nebraska. That's the gospel truth.
We have something in this state that nobody has. I talk to guys from other schools that I played against. These guys have played ball and said, "What is it with you Nebraska people?" I said, "Yep, you know, don't ya?" Everybody in the country knows about the fans of Nebraska. We're a different breed here. We are lucky to have that.
If Nebraska had poured itself into another sport, it would have been basketball. Hoops is sneaky big in this state (so is volleyball, which is why Nebraska is so good at it) because you need fewer players to be good at it, and it fits the individualistic, slightly narcissistic bent to the people who live here. (I say this as a lifelong Nebraskan.)
What's more, a lot of other Midwestern states — Kansas, Missouri, Iowa, Indiana — embraced that sport in the late 1960s and 1970s as basketball was beginning to make its move from a game rooted in far-flung locales to "the city," replacing baseball. One of the reasons Nebraska was so good at football — relative to the other states around it — is that Nebraska cared more about it than they did. Absent Devaney (which might mean absent Osborne), Nebraska probably shifts to basketball.
Mike'l Severe, host of The Bottom Line
Without football … the only thing Nebraska would be talked about is beef. It would simply be the beef state, and there'd be nothing else to have a great pride in that Nebraska has. And that's Nebraska's one thing they have pride in, their football program. Without that, I don't know where their sense of pride comes from.
The biggest reason the Huskers are different is because there's nothing else, you know. No pro team. No second college team. This is a unique place. I've lived all over the country, and as much as Louisiana and Texas love their football and upstate Pennsylvania loves its football, they all have other things to do. They all have pro teams; they all have other college teams.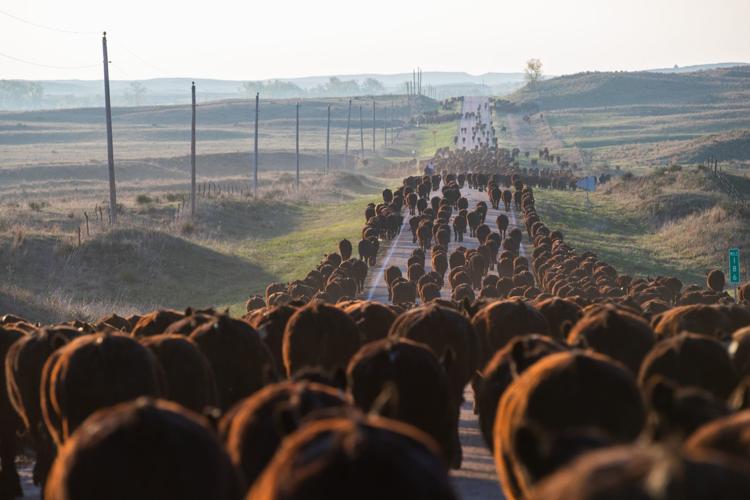 Thad Livingston, assistant managing editor of the Omaha World-Herald
Perhaps if it weren't for the Cornhuskers, at some point parts of Nebraska would have been gobbled up by other states. A lot of western Nebraska to Colorado and Wyoming and northern Nebraska to South Dakota. Not because those states wanted the land so much, but because Nebraskans would have wanted an identity and pushed for it themselves.
But because the Huskers came to be, people liked to be associated with a winner and never pushed for secession. You laugh. I remember in high school, I had friends in Valentine and west of there who related more to Rapid City, a place that I envisioned so far, far away. And I remember sometime in the mid-'90s, I'd guess, seeing the front page of the Scottsbluff Star-Herald with a big story and graphic addressing this very idea — of being annexed by Wyoming or Colorado, I can't remember, but one of the two.
The Nebraska state capitol is so far away from them. They associate more with Denver than Lincoln and Omaha. But, hey, it's the Huskers, we're No. 1, right! Who was going to give that up?
Steve Smith, author of "Forever Red: More Confessions of a Cornhusker Fan"
It's often said that Husker football is not just the biggest sport in Nebraska; it's the biggest thing in Nebraska. So what would it be like around here if that Biggest Thing never existed? I'm no economist or historian, so I can't speak to what the state's population or economy might be. But I do have a sense of what we Nebraskans minus the Huskers might be like.
And … it wouldn't be terrible. We Nebraskans would certainly uncover something to unite over, which would in turn define us as brethren. My guess is that this something, like football, would be sufficiently conservative and manly — sufficiently metaphoric of the hardiness and history of our state. Hunting and fishing would probably be a contender. Or, if that something has to be a spectator sport, maybe we'd rally around ice hockey. Or rodeo. Or maybe even rugby (though Europeans invented it).
What of our sensibilities as Nebraskans? That would depend on whether our new fixation was attached to the state's flagship university, as it is in our reality.
Over the decades, the university's membership in the Big Eight, Big 12 and now the Big Ten has tended to culturally orient us eastward. This fully Midwestern identity — which is evident in our "Cornhusker State" nickname — belies the geographic fact that Nebraska is a pivot point on the map. The state straddles two distinct national regions; we're neither entirely Midwestern nor fully western. My guess is that if Husker football didn't exist, we'd gradually become unmoored from the Midwest and would drift culturally in the other direction.
So Nebraska without the Big Red would eventually be much more western — like Wyoming without Yellowstone, maybe, or Utah without Bryce Canyon. Or, you know, Colorado without major college football. Though as every Husker fan knows, that last one is an example of a redundancy.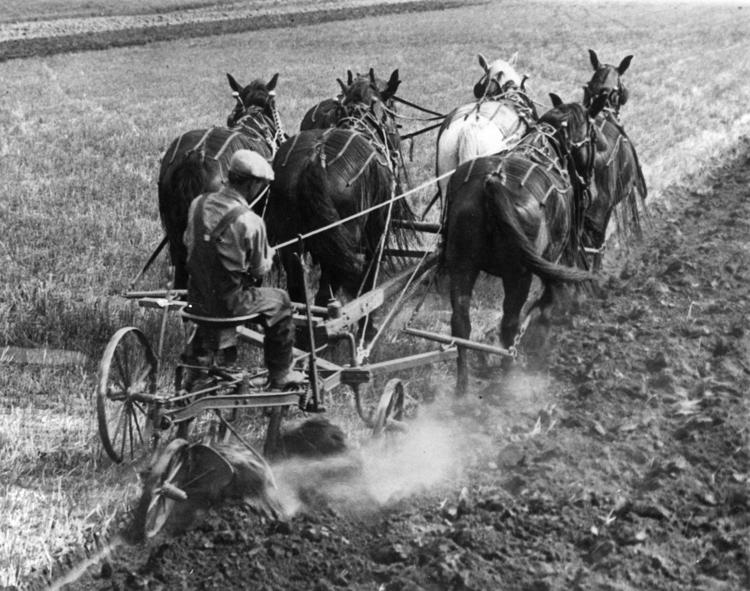 David Bristow, Nebraska historian and editor of "Nebraska History," a journal published by History Nebraska
I think many Nebraskans would still be passionate Husker football fans even if the program had never been a powerhouse. I grew up in Iowa, where folks ardently back the Hawkeyes or Cyclones despite both teams' usual mediocrity. Like Nebraska, Iowa has no major professional sports teams. In small, rural states, you take what you can get.
Or we might have become a basketball state like Kansas. It's possible that the focus on football has inhibited the growth of other sports (men's sports, at least). The Husker women's volleyball team might draw even bigger crowds than it already does. The team's large fan base is already part of the state's culture. Without a football legacy, public support of a women's team could be a bigger part of our state's national reputation. That would not be a bad thing.
How would Nebraska be known nationally? We'd (still) be the home of corn, cattle and Warren Buffett. For movie buffs, we'd still be the setting of several Alexander Payne films; for political junkies we'd still be a red state that occasionally produces maverick politicians.
I don't think football obscurity would have harmed us in the least. To the degree that anyone respects our state because of Husker football, it's because of the demeanor of the fans, and not the success of the team. Would Nebraska fans still be known as friendly people if they had only mediocre teams to support? The past few decades allow us to answer that in the affirmative.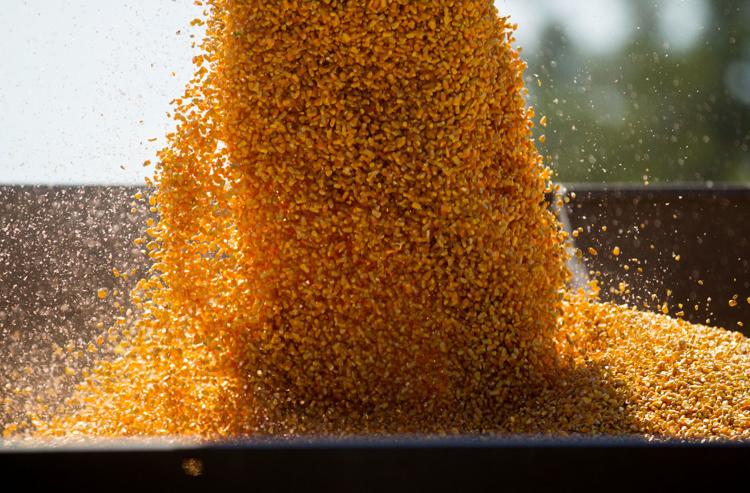 Sara Crook, history professor at Peru State College
Before there were the Cornhuskers, there were the Bugeaters. But before even that, there were hardy souls who took the gamble to start anew in a land that had literally been labeled "The Great American Desert."
These new settlers, in combination with the Native tribes already in the area, were determined, gritty and hard-working individuals who made their decision to stay despite numerous trials and obstacles. 
We are, with or without the Cornhuskers, an honorable people. We work hard, love deeply and care passionately. Because who we are is who we were. Those hardy souls whom we call ancestors have shaped our values, our commitment to integrity and our love of family, community and country. We are the lucky ones … with or without the Cornhuskers.
Mike Smith, former director of History Nebraska
If football no longer existed, the birds would continue to be a major identifier for the Cornhusker state.
Nebraska is known for its Sandhills, that mass of grass-covered sand dunes which is underlaid with a rich water resource. Professional ornithologists and amateur bird watchers know, admire and value this unique Nebraska landscape. The wildlife conservation values of the Sandhills are of national importance.
When the ornithological resources of the Sandhills are joined to the annual Sandhill Crane migration through the middle of the state, Nebraska is really a birder's hot spot, one known around the world.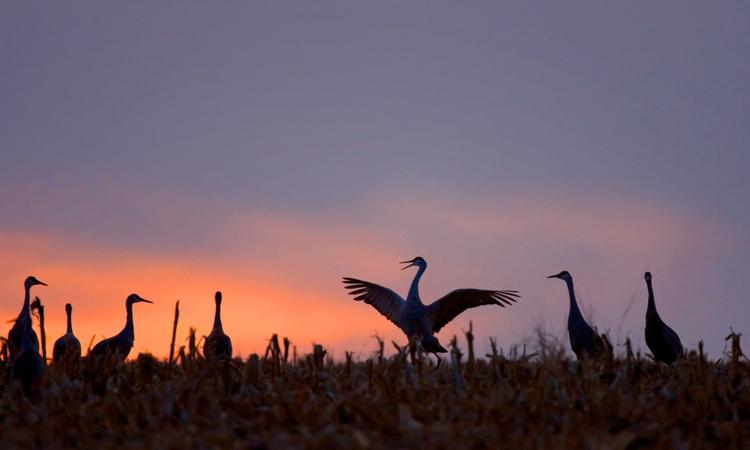 Jeff Wells, associate professor of history at the University of Nebraska at Kearney
I suspect that the state's identity would be defined by its leading industry — agriculture — if the Huskers had never emerged as a football power. The state's license plates provide a glimpse of what was and what might have been.
The Husker football team posted a terrible record from 1942 through 1961. The state's license plates carried "The Beef State" slogan during some of those years — an acknowledgment of the industry's importance to the state. "The Beef State" first appeared on Nebraska plates in 1956 and remained there through 1965.
Bob Devaney's success on the field after his 1962 arrival soon spread to the state's bumpers. Nebraska commemorated the centennial of statehood on red-and-cream plates from 1966 to 1968. Devaney had restored pride in the program, and when the state retired its centennial plates in 1969, "Cornhusker State" (in black on silver) appeared on the plates for the first time. The message of the red-on-white plates issued from 1972 to 1975 made it more clear that Nebraska was the "Cornhusker State."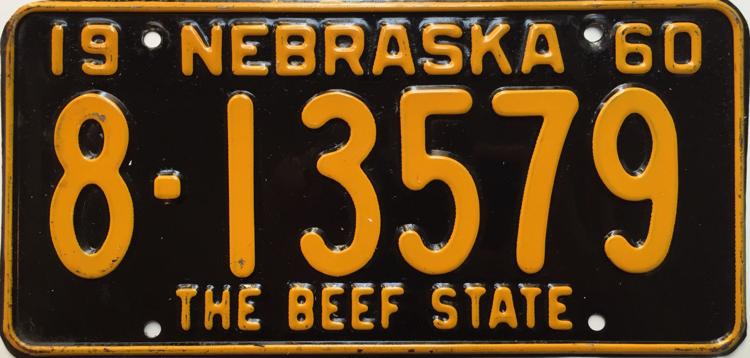 Ted Wheeler, author of "Kings of Broken Things"
Sure, some would still dedicate their Saturdays to football — with many following Bob Devaney as he brought the neighboring Wyoming Cowboys to prominence, then looking on with envy as native-son Tom Osborne brought three national titles to Laramie with his patented "Roughneck" triple-option offense and famous Brown Shirts defense.
Most Nebraskans would use their free time and excess funds to show off their enthusiasm for living in the Arbor Day state by spending every autumn Saturday planting trees. With trees confined to shelterbelts no more, the once lonesome plains would be carpeted with apple orchards, pine forests and walnut groves that become the envy of dendrophiles across the nation.
As a point of pride, you can always recognize a Nebraskan abroad by the dirt under his fingernails, the smell of mulch in his hair and the ever-present pruning shears hung from his belt. (At Eppley Airfield there are special bins outside security to stow one's shears, for those who forgot to leave them at home.) Every year on Thanksgiving Friday, the citizens of Iowa gather to thank Nebraska for the fresh, oxygen-rich breeze that crosses the border.
Of course, it's not all about goodwill. After a generation, the millions of trees planted by Nebraskans drive a healthy timber trade and a thriving nut-based economy. Plus, with all the visitors who come to hike, camp and observe the wonders of Nebraska's forests, the state skyrockets all the way up to No. 48 in the ranking of states Americans would most like to visit.
Andrew Hilleman, author of "World, Chase Me Down"
What would Nebraska be without the Cornhuskers?
North Dakota. Without all that new oil money. Seriously, if you were to tell most Nebraskans that our state beverage was milk, our state dance was the square dance and our state fossil was petrified wood, nearly all of those Nebraskans would say, "Yep, that sounds about right." But they'd be wrong. Those are all state symbols of North Dakota.
Or South Dakota, maybe. Minus Mount Rushmore.
We nearly weren't the Cornhuskers, at least by name.
Iowa's football team was called the Cornhuskers first. Back in 1893, the Cornhuskers moniker was an insult slung at the Iowa football team after Nebraska upset them 20-18. After the victory, a Nebraska school newspaper threw shade at Iowa with this headline: "We have met the Cornhuskers, and they are ours."
It wasn't until seven years after the upset that Nebraska dropped the Bugeaters mascot and started calling themselves by the name once used as a dig at Iowa.
Can you imagine? The Iowa Cornhuskers? It could have been.
No matter what, no matter the fact that Iowa has beaten Nebraska four times in a row and five out of the last six, this Christmas Nebraskans everywhere will be like George Bailey at the end of 'It's a Wonderful Life,' when he screams joyfully down the middle of Bedford Falls as we look to the future with a newfound thankfulness.
It's a Huskerful Life: Nebraska football through the years