LINCOLN — The boss was gone. So Jeff Christy scooped up the walkie-talkie and started calling pitches.
Life in the SEC can be a grind, and Texas A&M was on a four-game league skid with then-No. 6 Mississippi State in town in early May. Aggies coach Rob Childress normally coordinated the staff in-game, but he was away watching his daughter graduate from Nebraska. So the team turned from one of the most regarded pitching coaches in the country, who made $800,000 in 2018, to a volunteer assistant.
Christy more than held his own.
A&M's starter, Asa Lacy, handcuffed the top-10 offense in a 1-0 victory. But his fastball command was erratic, prompting Christy on the fly to center the plan more on curveballs and sliders. It was the second game Christy successfully navigated after leading the Aggies to a 3-2 win over Alabama a year earlier, when Childress was ejected in the first inning.
"I told Rob, 'When you come back, Jeff's got it; we don't need you,' " recalled Will Bolt, then an A&M assistant.
Sign up for Big Red Today news alerts
Get a daily Husker news roundup, recruiting updates and breaking news in your inbox.
Christy has always had to prove himself when it comes to baseball. The Lincoln Southeast graduate spent two years playing in junior college before Nebraska came calling for the 2005 season. He's been a volunteer coach seven of the past nine seasons, with a stint at Central Oklahoma (2016-17) mixed in.
Now a full-time Nebraska assistant under Bolt, Christy is again working against the general benefit of the doubt as a pitching coach who happens to be a former catcher.
"I feel like I've been a defensive guy my whole life," Christy said. "I've always enjoyed the pitching side of things. I've always enjoyed working with pitchers, even as a player."
The man who called the pitches as an NU senior and during his time in the Minnesota Twins farm system has also coached under multiple college baseball luminaries — Wichita State coach Gene Stephenson, former Nebraska coach Darin Erstad and Childress, to name a few.
Childress, the former Husker assistant whom many fans dreamed of one day returning as head coach, speaks with conviction about the prospects of the 35-year-old he once recruited to Lincoln and mentored the past two years in College Station.
"Nobody works closer with pitchers and catchers, so he's got a great understanding and is great in preparation with scouting reports," Childress said. "He's going to do an amazing job."
'I owe a lot to that guy'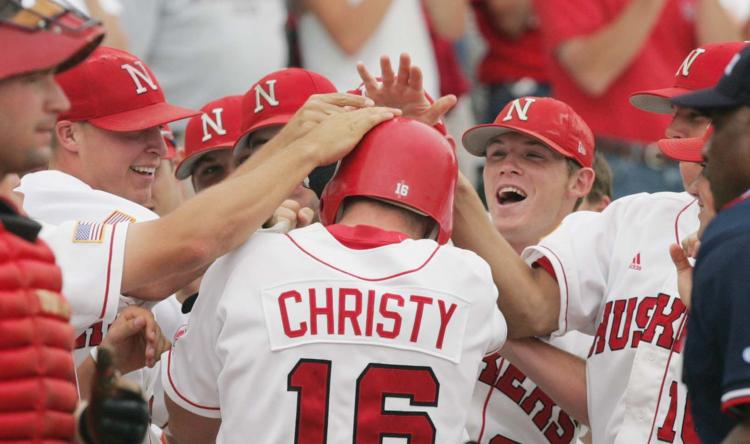 Tanner Lubach loved to hit. As a young fan watching games at Haymarket Park in the mid-2000s, he specifically remembers watching Christy and being wowed by the idea that catchers from Lincoln could rake at Nebraska.
But the real surprise for Lubach, a Lincoln Southwest grad who joined the Huskers via a junior college for the 2013 season, was what happened when he met the NU volunteer who doubled as his childhood idol.
"He was able to get through to me and turn me into a defensive catcher," said Lubach, an all-conference honoree in 2015 and eventual ninth-round MLB draft pick. "I owe a lot to that guy as far as helping me get to where I got as a baseball player."
Lubach, who just completed his first year as NU's director of baseball operations, credits Christy for inspiring him to get into baseball after his playing career. The way he breaks down numbers or complex ideas into something simple. How he enables catchers to lead the defense and be advocates for their pitchers.
Other former Husker players from Christy's first Nebraska coaching tenure (2012-15) also rave about their time under him. Rich Sanguinetti, who was first-team All-Big Ten in 2012 and a third-teamer a year later, loved playing for someone who treated him like a young man and not just a player. Cory Burleson, who was among the Big Ten's best in 2012 by throwing out 20 of 38 would-be base stealers, saw the game slow down for him.
"Coach Christy's knowledge of the game is incredible," Burleson said. "He has a way of explaining the game and teaching the game that he helps you understand it. And his demeanor in doing that is calming in itself."
Christy's even-keel nature comes in part from someone who has the confidence of experience. He graduated in the same high school class as Alex Gordon and played with him on Nebraska's only team to win a College World Series game in 2005. He caught some of the school's best pitchers, such as Tony Watson, Joba Chamberlain and Johnny Dorn, with Dorn once calling Christy "our best leader."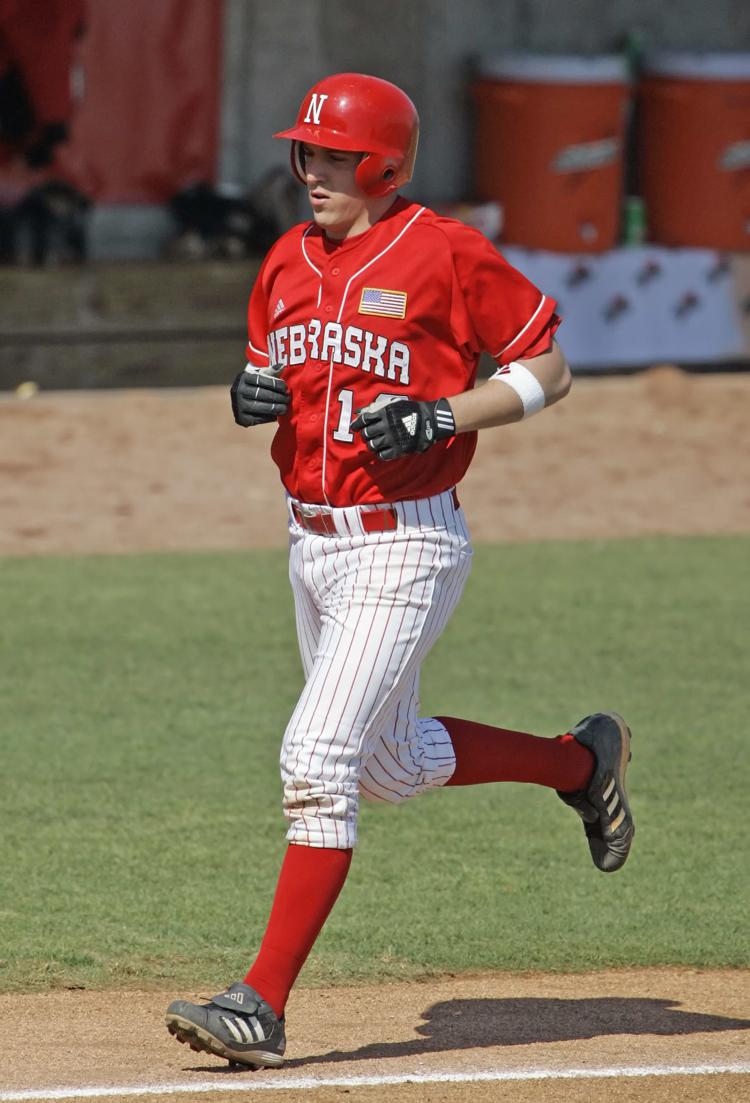 A sixth-round draft pick, Christy rose as high as Triple-A Rochester in the Twins organization but never reached the majors, as another in-his-prime catcher, Joe Mauer, was winning the 2009 AL MVP award. His minors teammates included pitchers with decorated futures such as Glen Perkins (three-time All-Star), R.A. Dickey (2012 Cy Young winner) and Philip Humber (perfect game in 2012).
Christy got into coaching in 2011 as a Wichita State volunteer before joining Erstad's new staff at Nebraska for four years. But it wasn't until taking a job as Central Oklahoma's pitching coach that his career path began to take focus. At the encouragement of Bolt, he returned to volunteer status at A&M in 2018 hoping it would someday turn into a bigger opportunity.
Meanwhile, Christy and his wife, Michelle, were growing their family. Camps and lessons helped Christy supplement his wife's income and were a "big deal" for someone who otherwise worked full-time hours for love of the game and a résumé boost.
He and fellow assistant Lance Harvell will each make $175,000 next year.
"It's not easy all the time; it's not," Christy said. "You feel like there's times where you're like, 'Did I make the right decision in sticking things out?' But obviously it was beneficial. ... I was able to learn a lot."
Childress: Christy a 'great asset'
So can a former catcher make a good pitching coach? Bolt doesn't need long to make his case.
Consider that Dave Duncan, one of the most accomplished pitching coaches in major league history, was once a backstop. The SEC has had one for more than a decade in Ole Miss' Carl Lafferty.
Bolt loves Christy's prep work and feel for calling pitches. He's known about his intelligence and organization since both were NU assistants from 2012-14. He was reminded again the past two years at Texas A&M, including when the Aggies had the nation's third-best ERA (3.21) this spring.
"Here at Nebraska, the development of the pitchers is the ultimate thing that you have to do," Bolt said. "Because you're going to get some in-state guys (who) might not be finished products. You've got to really work hard at doing that. Jeff has all those attributes. He's a great communicator."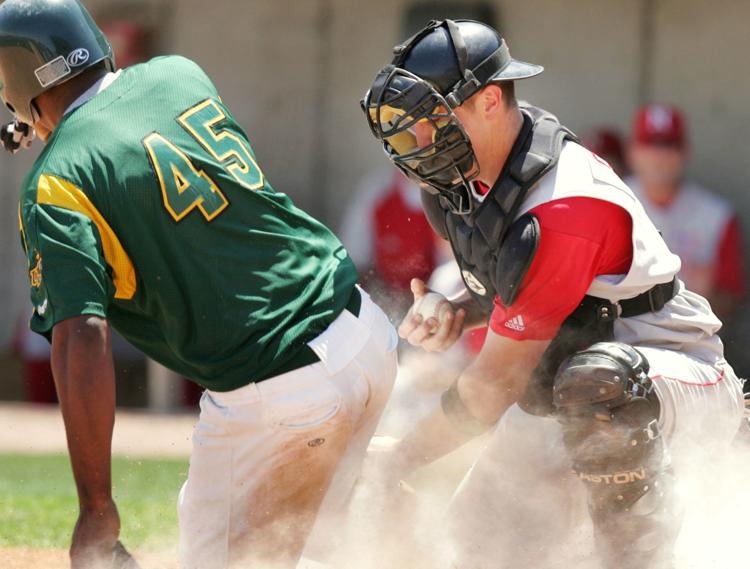 The Huskers largely held their own on the mound over the past decade. The injury-riddled 2018 season ended a run of four straight years with top-100 ERAs under former pitching coach Ted Silva. This year's team finished 117th (4.64) and has a host of young arms ready to replace the all-senior rotation.
Christy's recruiting potential largely remains untapped because volunteers can't go on the road. But in his two years coordinating the on-campus portion of A&M's efforts, the Aggies secured a pair of top-10 classes according to Perfect Game.
Christy said one lesson he learned from Childress is mechanical tweaks aren't always the answer. Building relationships with pitchers helps him know whether to be hands on or hands off in their work. Gaining an understanding of what each pitcher can do helps in preparation and game plans.
There is no one-size-fits-all way. It's fitting considering the path Christy walked to return home.
"He has a great mind for the game," Childress said. "He's been very impactful for us with our pitchers, with our catchers and just the game in general. I think he's going to be a great asset to Coach Bolt. He was a great asset to us, for sure."
Photos: Will Bolt introduced as Nebraska's baseball coach at press conference