The man who inspired Rich Sanguinetti to get into coaching was in the stands to see somebody else.
It was a hot day in Dallas in the summer of 2007 and Sanguinetti was a sophomore catcher trying to prove himself. Here was a big chance, with Slade Heathcott — a first-round draft pick of the New York Yankees two years later — on the mound. Professional scouts and college coaches squeezed in behind the backstop.
Sanguinetti had a good game. In one lefty-lefty at-bat against Heathcott, he turned on a fastball and slammed it off the wall in right-center field.
A short-statured coach wearing Texas A&M gear approached him afterward. I can tell you're a player, he said. Most don't just step in and get around on 94 mph pitches.
Will Bolt stayed in touch with the prospect even as Bolt took over as head coach at Texarkana College the next year. He checked in after Sanguinetti committed to Coastal Carolina and spent the fall semester there. He welcomed him when the player's best option became developing in the junior college ranks.
Bolt eventually brought Sanguinetti to Nebraska, where he became an All-Big Ten first-teamer in 2012 and third-teamer as a senior. The Huskers reeled in their highest-rated recruiting classes of the past decade in Bolt's two full cycles as an NU assistant and eventually ended a five-year NCAA regional drought in 2014.
"I could just tell the experiences he had are what I wanted," Sanguinetti said. "He told me, 'If you go to Nebraska, this will be the best decision of your life.' And I believed him. And it was."
Recruiting has been a touchy subject among Husker fans since Bolt left for Texas A&M following that 2014 campaign. Class rankings have been inconsistent. Notable in-state talent thrived elsewhere. Depth — most evident in the postseason — hasn't materialized.
There are reasons both anecdotal and quantifiable to think Bolt as Nebraska's new head coach will produce a different outcome.
"I challenge any kid to get in a room with him talking about Nebraska and look him in the eye and say, 'No thanks,' " Sanguinetti said. "Because he absolutely loves Nebraska, loves the state. He was so convincing to me about the love for Nebraska — and he wasn't even a coach there yet."
New staff wants in-state recruits
Bolt fielded two direct questions about recruiting during his introductory press conference Thursday. In another query about his first days on the job, he said recruiting "started immediately."
Talent acquisition was also a popular topic with the coach and assistants Lance Harvell and Jeff Christy after the cameras turned off. Harvell, the recruiting coordinator coming from Sam Houston State, said the staff wants to "put up a fence" around the state. Christy, a former Lincoln Southeast and Husker catcher, is well aware of what the area produces.
All will recruit to a specific system, with the offense designed to win by pressuring the defense with both bunting and power. Smarts and potential will be the emphasis on the pitching side.
"We want every kid to think it's cool to be at Nebraska," Bolt said. "And I think they do. I think it's just a matter of making sure that we identify the right guys and we get on them early enough. But we are going to make it a priority, and there are enough good players here."
The words ring true because Bolt has already been recruiting Nebraska teens. He helped secure four at A&M in outfielder Logan Foster (Lincoln Southwest), infielder Michael Helman (Lincoln Pius X), pitcher Nolan Hoffman (Lincoln Southeast) and 2019 signee and pitcher Cam Wynne (Lincoln High). All but Foster arrived via junior colleges.
Another top in-state player, Millard West infielder Max Anderson, is a 2020 Aggie pledge.
Texas A&M coach Rob Childress said Bolt has a knack for finding players with traits he possessed as a standout Husker in the early 2000s. While some coaches stop their evaluations with a prospect's measurables, Bolt puts in the time to gauge something deeper.
"Will has a tendency to find those guys that play incredibly hard, that have a chip on their shoulder and find a way to win and have that winnability factor," Childress said. "He has a tendency to find some of those players that are in his image."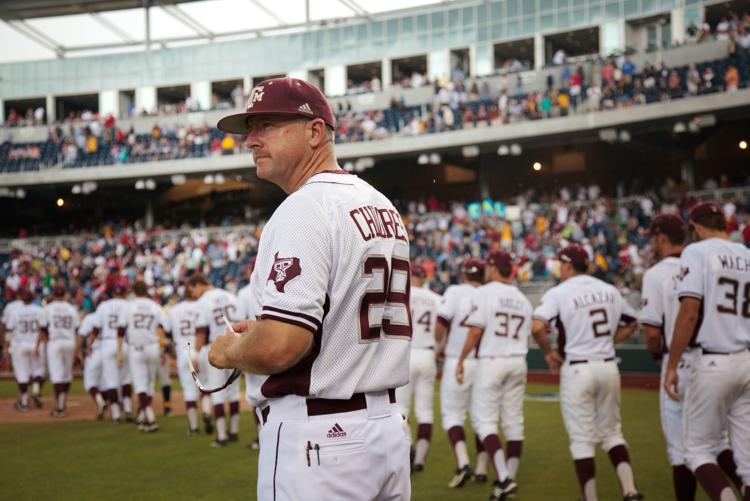 Bolt provides jolt to recruiting
Tanner Lubach was a three-year starter for his favorite childhood team at Haymarket Park. He realized a dream when he was taken in the ninth round of the Major League Baseball draft in 2015. He just completed his first year as Nebraska's director of operations.
It all started when Bolt gave a Lincoln Southwest kid a chance.
Lubach had reached out to Nebraska as it was transitioning from coach Mike Anderson to Darin Erstad in the summer of 2011. With the recruiting cycle winding down, Bolt told him the Huskers couldn't take him yet. But would he be willing to adopt more of a long view?
"He was actually one of the guys that encouraged me to go to junior college, then we'd reevaluate," Lubach said. "Looking back, that was probably the best advice the man could have given me."
Lubach developed for a year at Hutchinson (Kan.) Community College, then drew an offer from Nebraska at a juco showcase. He hit .239 as a Husker sophomore before climbing to .312 as a senior.
Sanguinetti said his own experience also makes for a good recruiting testimonial. As a sophomore at Texarkana, he was in a slump and swinging at too many off-speed pitches early in counts. But he ended as the conference player of the year, then went on to hit better than .300 in both seasons at Nebraska.
A little tough love from Bolt sparked the turnaround.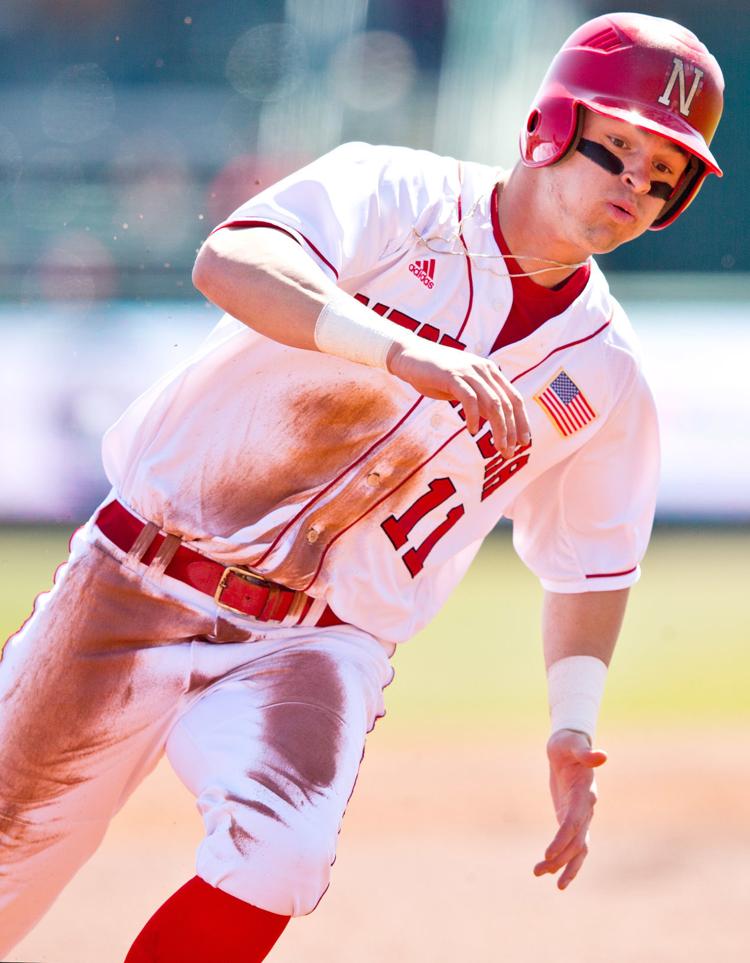 "He pulled me aside and said, 'If you swing at another curveball or changeup before two strikes, I'm pulling you,'" Sanguinetti said. "It was that hard-coaching mentality. What that did was enable me to sell out for the fastball. Later he told me, 'That's what I mean by hunting the fastball.' "
Sanguinetti is now the head coach at Lindale High School in Texas, nestled about 90 miles east of Dallas and 90 miles west of Shreveport, Louisiana. He runs his offense like Bolt does, with lots of hit -and -runs and an emphasis on putting the ball in play. Players have clearly defined roles individually and within the team context.
He believes there is top talent that will find that style attractive at Nebraska.
"In the state of Texas, Bolt has a lot of respect," Sanguinetti said. "He's really well invested in a lot of areas and in a lot of recruiting hotbeds."
Bolt has provided a jolt for recruiting rankings wherever he's been. Nebraska's 2012 class before Bolt arrived as an assistant ranked 100-plus nationally according to Perfect Game, but the Huskers jumped to 28th in 2013 and 25th in 2014. They fell back to 100-plus in 2015 after his departure, followed by classes at 75th and 100-plus. This spring's freshman class ranked 36th.
At Texas A&M, he helped reel in classes tabbed 17th (2015), 37th (2016) and 24th (2017). After Christy came aboard as a volunteer, the Aggies' last two cycles have finished eighth and fifth.
In Bolt's five years in College Station, A&M signed 54 of its 66 players from the state of Texas. The Huskers have signed just three Texans in the same span.
Expect that to be just one part of recruiting that changes under a former Husker player with the motivation, ties and track record to make it happen.
"We've got a lot to offer," Bolt said. "We have the great facilities. We've got the unbelievable fan base. We've got everything in place that we need."
Photos: Will Bolt introduced as Nebraska's baseball coach at press conference