The humility. That was what struck Luke Boynton about the former major league star who recruited him.
In the 21 months since he committed to Nebraska, that observation stayed with the power-hitting class of 2019 infielder from Georgia. Here was a coach who could flaunt Gold Gloves, MLB records and even a World Series ring to sell him on coming to Lincoln.
But Darin Erstad took a different approach.
"He has all these awards, accolades, All-Star games that he played in, and he never mentioned that once," Boynton said. "He was all about what the program could do for me."
Other Nebraska baseball recruits recalled similar experiences as they recover from the unexpected announcement Monday afternoon that Erstad is resigning after eight years to spend more time with his family.
Some incoming players reached by The World-Herald preferred not to go into detail on their reaction. "Just as surprised as anyone else," texted Quinn Mason, a 2019 signee and pitcher from Gretna. Leighton Banjoff — a 2019 outfield prospect from Elyria, Ohio — messaged that he was "in as much shock as anyone else."
Drew Wessel verbally pledged to the Huskers last October as part of the 2020 class. The Millard South catcher heard the news Monday when his mom interrupted his shower.
"It was pretty tough," Wessel said. "I actually broke down in tears. But I totally understand."
Indeed, multiple future Huskers said they could see where Erstad was coming from and aren't likely to change their plans. Wessel grew up watching games at Haymarket Park — he has family with season tickets — and always dreamed of playing in the venue.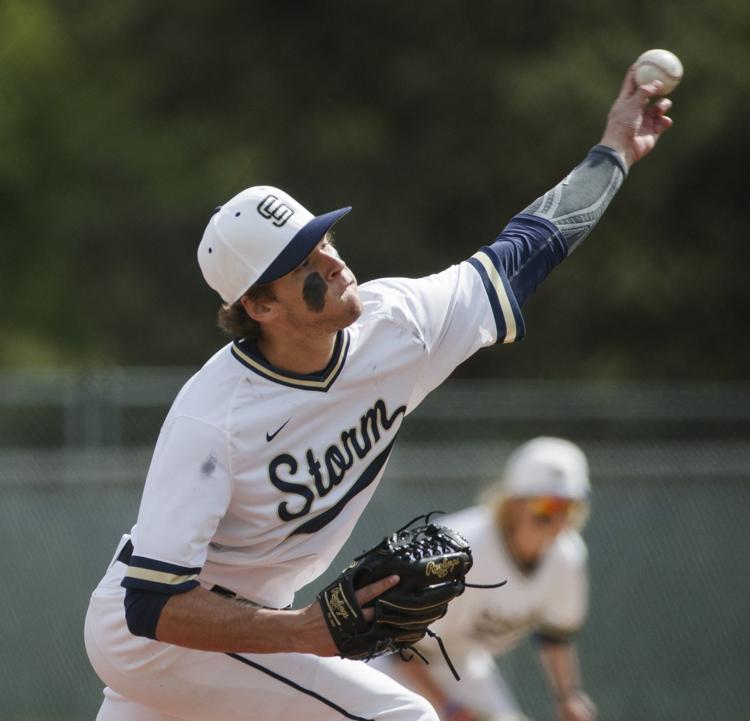 Pitching coach and recruiting coordinator Ted Silva is serving as the interim coach. Regarding a timeline for naming a new permanent coach, Nebraska Athletic Director Bill Moos told The World-Herald on Monday: "I always have a sense of urgency, so I'm already working on it."
Boynton is a headliner of the 2019 class and potential MLB draft pick this week after hitting .404 with 18 home runs as a prep senior. He said he trusts the NU administration to make a good hire before he and most of his classmates arrive on campus July 15.
"At the time when I committed, I committed to the program, not just to Coach Erstad," Boynton said. "I know it's going to suck not being able to play for him and get to know him as well, but at the time I committed to Nebraska academically and the baseball team. It's not just about one coach."
Nebraska has nine known signees in the 2019 class, with pitcher Sayer Diederich (Elkhorn South) and two-way player Hunter Cerveny (Wilber) joining Mason as in-state talent.
On Tuesday, the buzz among NU recruits softened from shock to intrigue about who their next coach might be.
"I didn't know him too well — just from the recruiting process — but me and my family just loved him, and he was a big part of my decision committing to Nebraska," Wessel said. "I'm still 100 percent in, but I don't know what it's going to look like with a new coaching staff. We're still looking for answers, but obviously it's going to take time."
Timeline: Darin Erstad through the years
Darin Erstad was an All-American for the Nebraska baseball team and won a national championship as a punter for Tom Osborne. He spent 14 years in Major League Baseball and won three Golden Gloves before embarking on a head coaching career at his alma mater. Check out this photo gallery of Erstad through the years.