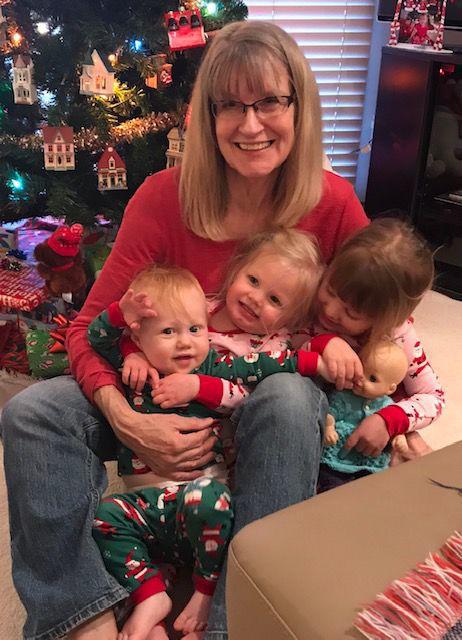 Omahan Vicki Rakowsky wanted to do something to celebrate her grandchildren.
She has four, ages 5, 3, nearly 2 and 7 months. All of them are nearby except for the grandson who's almost 2. He lives with his parents in New York City.
Rakowsky sees the local kids two or three times each week. They have pizza night on Tuesdays and she watches them on Saturday mornings while their parents run errands, share lunch or go to movies.
Grandma is grateful for the little ones — and she's also generous to those less fortunate. She donated $75 in honor of the kids to The World-Herald's Goodfellows charity last year, and plans to increase her gift to $100 this year because of the newest baby, born in April.
She chose Goodfellows because it concentrates on local residents who need assistance. The charity provides one-time emergency aid for people who are having trouble getting back on their feet, paying rent deposits, late utility bills, even car repairs. All money donated goes directly to those in need; The World-Herald picks up administrative costs.
"The charity helps so many people that need it and are not nearly as blessed as my family and me," she said.
Rakowsky retired a couple of years ago after working as an accountant at Carlson Systems for 42 years. She has used some of her free time to visit the family in New York City, and she uses her extra cash to support several other charities: World Vision, the Salvation Army, the Open Door Mission and St. Jude Children's Research Hospital.