Since the late 1880s, The World-Herald's Goodfellows fund has provided aid for folks who are in a bind.
It may be a rent deposit for a victim of domestic violence. It may be a utility bill for someone who's aging out of foster care. It provides money for shoe and clothing donations to Omaha Public Schools students and offers holiday meal vouchers to people who otherwise might not celebrate.
At the end of each year, the charity holds a fundraising drive, which features stories in the newspaper and on Omaha.com. In 2013, donations to Goodfellows since official record-keeping began in 1945 topped $10 million.
As of Oct. 31 — after just five more years — that number stands at $16,369,507.
"That says a lot about our community," said Sue Violi, who took over as Goodfellows executive director last year. "And that's all people sending in money; we don't do much PR. It wasn't even campaign season, and I already had five checks."
Sign up for World-Herald news alerts
Be the first to know when news happens. Get the latest breaking headlines sent straight to your inbox.
The charity works with several local nonprofits who send applications for emergency assistance to Goodfellows. As executive director, Violi reads and approves each one.
The agencies include the Eastern Nebraska Community Action Partnership, Family Housing Advisory Services, Heart Ministry Center, Heartland Family Service in both Douglas and Sarpy Counties, Together Omaha, United Way of the Midlands and Youth Emergency Services.
Recipients generally have a lifetime cap of $500, although each case is reviewed individually.
Thousands of people have donated to the fund. Donors remained generous even as they faced two world wars, the Great Depression, the Vietnam War, economic downturns, natural disasters and 9/11. All funds donated are used to help needy people, primarily those living in the Omaha metropolitan area.
It's a tradition for many people to donate in memory of a loved one or in gratitude for events over the previous year. Employees in numerous Omaha workplaces such as South High School and Chastain Otis Insurance take up collections or ask people to donate for the right to wear casual clothes on the job.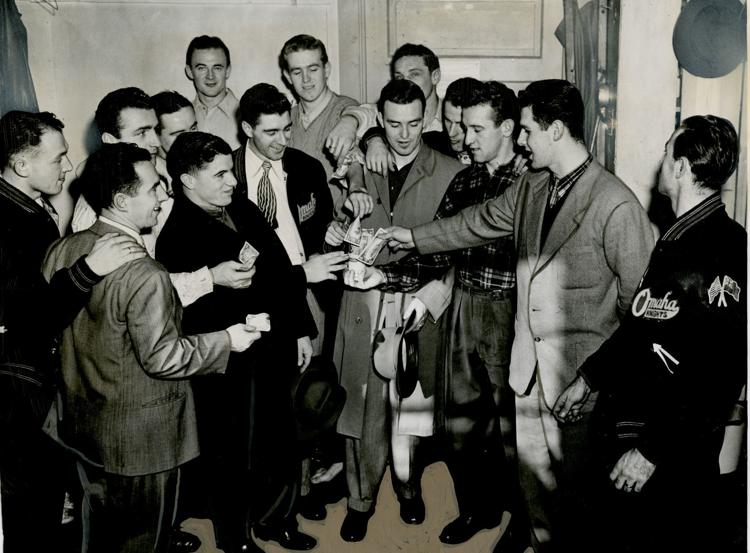 Several folks like to give odd amounts so they get their own line on the list of donations that appears each day of the drive in The World-Herald and on Omaha.com.
Historically, Omahans have used gimmicks to raise funds, such as the "Mile o' Dimes" in the late 1930s, complete with a "Miss Goodfellow." Sailor Dan, the host of a 1950s kids show on Omaha TV, urged young fans to donate toys for an annual giveaway that was taken over by the Salvation Army in 1974.
More recently, eCreamery gave part of the proceeds from sales of a special Goodfellows ice cream. For several years, members of the Pathfinders, a Fremont barbershop chorus, have given all the freewill donations collected at a Christmas concert to the charity.
"The beauty of Goodfellows is that it is donations from $5.95 to $35,000," Violi said. "People have done it year after year and know we will help the most people we can."
Violi took the helm of the charity from longtime Executive Director Joel Long, who left The World-Herald to become the executive director of the Children's Scholarship Fund of Omaha. Violi had been with the newspaper since 2012 as an assistant to the chief financial officer and as a corporate event planner. She has a degree in general studies with a focus on nonprofit management from the University of Nebraska at Omaha.
An Omaha native, she became aware of the charity as a kid when she read stories about it in the paper during the holidays.
"I didn't really know what exactly it entailed," she said. "I didn't know it spent money all year."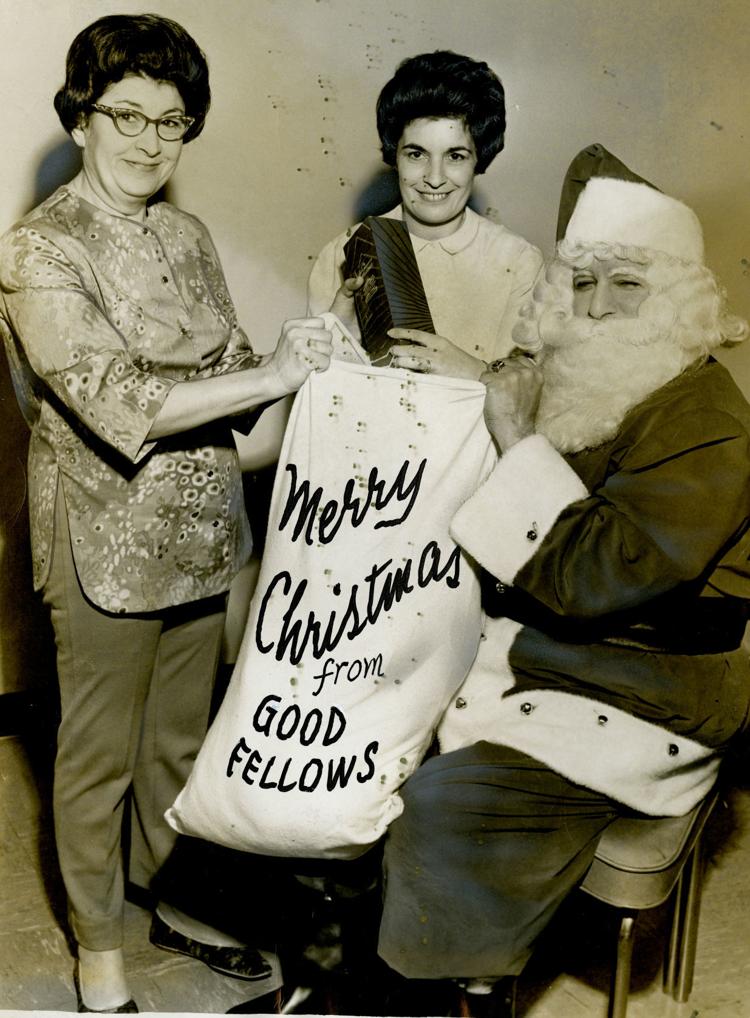 Besides the toy drive, Goodfellows once had a free milk fund, partnered with a research center to purchase hearing aids for deaf children and offered free eye exams to school kids through Creighton University.
But in 1993, the board changed the focus to providing one-time emergency aid because the area had few agencies that were addressing that need.
As she settles into her second year as executive director, Violi has started to think about ways to help more people. She hopes to expand the OPS shoe and clothing fund into other area school districts.
She has learned not only about the altruism of the community but also about its poverty. She knows that there's lots of work to do.
"I didn't know the need was so great," Violi said.