Before there was the fiery hell of the Facebook comments section and before there were disgruntled Twitter accounts who are NOT mad (They're not mad! You're mad!), before all that, there was the Public Pulse — an August fixture of the Omaha World-Herald that has long invited citizens to voice their concerns, complaints, commendations and, in some cases, poetry.
The Public Pulse, a World-Herald institution, has been going strong in our opinion pages for well over a century. And it has a rich history that's worth exploring.
With that in mind, here's what people were talking/complaining/waxing poetic about in the Public Pulse in August 1918.
Note: Generally, people were talking about the WAR or various local and national political squabbles that will now be inscrutable to all but the most learned historians. I've selected a crop of August 1918 Public Pulse submissions that reflect the time without getting too mired in the esoteric politics of the day. 
Anyways, here's what was on people's minds 100 years ago this month.
A lack of patriotism, children not knowing the national anthem.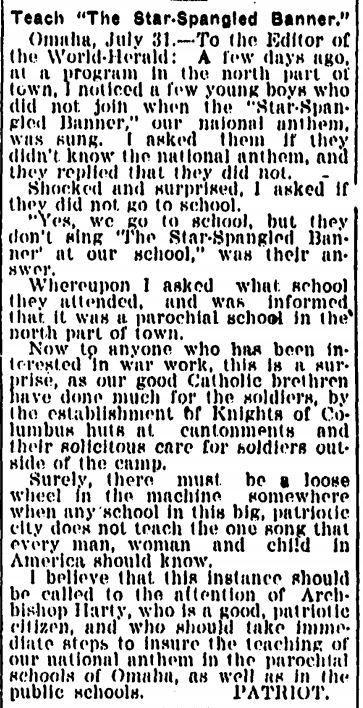 A German boy's poem calling for American victory.

A call to recognize the women who are going to war.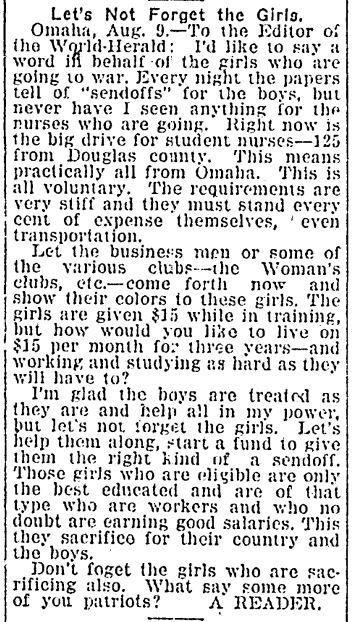 Men should not depend on women for moral guidance; they should depend on God.

A poem about autocracy.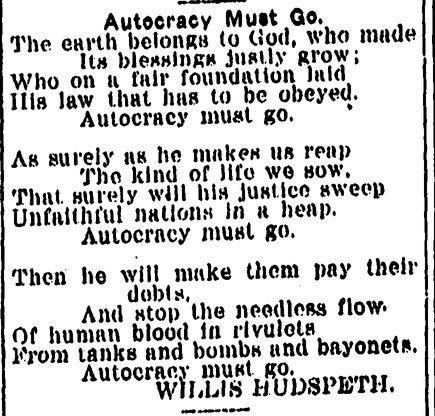 Fake news.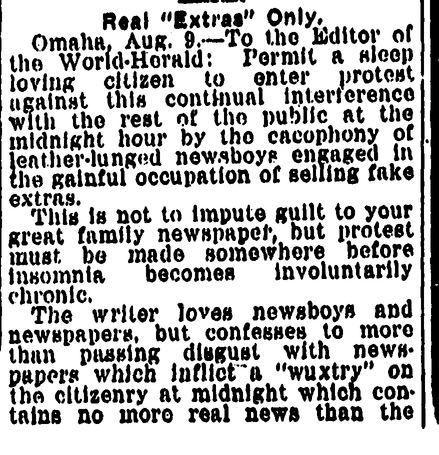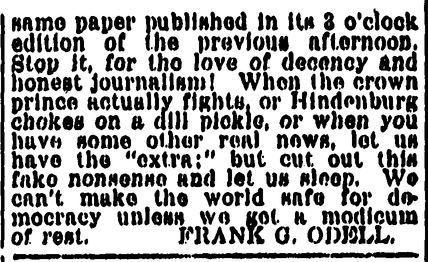 On the prejudice that favors dogs over children.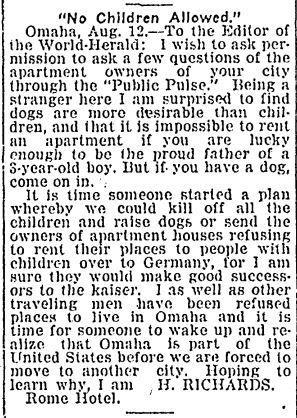 On the pro-German allegations being lodged against The World-Herald.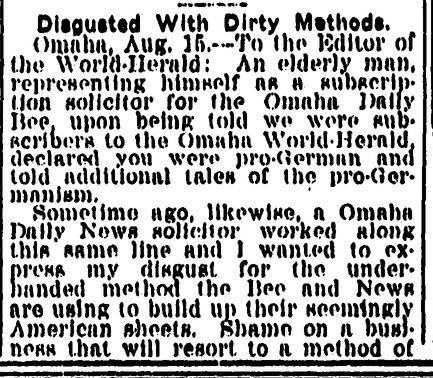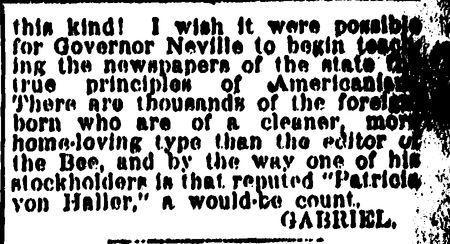 Playing golf at Elmwood Park should be free!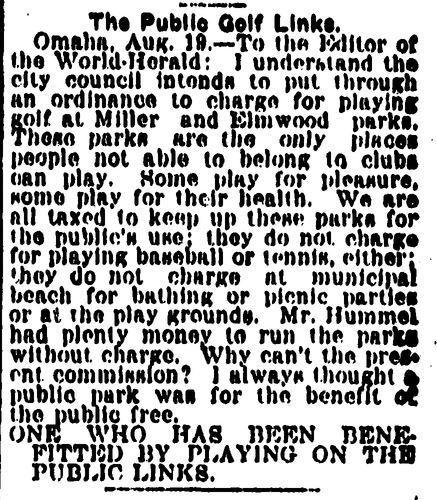 Selfish car owners.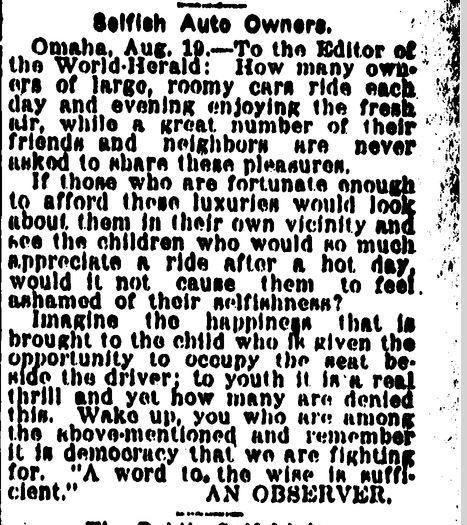 A poem about ... potato allotment.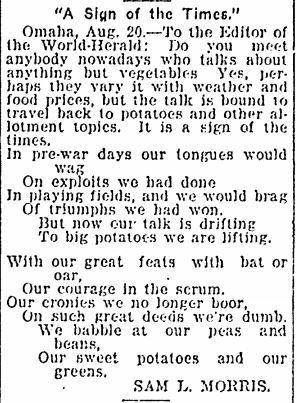 On the ethics of stock salesmen.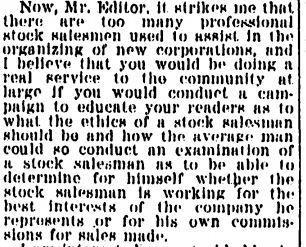 On better treatment of black war recruits.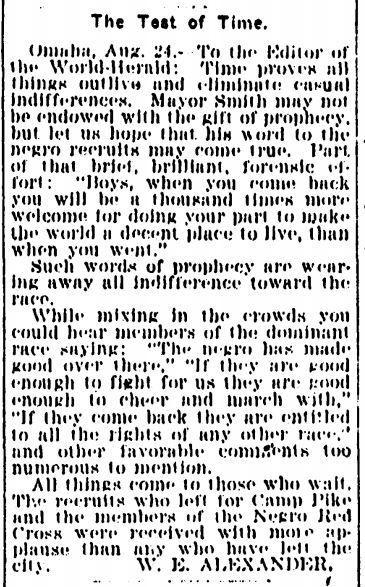 On better pay for firefighters.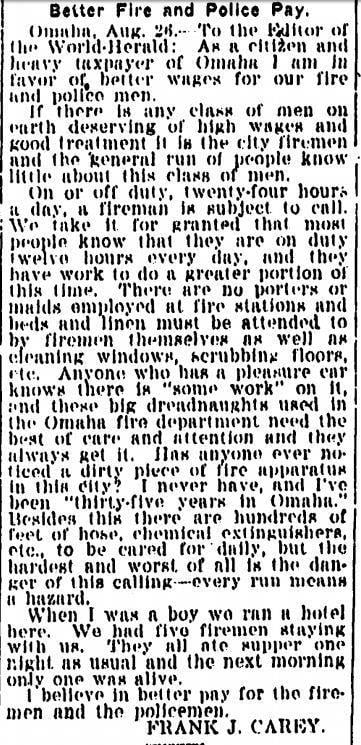 On an ordeal involving 24 pounds of flour.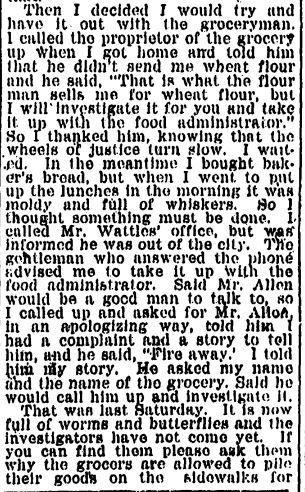 Those boys did nothing wrong.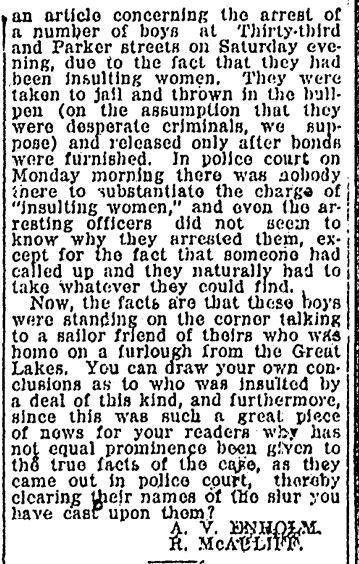 Sugar.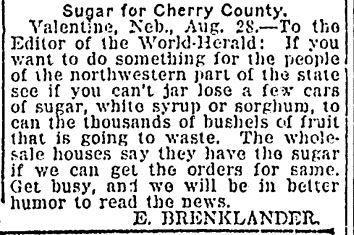 What's the deal with Omaha groceries?