For nearly four decades, Hollywood has been trying to meld the mediums of movies and video games into a cohesive product. The results have been … not great.
Most efforts have been outright catastrophes, with only a handful of video game adaptations qualifying as box office successes and an even slimmer sliver gaining any modicum of critical respectability.
That said, the video game movie appears to have an infinite number of lives. Every time the genre appears to be dead, it re-spawns — back to the start of level one to play and die, die again.
But it appears that there's a slim possibility that Hollywood is on the brink of cracking the video game curse, after all. By the middle of next month, a single studio — Warner Bros. — will have three video-game-based (or video-game-related) movies in theaters.
The brothers Warner already have released "Tomb Raider," the Alicia Vikander-fronted Lara Croft reboot, which is by some margin the best-reviewed movie to be based on a video game (50 percent on Rotten Tomatoes). It's also doing decent-enough business at the international box office, and will perhaps make enough money to merit a sequel.
Opening Thursday is "Ready Player One," Steven Spielberg's action fantasy set partly in the massive multiverse of a virtual game. That movie (based on the '80s-nostalgia-obsessed bestseller by Ernest Cline) isn't derived from any particular video game. Like the 2012 smash "Wreck-It Ralph," "Ready Player One" is bursting with licensed pop-culture references straight out of the arcade and multiplex.
And next month (on April 13), Warner Bros. will release "Rampage," a loose take on the beloved arcade smash-em-up, starring The Rock.
Speaking of The Rock, he recently starred in what was far-and-away the most successful video game movie of all time: "Jumanji: Welcome to the Jungle." That film, not based on a video game but involving a plot in which characters get sucked into one, was the fourth-highest-grossing movie of last year, and has taken in close to $1 billion worldwide.
"Jumanji 2" was no masterpiece, but it did at least effectively capture the appeal and mechanics of video games — something which, weirdly enough, the lion's share of video game movies have had some trouble doing.
Hollywood will continue to roll the dice on video game properties. Dozens of titles are in the works, including four movies slated for 2019 release: "Angry Birds 2," "Detective Pikachu," "Sonic the Hedgehog" and "Minecraft."
Though the video game movie is a much-derided genre, there's a reason studios continue to throw mountains of money at it: Because these movies sometimes make that money back and then some more money on top of that. Despite all the box office calamities in the genre's past, there have been just enough success stories to keep studios striving for the next crossover hit.
Video game movies are never going to achieve the monocultural high scores of the comic book movie, but they have proven to be remarkably resilient. For better but probably mostly for worse, video game movies aren't going anywhere.
What follows is an assessment and dissection of the genre up to this point, as well as a look at the less obvious ways in which video games have influenced the movies in general.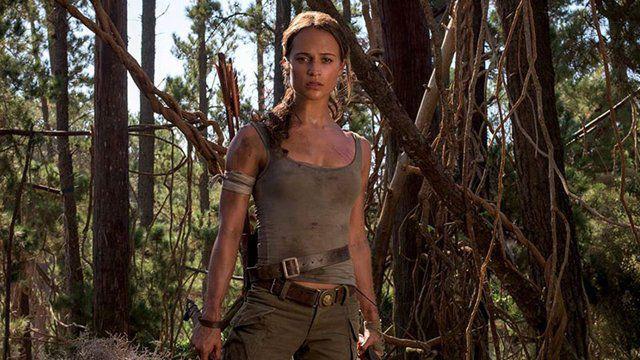 Critical scores
(Rotten Tomatoes scores of video game adaptations that got a theatrical release in the U.S.)
No video game adaptation has yet scored a fresh critical consensus. Though a recent movie did get close.
The highest
1. "Tomb Raider" (2018): 50 percent
2. "The Angry Birds Movie" (2016): 44 percent
3. "Prince of Persia: The Sands of Time" (2010): 36 percent
4. "Resident Evil: The Final Chapter" (2017): 35 percent
5. "Mortal Kombat" (1995): 34 percent
Note: There are movies centered on video game plots that have much higher scores. "Wreck-It Ralph," for instance, has an 87 percent. "Ready Player One" is in the low 80s.
The lowest
1. "Alone in the Dark" (2005): 1 percent (I can confirm: This is one of the worst movies I've seen in my whole rotten life.)
2. "Mortal Kombat: Annihilation" (1997): 3 percent
3. "House of the Dead" (2003): 3 percent
4. "BloodRayne" (2006): 4 percent
5. "In the Name of the King: A Dungeon Siege Tale" (2008): 4 percent
Fact: No. 1 and Nos. 3-5 were all directed by the same guy: Uwe Boll.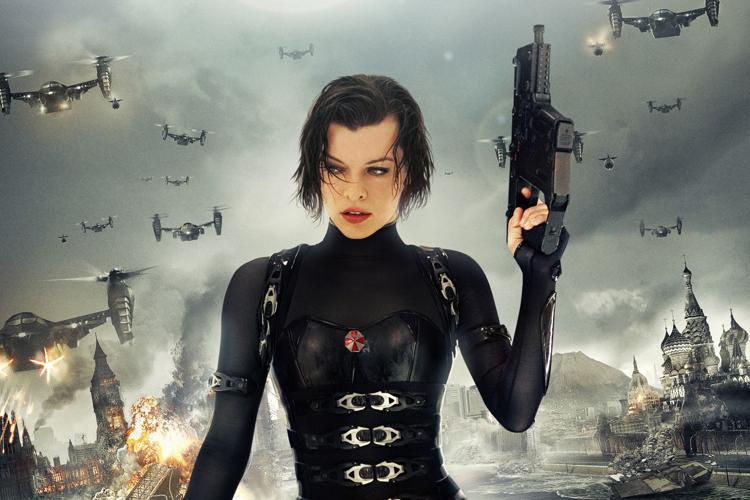 Box office
Queen of the video game series
The six "Resident Evil" movies have grossed a combined $1.2 billion worldwide, making them the most successful video game movie franchise thus far. They're not high art, but they have provided a baseline of "quality" across the genre, and they're the best evidence thus far that this genre has legs.
Top-grossing video game adaptations (worldwide)
1. "Warcraft" (2016): $434 million — This was almost all international box office. In the U.S. and Canada, "Warcraft" flopped, earning about $47 million.
2. "The Angry Birds Movie" (2016): $352 million
3. "Prince of Persia: The Sands of Time" (2010): $336 million
4. "Resident Evil: The Final Chapter" (2017): $312 million
5. "Resident Evil: Afterlife" (2010): $300 million
Top-grossing video game adaptations (domestic)
1. "Lara Croft: Tomb Raider" (2001): $131 million
2. "The Angry Birds Movie" (2016): $108 million
3. "Prince of Persia: The Sands of Time" (2010): $91 million
4. "Pokemon: The First Movie (1999): $86 million
5. "Mortal Kombat" (1995): $70 million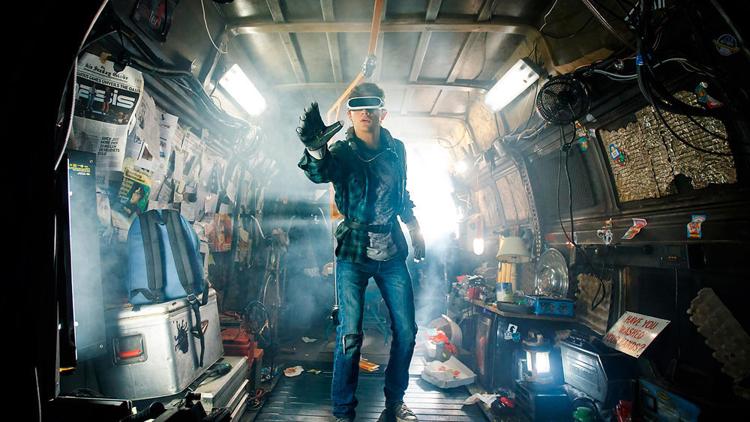 The types of video game movies
Adaptations
The "Tomb Raiders," the "Resident Evils," those kinds of movies. Anything that is specifically based on a video game property, even if it's essentially in name only.
The first video game adaptation, 1993's "Super Mario Bros.," celebrates its 25th anniversary in May. It's hard to believe now, but ahead of the movie's release, people had high hopes for it and for the prospect of video game movies in general. At one point, Dustin Hoffman and Tom Hanks were close to being in the film.
Coming to theaters just two weeks before "Jurassic Park," "Super Mario Bros." was a flop of epic proportions. It opened at the box office behind "Cliffhanger," "Made in America" and, in its fourth weekend, "Dave" — going on to make about $21 million (less than half its production budget).
The "Mario Bros." movie was so reviled, was such an insanely confused jumble of competing ideas and efforts, that it very possibly doomed its genre right out of the gate.
Adaptations that have been the most successful have quickly veered away from the source material's narrative, instead opting to capture the game's overall vibe: the "Resident Evil" movies and the latest "Tomb Raider" are good examples of this.
"Wreck-It Ralph" broke the curse of the video game movie by choosing to adapt all video games instead of just one.
Sucked-into-the-game
The very first video game movie (though this is debatable) was 1982's "Tron," which was both a groundbreaking use of computer animation effects and an essential steppingstone in the evolution of the sci-fi/fantasy genre. The movie stars Jeff Bridges as a software engineer who gets beamed into the mainframe of a computer and has to find his way out.
There are quite a few movies with this specific premise: "Arcade" (1993), "Jumanji: Welcome to the Jungle" and the "Tron" sequel itself. Looser variations on this premise include "The Matrix" and "eXistenz."
A cousin to this genre is the story in which a video game (or components of it) bleeds into a real-world adventure. This has been used in horror: "The Lawnmower Man" and "Brainscan." But the premise has also been fused with the hero's-journey arc, in which gaming becomes the most valuable skill in a fight to save the world — think "The Last Starfighter" (good movie) and "Pixels" (not).
The gaming hero
A somewhat more realistic take on the video-games-come-to-life movie is the video-games-have-real-world-consequences movie. These are films in which what happens in a game or virtual simulation of the world has life-or-death consequences for our material reality. "WarGames," which came out just a year after "Tron," follows a young hacker who nearly starts World War III while playing a computer game. In the extended Nintendo commercial "The Wizard," a boy suffering from PTSD just wants to win a "Super Mario Bros. 3" tournament, so he can, uh, recover from the emotional trauma of his twin sister's drowning. In "Gamer," a criminally underrated action movie from the "Crank" directors, death row inmates become the real-life gaming avatars. And in the new "Ready Player One," the gamer who wins a virtual Easter egg hunt takes control of the worlds real and digital.
Movies that play like games
This is, imho, the richest vein of the video game movie genre: movies that aren't based on video games (or even about them) but transplant some of the aesthetics and mechanics of gaming into the grammar of filmmaking.
The Tom Cruise sci-fi war movie "Edge of Tomorrow" (and honestly "Groundhog Day," for that matter) adopt the live-die-repeat gameplay of arcade classics, with the heroes getting just a little better at the game with each new death.
The admittedly somewhat nauseating "Hardcore Henry" strapped a GoPro to its hero's head to replicate the look of a first-person shooter. The "Crank" movies and "Scott Pilgrim vs. the World" integrated video game visuals and the objective-based, progressing-levels structure of video games to tell stories that at times thrillingly blur the lines between the mediums.
If you're both a devoted gamer and movie buff, you know that the marriage of the mediums has been more successful than first meets the eye.
Upcoming video game movies
"Rampage"
Release: April 13
"Ralph Breaks the Internet: Wreck-It Ralph 2"
Release: Nov. 21
"Detective Pikachu"
Release: May 10, 2019
"Minecraft"
Release: May 24, 2019
"Angry Birds Movie 2"
Release: Sept. 20, 2019
"Sonic the Hedgehog"
Release: Nov. 19, 2019
There are quite a few other video game movies that have been announced or are in pre-production. Like the long-awaited "Uncharted" and "Splinter Cell."
Games that should be adapted
The following games could make great movies in the right hands, and honestly it's kind of surprising they haven't yet been adapted.
"Metal Gear Solid"
"The Last of Us"
"Portal"
"Mortal Kombat" (a much-needed reboot is in the works)
"Grand Theft Auto"