But I felt compelled to do a follow-up on at least one other amusing way that Lloyd made movie history:
Harold Lloyd — the Burchard-born actor who cut his teeth in Omaha before becoming one of the biggest stars in silent film — was *probably* the first person to flip the bird in a major motion picture.
About 24 minutes into his 1928 film "Speedy," Lloyd flips himself off in a distorting mirror in Coney Island's Luna Park.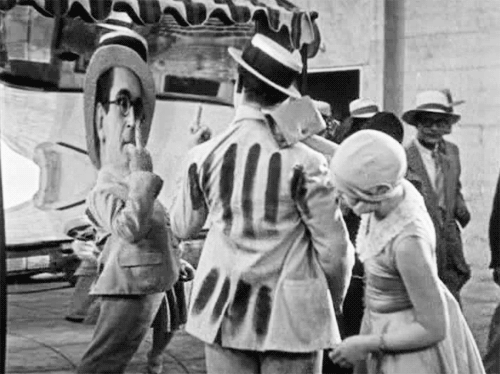 The film's Wikipedia page claims that this is the earliest known instance of the gesture in a motion picture. Wikipedia doesn't offer a citation, but so far no other movie has challenged it for being the original. 
In the scene, Lloyd gives his reflection the finger upon learning that his suit has been ruined after he leaned against a fence with wet paint.
According to a BBC article, the first documented instance of the gesture was in 1886, when a pitcher for the Boston Beaneaters flipped off the camera in a joint team photo with the New York Giants.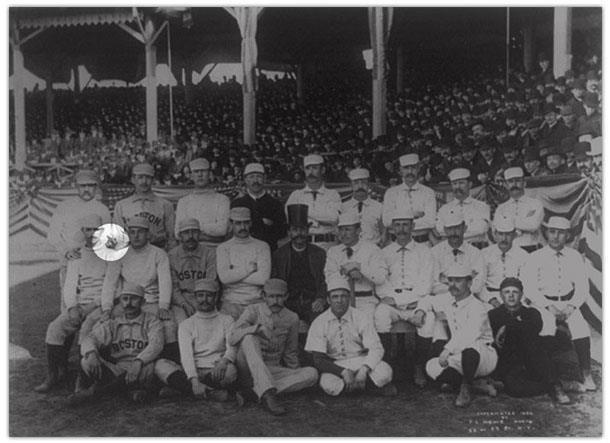 For Lloyd, whose films were by-and-large squeaky-clean and family-friendly, the obscene gesture remains an unexplained outlier in his filmography.
In all my reading about Lloyd, I couldn't find any instance of him discussing the decision to flip the bird.
But I can tell you that he made the gesture with his left hand because he would have been incapable of doing so with his right. About a decade previous, Harold had lost his thumb and index finger in an explosion, and the prosthetic glove he wore would have made giving someone the finger impossible.
If you want to know more about Lloyd and his connection to Nebraska, read this beast.
If you want to know more about the middle finger (about how it possibly originated with male squirrel monkeys in South America and about how it probably arrived in the U.S. with Italian immigrants), read this BBC article.
This is a column called Nebraska at the Movies, and it's based on the idea that Nebraska has had a weirdly outsized role in Hollywood. (Or at least it *seems* that way to us.)
Harold Lloyd. Marlon Brando. Johnny Carson. Gabrielle Union. Fred Astaire. Hilary Swank. Alexander Payne. Darryl F. Zanuck. Henry Fonda. "Boys Town." Adam Devine. Larry the Cable Guy. Nick Nolte. Dick Cavett. Marg Helgenberger. L. Ron Hubbard. And many more movies and movie stars.
The column will poke around some of the more surprising corners of Nebraska film history, while also just generally looking at the state's history of going to the movies. This will be the place for photos of old movie theaters and drive-ins, old movie ads, reprints of amusingly misguided movie reviews from the World-Herald's past and a lot more I haven't thought of yet.
* * *