Nevermind what the calendar says. Summer is here. And that means summer blockbusters. Summer songs. Summer concert series. There is a ton of entertainment coming your way this month, and you have to balance it out with everything else that's going on here at the start of vacation season. Never fear. Crack open that calendar app and start booking your dates. Here's our rundown of the best of June entertainment in and around Omaha.
Movies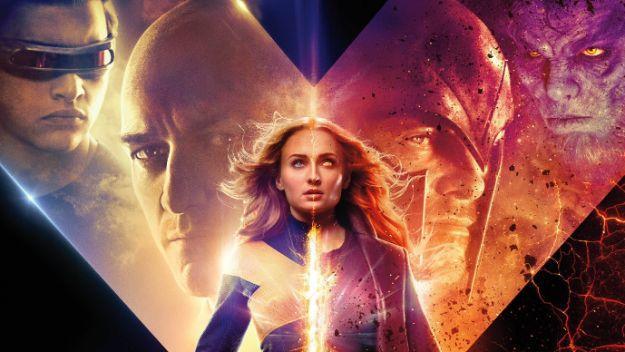 The X-Men series just keeps going. In the series' seventh film, Marvel's mutants are back to deal with one of their own. Jean Grey (Sophie Turner) comes in contact with an ultra-powerful cosmic force dubbed The Phoenix. If you're a fan of X-Men comics, this one just might sound familiar. In theaters June 7.
Cue the laughs. Zombies invade the small town of Centerville, and a very talented cast led by Adam Driver and Bill Murray, who portray local law enforcement, have to figure out how to deal with the undead. It's like "Fargo" meets "Night of the Living Dead." In theaters June 14.
Can you believe it's been nearly a decade since "Toy Story 3?" Well, Buzz, Woody and the gang are back with their new owner, Bonnie. They have a few new pals including Forky, a craft project made of a spork, googly eyes and some pipe cleaners. Forky becomes Bonnie's new favorite toy, and when Forky decides to escape, it's a problem for the rest of the toys. In theaters June 21.
It sounds like a kooky premise, but the film looks promising. Through some cosmic accident, everyone forgets The Beatles. Except for Jack, a musician who knows the band's catalog by heart. And crazy things happen when he starts using the band's incredible songs to boost his struggling music career.  In theaters June 28.
Concerts
The country superstar is back. After releasing a new album, "Cry Pretty," last year, Underwood is coming back to play Pinnacle Bank Arena. She'll have hits like "Cry Pretty" and plenty of old ones such as "Before He Cheats" and "Church Bells." See her on June 23.
This show will be packed with hits. The two pop/rock bands will team up for a co-headlining show at Stir Cove. Both bands have a host of hit songs, and Goo Goo Dolls will have some new ones, too. The band's new single, "Miracle Pill," will drop just before they come to Stir on June 25.
Little Steven & the Disciples of Soul/Chris Isaak
The annual free Memorial Park concert is back. Fireworks and a free show? Sounds like fun. This time, it's a pair of rocking, soulful singers in Steven Van Zandt and Chris Isaak. See them on June 28. 
Video games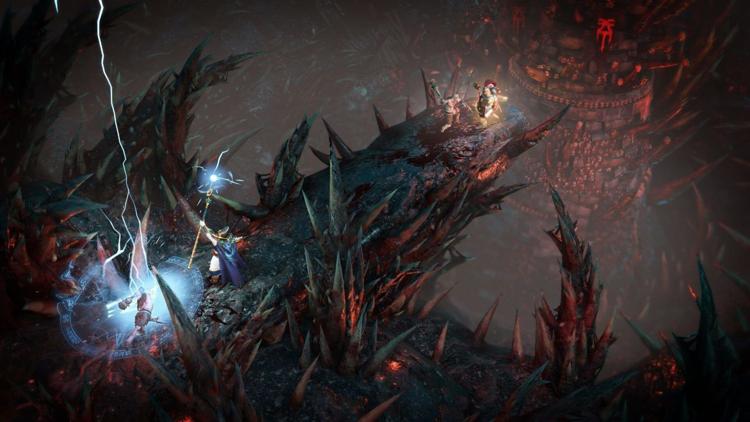 If you dug the hack-and-slash fantasy of "Diablo," you'll have a good time here. Set in the Warhammer Fantasy universe, this is a dark, gritty action game focused on taking down bad guys with magic and swords while collecting bigger and better loot. Out on June 4 on PS4, Xbox One and PC.
"Crash Team Racing: Nitro Fueled"
MarioKart is fun and all, but when the Crash Bandicoot team gets in go-carts, it's a really wild time. This is a remastered version of the 1999 game "Crash Team Racing" with new content and, you can imagine, way better graphics. It also has all the racers, karts and tracks from "Crash Nitro Kart." Out on June 21 on PS4, Xbox One, Switch.
As a child, you dreamed about making your own video game levels. Now you can. This title for the Nintendo Switch has quite a few updates from the previous iteration including new enemies from your favorite Mario games and a story mode wherein you have to help Princess Peach rebuild her castle, thus learning how to build while you clear 100 new levels. Out on June 28 exclusively on Switch.
Sign up for the Go newsletter
This complete guide of local music, movies, dining and entertainment will have you weekend ready.