Now that the cold, gray, dreary, miserable winter of 2019 is behind us (though, yes, technically it's not over until March 20), we can look ahead to the kinder temps, longer days, potholes filled with murky water. We can also look ahead to better movies.
This season hasn't been especially beneficial to our flesh and our souls and the undersides of our cars. And the movies (so often a source of mild balm in bad times) haven't delivered much in the way of comfort.
What have we had so far? Just one big movie that everyone (except me) liked: "Captain Marvel." But it was just so generic and forgettable — the cinematic equivalent of the music they play at Starbucks; the seventh piece of all-you-can-eat garlic bread at Olive Garden. (No, thank you, Marvel. I'm full.)
Otherwise, the winter movies have disappointed ("The Lego Movie 2"), imploded at the hands of their star (Liam Neeson's "Cold Pursuit") or have simply come and gone from theaters with nary a blip ("The Kid Who Would Be King"). The year's worst movie so far is one of the worst … ever?: The Matthew McConaughey fiasco "Serenity," a movie that you think is going to be a sexy neo-noir but is really a movie about (REDACTED).
Sign up for the Go newsletter
This complete guide of local music, movies, dining and entertainment will have you weekend ready.
It speaks volumes that the best movie I've seen this year so far is an M. Night Shyamalan movie — the delightfully nutty but good-not-great "Glass."
But now … now, finally, we're getting to the potentially great stuff.
Spring brings a new Jordan Peele horror movie; an adaptation of Stephen King's scariest book; two space thrillers, each directed by a great filmmaker; the Avengers' "Endgame"; the third "John Wick" chapter; an Elton John biopic; a superhero horror movie; and, best of all, a "Godzilla" sequel that actually looks kinda perfect.
The winter of our discontent is almost over. Here comes the content of our spring … a movie preview, spotlighting several notable picks, followed by a full-ish calendar of releases through May.
An alien invasion movie with a sociopolitical bent, set in Chicago, starring John Goodman and Vera Farmiga. Opens Friday
A stellar new German thriller that transplants a WWII-esque story of refugees to the present day and comes from the director of "Phoenix." Opens Friday at the Ruth Sokolof Theater
The wild new horror musical in which a dance party sours after someone laces the sangria with LSD. Directed by Gaspar Noe. Opens Friday at Alamo Midtown
"Dragged Across Concrete"
A seedy and ultraviolet cop thriller starring Mel Gibson and Vince Vaughn, and directed by the guy who gave us "Bone Tomahawk" and "Brawl in Cell Block 99." March 22
Jordan Peele's follow-up to his Oscar-winning "Get Out," another satirical horror movie, this one about a family on vacation who are stalked by their doppelgangers. March 22
The one about the elephant who can fly. March 29
An acclaimed drama about a violent convict (Matthias Schoenaerts) who finds redemption in training horses. March 29
* * *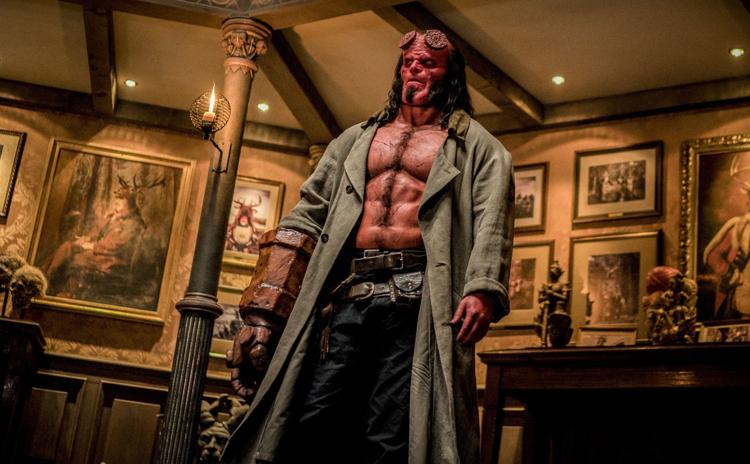 APRIL
A well-reviewed sci-fi horror movie about a young woman, a mysterious mixtape and the Lovecraftian end of the world. April 2 at Alamo Midtown
In which Matthew McConaughey plays a beach bum named Moondog in a comedy directed by Harmony Korine ("Spring Breakers"). April 5
Because things that are dead should stay dead. April 5
Some other superhero movie who cares. April 5
Hey, they're giving "Hellboy" an R-rated reboot starring David Harbour and Ian McShane. April 12
In which Regina Hall plays a woman who gets the chance to relive the carefree life of her younger self. Issa Rae costars. April 12
Movie about penguins. April 17
Concert film featuring Aretha Franklin performing gospel songs in 1972. April 19
A documentary about the trollish provocateurs of the Satanic Temple. April 19
A gonzo sci-fi drama about a spaceship filled with death row inmates hurtling toward a black hole, starring Robert Pattinson and Juliette Binoche, and directed by Claire Denis. April 19
In which the world's top movie franchise reveals its endgame. April 26
* * *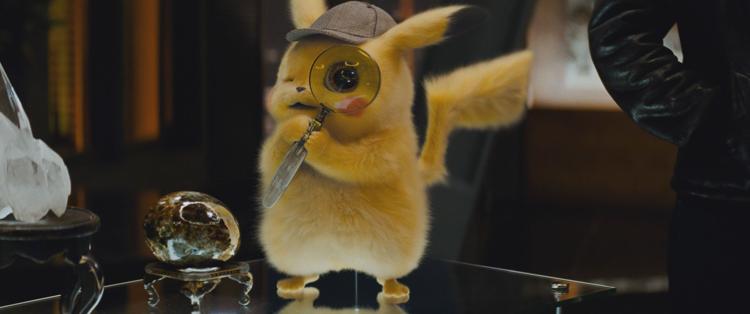 MAY
They made a Charlize Theron/Seth Rogen romcom, in which she's running for president and he's her speechwriter, and they fall in love 'cause, sure, yeah, uh-huh. May 3
The cinematic adaptation of the popular plush toy. May 3
In which Anne Hathaway and Rebel Wilson star in a remake of "Dirty Rotten Scoundrels." May 10
"Pokemon: Detective Pikachu"
In which Ryan Reynolds voices a gumshoe Pikachu. May 10
"John Wick: Chapter 3 — Parabellum"
The one where Keanu Reeves kills everyone. May 17
The season's most acclaimed indie drama, one that will show up on a lot of best-of-the-year lists come December, starring real-life daughter-mother Honor Swinton Byrne and Tilda Swinton, the former playing a film student who enters an intense relationship with an untrustworthy man, jeopardizing her dreams. May 17
The spring's other space movie from a great filmmaker, this one directed by James Gray ("Lost City of Z") and starring Brad Pitt as an astronaut traveling to the far reaches of the solar system to figure out what happened to his long-lost father (Tommy Lee Jones). May 24
Same "Whole New World," Different Day. May 24
An instant coming-of-age classic directed by Olivia Wilde, and starring Kaitlyn Dever and Beanie Feldstein as a couple of academic superstars who decide to break bad at a party on the eve of their high school graduation. May 24
A superhero horror movie in which a Clark Kent-esque boy from outer space crashlands in Kansas, finds a surrogate mother (Elizabeth Banks) and reveals himself to be an all-powerful god bent on world domination. May 24
"Godzilla: King of the Monsters"
The one that's gonna be the best movie of the spring, in which a bunch of legendary monsters (Godzilla, Mothra, Rodan, King Ghidorah) face off, leaving complete devastation in their wake. May 31
The Blumhouse-produced horror thriller starring Octavia Spencer as a mentally unstable woman who makes friends with a group of party-animal teens and then becomes their worst nightmare. May 31
The Elton John biopic starring Taron Egerton that looks like "Bohemian Rhapsody" but actually, you know, good. May 31
A more comprehensive calendar
FRIDAY
"Birds of Passage": Acclaimed crime drama that shows the origins of the Colombian drug trade from the perspective of an indigenous family.
"Five Feet Apart": Haley Lu Richardson and Cole Sprouse star as a pair of teens with life-threatening illnesses who fall in love at the hospital.
"Wonder Park": Family-friendly animated movie about an amusement park.
MARCH 22
"Dragged Across Concrete"
"Gloria Bell": Julianne Moore stars as a free-spirited middle-aged woman who looks for love in L.A. dance clubs.
MARCH 29
"The Highwaymen" (Netflix exclusive): Kevin Costner and Woody Harrelson play former Texas Rangers trying to track down Bonnie and Clyde.
"Hotel Mumbai": Dev Patel and Armie Hammer star in this acclaimed thriller based on the 2008 terrorist attack of the Taj Mahal Palace Hotel in Mumbai.
"Unplanned": A faith-based drama based on a true story about a Planned Parenthood clinic director who resigns to become a pro-life activist.
"A Vigilante" (video-on-demand): Olivia Wilde stars as a woman who helps victims escape their domestic abusers.
APRIL 2
APRIL 5
"Ash Is the Purest White": A young dancer falls in love with a mobster in this Chinese crime drama.
"The Best of Enemies": A fact-based drama about a civil rights activist (Taraji P. Henson) and a Ku Klux Klan leader (Sam Rockwell) who agree to co-chair a community meeting and find common ground, in a movie that no one will have any opinions about on Twitter, I'm sure.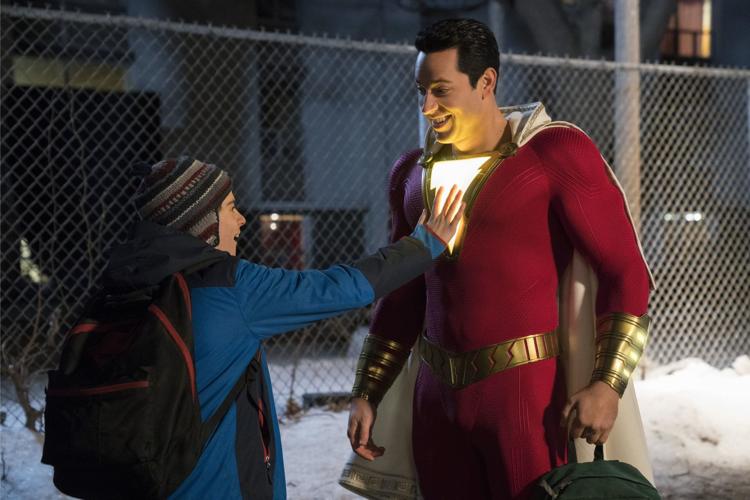 APRIL 12
"After": A dedicated student enters a turbulent fling with a bad-boy rebel.
"Missing Link": Family-friendly animated Bigfoot movie featuring the voices of Hugh Jackman, Zoe Saldana and Zach Galifianakis.
APRIL 17
"Breakthrough": After drowning and being declared dead for an hour, a boy comes back to life after his mother starts to pray.
"The Curse of La Llorona": Ghost story set in 1970s L.A. "Conjuring" director James Wan produces.
"Little Woods": A modern Western starring Tessa Thompson and Lily James as a pair of sisters driven to crime for want of a better life.
APRIL 26
"The White Crow": The story of Russian ballet dancer Rudolf Nureyev's defection to the West.
MAY 3
"The Intruder": Meagan Good and Michael Ealy play a couple who move into a new home but find that the man they bought it from (Dennis Quaid) refuses to leave the property.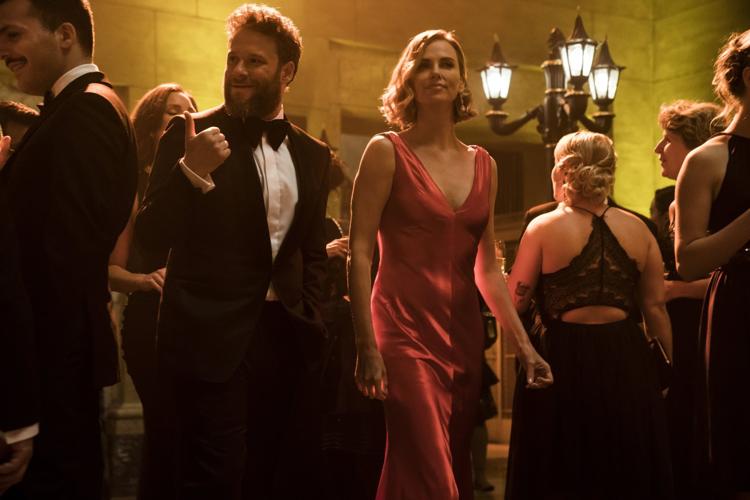 MAY 10
"All Is True": Kenneth Branagh plays William Shakespeare in the bard's final days.
"Pokemon: Detective Pikachu"
"Poms": Diane Keaton, Jacki Weaver and Pam Grier play a group of older women who decide to form a cheerleading squad at their retirement community.
MAY 17
"A Dog's Journey": Another dogspolitation movie intent on emptying your tear ducts.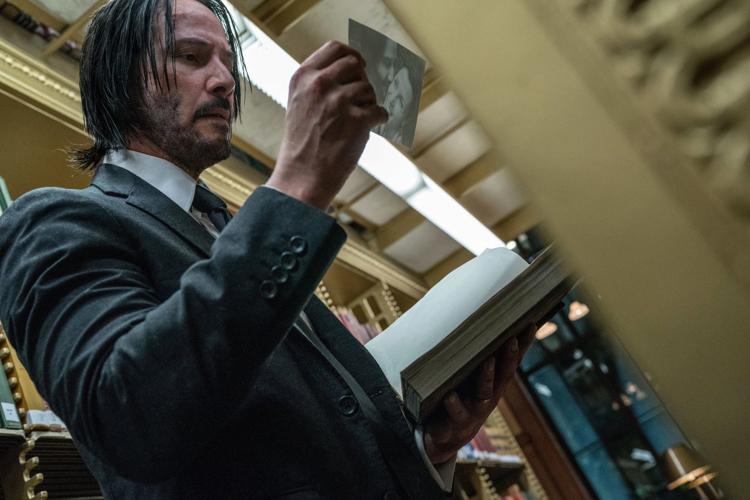 "John Wick: Chapter 3 — Parabellum"
"The Sun Is Also a Star": A teenager finds love in a difficult time in this adaptation of the popular YA novel of the same name.
MAY 24
MAY 31
"Godzilla: King of the Monsters"