He was up before sunrise on a Saturday. But Joey Kalina had no trouble dragging himself out of bed.
"If you know you're going to be drinking, (waking up) isn't so bad," he said, gripping a green aluminum beer bottle. Brendon Richardson, seated next to him at the Dubliner Pub, agreed.
The neon lights of the Dubliner blazed bright in the dim light of early morning Saturday as patrons filed inside, decked out in beads and shamrocks. A half mile away, in the new Capitol District development, a crowd also began to gather at Annie's Irish Pub. They were two of several Omaha bars that opened their doors before dawn on St. Patrick's Day.
To paraphrase one Dubliner die-hard: If you want to party all day, you've gotta start early.
"I'm surprised to see as many people as this out and ready to drink at 6 a.m.," said Joe Wells, general manager and co-owner of Annie's, as customers streamed in.
The new bar held its soft opening after the downtown parade last weekend. This weekend, Wells said, would serve as its grand opening: The bar planned an outdoor block party later in the day.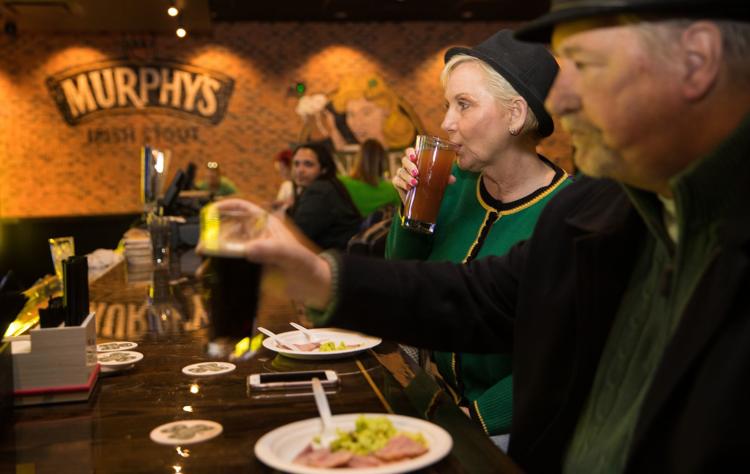 For many out Saturday morning, getting an early start on St. Paddy's Day was tradition. Jim and Nancy Cain, two of Annie's first customers, said they've done it for years.
Jim, who comes from an Irish Catholic family, said celebrating the day is a family tradition. But he refuses to touch green beer, he said, nursing a Guinness.
Ben Tagtow had no such reservations, happily ordering a green brew along with a group of about eight friends who arrived at Annie's about 6:30 a.m. Tagtow explained he likely would switch to Guinness later.
"I'm a little Irish at heart so I'm gonna go back to my roots," he said.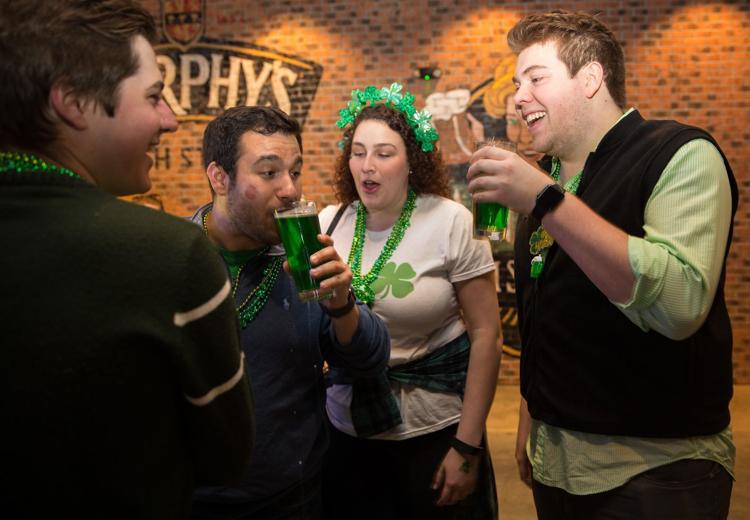 Tagtow and his friends are seniors at Creighton University, and said they wanted to go hard for their last St. Patrick's Day in town.
Max and Jen Hansen, also at Annie's, were celebrating their first St. Patrick's Day as Omaha residents. They recently moved from Breda, Iowa, population 473. Breda doesn't get too excited about St. Patrick's Day, Jen said, so she and Max decided they'd take advantage of their new home's offerings.
At Dubliner Pub, the crowd grew by the minute. By 7 a.m., most seats were full. A robust bartending staff served up drinks and, for some customers, breakfast: Lucky Charms swimming in Guinness.