It was a good year for music.
Well, that's an undersell. It was an incredibly good year. Better than most.
Despite mumble rap being a thing (how did Post Malone end the year with two songs in Billboard's top 10?) and the loss of Aretha Franklin, there was good country music. Great hip-hop. Fantastic rock 'n' roll.
This year was fresh, full of new faces, novel collaborations and even veteran artists doing exciting things.
It was so good, I had to expand my list of top albums and concerts, adding five spots to each list. It was too good, and I simply couldn't allow my lists to be so contained.
My albums list is full of songwriting legends, fired up rappers, country stars, female power trios, indie rock bands and more great songs than I can imagine.
These are the albums that entered my head and never really left, the best 15 albums of 2018.
15. Beach Slang, "Everything Matters But No One Is Listening"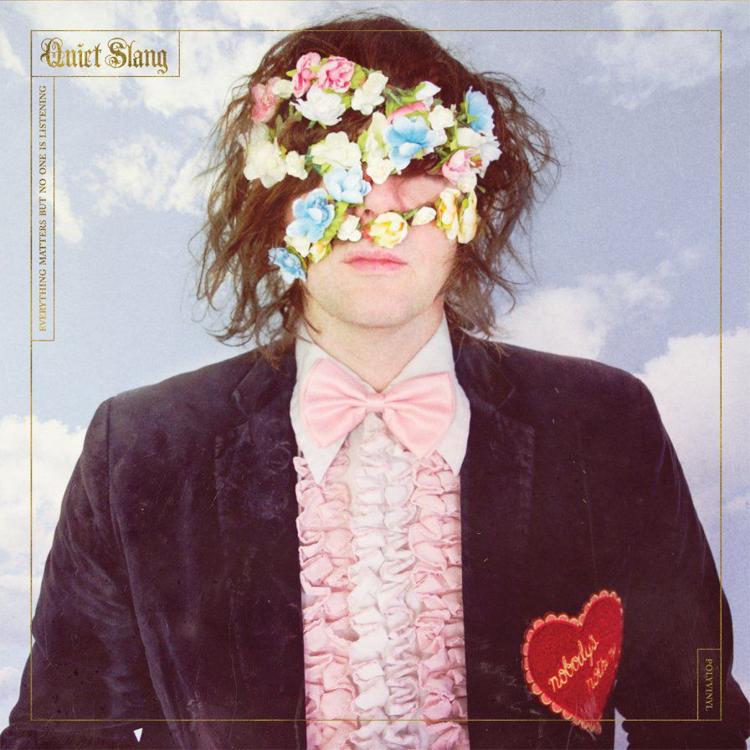 We've already heard these songs, but we haven't heard them like this. At some point, James Alex began playing solo shows using the songs from his loud, careening punk rock band Beach Slang. He called those shows Quiet Slang. Slowly, he added piano, cello and violin to his acoustic renditions.
The result? It turns out Beach Slang isn't only awesome because of Alex's unbridled rock 'n' roll energy and still-punk-after-all-these-years enthusiasm. It's awesome because in his 43 years on this earth, Alex has honed his songwriting craft (first in cult indie band Weston, now in Beach Slang) to perfection.
There's a longing for something true and beautiful and pure in songs like "Future Mixtape For the Art Kids" and "Too Late to Die Young" that are all the more well wrought in Quiet Slang's exposed and tender manner.
14. Pistol Annies, "Interstate Gospel"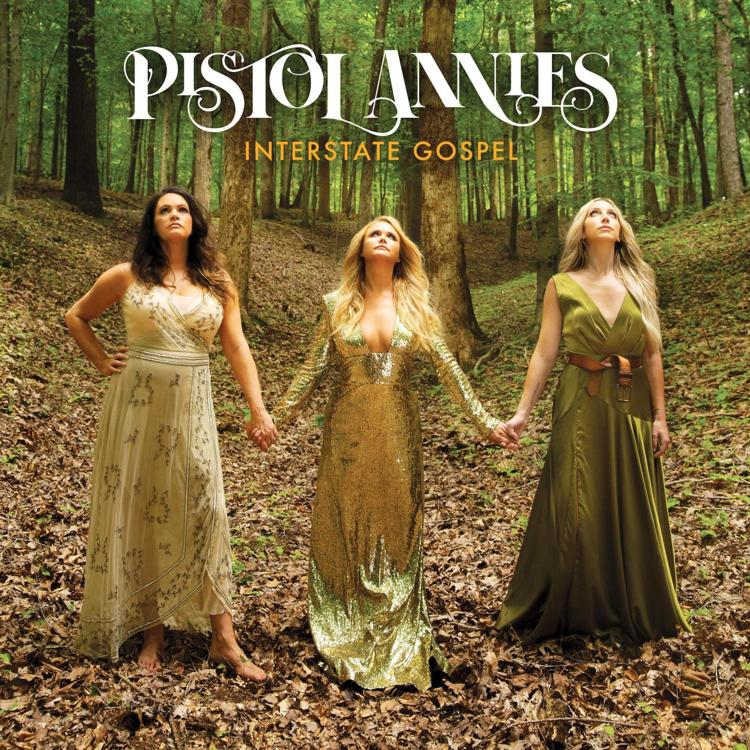 Miranda Lambert is a country star in every sense. And though she does well on her own, her best comes through when she gets together with Ashley Monroe and Angaleena Presley.
The trio of country sirens skip past the all-too-familiar revenge songs and sappy love anthems and get straight to broken relationships, recreational percocets, chasing men, getting lit and knowing that loving somebody isn't always enough. It's honest and raw and emotional and sometimes pretty damn fun.
13. Hop Along, "Bark Your Head Off, Dog"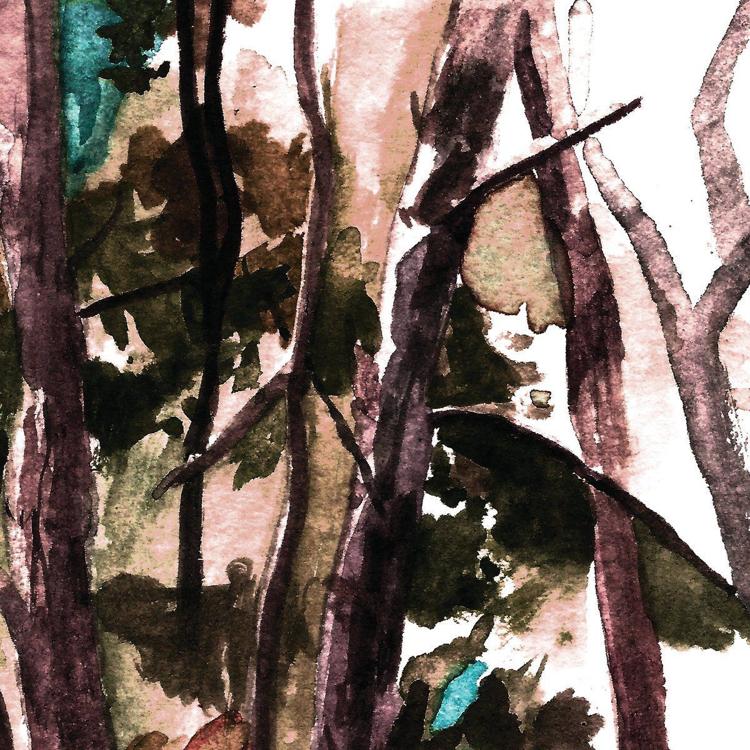 Frances Quinlan is nothing but real on this album, released on Saddle Creek Records, letting out her frustrations and anger and thoughts on her place in the world over nine furious songs.
And none of them are simple things to express.
There's cruelty and anxiety and sadness, sometimes all mixed together at once. And it's not just Quinlan. Hop Along's Mark Quinlan, Tyler Long and Joe Reinhardt crafted complex and beautiful music — sometimes delicate but often multifaceted and angular — upon which Quinlan has laid her words.
Adding to the arrangement, Quinlan uses her voice like an instrument, molding its melody into whatever is needed at the time — a shout, a cry, a wail, a soft touch.
12. Courtney Barnett, "Tell Me How You Really Feel"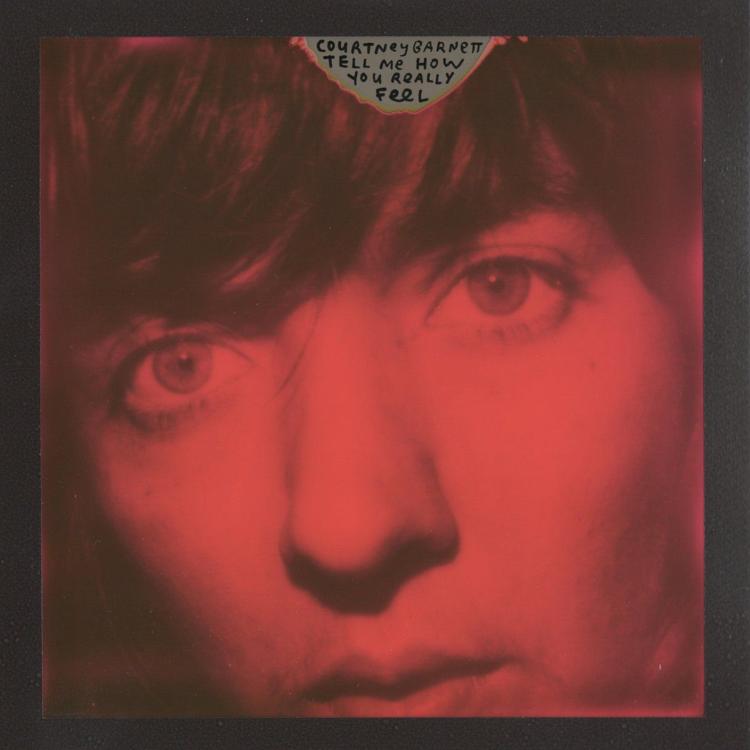 Songs like "City Looks Pretty" feel like pretty strummers, but as with most of the Australian rocker's songs, there's an underlying issue. She's ignoring someone's calls, watching a city "soaked in animosity" and realizing "friends treat you like a stranger."
But there's also a realism to it: "Sometimes I get sad/It's not all that bad." She'll get through it. It's an album full of honest, penetrating observation as well as noisy, angry and often funny.
Such as "Nameless, Faceless," a take on being always terrified walking through life as a woman. "Men are scared that women will laugh at them ... Women are scared that men will kill them," she intones, a darkly humorous observation that rings sadly true.
11. Jeff Tweedy, "Warm"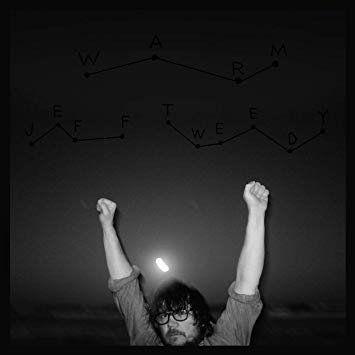 One of rock 'n' roll's most innovative songwriters, musicians and thinkers, the Wilco frontman has stripped it all bare, showing he can still come after your emotions with just an acoustic guitar.
It starts with "Bombs Above," where he wonders if the feelings of a simple songwriter should matter to anyone else. And then it wanders off, exploring life and death and regret and all kinds of feelings. Often it's serious, but it's occasionally humorous. ("Don't Forget" urges us to remember "We all think about dying/Don't let it kill ya.")
In a style closer to Wilco's alt-country roots than its later genre-spanning, experimental rock sound, Tweedy shows he can still pen a killer song even without all the chimes and strange guitar sounds.
10. American Aquarium, "Things Change"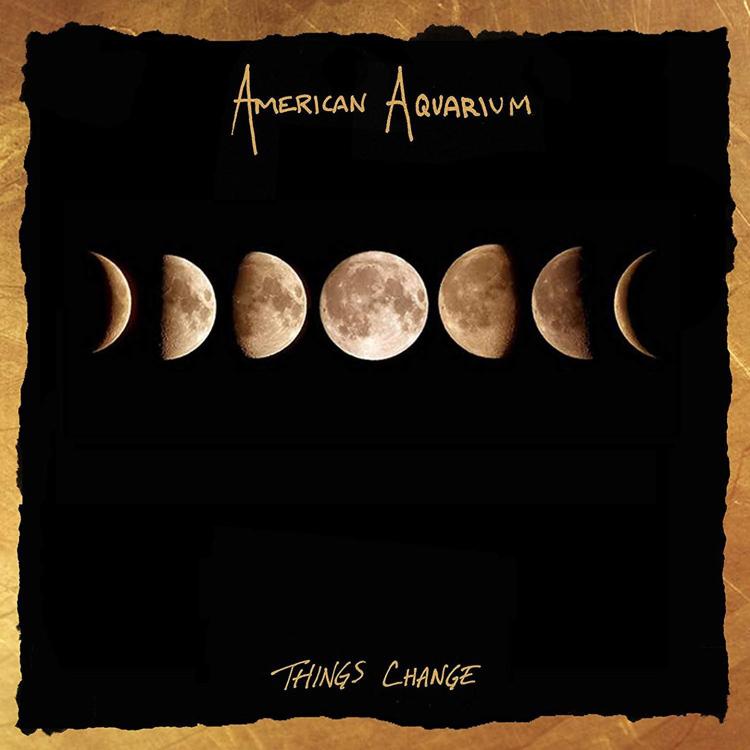 BJ Barham knows a little something about long roads, small towns, heavy weights, dark bars and remembering your younger days. The country band's frontman explores it all on "Things Change," a record about a lot of things, really, but at its core about finding a way out when you seem trapped.
"One Day at a Time" remembers the brown liquor and self-doubt of yore while seeking to right the wrongs of those days past. "The World Is On Fire" wonders what's going to be left years from now when everything seems to be going to hell.
Throughout, Barham is brutally honest with his struggle — drugs, drinking, being a father, living as a touring musician, growing up in a family of farmers.
9. First Aid Kit, "Ruins"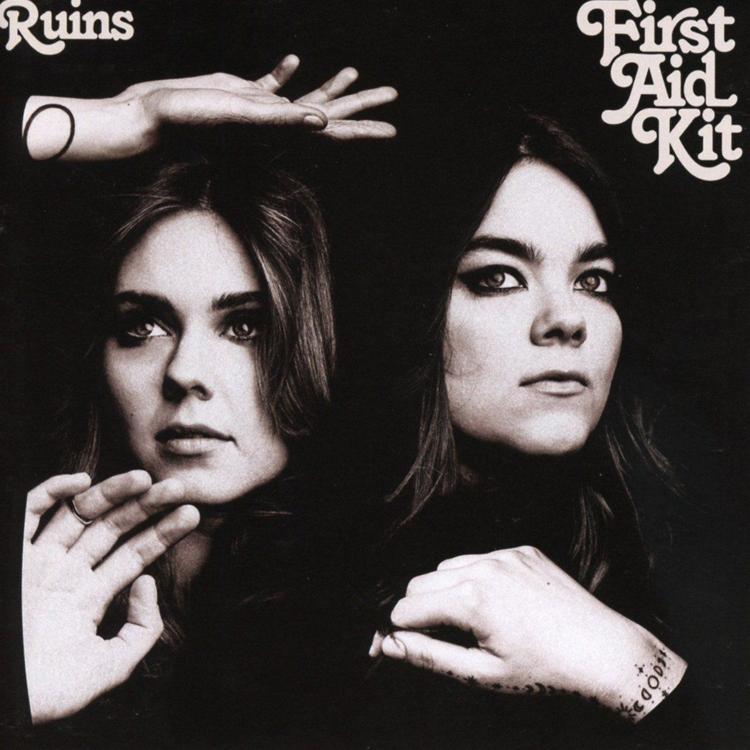 Swedish folk-singing sisters Klara and Johanna Soderberg had a whirlwind decade full of recording and touring and fame. And it was hard, taking a real toll on their personal lives. After a break, they mined that turmoil for some very personal (and very, very good) material, lamenting "we were a lost cause long before we fell apart" on "To Live a Life" and "I wasn't looking for trouble but trouble came" on "Postcard."
The sisters' harmonies are, as always, gorgeous and complimentary, showing a dynamic that it seems no one other than siblings could every achieve.
8. Superchunk, "What a Time to Be Alive"
Don't be fooled by the album's aspirational title or its bright, electric, fist-pumping guitars. There is a vein of disillusionment that runs through the whole record, and no more strongly than in the title track, which laments the bottom of a swamp as well as "the scum, the shame, the (expletive) lies."
But rock 'n' roll fueled by rage and anxiety is really the best kind, so revel in in some punk rock chaos and uncertainty as heroic indie rock quartet Superchunk work things out. There's also hope here, a realization that the glass ceiling will one day be shattered.
7. Cardi B, "Invasion of Privacy"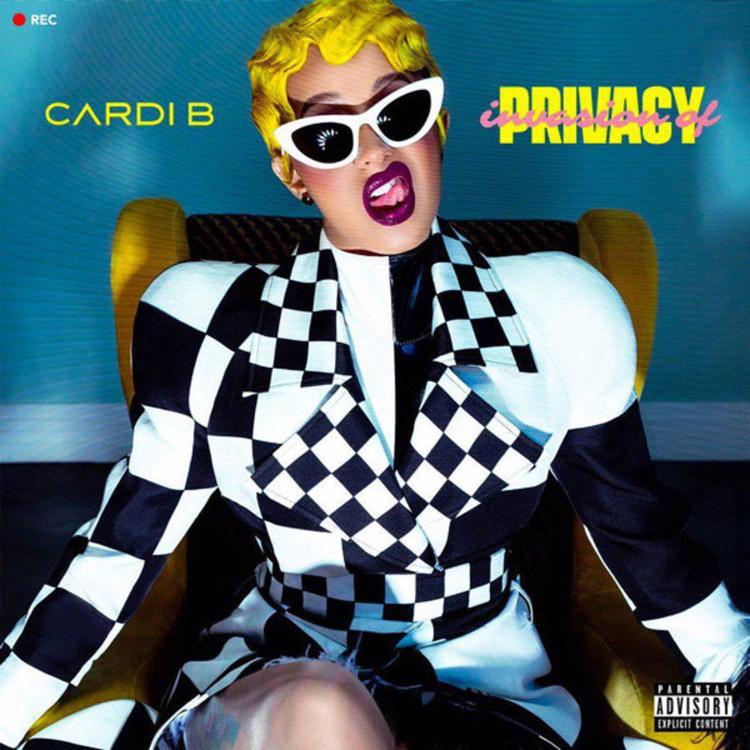 As much as you know Cardi B for being celebrity blog fodder — a stripper-turned-rapper with a popular Instagram, beefs with other rappers and a much-publicized relationship — Cardi B is no fluke. She can bring it.
Cardi first sets the record straight on the lead-off track "Get Up 10" — "Real bitch/Only thing fake is the boobs" — before hitting banger after banger, often mining details of her very public life for some introspective songs and making wild turns of phrase that are laugh-out-loud funny.
Ultimately, it's an album about empowerment, beating the odds and not giving a thought to what other people think about you, especially when you know you have the goods.
6. Lucy Dacus, "Historian"
With only 10 songs, Lucy Dacus hits hard. "Night Shift" is a killer, remembering the love, but mostly the neglect, of a cratered relationship. There's the next first kiss, the calling a new lover by the old one's name, the darkness and finally the scorching conclusion.
She is confident in personal revelations, and she constantly takes songs in unexpected directions. Her voice, at once delicate but strong, assertively delivers lines such as "For those of you who told me I should stay indoors/Take care of you and yours/But me and mine/We've got a long way to go."
5. Kendrick Lamar, "Black Panther"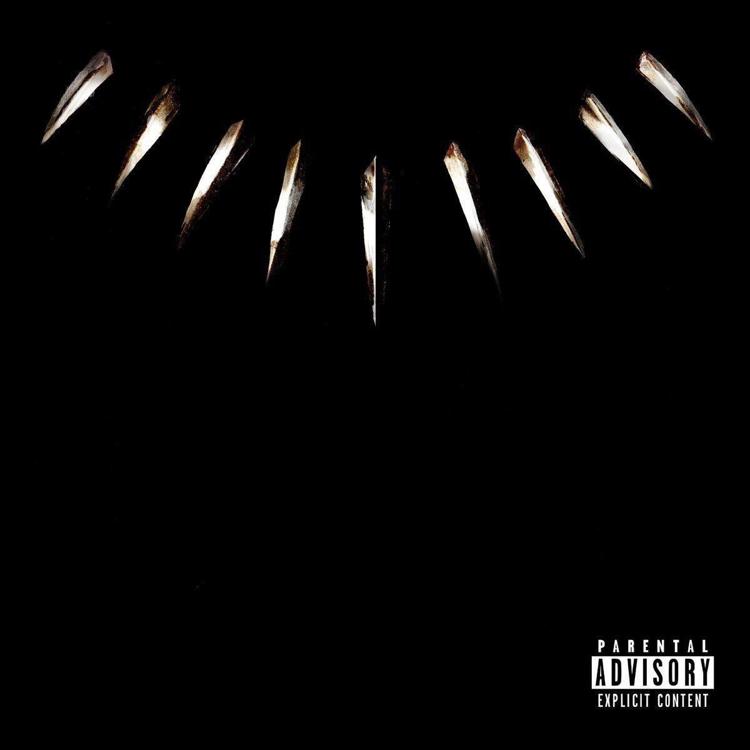 When Kendrick Lamar was tapped to make music for a superhero movie, he didn't take the easy way out. He flexed, turning to his own friends including SZA, Travis Scott, The Weeknd, 2 Chainz, Anderson .Paak, Future and others to make a record about being the king. It has legitimate pop jams ("All the Stars" and "Pray For Me"), powerful anthems ("King's Dead") and some seriously wild rapping ("Big Shot").
And then you have wonder in the title track when Lamar is rapping about being the king ("king of my city, king of my country, king of my homeland ... king of the wisdom, king of the ocean, king of the respect … king of the past, present, future, my ancestors watching), is he rapping about King Kendrick or Black Panther?
4. The Decemberists, "I'll Be Your Girl"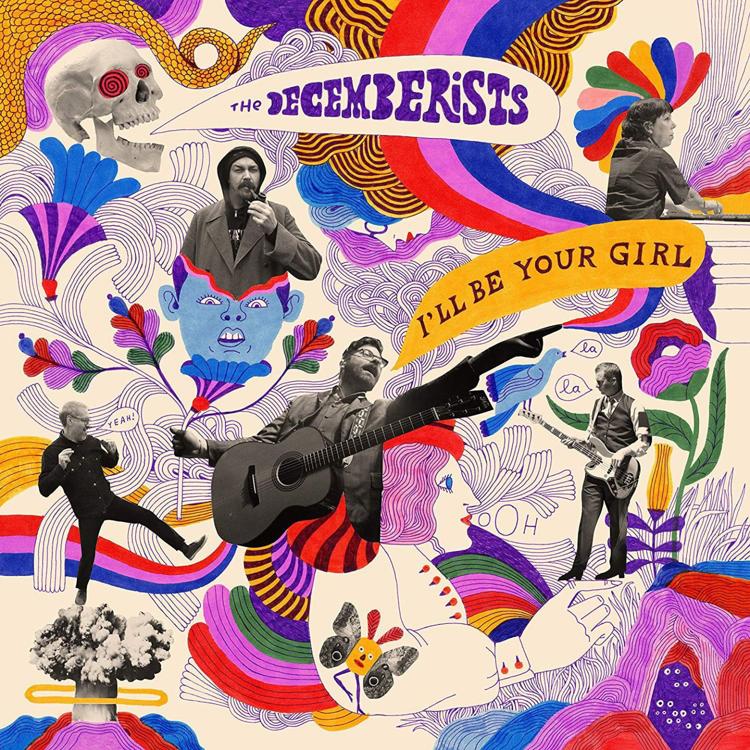 It begins with a lament: "Oh, for once in my life, could just something go right?" We've all been there, and the folk band with a distinctly rococo rock bent dives into the deep end of that cesspool of doubt.
Let's be up-front: This is not a happy album. But sometimes reveling in "the sound of all good things breaking" is therapeutic. Lyrically, it's a dark record, too. It's not hard to suss out the meaning of songs like "Everything is Awful," but it takes some attention to find the leader who reveals "gonna smother you all till I choke you" in "Severed."
Not for the first time, The Decemberists have side-stepped their folk-rock roots, but this time, the Portland band sought out the synthesizers and fuzzbox. That makes reveling in the melancholia all the more satisfying, especially as you stomp your feet and shout along to "We All Die Young." Enjoy it while you can.
3. boygenius, "boygenius"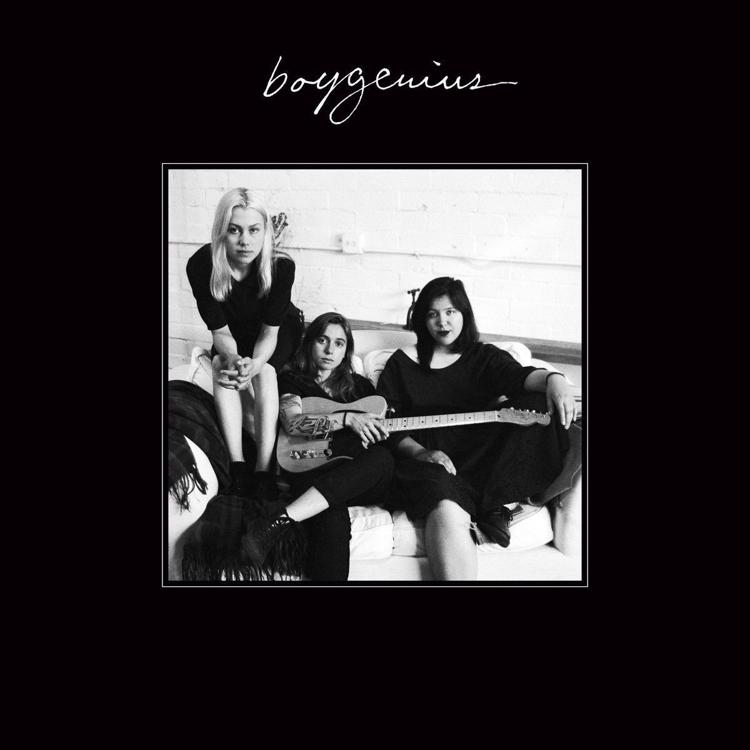 Julien Baker, Phoebe Bridgers and Lucy Dacus are more than friends. Each a talented songwriter in her own right, they came together not just to make your usual supergroup record where each member takes a turn at the mic while the others strum along in the background somewhere.
Oh, no. This is a melting of their distinct but parallel strengths, with the three singers trading verses and then coming back together in harmonies about a uniquely twentysomething isolation and the moment a relationship hit its breaking point.
Their talents truly combine on "Salt in the Wound," a powerful grunge-rocker that sees their voices and guitars soaring together. It's only a six song EP, but every moment of it is the kind of perfected clarity that only comes from three talented songwriters that can take apart each other's songs and put them back together again just the right way.
2. Brandi Carlile, "By the Way, I Forgive You"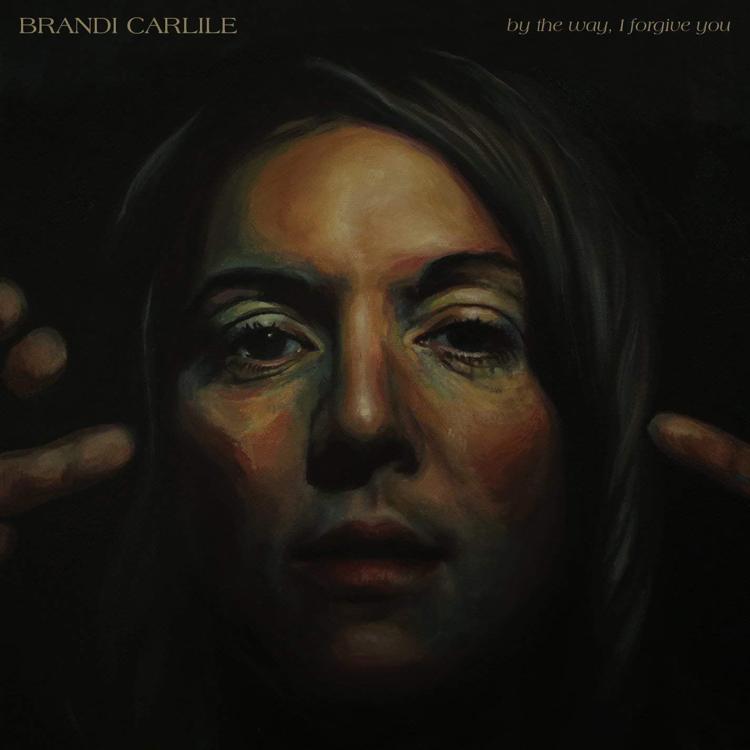 An album for anyone who feels unloved or underrepresented or simply not enough, "By the Way, I Forgive You" is sometimes sad but often empowering.
There's the cold truth of "I wonder how you're doing but I wish I didn't care," in the breakup tune "Every Time I Hear That Song." And there's the gentle hand of "I've seen how it ends/And the joke's on them" in the uplifting "The Joke." Oh, and a resilient vision of "A morning is coming of silver and light/There will be color and language and nobody wanting to fight" in the inspiring "Hold Out Your Hand."
And those are just the first three songs. Featuring mostly Carlile and her guitar, songs about beautiful motherhood and leaving the past behind and remembering what your dad taught you populate a record filled with righteous and inspired Americana.
And then it ends with the delicate "Party of One," a song about a storied relationship and the hard times that come along with it — reflection and loneliness and being tired. (So, so, so tired.) But in the end, it's all going to be OK: "I am yours, I am yours, I am yours."
1. John Prine, "The Tree of Forgiveness"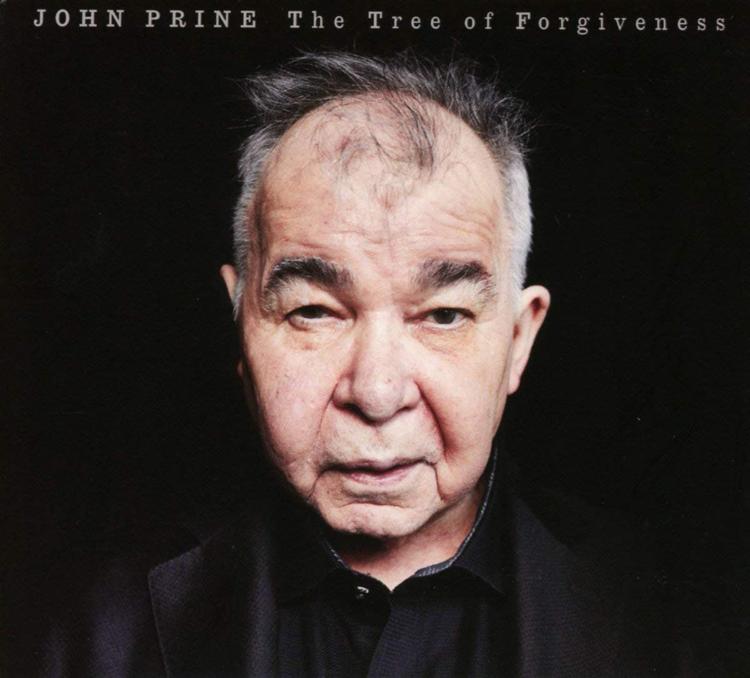 More than 50 years into his career, John Prine is still the master of plain-spoken Midwestern music, using familiar language molded into a new form that makes you laugh and think and feel.
He's a legend, so maybe it shouldn't be surprising that his new record is as good as anything he's ever done (With songs like "Sam Stone" and "Angel From Montgomery" in the catalog, that's saying something.)
Even the guest spots — Jason Isbell, Amanda Shires and Brandi Carlile — don't take any attention away from Prine. They reverentially leave the spotlight focused directly upon him, letting the songs and their simple delivery (guitar and vocals and sometimes some piano or rhythm) glow in the light.
It's full of shaggy dog stories and summertime laments and love songs and journeys and tragedies and comedies — even a Nebraska reference. It all comes together on "When I Get to Heaven," an almost digest of Prine's most humorous songwriting that also serves as a look back at the 72-year-old's life and regrets and happiness, too.
---
The Next 15
Rounding out the top 30 are the following 15 albums. Call them honorable mentions or "pretty-good-but-not-great" albums. These were solid releases, but with just enough cracks to keep them off the top of the list.
Here they are in alphabetical order:
Eric Church, "Desperate Man"
Father John Misty, "God's Favorite Customer"
****ed Up, "Dose Your Dreams"
Hop Along, "Bark Your Head Off, Dog"
Justin Timberlake, "Man of the Woods"
Little Brazil, "Send the Wolves"
Janelle Monae, "Dirty Computer"
Kacey Musgraves, "Golden Hour"
Nathaniel Rateliff & The Night Sweats, "Tearing at the Seams"
The Vaccines, "Combat Sports"