Ada Lea will release "What We Say In Private" this summer on Saddle Creek Records.
The Montreal singer-songwriter's new album will be out July 19.
Lea's new song, "The Party," is a hushed song about ditching a party with friends to create the kind of memorable night that draws everyone closer together.
"I wanted to capture that delightfully unsatisfying quality of the night: being together but wanting something more to happen, yet reveling in the power that had brought us all together at that special moment," Lea said.
"When you're truly living the moment, you get home and wish you could live it again and again."
"What We Say in Private" came on the heels of a relationship's end, and Lea spent the ensuing time painting and writing in a journal. Lea said she hopes the album feels like that journal, which is filled with feelings we normally keep to ourselves. The album is available for preorder from Saddle Creek.
Saddle Creek will also release "Midnight" by Stef Chura on June 7.
Blink-182 drops new track ahead of Stir show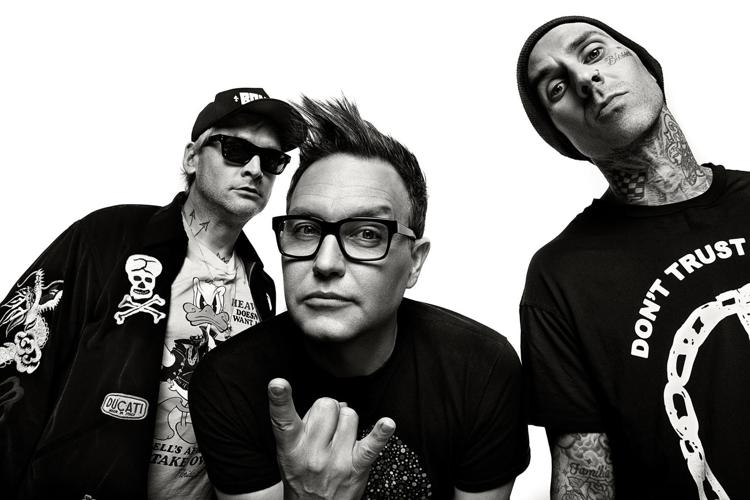 And just after the band announced its Sept. 7 date — its first show here in more than a decade — the band dropped a new single.
"Blame It On My Youth" is a sunny rock-pop jam where signers Mark Hoppus and Matt Skiba trade verses about growing up that mention punk rock, alcohol, "The Safety Dance," hard times and hopping the neighbor's fence.
It's good, and I look forward to hearing them play it at their show here.
Zydeco Festival returns with headliner C.J. Chenier
Midtown Crossing's free Zydeco Festival will return for its fifth year on June 22.
The festival will feature zydeco and blues music as well as lots of food.
C.J. Chenier is the son of the Grammy-winning "King of Creole," the late Clifton Chenier.
C.J. Chenier played accordion in his father's band, eventually becoming the band's leader. He's released several solo albums, and he's a regular performer at the New Orleans Jazz & Heritage Festival.
The Zydeco Festival will kick off at 3 p.m. at Turner Park with The Prairie Gators and Terry & the Zydeco Bad Boys.
Midtown Crossing restaurants will offer creole-themed food such as beignets, crawfish and alligator.
Complete 2019 Stir Cove lineup
Who's coming to Stir Cove this year? We can tell you.