I'm not sure if that number is impressive or not. I sure wish it was a higher number, but it's more impressive when you consider that almost half the list was, uh, unavailable during my lifetime.
That said, the list notably has some exclusions, and I've seen plenty of guitar greats who didn't end up getting ranked by the mother of all music magazines.
I've seen countless concerts in my day, but some of my best memories are of the guitarists I've seen play.
Eric Clapton
I only saw Clapton once (here in Omaha with Steve Winwood). It was quite a display of Clapton's guitar skills, and there was only one song from the entire performance that didn't contain a guitar solo. No complaints here.
B.B. King
I had the pleasure of seeing B.B. King at least twice, and it was amazing each time. The first time was with my mom, who took our family to see him at the Orpheum. I was blown away. I saw the late legend again years later, and though the set hadn't changed much, neither had King's formidable skills.
Buddy Guy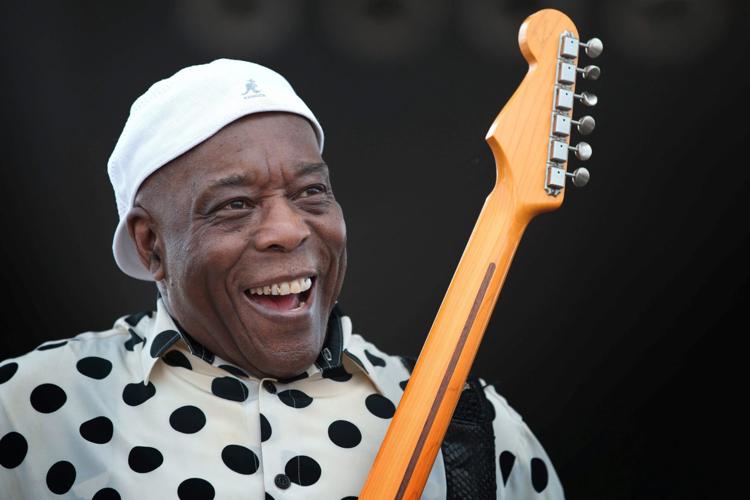 One of the best guitarists ever, Guy was phenomenal to watch. A king of guitar tricks, Guy likes to throw his guitar behind his head, play with his teeth and all that. And it's incredible. If you haven't yet seen him, you have a chance Aug. 28 at Ralston Arena.
Eric Johnson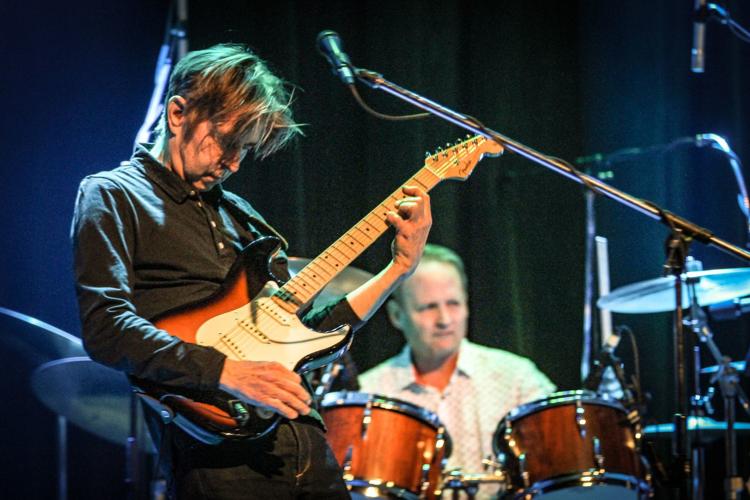 Go turn on "Cliffs of Dover." I'll wait here till you're done. It's Johnson's most famous song, and for good reason. It's basically one melody that he solos on and around for four straight minutes. I finally got to see Johnson earlier this year, and I'll never forget it. He deserves a spot on the list of the best-ever.
Angus Young
Dressed like a schoolboy, fluttering across the stage, pounding out line after line, Angus Young is the king of riffs. They may not use a variety of chords or techniques or tones, but AC/DC's riffs are instantly recognizable and utterly rock 'n' roll. The one time I saw them was one of the loudest concerts I've ever heard.
Brian May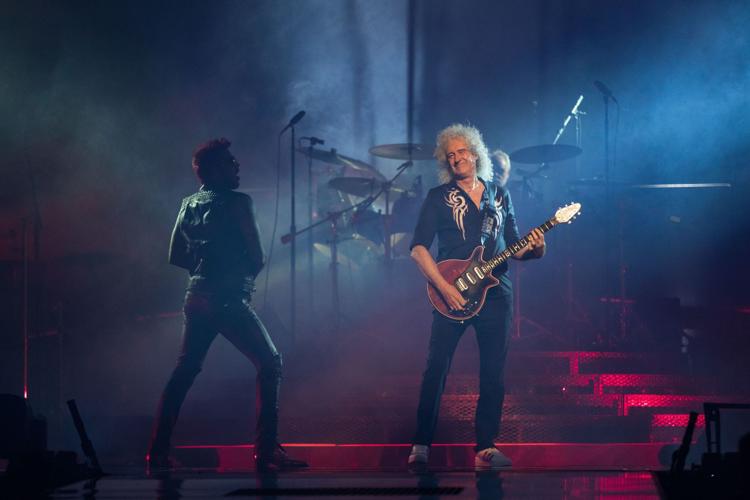 With respect to the rest of Queen and replacement singer Adam Lambert, the shaggy-haired guitarist was the No. 1 thing I was excited about both times I saw the band. Thankfully, May's emotive playing was center stage during those shows. It was a treat.
Johnny Marr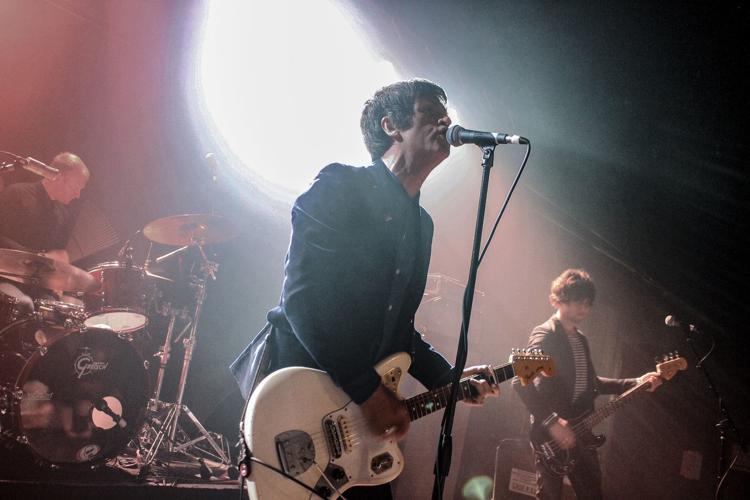 The guitarist from The Smiths is still jamming. Seeing him at Slowdown back in 2013 was a treat. Marr isn't much for wild solos, but that's fine by me. He's a master at creating textures and riffs and the like. More please.
Kirk Hammett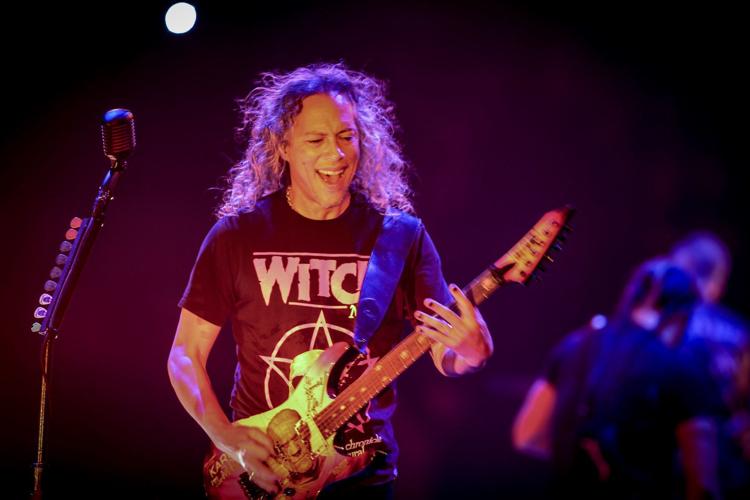 Metallica's long been one of my favorite bands. And both times I've seen the band, Hammett solidified himself among my favorite guitarists. The dude can shred.
Brad Paisley
He's a master at novelty country songs. But Paisley's true talent lies, for me, in his guitar playing. (I still think his best record is his guitar album, "Play.") I honestly don't know how many times I've seen the country star, but I'll always go back to see him tear apart those paisley-patterned guitars. He plays lead in his own band. He's impressive without being overindulgent. He can play anything. If you ever get the chance, I highly recommend it.
St. Vincent
It might not be apparent on the indie rocker's albums, but St. Vincent (real name Annie Clark) can absolutely shred. She is a goddess, and her domain is shredding. When you see her live, she'll take songs you know and punctuate them with brutal solos.
Bonnie Raitt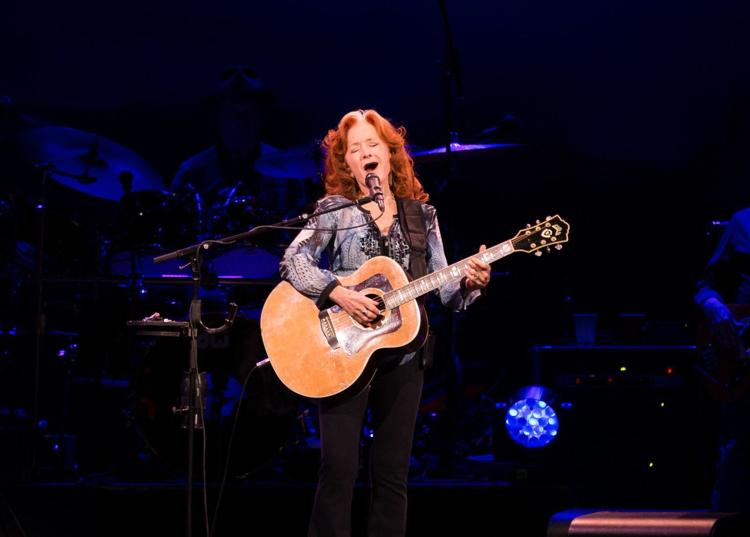 The two times I've seen Bonnie Raitt have been absolutely mesmerizing. Come for the hit songs ("Something to Talk About" or "Angel from Montgomery"), but stay for the masterful blues guitar work.
The Edge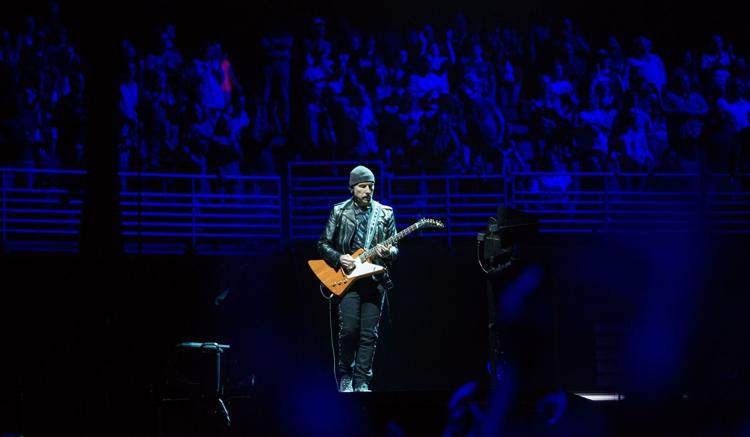 Some show their guitar talent with solos and intricate riffs. U2's guitarist shows his prowess with what he can make a guitar sound like. The Edge can certainly play, but he uses effects and different styles to great effect. Nobody sounds like The Edge.
Jason Isbell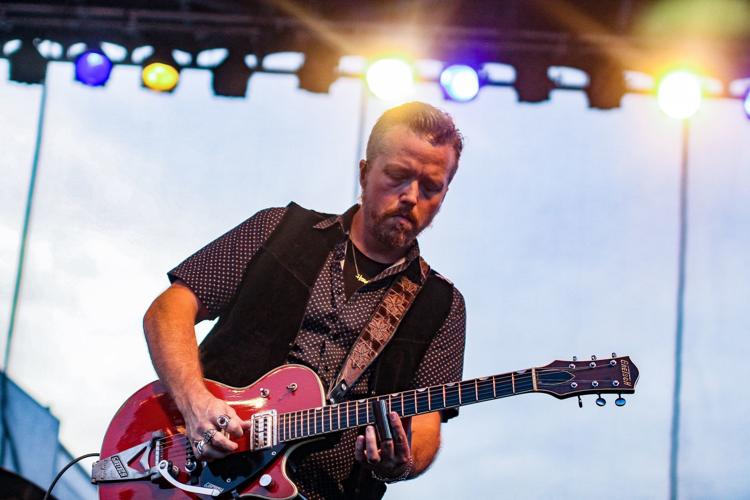 I just saw him again last week, and it was another amazing experience. Isbell's known as a gifted songwriter and passionate singer, which imbue his country songs with all the more realism and soul. But then there's his guitar skills, which will knock you flat.
Vince Gill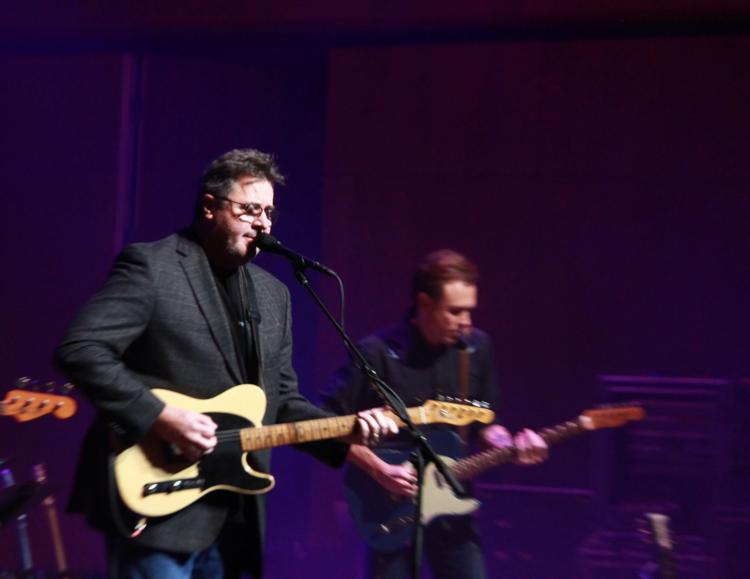 He was a guitar player for other people before he ever was famous in his own right. And Vince Gill makes everything seem absolutely effortless. I was lucky enough to have front-row seats to his last performance in Omaha, and his fingers danced up and down that fretboard all night. It kills me that he's also a talented singer and a helluva songwriter. No wonder he has 21 Grammys.
10 guitar gurus who hit all the right notes
It only takes a few notes to identify them. Some guitarists have such mastery of their instruments that no one else can replicate their sound.
Many great guitarists are known for their technical skills or their mastery of a genre, but these 10 are artists you hear and say, "Wow. Nobody else plays like that."