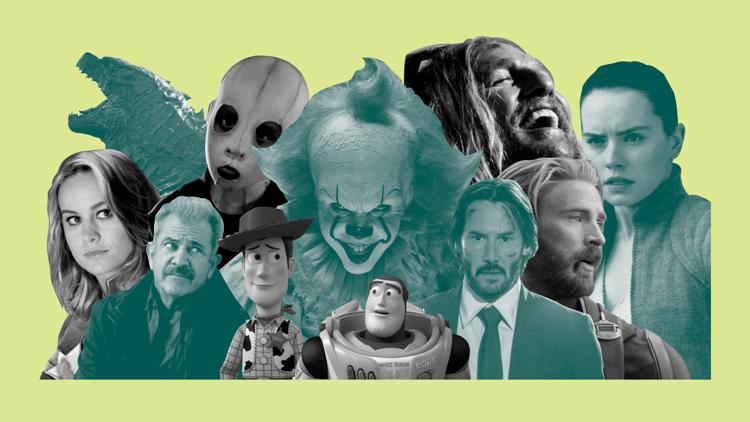 As Semisonic says, "Every new beginning comes from some other beginning's end ... I know who I want to take me home ... I know who I want to take me home."
The year of 2018 is behind us. The movies of 2018 are behind us. Now let us please partake in a moment of silence for the year and the movies we left behind. 
But now. Now it's time to look ahead. To see what the year brings cinematically. I've already done so, and I've gotta tell ya … it's lookin' good.
We'll see if Captain America and Tony Stark can bring back their buddies in "Avengers: Endgame." We'll see what Jordan Peele's got in store for "Us," his freaky followup to "Get Out." We'll see the fourth "Toy Story" and the third "John Wick" and the second "Frozen" movie and the very first "Beach Bum," which stars Matthew McConaughey as a stoner named Moondog.
And we'll see the latest movies from Steven Soderbergh, Richard Linklater, Doug Liman, Harmony Korine, Greta Gerwig, James Gray, Quentin Tarantino, Ang Lee, Ari Aster, James Mangold, Martin Scorsese, Joon-ho Bong, Rian Johnson, Olivier Assayas, Marielle Heller, Jim Jarmusch, Joe Carnahan, Jennifer Kent, Rob Zombie, Claire Denis, S. Craig Zahler and the Safdie brothers.
If you like live-action remakes of '90s Disney movies ... if you like first-rate filmmakers being given the resources to realize their bold auteurist visions against the grain of the major studios' obsession with anodyne franchise properties ... if you like anodyne franchise properties ... whatever you like, the coming movie year will bring something agreeable your way.
Here's what's coming out when.
Note: Quite a few of the movies are, as of now, set for 2019 TBD release dates. Many dates will surely change.
* * *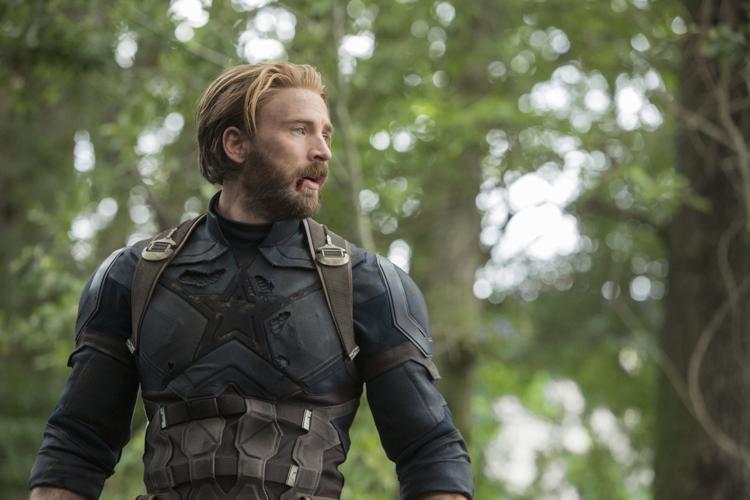 THE MOVIES MOST PEOPLE ARE EXCITED ABOUT
"Captain Marvel" (March 8)
Directors: Anna Boden, Ryan Fleck. Cast: Brie Larson, Samuel L. Jackson, Jude Law.
Yet another Marvel superhero, but at least this one's played by Brie Larson.
"Avengers: Endgame" (April 26)
Directors: Russo brothers. Cast: Robert Downey Jr., Chris Evans, Scarlett Johansson.
Can they bring them back?
Director: Guy Ritchie. Cast: Will Smith, Naomi Scott, Mena Massoud.
The director of "Snatch" made a live-action "Aladdin" movie starring Will Smith as Genie.
Director: Josh Cooley. Cast: Tom Hanks, Tim Allen, Keanu Reeves.
The fourth installment in the greatest animated movie series of all time.
"Spider-Man: Far From Home" (July 5)
Director: Jon Watts. Cast: Tom Holland, Zendaya, Jake Gyllenhaal.
Looks like Peter Parker dissolving into a wisp of ash was just temporary.
"The Lion King" (July 19)
Director: Jon Favreau. Cast: Donald Glover, Chiwetel Ejiofor, Beyoncé.
The writer of "Swingers" directs a computer-animated remake of the beloved Disney classic.
"It: Chapter Two" (Sept. 6)
Director: Andy Muschietti. Cast: Jessica Chastain, James McAvoy, Bill Hader.
The kids are all grown up, and that damn clown is back.
"West Side Story" (sometime in 2019, maybe)
Director: Steven Spielberg. Cast: Ansel Elgort, Rita Moreno.
Spielberg directs a remake of "West Side Story" with "Baby Driver" in the lead.
Directors: Jennifer Lee, Chris Buck. Cast: Kristen Bell, Idina Menzel, Josh Gad.
This movie's gonna make billions. And will likely come with another song that earworms its way into the zeitgeist, only to get memified a million times online, the whole durned human comedy perpetuatin' itself. 
"Star Wars: Ep. IX" (Dec. 20)
Director: J.J. Abrams. Cast: Daisy Ridley, Adam Driver, Oscar Isaac.
Conclusion of the third "Star Wars" trilogy and perhaps a setup for a fourth "Star Wars" trilogy.
* * *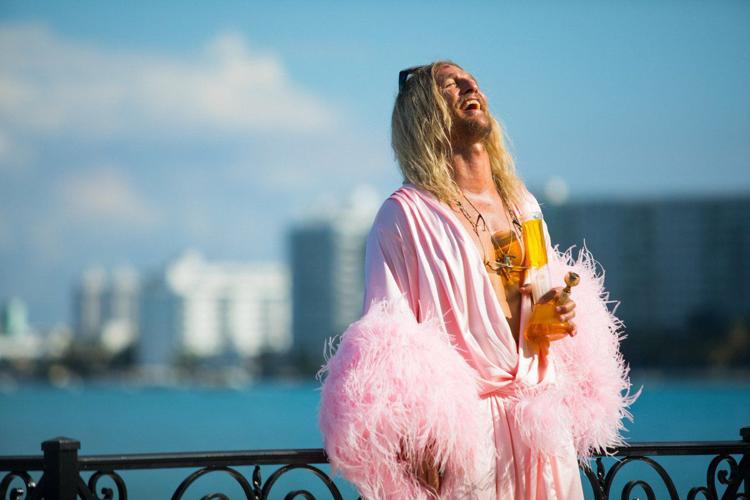 THE MOVIES I'M MOST EXCITED FOR
Director: Tim Sutton. Cast: Frank Grillo, Jamie Bell, James Badge Dale.
Bare-knuckle boxing. $100,000 prize. James Badge Dale.
Writer/director: Jordan Peele. Cast: Lupita Nyong'o, Elisabeth Moss, Winston Duke.
Doppelganger beach-house horror movie from the Oscar-winning writer/director of "Get Out."
"The Beach Bum" (March 22)
Director: Harmony Korine. Cast: Matthew McConaughey, Snoop Dogg, Martin Lawrence.
McConaughey stars as a stoner named Moondog. Snoop Dogg and Martin Lawrence play characters named Lingerie and Captain Wack. A masterpiece, sight unseen.
"John Wick: Chapter 3" (May 17)
Director: Chad Stahelski. Cast: Keanu Reeves, Laurence Fishburne, Ian McShane.
Clearly the "John Wick" trilogy will be going out in the grandest, ante-upping-ist way possible. Cast additions this time out include Anjelica Huston, Halle Berry and Jason Mantzoukas, playing a character named Tick Tock Man.
Director: James Gray. Cast: Brad Pitt, Tommy Lee Jones, Ruth Negga.
An astronaut travels to the edge of the solar system to find his father and save Earth.
"Godzilla: King of the Monsters" (May 31)
Director: Michael Dougherty. Cast: Millie Bobby Brown, Godzilla, Mothra, Rodan.
Godzilla faces off against a bunch of other monster gods, including the three-headed King Ghidorah.
"Ford v. Ferrari" (June 28)
Director: James Mangold. Cast: Christian Bale, Matt Damon, Caitriona Balfe.
Ford and Ferrari face off to win Le Mans in 1966.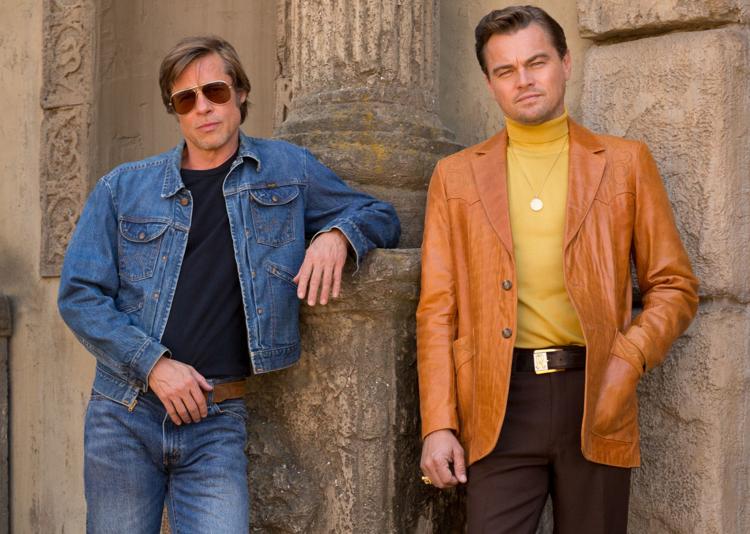 "Once Upon a Time in Hollywood" (July 26)
Director: Quentin Tarantino. Cast: Leonardo DiCaprio, Brad Pitt, Al Pacino, Kurt Russell and Margot Robbie as Sharon Tate.
A TV actor and his stunt double try to make a name for themselves in L.A. around the time of the Manson murders.
Director: Ari Aster. Cast: Florence Pugh, William Jackson Harper, Jack Reynor.
Things go wrong on a summer trip in Aster's follow-up to "Hereditary."
Director: Ang Lee. Cast: Will Smith, Mary Elizabeth Winstead, Clive Owen.
A hitman faces off against a younger clone of himself.
Director: Rian Johnson. Cast: Daniel Craig, Chris Evans, Jamie Lee Curtis, Michael Shannon, Toni Collette, Lakeith Stanfield, Don Johnson.
Johnson follows up "The Last Jedi" with a whodunit murder mystery featuring an all-star cast.
Director: Greta Gerwig. Cast: Saoirse Ronan, Florence Pugh, Meryl Streep, Timothée Chalamet.
Gerwig follows up "Lady Bird" with a star-studded "Little Women" remake.
"The Irishman" (2019 TBD)
Director: Martin Scorsese. Cast: Robert De Niro, Al Pacino, Joe Pesci.
Scorsese made a $175 million mob movie for Netflix.
"Dragged Across Concrete" (2019 TBD)
Director. S. Craig Zahler. Cast: Mel Gibson, Vince Vaughn, Don Johnson
The director of "Brawl in Cell Block 99" made a 140-minute movie about two dirty cops (one of them Mel Gibson) who go too deep into the criminal underworld. There's no other movie I'm more excited about this year.
Directors: the Safdie brothers. Cast: Adam Sandler, Lakeith Stanfield, Idina Menzel.
Hey, Adam Sandler's making a good movie — a heist thriller from the directors of "Good Time."
Director: Rob Zombie. Cast: Sheri Moon Zombie, Sid Haig, Bill Moseley.
Sequel to "The Devil's Rejects"(!)
"The Dead Don't Die" (2019 TBD)
Director: Jim Jarmusch. Cast: Adam Driver, Bill Murray, Tilda Swinton.
"The Lighthouse" (2019 TBD)
Director: Robert Eggers. Cast: Willem Dafoe, Robert Pattinson
"The Witch" director makes a black-and-white period-piece horror movie based around seafaring myths. 
Director: Claire Denis. Cast: Robert Pattinson, Juliette Binoche, André Benjamin.
Deep-space horror movie in which a group of criminals are sexually experimented on as their spaceship approaches a black hole.
"The Nightingale"(2019 TBD)
Director: Jennifer Kent. Cast: Sam Claflin, Aisling Franciosi, Damon Herriman.
Period thriller from the director of "The Babadook," in which an Irish convict seeks revenge across the Tasmanian wilderness. 
"Extremely Wicked, Shockingly Evil and Vile" (2019 TBD)
Director: Joe Berlinger. Cast: Zac Efron, Lily Collins, John Malkovich.
Starring Zac Efron as Ted Bundy.
Sign up for the Go newsletter
This complete guide of local music, movies, dining and entertainment will have you weekend ready.
* * *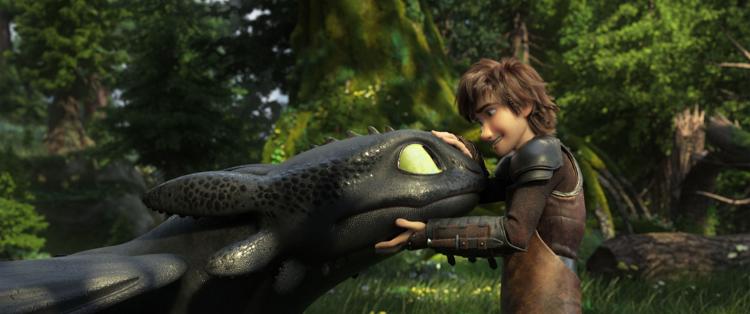 THE HITS
Director: M. Night Shyamalan. Cast: Samuel L. Jackson, Bruce Willis, James McAvoy.
The sequel to "Split" that is also the sequel to "Unbreakable."
"How to Train Your Dragon: The Hidden World" (Feb 22)
Director: Dean DeBlois. Cast: Jay Baruchel, Cate Blanchett, Kit Harington.
Toothless gets a girlfriend in the third entry of this continually wonderful series. 
"Men in Black: International" (June 14)
Director: F. Gary Gray. Cast: Tessa Thompson, Chris Hemsworth, Liam Neeson.
The "Straight Outta Compton" director reboots the "Men in Black" franchise with Valkyrie, Thor and Darkman.
"Hobbs and Shaw" (Aug. 2)
Director: David Leitch. Cast: Dwayne Johnson, Jason Statham, Idris Elba.
The two best characters of the "Fast and Furious" franchise get their own spin-off.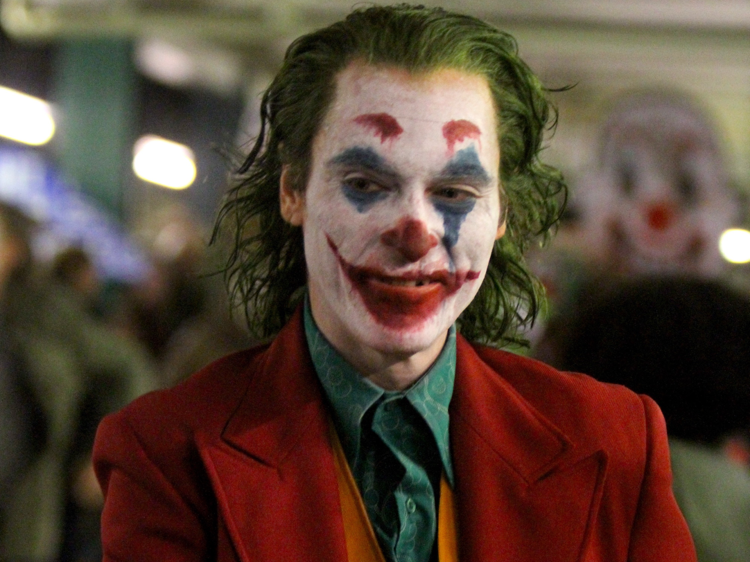 Director: Todd Phillips. Cast: Joaquin Phoenix, Zazie Beetz, Robert De Niro
The director of "The Hangover" movies makes a Joker origin story separate from the DC Universe proper because why the hell not?
Director: Ruben Fleischer. Cast: Jesse Eisenberg, Emma Stone, Woody Harrelson, Abigail Breslin. 
They're bringing back Stone and Harrelson; that's all that matters.
"Charlie's Angels" (Nov. 1)
Writer/director: Elizabeth Banks. Cast: Kristen Stewart, Naomi Scott, Ella Balinska. 
Yeah, it's another reboot. But Banks will make it hilarious.
* * *
INDIES
"The Standoff at Sparrow Creek" (Jan. 18)
Director: Henry Dunham. Cast: James Badge Dale, Brian Geraghty, Chris Mulkey.
A group of militia men try to figure out who shot up a police funeral in this locked-room thriller. (Note: I've seen this, and it's very good.)
"Velvet Buzzsaw" (Feb. 1 on Netflix)
Director: Dan Gilroy. Cast: Jake Gyllenhaal, Daveed Diggs, Toni Collette.
Supernatural horror thriller set in the art world. From the star and writer/director of "Nightcrawler."
"High Flying Bird" (Feb. 8 on Netflix)
Director: Steven Soderbergh. Cast: André Holland, Zazie Beetz, Zachary Quinto.
A sports agent pitches a basketball rookie a business proposal during a lockout. 
Director: Sebastián Lelio. Cast: Julianne Moore, John Turturro, Rita Wilson.
Moore plays a woman in her 50s who seeks love in the L.A. dance club scene.
Director: Laure de Clermont-Tonnerre. Cast: Matthias Schoenaerts, Connie Britton, Bruce Dern.
A violent prisoner takes part in a rehabilitation therapy program involving the training of wild mustangs.
Director: Alex Ross Perry. Cast: Elisabeth Moss, Cara Delevingne, Dan Stevens.
A self-destructive punk rocker struggles with sobriety.
"Under the Silver Lake" (April 19)
Director: David Robert Mitchell. Cast: Andrew Garfield, Riley Keough, Topher Grace.
An aimless dude goes looking for a missing girl and uncovers a bizarre conspiracy in this oddball L.A. noir.
Director: Olivier Assayas. Cast: Juliette Binoche, Guillaume Canet, Vincent Macaigne. 
An author and an editor struggle with the changing media landscape in this classy Assayas comedy. 
"A Beautiful Day in the Neighborhood" (Oct. 18)
Director: Marielle Heller. Cast: Tom Hanks, Matthew Rhys, Chris Cooper.
Starring Tom Hanks as Mr. Rogers.
"The Laundromat" (2019 TBD on Netflix)
Director: Steven Soderbergh. Cast: Meryl Streep, Gary Oldman and Antonio Banderas.
Another journo movie directed by a man named Steven and starring Meryl Streep, this one about the Panama Papers.
* * *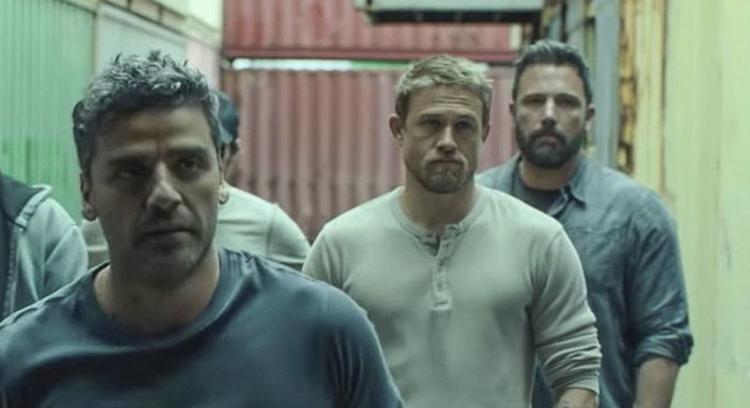 QUESTION MARKS
Director: Steven Knight. Cast: Matthew McConaughey, Anne Hathaway, Diane Lane.
Sweaty sex thriller on a boat. Looks kinda '90s.
"Captive State" (March 29)
Director: Rupert Wyatt. Cast: John Goodman, Vera Farmiga, Machine Gun Kelly.
What the world looks like 10 years after the invading aliens became an occupying force. 
"Chaos Walking" (March 1)
Director: Doug Liman. Cast: Daisy Ridley, Tom Holland, Cynthia Erivo.
Another YA dystopia adaptation, but this one's co-written by Charlie Kaufman. 
"Triple Frontier" (March 15 on Netflix)
Director: J.C. Chandor. Cast: Ben Affleck, Oscar Isaac, Charlie Hunnam.
Five military vets rob a South African drug lord, and it does NOT go well.
Director: Aaron Schneider. Cast: Tom Hanks, Elisabeth Shue, Stephen Graham. 
Hanks plays a Navy commander of 37 ships on the run from German U-Boats.
Director: David Yarovesky. Cast: Elizabeth Banks, David Denman.
Sci-fi horror movie wonders: But like what if Superman were evil?
Director: Tim Story. Cast: Jessie Usher, Samuel L. Jackson, Richard Roundtree. 
John Shaft III teams up with John Shaft II and John Shaft the original to revive a movie franchise.
Director: Joe Carnahan. Cast: Frank Grillo, Mel Gibson, Naomi Watts.
Sci-fi action movie from the director of "The Grey" in which a soldier gets caught in a never-ending time loop.
Untitled Danny Boyle/Richard Curtis movie (Sept. 13)
Director: Danny Boyle. Cast: Lily James, Kate McKinnon, Ed Sheeran.
A musician realizes she's the only person in the world who can remember The Beatles.
Director: Andrea Berloff. Cast: Tiffany Haddish, Melissa McCarthy, Elisabeth Moss.
The wives of gangsters take over the family rackets when their husbands are locked up.
* * *
BASED ON A BOOK
"Where'd You Go, Bernadette" (March 22)
Director: Richard Linklater. Cast: Cate Blanchett, Billy Crudup, Kristen Wiig. 
Linklater adapts the hilarious novel by Maria Semple, about a stressed-out mom who disappears. 
Directors: Kevin Kolsch, Dennis Widmyer. Cast: John Lithgow, Jason Clarke, Amy Seimetz.
Stephen King's scariest book gets another crack at adaptation. And this one actually looks good.
"The Woman in the Window" (Oct. 4)
Director: Joe Wright. Cast: Amy Adams, Julianne Moore, Gary Oldman.
An agoraphobic woman spies a crime outside her New York apartment in this modern riff on "Rear Window."
"The Goldfinch" (Oct. 11)
Director: John Crowley. Cast: Ansel Elgort, Nicole Kidman, Sarah Paulson. 
Donna Tartt's long masterpiece gets a feature-length adaptation. 
"Call of the Wild" (Dec. 25)
Director: Chris Sanders. Cast: Harrison Ford, Dan Stevens, Karen Gillan.
A live-action (though CGI-animated) adaptation of the Jack London book about a very good boy.
Movie reviews from Micah Mertes in 2018