If you really want to believe that the Groot you've seen since the tree-like character sacrificed himself in "Guardians of the Galaxy" is the same as the baby and teen Groot that has appeared since, a UNL professor and arborist has a theory for you.
In "Guardians," we saw Groot as an infant after the full-sized Groot sacrificed himself.
From a twig of his remains, it seems, Groot was replanted. That's based on a shot of a devastated Rocket Raccoon holding a bundle of his remains near the end of the film.
Because of this, he should be genetically identical, said Dr. Eric North, a professor in the University of Nebraska-Lincoln's School of Natural Resources.
Groot would be slightly different genetically if he grew from a seed, he said.
If he's genetically identical, the question remains: Does he have the same memories?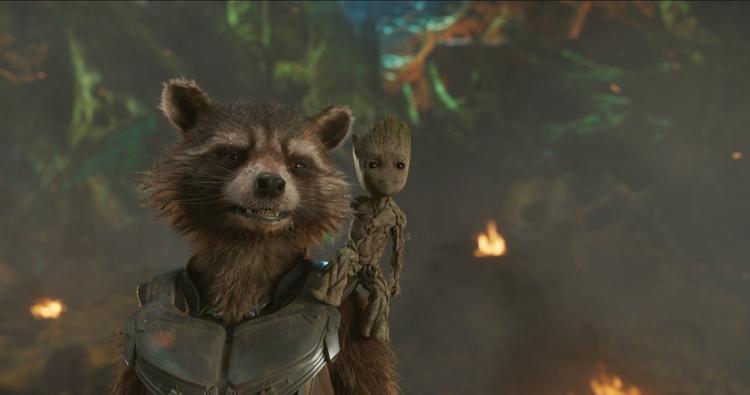 If Groot grew a new brain, no, North said.
But "it's hard to imagine where Groot's organs are, sometimes, the way he moves," North said.
"If the Groot species stores their memory in some sort of DNA-like structure, then any cutting would also have those memories," North said.
Frankly, though, the only thing that matters is what the "Guardians" director said. James Gunn has said — multiple times — that the first Groot is dead.
The internet is like Groundhog Day every time I point out first Groot died. Baby Groot has a different personality, a different body, no memories of adult Groot & adult Groot's sacrifice actually meant something. New round of news stories & collective gasping again & again. https://t.co/gvx7c0g2fF

— James Gunn (@JamesGunn) February 27, 2018
There are a few things about Groot that don't mesh with real tree science, North said.
"Groot doesn't seem to get any wider," North said. "Trees will continue to get wider."
It's also not clear where Groot gets his energy. He doesn't have many leaves for photosynthesis.
"I would speculate that he somehow absorbs radiation from space instead of solar radiation through leaves," North said.
But that doesn't take away from North's enjoyment of the movies.
"As a tree scientist and somebody that's building a new program in trees (at UNL) ... it's a lot of fun when there's a character like Groot that excites the imagination of other people that then maybe become interested in the real science of trees," North said.
North first weighed in on Groot in an article in SYFYWire on Groot's possible growth rate. He studies the growth rates of trees.
One of North's growth models indicated that Groot might stand just under 6 feet tall by now (assuming a year passed between "Infinity War" and Thursday's premier of "Endgame") — if he returns from Thanos' snap. (No spoilers here!)
It would take about 20 years for Groot to reach his original height of more than 12 feet, North said.