It's on you to save this country.
Street gangs and a paramilitary force are running amok in Washington, D.C., and only you can stop them. With guns. And smart tactics.
That's the basic idea in "Tom Clancy's The Division 2," the second installment in the action RPG series and the latest among dozens of games carrying the late spy/military/thriller novelist's name.
And once again, the game lives up to Clancy's reputation for intriguing, action-filled adventure.
You'll do so by working slowly and methodically through the iconic buildings and monuments of Washington.
"The Division" was a third-person action RPG where, in the aftermath of a smallpox epidemic that basically wiped out the country, you play a Division agent responsible for restoring order.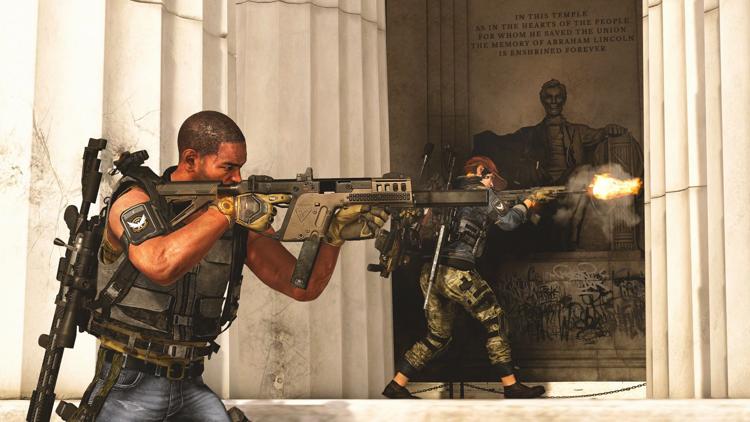 In this installment, the Division sends you to Washington, where things have gone bad. Way bad. The capital city is a wasteland full of abandoned vehicles and buildings and violent gangs that will shoot on sight.
Things kick off with an insertion into the heart of D.C. and an attack on the White House. You quickly discover that violent factions have taken control of the nation's capital, and civilians and resistance fighters are stuck in disparate pockets throughout the city.
It's up to you, a Division agent, to fight through the desolate cityscape, take control, unite the survivors and figure out what happened.
And so you proceed through the city sector by sector as you locate new safe houses, bases and people to help the cause.
There are major missions driving the game's story. There are side missions helping secure new buildings or rescue civilians. There are projects to gather supplies and build up settlements. There are control points that'll be helpful to take if you're going to win over a new sector. And then there are random world events that will pull you into a sudden conflict in the streets.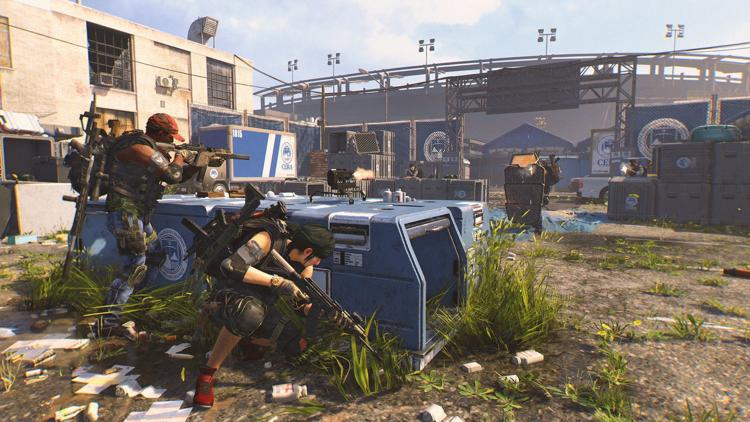 The Division's base of operations is the White House, and you'll find yourself constantly roaming the streets, running from one locale to another to complete your missions or back to the White House to level up and get new gear.
And you'll see this game is simply gorgeous.
The entirety of D.C. is laid out in full scale, and you can explore everything, including hallowed institutions such as the U.S. Capitol building and the Supreme Court building, as well as back alleys and apartments.
You'll find yourself in a gun battle on the steps of the Lincoln Memorial or raiding some other iconic landmark taken over by another rogue faction.
Amid it all, you'll find yourself caring about this game, too.
While the story isn't much more than a tale of you-against-the-bad-guys, the missions are largely to help people. Rescue someone's daughter. Help find a group of civilians cut off from everyone else. Help the resistance re-establish communications. Almost every mission starts with an impassioned plea from someone who needs your help, and you'll fight to get it done.
And those fights are fun, complicated and perfectly designed.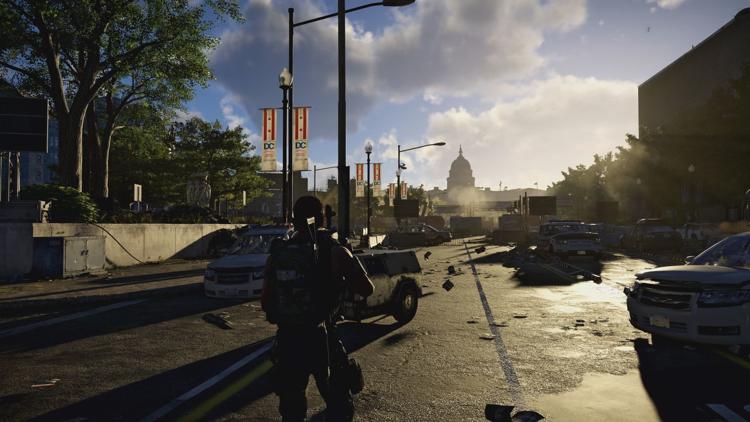 "The Division 2" is a third-person shooter, and it's all about tactics.
This isn't your usual shooter where a bunch of faceless enemies never stop firing upon you. Nope. These computer-controlled baddies will push you into a bad position, flank you when you don't expect it and push you when they know you're hurting.
You have to think if you want to survive. While it might work in a "Call of Duty" game, simply spraying bullets at your enemies is universally a bad idea in "The Division 2."
As you move through a building, you'll move from one cover position to another, keeping a bevy of enemies in mind as they try to outmaneuver you.
This makes some missions extremely difficult without a little assistance, and co-op in this game is a blast if you have a friend who wants to join. If you're playing alone, you can even "call for backup" — an alert to other online players inviting them to join you and finish a mission together.
If you like engaging with random online players, this is a great feature, but you will get absolutely inundated with requests to join random players. (I'd rather play alone or with someone I actually know, so I turned off the near-constant anonymous matchmaking requests.)
The game only gets better as it progresses, unlocking new weapons and skills and places to explore.