"Devil May Cry 5" is over the top.
Over-the-top action. Over-the-top demons. Over-the-top guns. Over-the-top acting. Over-the-top set pieces. Over-the-top fighting. Over-the-top.
The game's aesthetic is a 15-year-old boy's vision of what's cool: "How about some gooey, gross demons that you fight with massive guns. Or how about a sword with motorcycle gears? All the signs should be neon and all the women super-hot. Can some of the fights be in mid-air? Can the good guy have a demon hand? Can it explode?"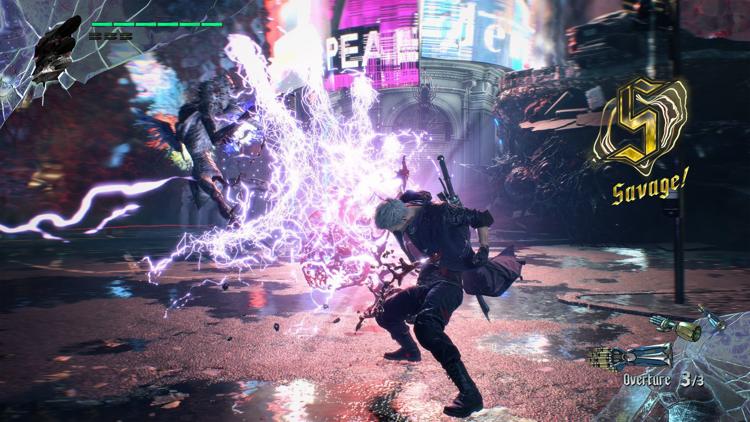 There is nothing subtle about this hack-and-slasher.
It's all a little insane — a heavy metal album cover come to life, injected with steroids and then set on fire. And while the insanity of it all can be fun if done right — see previous installments of the successful franchise — sometimes "Devil May Cry 5" doesn't know when to stop.
The "stylized" combat — a combo of massive swords that pop enemies into the air, blazing guns that shoot things near and far and an ever-evolving set of demonic arms that shoot, pull, electrocute and explode — is hilariously complicated. By the time you think you've got it down, another set of combos and demon arms is thrust upon you.
And once you master that character, an entirely different one with a completely new fighting style is tossed your way.
The visuals are madcap, throwing insect demons, slithering demonic growths and grim reaper enemies at you every turn while cutscenes are jammed into every possible segment of the game. The music is heavy metal on speed, lending every moment an amped-up vibe.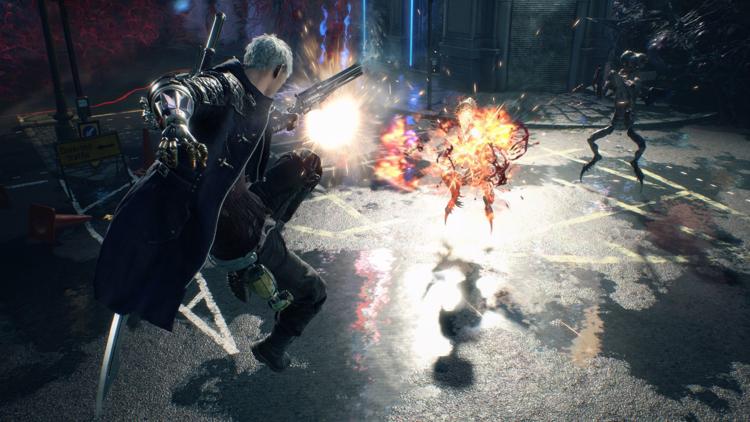 And then there's the story, which is, to put it lightly, quite complicated. If you're not a devotee of the franchise, you better set aside some time to take a deep dive into Wikipedia or at the very least watch Capcom's all-too-short video explaining the story.
But the long and short of it: Dante is a half-demon who has become a famed demon hunter. Nero is another demon hunter who has a demonic appendage and just so happens to be Dante's nephew.
Then there's a new hunter, V, whose origin is a mystery. Think of V as the emo demon hunter, walking with a cane, training a talking demonic bird and quoting poetry and philosophy.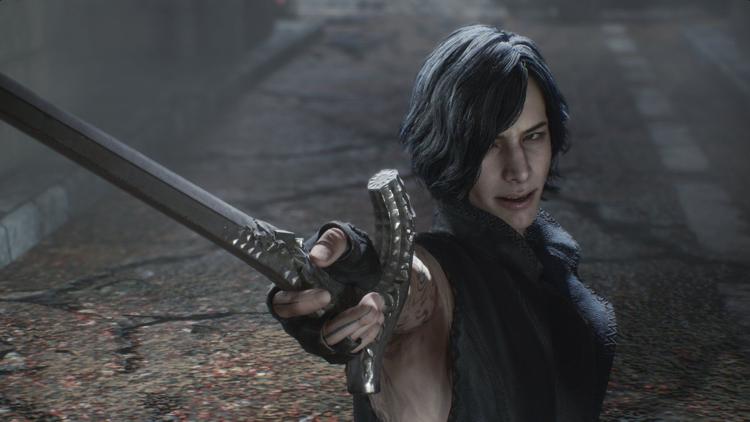 We catch up with them as they fight yet another set of demon kings set on taking over the world (or destroying it, or maybe both), and the plot is quickly laid out through a confusing mishmash of playable scenes from both the story's current events and flashbacks.
The game is mostly fun, especially if you're into something that's so intent on filling itself with killer moments that it borders on buffoonery.
It's often a little too much.
This is how "Devil May Cry" has always been, but No. 5 doesn't know where to stop. The usual frenetic-but-flowing pace is too often interrupted by yet another cutscene.
The cutscenes, I might add, are quite pretty, but there's simply too many of them. Coupled with load times that are just a tad too long, it can make for a feeling of constant stop-and-go.
The combat is fun, but nonstop weapon changes and upgrades (which you have to buy through a Byzantine upgrade system) slow things down, too. The controls are not-at-all intuitive, making combat occasionally difficult. (Bosses, especially, can be tough when there's not always a clear way to defeat them.)
Worst of all is Nico, a female character there to assist Nero in his mission by, uh, driving him in her van and building him new weapons. She is inexplicably Southern. She has tattoos. She can fix anything. She barely wears any clothes.
She also feels wildly out of place in the neon gothic tale, her screaming van popping up at nonsensical times and her terrible Southern accent making every scene in which she appears laughable.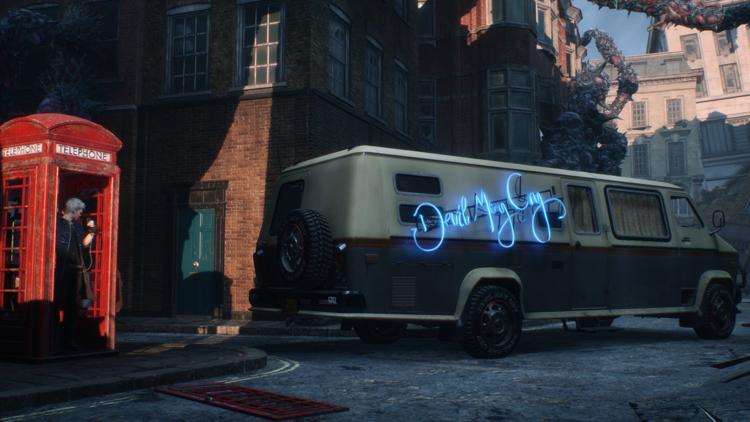 But you have to credit developers for really leaning into it.
"Devil May Cry 5" is nothing if not ambitious, even if that ambition leads to complete and total insanity.
Give yourself over to this game's madcap nature — throwing motorcycles in the faces of demons while you leap over buildings and slash enemies all set to blistering heavy metal — and it gets better.
Eventually, it can even become fun.