An Omahan is putting his law career on hold to join an elite upstart esports league for the "Magic: The Gathering" card game.
John Rolf is one of 32 players picked for the worldwide Magic Pro League, which aims to catapult the popular tabletop card game into the lucrative esports limelight.
The 29-year-old will earn a $75,000 annual salary, plus whatever he wins in tournaments and receives from outside sponsorships. During the last pro season, his earnings totaled about $50,000, including appearance fees.
Magic is a card game with an estimated 20 million players around the world. Players build their own decks from a collection of cards that allow them to use spells, creatures and other means to attack one another in one-on-one matches with the goal of depleting the life points of one's opponent from 20 to zero.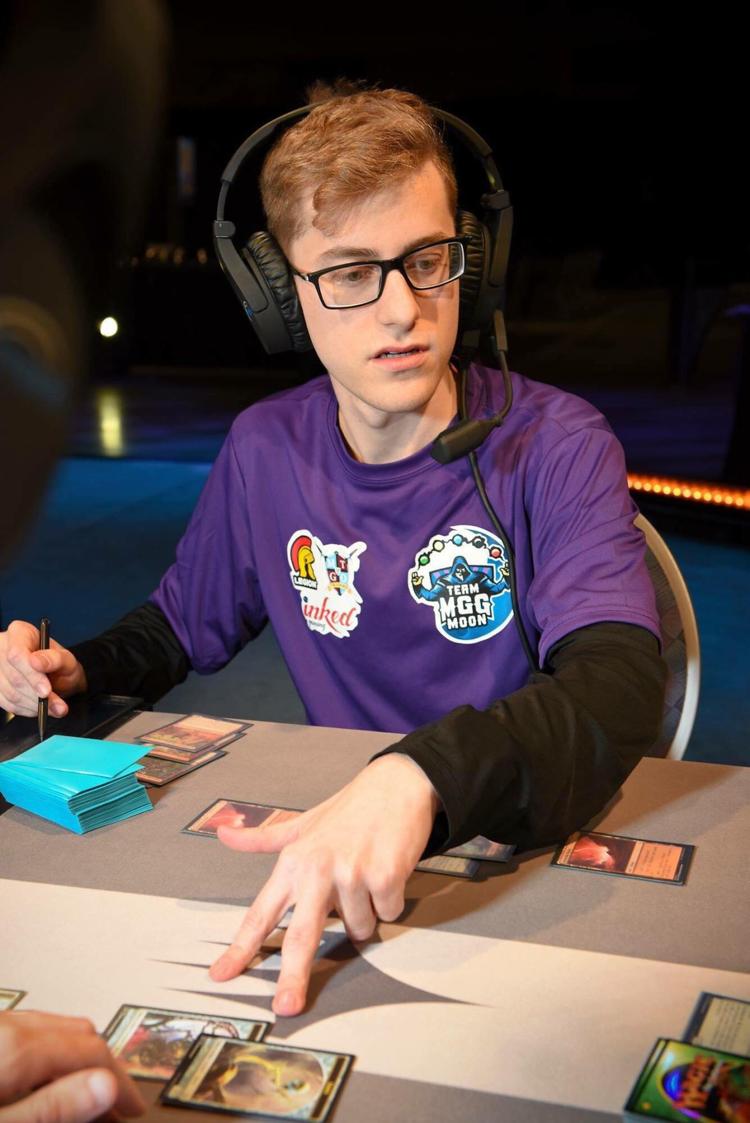 Esports — competitive gaming among professional players — was a $900 million industry in 2018 that projects to nearly double in value by 2021. Despite its popularity on tabletops, Magic has yet to cement itself as an esports mainstay. But the new league and a new free-to-play PC game called "Magic: The Gathering Arena" by the game's creators hope to do just that.
Rolf likens Magic's coming-of-age moment to the World Series of Poker, which brought the card game to new heights when ESPN began covering tournaments on TV.
"The fact that ESPN is covering (esports), it kind of shows you the shift in thinking," Rolf said. "It's becoming cool."
Rolf never planned to become a professional Magic player. He played in a few high-level tournaments while in college in Illinois but made classwork a priority.
After he graduated cum laude from the University of Illinois College of Law in 2017, he decided he would make one big push before giving up Magic.
"We kept asking, 'What about law, what about law?' " said his mother, Karen.
Beginning when he was in elementary school, Rolf's parents traveled with him to chess competitions around the country. Chess, Karen said, is a game she understands. But Magic is different.
"I don't know what's going on," she said.
Even if the game's rules aren't clear to her, it was easy for her to see that her son was a rising star.
Rolf was a semifinalist at a 2017 competition in Albuquerque, New Mexico, called Pro Tour Ixalan. He won $15,000 that weekend and later garnered an invite to the 2018 World Championships, where he finished 11th.
For years, Rolf developed his game by playing at Legend Comics & Coffee and Krypton Comics in Omaha. In the 2017-18 pro season, he shot up the leaderboard from a relatively unknown player to the No. 7-ranked player in the world. He got sponsorship deals, paid flights and appearance fees as he traveled to events around the world.
But even then, he was planning to step back from Magic and pursue law.
"I was living tournament to tournament" off winnings and appearance fees, he said. "I wasn't sure I was even going to continue to play after the incredible last year because of the lack of stability."
Then he got the call from Wizards of the Coast, makers of the game, saying they were starting a new league. He was invited to take part, and they would pay him the $75,000 salary.
"It's a game I've played my whole life and I love," he said. "I couldn't say no to the opportunity of turning my hobby into a career."
As part of the deal, Rolf will produce a livestream of himself playing the PC game several hours a week on Twitch, a video game video streaming service, on his account @jrolfMTG.
Rolf's first tournament this year will be in Boston, where the 32 league members and other challengers will compete on PCs for a $1 million prize pool, part of $10 million the game's makers are pumping into its esports program.
If the league is a success, Rolf could become a star player in one of the most popular fantasy esports. But if Rolf performs poorly in the league, he can be removed in favor of stronger competition. His contract isn't guaranteed for future years.
Regardless of how things shake out, Rolf has a critical card up his sleeve: "I always have my law degree to fall back on."