When I first met Don Winslow in 2010, he was already 20 years and 13 books into his writing career, and fresh off the success of his breakthrough novel, "Savages," later to be adapted into an Oliver Stone film.
Since then, the University of Nebraska-Lincoln grad and Rhode Island native — who is visiting Omaha on Thursday — has become one of the most acclaimed names in crime fiction.
Since then, he's written "Satori," a prequel to Trevanian's classic assassin thriller "Shibumi."
He's written "The Force," the best-selling New York cop saga that Stephen King called a "mesmerizing triumph. Think 'The Godfather' only with cops."
And he's written his magnum opus, a drug war trilogy that started with "The Power of the Dog," continued with "The Cartel" (which James Ellroy called the 'War and Peace' of dopewar books") and wrapped up last month with the provocatively titled "The Border." The just-released book, a 736-page epic, brings the drug war home, moving from the deserts of Mexico to the corridors of U.S. power — Wall Street, Washington, D.C.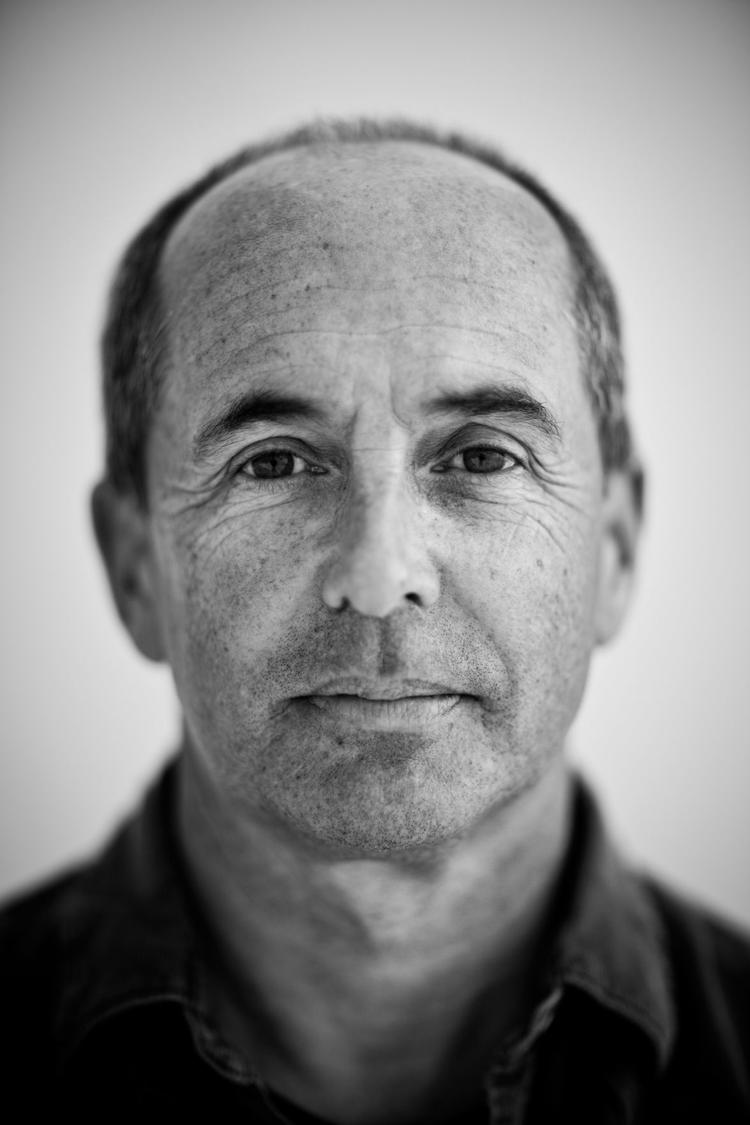 "The Border" covers the narcos, the cops, the addicts, the politicians and money-launderers and the families fleeing the violence of their home countries. It's all connected, and Winslow is just the writer to show us how.
Winslow, 65, has a cinematic style that lends itself to adaptation.
Leonardo DiCaprio was at one point attached to starring in a "Satori" movie. "The Force" is getting made into a film directed by James Mangold ("Logan"), produced by Ridley Scott and adapted by David Mamet. And, it was just announced, FX is developing Winslow's drug war trilogy into a TV series. On top of everything, Winslow is working on a mob movie with Michael Mann.
But before all that, Winslow was a UNL student, majoring in university studies with an emphasis on Africa, going on to get his master's in military history. (Winslow retains his UNL connection, serving on the history department's alumni advisory council.)
He and his wife of more than 30 years, Jean — an Oakland, Nebraska, native whom Winslow met at a Lincoln bus stop —now live on an old ranch in Southern California, which "is nice," Winslow said, "when it's not on fire."
I spoke with Winslow about his new book, upcoming TV series and why he felt compelled to finish his drug war trilogy, even when he really didn't want to.
Note: The interview was edited for length and clarity.
* * *
Omaha World-Herald: I don't know if you remember. It's been almost 10 years, but we met at The Mill in Lincoln when I was at the Journal Star.
Don Winslow: I kind of remember that. Yeah, the Mill. It's been a while. It's been "a minute," as the kids say.
OWH: Do you get to make it back to Nebraska very often?
Winslow: I get there about every year. This is the first time that I've been invited to anything (laughs). My wife has family there, and I have friends there. We get back usually every October. We drive cross-country every year and usually stop in Lincoln for a few days on the drive back.
Sign up for the Go newsletter
This complete guide of local music, movies, dining and entertainment will have you weekend ready.
OWH: You and your wife met at UNL?
Winslow: Well, sort of. I returned from New York to go to graduate school (at UNL) and she had come back to finish her degree. We actually met at a bus stop on Sheridan Boulevard.
OWH: That's a very Lincoln story. Winslow: (laughs) Isn't it? It gets more Lincoln. She stopped off that night to see her sister. I happened to be over there to say hi, and it was this woman I met at the bus stop. It's a very Lincoln story. It turns out this woman I had this sort of wordless flirtation with is the sister-in-law of my old friend Scott. Classic Nebraska.
OWH: So you're still connected. Nebraska is a hard state to shake. Winslow: Yeah, that you don't want to shake, also. I showed up there at UNL when I was 17 years old, and it's been a big part of my life and still is.
OWH: Well, I guess we could jump into your new book. Winslow: Yes, we have to. (laughs)
OWH: You're contractually obliged to. When we last spoke, I believe it was shortly after the release of "Savages," which had just become a big book and got a movie adaptation. So since then, there's been "The Force" and "The Cartel" and now "The Border." How have the last 10 years been? Winslow: Busy. Good.
OWH: Did you always plan "The Power of the Dog" as a trilogy? Winslow: No, actually. Actually, quite the opposite. I never planned it as a trilogy. I never thought that I would write a second book. "Dog," as I call it, was a standalone. After I finished it, in fact, I swore I would never go back to this topic. But I was wrong. Then I made the same kind of promise after "The Cartel," and once again … wrong. But this time I mean it. I think that a trilogy is a natural way to wrap it up, and I don't think I have anything more to say about it.
OWH: Why do you think this world and these characters kept defying your wishes? Why did you, despite not wanting to continue, why did you feel compelled to continue? Winslow: I think compelled is exactly the word. I think I saw events that were happening down in Mexico and up here, the drug situation. This might sound egotistical, but I thought I could help explain it, albeit through fiction. And I felt that I should. I felt like I was sitting on the sidelines when I probably shouldn't have been. So I went back and wrote these books. I think this one, the third one, takes place more in the United States than it does in Mexico. Because I really felt that we should bring the drug war home in this book, talk about things like the opioid crisis and immigration.
OWH: I read "The Cartel" first and then went back to "The Power of the Dog." I imagine a lot of people read them that way. Winslow: A lot of people did that, yeah.
OWH: Nice that a sequel retroactively helps the sales of an earlier book. Winslow: "Dog" was a big hit overseas but not here until "The Cartel" came out, and it became a best-seller. Life's funny.
OWH: I apologize, I haven't yet read "The Border."
Winslow: Well, neither have I. So don't apologize. Don't tell me how it ends when you do read it.
OWH: I won't. To what extent have recent political events and the shake-ups in the administration, to what degree has that affected the story and how much does your new book overlap with what's actually happening politically? Winslow: Well, significantly. The book starts during the Obama administration, and I started writing it during the Obama administration. But because the main character is in DEA and in fact is the head of the DEA by the time you get to this book, I have to take into account the current political situation because it directly affects what my guys are doing.
OWH: So Donald Trump getting elected is in the background and context of this story? Winslow: Absolutely, but in a fictional way. I use a fictional name for the President and all of that. But it's pretty related. I write about our times so it would be silly and counterproductive for me to pretend that the President was, you know, a Martin Van Buren or an FDR or a Harrison Ford. It takes into account the controversy over the border, obviously, and the wall. All of that.
OWH: Was calling the book "The Border" your idea? Winslow: It was. Obviously, if you're writing about the drug wars and the Mexican cartels, the border is a huge part of that. The border is really their profit center, the ability to bring these drugs across that line is what makes them their money. But I also wanted to write about sort of internal borders. Borders of ethics and morality, all of that good stuff. And look, I'm a crime fiction writer. That's what I do. One of the central questions of a lot of crime fiction is, do we cross the borders? And if we cross them, can we cross back? That's the central question in this book for a lot of characters. That's what I'm looking at.
OWH: I saw that FX had optioned the "Power of the Dog" trilogy for a series. Can you say much about this or are you sworn to secrecy? Winslow: No, the gag has been taken from my mouth. (laughs) It's out in public now.
OWH: Congratulations. Winslow: Thank you. I'm really excited about it. FX is a great network. I think it will give us time to really explore the characters, to explore some of these issues in depth as opposed to a feature film. Where you're always just cutting, cutting, cutting. I think we can be expansive in this. And it gives you the scope to do really big things, but it also gives you the scope to do really small things. That's the beauty of the television series.
OWH: Yeah, it needs room. There are some good movies about the drug war, but the level of complexity and number of characters, I agree, only a TV series makes sense. Winslow: I think it's going to be a quality thing. And FX does quality stuff. They're giving us a lot of freedom to do what we want.
OWH: "The Force" has been optioned as well. Winslow: Yeah, "The Force" is being directed by James Mangold. He's terrific and a really nice guy. And David Mamet, the famous playwright, did the first draft of the screenplay. Scott Frank, who's an A-list screenwriter, is doing a polish, as they call it. I think that's headed toward production sometime soon.
OWH: Now that you've completed your trilogy that you continually tried to not write, do you feel compelled to do some standalones, to launch another series? What are you feeling like? Winslow: Right now, I've been working on something else. I'm not ready to come out publicly with what it is yet. I'm on tour right now, which gives me a month away from it. I'll go back and look at it and see if it's any good or whether it just stinks. I'll still stay in the crime field. That's what I do. But I want to move on in terms of both substance and style.
OWH: I recall when we last spoke, you said that "Power of the Dog" was a tough book and "Savages" was a little bit of a throat-clearer. Winslow: That's right. You need to come up for air sometimes. (The drug war) is a tough subject. I'm writing about heroin addicts and cartel violence and children coming up from Guatemala and that kind of stuff. And that's heavy. I think it's good from time to time to do something different.
OWH: I have a copy of "The Border" sitting right here on my desk that HarperCollins sent me and I'm looking forward to … Winslow: Uh-oh, is it crushing your desk? Is it sagging under the weight of that fat book?
OWH: Oh yeah, the wood is bowing here. Winslow: (laughs) You can bill HarperCollins for a new desk.