Omaha Westside High student Hannah-Kate Kinney went all out on a Facebook video designed to win her a trip to New York City.
She is among 10 finalists from across the country competing for two spots as a student reporter for the Broadway League's National High School Musical Awards, to be held in late June. The kids will report on social media about the awards, known as the Jimmys, and urge people to tune in to a livestream of the ceremony.
Kinney's video is bubbly, boisterous and cute.
"I'm from the NYC of the Midwest," she says at the beginning, and goes on to explain how her theater background (she had a lead role in a SNAP Productions show, among other things) would give her a reporting edge.
She used a tweet from Lin-Manuel Miranda to highlight her hyphenated name. She shot footage of her many "followers": a long line of grade-schoolers. She illustrated, with speed talk, how she could deliver a lot of information in a short time.
She even recorded testimonials from two widely known Omaha women, KETV General Manager Ariel Roblin and former Omaha Community Playhouse associate director Susie Baer Collins.
"Your passion for journalism is all about telling the story, and not about you," Roblin told her in an interview.
The winners will be chosen based on their Facebook traffic and other criteria. As of Saturday, Kinney's dad, Jon, said the family doesn't yet know the results.
Kinney's video had about 25,000 views when voting ended. 
 If she wins, she will travel to New York on June 23 for two days of following contestants and telling their stories on Facebook, Twitter and other platforms. The prize includes round-trip airfare, two nights in a hotel and seats at the ceremony for Hannah-Kate and a chaperone.
"She's in the smallest market of any of the finalists," said her mom, Jane Kinney. Some of the others were from locations such as Orlando; Long Island; Chicago; and Charlotte, North Carolina.
The Omaha Performing Arts version of the national awards ceremony, the Nebraska High School Theater Academy Showcase, will be at 7:30 p.m. Friday at the Orpheum Theater. Students from schools across Nebraska will be honored for outstanding performance and technical achievements in theater at the event.
Representatives from the more than 80 winning schools will perform and will get a chance to work with OPA artist-in-residence Ray Mercer, who's currently in "The Lion King" on Broadway and is the resident choreographer of the Ailey/Fordham Institute on opening and closing numbers.
Omaha native Q. Smith, a performer in "Come From Away" on Broadway, will be the host of the ceremony and perform with students.
One lead actor and actress from the showcase will be selected that night to represent Nebraska at the Jimmy Awards.
Watch Omaha.com and The World-Herald at a later date for a list of all the winners. Tickets for the event are $10 and are available at ticketomaha.com or 402-345-0606.
Sign up for the Go newsletter
This complete guide of local music, movies, dining and entertainment will have you weekend ready.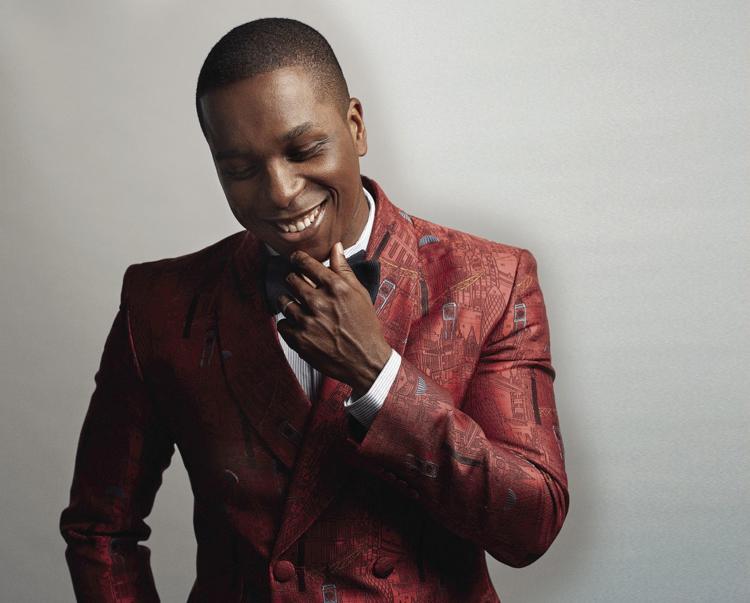 Leslie Odom Jr. might soothe your 'Hamilton' fever
The long-awaited musical "Hamilton" will be here before you know it, unless you're one of those people who has been counting the days until Sept. 10.
You know who you are. (For one thing, you're the folks who, like Hannah-Kate, know Lin-Manuel is hyphenated.)
Leslie Odom Jr., the show's original Aaron Burr, will be here next weekend, and maybe that can tide you over. Odom will perform two shows with the Omaha Symphony on Saturday and June 9 to close out the orchestra's season.
And yes, the concerts will include selections from the Miranda miracle. Even more consolation if anticipation is getting the best of you.
He's not just a one-note guy, however. He'll also sing selections from his self-titled 2016 jazz album.
Tickets are still available for both shows, though I can't imagine that will last forever. They range from $19 to $89 and are available at omahasymphony.org or 402-345-0606.
An earlier version of this column incorrectly stated that Hannah-Kate Kinney had already won a trip to New York. The Jimmy awards have not yet announced the winners. 
Photos: 20 neon signs from Omaha's past and present
Neon's soft glow has a vibrant history in Omaha. Here's a look at some of the city's most iconic signage, along with some lesser-known neon.
By Micah Mertes / World-Herald staff writer