Shortly after the preview night performance of "Ragtime" started at the Omaha Community Playhouse, my husband turned to me and whispered a phrase that's especially popular in his native Louisiana:
"Plus ça change, plus c'est la même chose," he said, roughly translated as "the more things change, the more they stay the same."
It seemed strangely appropriate to me, and not just because — in 2019 — we're continuing to wrestle with the social issues explored in the 1996 musical that's set at the turn of the 20th century.
Just two nights earlier, I had been at another show — set in a wildly different time and place — that also addressed those issues. As I started to write this review, it occurred to me that I could have waited and written a dual review about "Ragtime," which just began its run Friday, and "Miss Saigon," which closes at the Orpheum Theater on Sunday.
That would have shortchanged each show, but the similarities were somewhat striking. I found it interesting that two musicals focusing on immigration, the American Dream and racial and socioeconomic divides would be in the same Midwestern city at the same time.
Maybe that's because we're still trying to get those things right.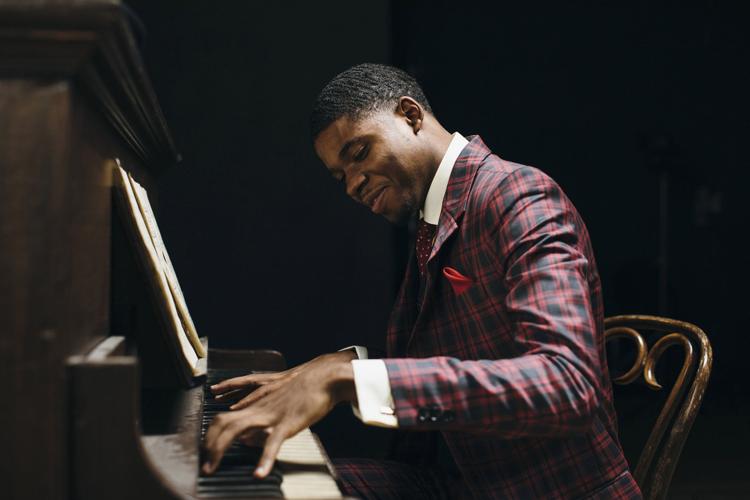 "Ragtime," by Terrence McNally, Stephen Flaherty and Lynn Ahrens, is an early 1900s slice of life that cleverly intersects three distinct groups in New York City: wealthy suburbanites, African Americans and immigrants, mostly from eastern Europe. In an interesting and effective storytelling device, noted personalities from the times (Booker T. Washington, radical activist Emma Goldman, Adm. Robert Peary, Harry Houdini and others) propel the plot.
Under the direction of Kimberly Faith Hickman, the Playhouse production is lavish and large, with gorgeous (and plentiful) sets by Jim Othuse and wonderful costumes — especially the period dresses and oversized hats on the ladies. Designer Lindsay Pape must have had a blast with this one.
There's a lot going on in this musical. The story's catalyst is Coalhouse Walker Jr. (J. Isaiah Smith), who plays ragtime piano in Harlem. He's been a player of another sort, but has regrets and wants to reconnect with Sarah (Dara Hogan), the woman he loves.
She, meanwhile, has abandoned a newborn son on the property of the suburbanites, and the boy is discovered by Mother (Jodi Vaccaro) and her son (Dominic Torres). Father (Paul Tranisi) has sailed off to the North Pole with Peary and has no idea what's transpiring at his house as Mother agrees to take responsibility for Sarah and the infant.
Coalhouse and Sarah eventually reunite, but after some white thugs torment him (in a scene that's so well-framed and performed that it's difficult and infuriating to watch), things spiral out of control.
In a subplot, the production does an excellent job portraying how elusive the American Dream is for the immigrants with the story of Latvian Jew Tateh (Mike Palmreuter) and his little daughter (Pieper Roeder). He tries a couple of locations and avocations, living in desperate poverty and watching his daughter fall ill, before he uses talent, grit and determination to succeed.
It offers a portrait of immigration that contradicts some of the narratives today.
Hickman assembled the big, wonderful cast that's necessary to make this sweeping show a success. The vocal work is top-notch, with shout-outs to Smith, Hogan, Tranisi and Vaccaro, as well as Megan Kelly, who plays performer Evelyn Nesbit, and Smith's brother, Jordan, as Washington.
Sign up for the Go newsletter
This complete guide of local music, movies, dining and entertainment will have you weekend ready.
J. Isaiah Smith also flexes his acting muscles in the role of Colehouse, as the character's righteous anger transcends his ability to reason.
Ensemble numbers are a highlight, especially dances choreographed by Michelle Garrity. A funny baseball scene ("What a Game") and the "Gettin' Ready Rag" at a Harlem nightclub were my favorites. The orchestra, led by Jim Boggess, was wonderful, with several instruments that aren't normally included, including an oboe, a French horn and a banjo, an essential for ragtime music.
At times, I thought the show lacked energy and dragged a little, which isn't necessarily surprising for a preview night. The cast spends the week before in long rehearsals with a focus on the official premiere. Better to get any lethargy out of the way before then.
It's been my experience in this job that the Playhouse always saves its season-best for last. That's true again this year, though most season finales ("Singin' in the Rain," "The Producers") have been way more frothy than this one, which has some dark moments.
That's OK. Part of mounting a season is picking the right shows for the right time, either by design or by providence.
Even though the Playhouse has already done the musical once (in 2006), it's the right time to revisit "Ragtime."
Photos: Our best shots of 2019 (so far)
Take a spin through the best of our staff photos from 2019. The gallery will be updated throughout our journey through the next year.