So much has come and gone. So much has changed.
Streaming became not just a thing, but the thing, dominating every industry that would allow it. There was never going to be another "Star Wars" movie, and now we've seen five of them in this decade. "Game of Thrones" became a thing, and it's already over. Comic book movies are now the biggest things in cinema. Taylor Swift switched from country to pop and somehow got even more famous.
So we put our heads together to remember not necessarily the best, but the most iconic and memorable things that happened in pop culture in the 2010s.
Kick back and reminisce with us, will you?
The decade started with Lady Gaga winning Grammys. Then it saw her become the biggest pop star around. She took something of a dive with the goofy effort "Artpop," but then she re-emerged as both an acclaimed actress and singer in "A Star Is Born," for which she took home Grammys and an Oscar. 
"Shake It Off," Taylor Swift
There were some good songs that came out this decade — "Rolling in the Deep," "Happy," "Uptown Funk" and "Somebody That I used to Know." (Remember that?) And there were some big songs — "Despacito" and "Old Town Road" shattered records. But none were quite as simultaneously good and huge (or just as dang catchy) as Swift's marked turn toward pop. I can hear it in my head now. 
"Call Me Maybe," Carly Rae Jepsen
The song is a simple concept: "Hey, I like you. Call me sometime." But the sing-song refrain sinks its hooks into you and won't let go. It's such a catchy song that the numerous covers — Jimmy Fallon & The Roots, Ben Howard, Katy Perry, Justin Bieber — were awesome without a whole lot of effort.
Kendrick Lamar, "To Pimp a Butterfly"
On his third album, Lamar elevated hip-hop, incorporating jazz and soul while expanding its scope to talk about racial inequality, depression and discrimination. It's not that it isn't a slamming record that you can blast and bob your head to. It's still that, and it says something important, too.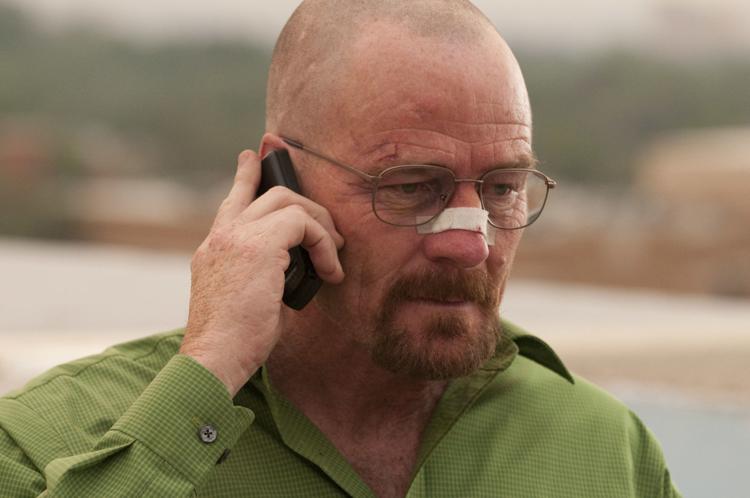 OK, this is a bit of a cheat, since the series actually began in 2008, but its best episodes came in its final seasons as it closed with one of the most satisfying finales in TV history. And Bryan Cranston's turn as Walter White — a high school chemistry teacher, who after a terminal cancer diagnosis, starts cooking meth to provide for his family before he dies — is maybe the decade's best performance. (Plus, newly converted fans' efforts to catch up before the series' final half-season in 2013 helped make binge-watching socially acceptable.)
Sign up for World-Herald news alerts
Be the first to know when news happens. Get the latest breaking headlines sent straight to your inbox.
After six seasons of television that broke the Internet multiple times (The Red Wedding! Prince Oberyn's face! People coming back from the dead!), "Thrones" stumbled a bit in its seventh season. But instead of righting the ship in its eighth and final season, the show went off the rails. Epic battles were waged in the dark. Characters stopped acting rationally. Dragons vacillated between being the strongest creatures in Westeros and so weak they could be killed by one stupid pirate with a big crossbow. And someone no one wanted to be king ended up being king.
FX's series about a pair of Russian spies posing as an American married couple never really caught on with viewers, even after it became culturally relevant following news of Russia meddling in the 2016 election. But those who tuned in saw one of the best slow-burn dramas of the decade — not to mention some absolutely amazing spy disguises. (Seriously, Google "The Americans wigs" sometime and just take it all in.)
"The Great British Baking Show"
This import from across the pond stands out from American cooking competitions by ... well, it's hard to place, exactly. There's the genuine camaraderie that builds among contestants between episodes. There's the quotable British-isms (soggy bottoms!). And there's an underlying sweetness to everything (and not just from the figgy puddings) that makes this show the perfect comfort food.
Yes, more "Breaking Bad" content! After neatly wrapping up Walter White's story in its finale, there really wasn't a need for a spinoff from the series. But "Better Call Saul" takes two characters who often got pushed out of the way on "Breaking Bad" — sleazy lawyer Saul Goodman and ultimate fixer Mike Ehrmantraut — and gives them fascinating backstories. Plus, it partially takes place in Omaha.
Biggest pop culture change
Remember when Netflix sent out DVDs? Sounds like a joke now, but that's how it was until 2010 when the company launched its online streaming service. And then there was Hulu and HBO Go and Spotify and Apple Music and ... wait, is anyone using physical media any more or are we all just beaming it from the cloud to our devices? It now seems weird 
Look, we live in the social media age now. And the David Fincher-directed and Aaron Sorkin-penned film explains how we got there, with a whole lot of great dialogue and a drama filled with back-stabbing and nefariousness. But Facebook connects us all the time. So that's cool. Right? Right? 
Marvel Cinematic Universe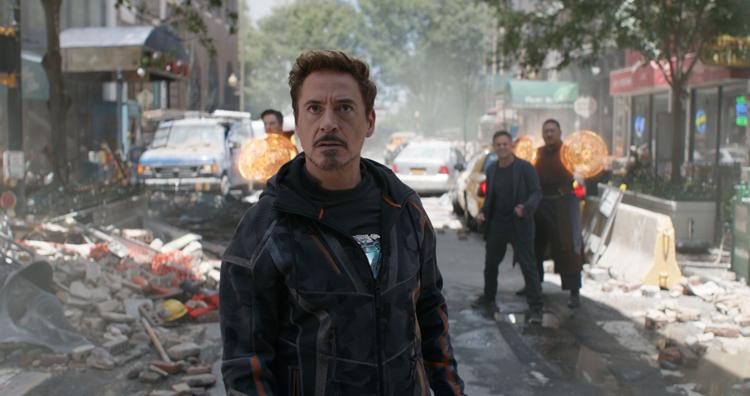 By the end of 2010, we had only seen a couple "Iron Man" movies and a Hulk film. The Avengers had been referenced, but we didn't know much more than that. Fast forward to now, and there are 23 films, 11 television series and billions upon billions of dollars made. Of the top 10 grossing films of all time worldwide, four are MCU movies (the four Avengers flicks) and the top earner ever is "Avengers: Endgame." (It pulled in nearly $2.8 billion. That's billion. With a b.) And there are six films on the way. It's only gonna get bigger. 
There are some hits. "Wonder Woman" was cool. "Shazam" is a lot of fun. But "Batman v. Superman: Dawn of Justice" is a mess. "Justice League" and "Suicide Squad" had fun moments but were as loony tunes as they were coherent. But they're still making movies, so I guess we get to see more of them in the next decade. Maybe they can right the ship. 
Best use of the fourth wall
Deadpool, "Deadpool" and "Deadpool 2"
Nobody talks to the camera — or says foul things or blows stuff up or ... man, we could go on — like Deadpool. 
When did she jump from being a model (and Kim Kardashian's little sister, somewhere in the background of "Keeping Up With the Kardashians") to being the biggest thing around? It's hard to say. Since she was 14, she's made clothing brands, cosmetics and a mobile app that has earned a stupid amount of money. She eventually got her own TV series. She's hugely influential in fashion, she's one of the most followed people on social media and she's a billionaire, the youngest in the world. 
When the New York Times is taking notice that the nerdy thing from the '80s is super cool again, you know it's a big deal. 
"The Legend of Zelda: Breath of the Wild"
"Zelda" has been around a long time — the first game in the series came out in 1986, and there have been nearly 20 since. "Breath of the Wild," released in 2017, reinvented the franchise. Instead of a linear progression through a series of dungeons, "Breath of the Wild" dumps the series' protagonist, Link, in an open world and gives him one objective: defeat Ganon. And that open world is packed with countless side quests, NPCs and monsters. It's a game that, even if you're a jaded thirty-something, recaptures that sense of wonder you felt playing video games as a kid.
Iron Man, all the Marvel movies
"I am Iron Man." Tony Stark was something of a B-list Marvel Comics character until Robert Downey Jr. injected some life into the character in 2008. By the time the Marvel Cinematic Universe got off the ground this decade, Iron man was the focal point, anchoring his own films, every Avengers entry and even movies with other heroes ostensibly starring other heroes. And when his storyline came to a close, we may have shed a tear. Maybe a lot of them. 
Furiosa, "Mad Max: Fury Road"
"Mad Max: Fury Road" may have been named after the one guy, but it was Furiosa's film. She's the one who rebels. She's the one who fights off the Warboys. She's the one who recruits Max. She's the one who is ultimately victorious. All hail Furiosa!
When Chris visits his girlfriend's family for the first time, the Armitages seem so wholesome. At first, you realize that something about them is simply off, but you eventually see them for the villains they are, especially Chris' girlfriend, Rose, who may be the scariest of all. 
It started with that synthesizer theme song. Then it had the "Star Wars" and "Ghostbusters" references, D&D game and the arcade and, well, on and on. If it happened in the '80s, one of the "Stranger Things" kids talked about it. And it helped that the show is also really good, offering adventure and excitement and kids fighting to save one of their friends. It's basically the distillation of every "kids on bikes save their neighborhood and the world" story ever, and it's excellent. 
Somebody decided to slather a slice of toast with avocado, and everyone else took notice either loving the idea or despising its very existence. Avocado toast is delicious. Unless you don't like avocado. It's awesome. Unless you think millennials should stop buying it and start paying for a house. It's healthy. Unless you're putting on too much avocado or bacon or other calorie-rich toppings.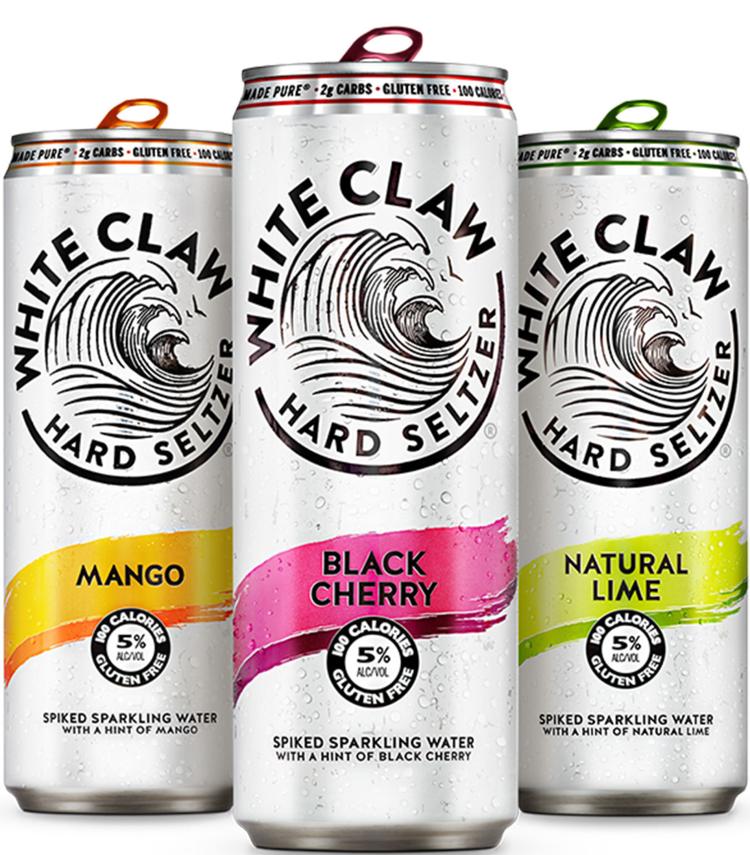 White Claws. Trulys. Natural Ice Seltzers. Whatever. Someone took flavored seltzer water like La Croix and put booze in it. It's amazing that nobody thought of that before, but here we are, with light options still packed with liquor and a bunch of people who can't stop talking about it. 
Amazon's virtual assistant and smart speaker can control the temperature of your home, order you more toilet paper and set the soundtrack to your day, even in Samuel L. Jackson's voice if you want.
What started as Twilight fan-fiction morphed into three best-selling books (and three awful movies) that put author E. L. James atop Forbes' list of the highest-earning authors in 2013.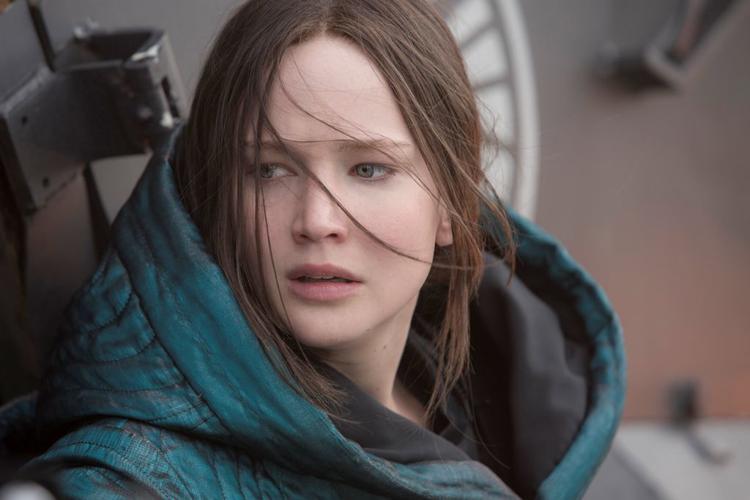 Her turns as Katniss Everdeen in the "Hunger Games" films and Mystique in the "X-Men" prequels, plus an Oscar win, made her a household name this decade. Just, you know, maybe skip "Passengers."
Started from being known as Jimmy on "Degrassi: The Next Generation" — now he's this decade's top-streamed artist on Spotify.
Correction: An earlier version of this story said Jennifer Lawrence had two Oscar wins.
Photos: Our best shots of 2019 (so far)
Take a spin through the best of our staff photos from 2019. The gallery will be updated throughout our journey through the next year.