If you thought things were winding down for the end of the year, you thought wrong.
We'll be spending the final month of 2019 with our ears in headphones, our faces latched onto screens and our butts in seats at theaters and concert halls to help stave off gloom that comes with the shortest days of the year.
While you're planning out your month among holiday parties and family gatherings, give this roundup a glance. You're sure to find at least one thing you like.
Concerts
The JoBros are returning to Omaha for the first time in a decade. The sibling pop trio reunited earlier this year, and its concert Wednesday at the CHI Health Center Omaha should be a big deal. The bros are selling out arenas nationwide.
For its winter tour, the alt-country greats are doing a "holiday extravaganza." What does that mean? Well, in addition to favorites such as "Timebomb" and "Question," the group might play some holiday favorites. The band did, after all, release a Christmas album last year. And you should show up to this one early on Dec. 9 at The Waiting Room Lounge. Old 97's frontman Rhett Miller is opening the show with a solo acoustic set. 
The slamming hard rock band with the killer name is back in town to lead a night of thunderous rock that includes Three Days Grace, Bad Wolves and Fire From the Gods. Catch them Dec. 14 at the CHI Health Center.
It's not the holidays for some until they hear this mega-popular, Omaha-based group's synthesizers on their favorite Christmas songs. Mannheim has a pair of dates, Dec. 21 and 22, scheduled at the Orpheum Theater.
Albums
This isn't a new album, exactly. It's a box set that includes new pressings of two of Muse's albums, as well as nine CDs filled with demos, live recordings and B-sides recorded during the "Madness" band's early years. It's out Friday.
Blake Shelton, "Fully Loaded: God's Country"
The country singer and "The Voice" judge — which is he more famous for? — is prepped to release this album, which includes the singles "Hell Right," "Jesus Got a Tight Grip" and "God's Country," which hit No. 1 on Billboard's country chart. And then he's following it up with a tour next year that will hit Omaha in March. It's out Dec. 13.
Movies
"Jumanji: The Next Level"
If you thought the "Jumanji" saga was over, think again. (The last one with Karen Gillan, Kevin Hart, Dwayne "The Rock" Johnson and Jack Black was far too successful for that.) This time, one of the teenagers tries to fix the video game system and gets sucked back inside, and his friends (plus a few other associates) get sucked in, too. In theaters Dec. 13.
When a bomb was discovered at the 1996 Olympics in Atlanta, Richard Jewell cleared the area and saved lives. But the FBI investigated him as a subject, while the media aggressively covered it. This movie focuses on Jewell's story, and Jewell is portrayed by Paul Walter Hauser, who was excellent in "I, Tonya." In theaters Dec. 13.
"Star Wars: The Rise of Skywalker"
Are you ready? The third entry in the third "Star Wars" trilogy is here, and all the actors are back, even the late Carrie Fisher and Billie Dee Williams, who hasn't been in a "Star Wars" movie in more than 35 years. It's all happening. In theaters Dec. 20.
Who asked for this bizarre, long-running Broadway musical to be brought to the big screen? Somebody, apparently. In theaters Dec. 20.
Will Smith and Tom Holland come together in this animated film as a super-spy and his super-smart assistant. All is going well until, uh, the spy turns into a pigeon. Hilarity ensues. In theaters Dec. 24.
VIDEO GAMES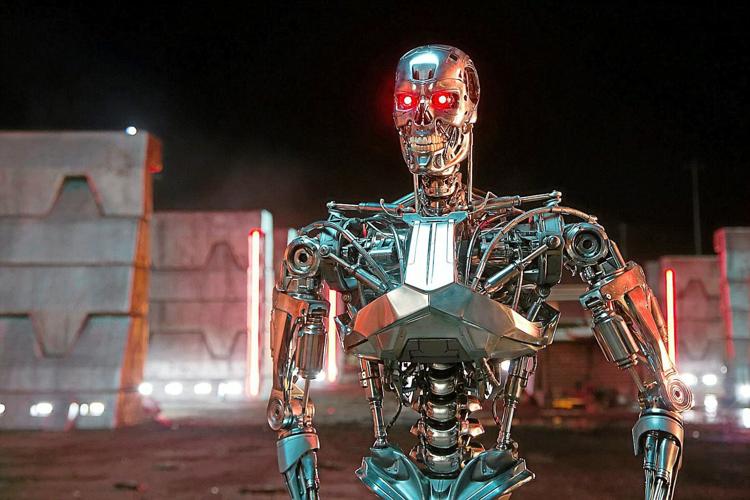 Have you ever wanted to run around in the "Terminator" world and blow stuff up instead of watching it on the big screen? Now's your chance. Set in a post-apocalyptic Los Angeles, this first-person shooter puts you in the human resistance fighting the robotic terminators. Available for PlayStation 4, Xbox One and PC on Dec. 10.
"Neverwinter Nights: Enhanced Edition"
This is an old game on a new platform, and we are here for it. The classic "Dungeons & Dragons" third-person dungeon-crawler was originally released in 2002, but it's out again for Nintendo Switch, PlayStation 4 and Xbox One on Tuesday.