We picked them for you: the biggest, the best, the coolest concerts coming this week.
1. Phil Collins
He's not dead, and he's so adamant about that fact that it's the title of pop singer Phil Collins' tour. Collins, former frontman of Genesis and a solo star, too, is coming to Omaha with a litany of hit songs, including "In the Air Tonight," "Sussudio" and "You Can't Hurry Love." Catch Collins at the CHI Health Center on Friday. Tickets via Ticketmaster.
2. Miranda Lambert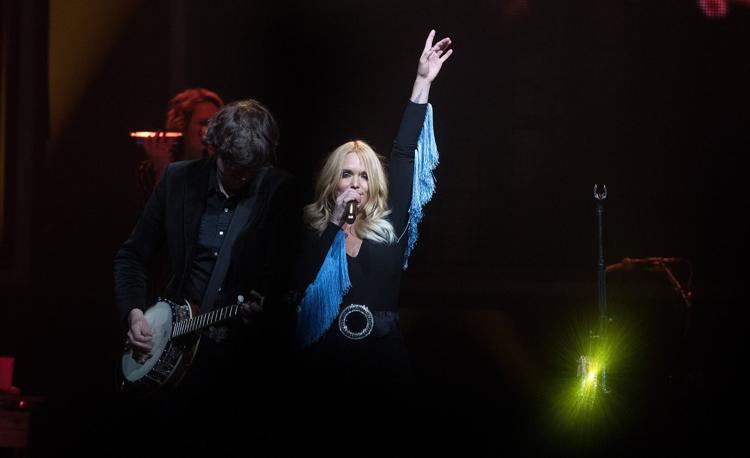 When the country star comes to Pinnacle Bank Arena on Friday, she'll do so with her own host of hit songs ("Over You," "The House That Built Me," "Mama's Broken Heart," "White Liar" and many more) as well as her oeuvre with the country supergroup Pistol Annies. It'll be fun. Tickets via Ticketmaster.
3. Guns N' Roses
They're back. (Most of them, anyway.) Guns N' Roses' epic reunion tour is still up and running with Axl Rose, Slash and Duff McKagan back in the lineup. Catch the rockers (and a lengthy set list featuring "Sweet Child O' Mine," "Paradise City" and many, many more) at Pinnacle Bank Arena on Tuesday. Tickets via Ticketmaster.
4. Descendents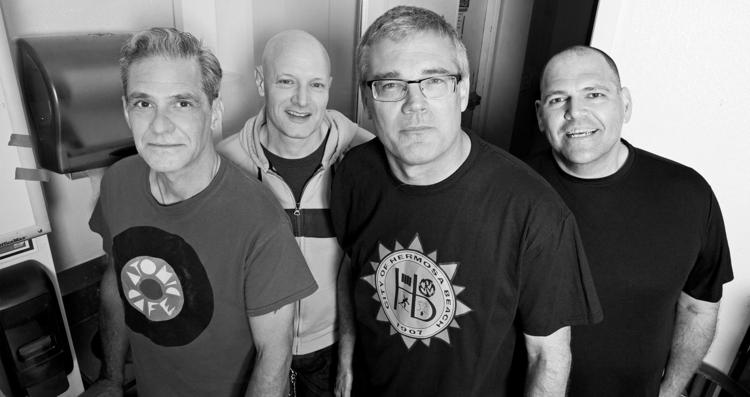 Punk legends the Descendents will play Lincoln's Bourbon Theatre on Thursday. It will be awesome. Tickets at ticketweb.com.
5. Blue October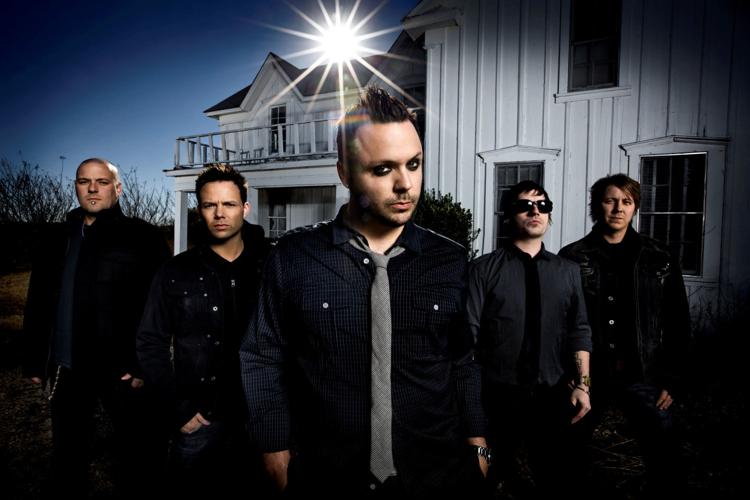 Omaha is a favorite spot for platinum-selling rockers Blue October, who have been coming here since the Ranch Bowl days. They'll return to play an outdoor show at Waiting Room Outdoors on Saturday. Tickets, $35, at etix.com.
Sign up for the Go newsletter
This complete guide of local music, movies, dining and entertainment will have you weekend ready.
COMING UP
On the slate for next week:
Grammy-winning rapper Nelly is coming to Omaha, and the St. Louis hip-hop star will bring hits such as "Grillz" and "Hot in Herre" and "Shake Ya Tailfeather" and "Dilemma." See him play Baxter Arena on Oct. 17 along with Grammy-winning group Bone Thugs-N-Harmony as well as Yung Joc, Mike Jones and Do or Die. Tickets via Ticketmaster.
Incubus is celebrating the 20th anniversary of "Make Yourself" with a tour that will stop at Omaha's Orpheum Theater on Oct. 19. Released in 1999, the band's third album contained the singles "Pardon Me," "Stellar" and "Drive." Tickets via Ticket Omaha.
Legendary singer-songwriter Bob Dylan is coming back to Lincoln as part of his fall tour, which stops at Pinnacle Bank Arena on Oct. 19. Tickets via Ticketmaster.
Soul Coughing's "Ruby Vroom" was released 25 years ago, and for its anniversary, former frontman Mike Doughty is playing the album in its entirety. He'll play The Waiting Room Lounge on Oct. 20 with The Ghost of Mr. Oberon. Tickets, $20, at etix.com.
On sale or going on sale soon:
Lana Del Rey is coming to Omaha next month. The "Summertime Sadness," "Young and Beautiful" and "Don't Call Me Angel" singer will perform at the Orpheum Theater on Nov. 13. Tickets to see the Grammy-nominated crooner go on sale at 10 a.m. Friday via Ticket Omaha.
Country music duo Dan + Shay will perform in Omaha in the spring as part of their Dan + Shay The (Arena) Tour. The Grammy-winning pair behind No. 1 country songs "Tequila" and "Speechless" will play CHI Health Center on April 18. Tickets go on sale at 10 a.m. Friday via Ticketmaster.
Our best concert photos of 2019
Relive your favorite local shows with some of our best photos.