On Friday and Saturday, the sound of music will fill the air over Stinson Park as pop stars, indie rockers, rappers and singer-songwriters take the stage.
Pop and hip-hop star Lizzo is absolutely blowing up, and her headlining set will be one to remember. (If you can get a ticket. Saturday's single tickets are sold-out!) Indie rock goddess Jenny Lewis has new music for us. Matt and Kim will get you dancing. The food is good. The Ferris wheel will make you feel on top of the world.
It's going to be a party, and a damn good one.
But how will you survive?
Whether it's your first year at the long-running rock fest or you feel like a salty veteran who recalls the days when Maha took place on a concrete lot, we can help you plan your festival experience.
Who you should see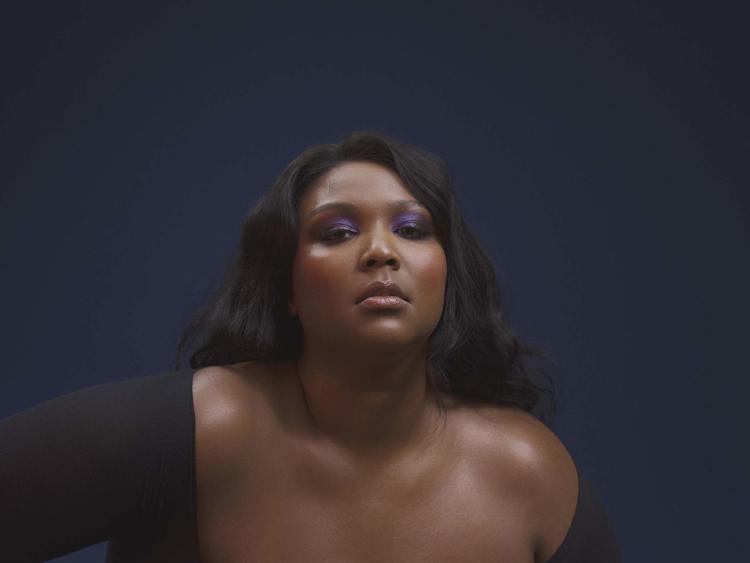 There's a big lineup for the two-day festival (see below). The whole thing is really good, but who's hottest on the list? We're big fans of these artists:
Lizzo
If you don't know who Lizzo is yet, take a minute and go listen to "Cuz I Love You." Watch the video for "Juice." Go ahead! We'll wait.
OK, you're back. Awesome, right? She's a rapper. She's a pop singer. She's got soul. She's super fun. And all that is gonna come together during her headlining set. It's going to be memorable.
She's the reason there are no more tickets available for Saturday.
Jenny Lewis
Back when she was in Rilo Kiley, we grooved to "Silver Lining" and jammed to "Portions For Foxes." Since she's struck out on her own, Lewis has released four outstanding solo albums, including this year's "On the Line." Her catalog is a collection of beautiful and vulnerable songs, and she'll be headlining Friday night with them.
Courtney Barnett
Matt and Kim
Once, seemingly long ago, the pop/rock duo was a delightful headliner at Maha. Packing power and fun and energy, the drum/keyboard duo turned the many thousands into a party with peppy, happy songs like "Daylight" and "Let's Go." It was wild. And they're gonna do it all again, this time with more new, danceable music.
Oh Sees
You like rock? Fast rock? Loud, crazy, frenetic, insanely energetic rock? You gotta see Jon Dwyer and his band (formerly known by names including Orange County Sound, The Ohsees and Thee Oh Sees). They play guitar-driven punk and garage and psychedelic rock, and it's the kind of music that's fun on a record but really something you should experience live.
Beach Bunny
It's summer. And you want some sunny rock 'n' roll. So put your head down, tap your feet and bob your head to this killer rock trio. They'll be perfect for an August afternoon.
Wait, it's sold-out? Can I still get tickets? 
This is a first. Maha has never sold out before the day of the show. Blame Lizzo. She's kind of a big deal.
So here's what's up: Maha is half-sold-out. Single-day passes for Saturday and two-day passes are gone, but you can still get tickets for Friday. (And you should. The lineup is excellent. See above.)
As we said, two-day passes and Saturday-only passes are sold-out.
Friday-only passes are $45. If you wait until the day of the show, Friday passes are $55.
Don't have tickets and want to go Saturday? Better find a friend with an extra. You also might check out the official Maha Festival 2019 event page on Facebook, where several people have posted that they have extra tickets to sell.
What you should do before you go
Maha is going cash- and card-free this year. So if you want to eat or drink or buy merch, you should load up your "digital wallet" before you head to the event.
How does it work? Every attendee will have a wristband with an RFID tag in it. Head to ebpay.io/maha and enter your phone number to register your account. From there, you can add a credit card and load up your account. When you're at the festival, you'll get your wristband and, when you go to your first vendor, you'll be prompted to enter your phone number again.
You can give yourself an allowance or set it to auto-reload. And if you don't have a credit card, there will be Eventbrite Pay Wallet Kiosks at the festival that accept cash and cards.
We already did ours, and it was really easy.
Sign up for the Go newsletter
This complete guide of local music, movies, dining and entertainment will have you weekend ready.
When you should show up
Maha kicks off both days with a set from SharkWeek, an Omaha DJ. Friday's fest starts at 5 p.m. Saturday's begins at 1 p.m.
The earlier you get there, the better.
What else should you do?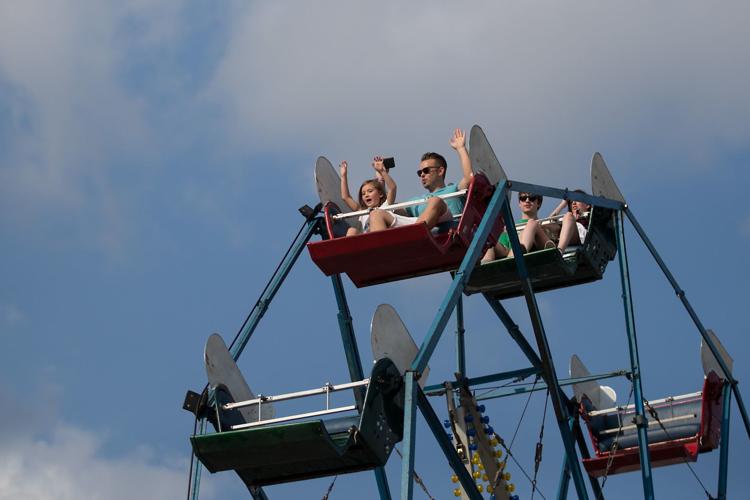 Ride the Ferris wheel. Once again, the Werner Wheel will give you the best view of the festival.
Charge your phone. There's a free charging station.
Laugh. There is once again a tent featuring a bunch of comedians, poets and musicians from OK Party Comedy, Louder Than a Bomb and others.
See some art. Omaha's Mayflower Mobile Gallery will set up shop at Stinson Park with interactive art, visual art, performances and activities.
Eat. Food will be available from Attack-a-Taco, Dante, Le Bouillon, Oasis Falafel, Renear Inc., Sweet Treats and Blackstone Meatball.
Shop. Hutchfest, a Midwest makers fair, will have a mini-event set up where you can pick up clothes, home goods and even records.
Spend time with local nonprofits. As usual, Maha will feature a community village with booths for more than 30 local nonprofit groups, including the Foundation for Suicide Prevention, Conservation Nebraska, Inclusive Communities, Joslyn Art Museum, Nebraska Appleseed, Omaha Public Library and Siena-Francis House.
Take a skate lesson. Rabble Mill and The Bay will have a mini skateboard ramp and free lessons for children ages 6 to 16. Then some local skaters will do a pair of demo sessions to show their best tricks.
What you can bring?
It's an all-day, outdoor festival, so there are a few things you might wanna bring along:
Lawn chairs (must be outside the chair-free zone)
Blankets
Sunglasses
Sunscreen
Insect repellent
Hats
Factory-sealed or empty water bottles
Soft coolers
What you should leave at home
Don't even try with these: weapons, illegal substances, pets, large bags, umbrellas, tents, selfie sticks, drones, instruments, megaphones, air horns, laser pointers, audio equipment, professional photography gear (anything with a detachable lens), roller skates, skateboards, scooters, bikes, hard coolers, glass and any outside food or beverages.
You'll have to pass through security — metal detectors and bag checks — to enter the festival. There's also a "bag-free" line if you want to get in more quickly.
What's the schedule?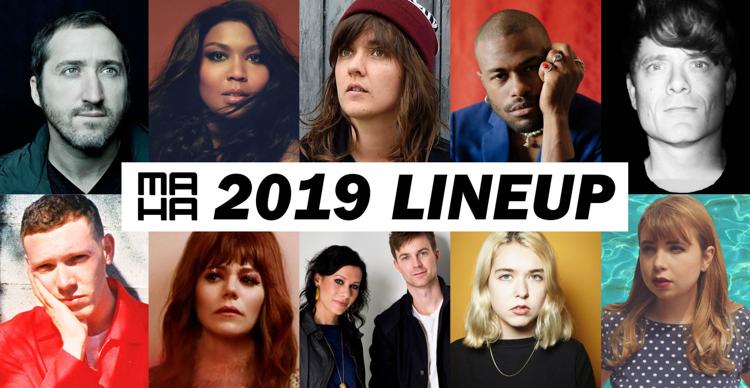 FRIDAY
6:15 p.m. — Esencia Latina Band
8:30 p.m. — Courtney Barnett
SATURDAY
2:45 p.m. —  Muscle Cousins
3:15 p.m. — Omaha Girls Rock
What should I do in case of bad weather? 
Wear a poncho. (Umbrellas aren't allowed at the festival.)
As of this publication, the forecast looks clear, but Maha will continue rain or shine. And FYI: There are no refunds.
Can my kids come?
Sure thing. Kids under 10 are free with a paying adult. 
Can I leave and come back?
Yep. As much as you want. Just keep your wristband on, and you'll have to go through security again.
What else is going on with Maha Festival?
Maybe you heard that Maha Music Festival is now simply Maha Festival. That's because there's a lot more to it than music.
There are opening-night events, a tech conference, a club concert and then the two-day music festival caps it all off.
The conference, dubbed Maha Discovery, will feature speakers such as "Team Human" author Douglas Rushkoff, Partpic co-founder Jewel Burks Solomon and entrepreneur Carey Anne Nadeau.
Photos: The history of the Maha Music Festival
Take a look back the Maha Music Festival.