Hey! It's the Fourth of July! You have the freedom to do whatever the heck you want. (Providing it's not against the law. This means you, fireworks fans.)
The day is all about celebrating that freedom, whether you participate in a sweltering 5K, wave a tiny flag at an area parade, binge-watch Netflix or turn the AC down to 60 and stay in bed with your fireworks-petrified puppy under a stars-and-stripes comforter. Here are a few ideas to have fun on the Fourth, at home or elsewhere.
Read a patriotic book
You can do this anywhere — in a backyard hammock, an air-conditioned camper, at your husband's family reunion, next to your window if it happens to storm on the Fourth. If you steer clear of politics (please), you can discuss the book with your relatives. A couple of suggestions:
"Songs of America: Patriotism, Protest and the Music that Made a Nation," by Jon Meacham and Tim McGraw (yes, THAT Tim McGraw). This one, featuring the history of American music and musicians from the Revolutionary War onward, will be tough to put down, especially for music fans.
"Stuff Every American Should Know" by Denise Kiernan and Joseph D'Agnese. Get ready for a star-spangled trivia night with this pocketbook of facts and figures about our country. Some are prosaic (what is a bicameral Congress?) and some are more offbeat (who played the first game of baseball?).
Speaking of books ...
On Amazon, you'll find a patriotic plethora of adult coloring books suitable for Independence Day. If you haven't tried it for stress relief, you should (see reunions, family).
Make a red, white and blue dessert
They're on nearly every dinner table in the days leading up to the Fourth, and they usually involve strawberries, blueberries and whipped cream. You might think this is corny, but your family and friends will be impressed. Bonus: Unless you're tackling pie crust, most are super-easy.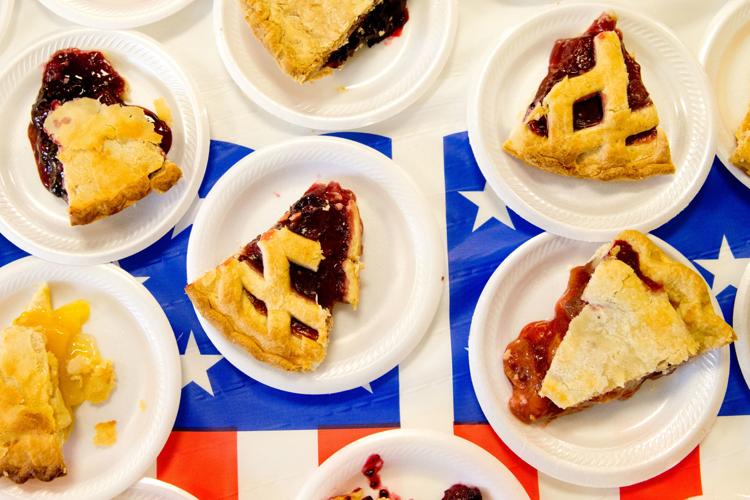 Ice cream!
The Fourth wouldn't be complete without brain freeze. Try an Independence Day ice-cream crawl in search of three flavors that, when put together, most resemble the flag. Put the colored scoops side-by-side in a bowl. Consume. Take a nap.
Watch a Fourth-themed film
Nothing says America like sitting on the couch all day.
"Born on the Fourth of July"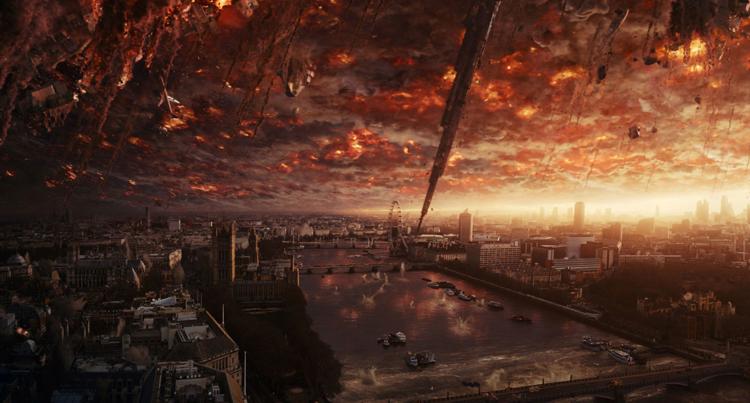 "Mr. Smith Goes to Washington"
Run, Uncle Sam, Run
If you start the day on your feet, you'll feel way better about watching five movies in a row while eating that red, white and blue confection. Omaha's first-ever Firecracker Flight 5K and 10K will be from 8 to 10 a.m. at Baxter Arena, near 67th and Center Streets. The whole family will enjoy it. There's a free kids dash, free photos and, to stretch your stomach for patriotic pie, great post-race food. For more information, visit GoRunOmaha.com.
Parades! Festivals! Fireworks!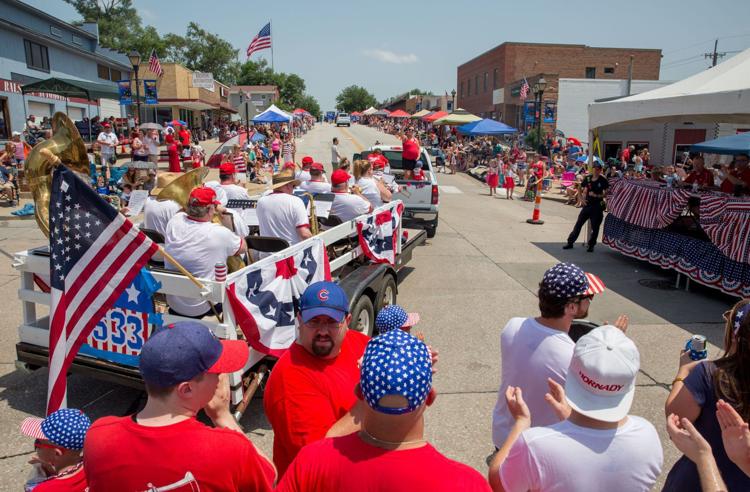 Go big: Ralston's 59th annual blowout started Wednesday with a picnic and a street dance, but it continues large on Thursday with a 1 p.m. parade, water fights, a chicken dinner, a beer garden and, finally, fireworks at dusk.
Or go home(spun): The 69th annual kids parade starts at 10 a.m. on the Fourth at the corner of J.E. George Boulevard and Nicholas Street in the Memorial Park neighborhood. It's made up of wagons and big wheels — the only vehicles allowed are for honored guests and the grand marshal. And (you gotta love this) political candidates and their reps pull up the rear. Participants win prizes for best floats, wheels, costumes and pets. This is Omaha at its best.
A band and some bells
The Nebraska Wind Symphony will perform a patriotic concert at 6 p.m. at SumTur Amphitheater, 11691 S. 108th St. in Papillion. The group's 2019 scholarship winner, euphonium player Nestor Pelayo, will perform "The Yellow Rose of Texas." And, yes, you'll hear some John Philip Sousa. It's a tradition, and it's free.
Brent Shaw, a carillon studies alumni (who knew you could major in that) at the University of Nebraska at Omaha, will perform a Fourth of July celebration recital on the carillon inside the campanile in the middle of the UNO campus. The free concert starts at 9 a.m. This, too, is a tradition. Bring a lawn chair.
Splash with the fam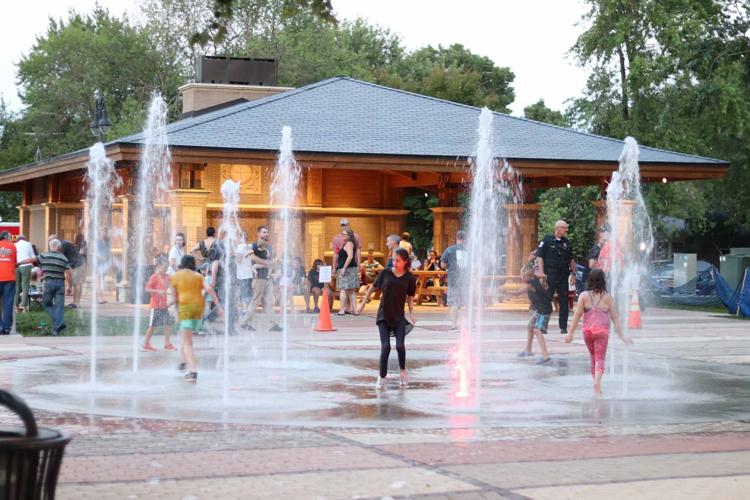 There's nothing cuter than a chubby little girl in a red, white and blue baby bikini. Take a trip to the mall or the consignment store in search of patriotic swimwear, and then visit one of Omaha's many "spraygrounds." Google "Omaha splash pads" to find one in your neighborhood.
Professional wrestling. For America.
Not like they needed a reason to jump off the top rope or deliver a suplex, but WrestleWrama's pro wrestlers will slam into each other Friday at The Waiting Room Lounge. Hosted by Pat "President" Powers, the event will have a patriotic theme. Maybe a red, white and blue leotard or two? Tickets, $10, at etix.com.
Summer 2019 events: More than 200 things to do in and around Omaha
If you get bored this summer, don't blame us. There's more to do in the Omaha area, and beyond, than anyone could handle in three months. Festivals, concerts, feasts and family events pack the calendar from now until September.