Diners hungry for Sons of Italy spaghetti will have to wait a little longer before grabbing a plate at the popular Omaha hall.
The reopening has been pushed back again after a financial shortfall and unexpected construction delays, said Sons of Italy President Dan Matuella.
"We are eagerly anticipating to get white shirts dirty again," Matuella said.
Initially, Matuella said, the group had a deficit of about $500,000. That jumped up to $700,000 after costs of materials and labor went up. The organization raised about $450,000 in donations. Work had to stop temporarily while finances were sorted out. It was further delayed by rough winter weather.
Sign up for The World-Herald's afternoon updates
Receive a summary of the day's popular and trending stories from Omaha.com.
"We were caught in a rock-and-a-hard-place situation," Matuella said. "We then needed to shift gears, and we did take a loan out to get work resumed."
The hall, at 1238 S. 10th St. in the Little Italy neighborhood, will be roomier all around once it opens this fall. Matuella said they should be able to fit 50 more people than before.
The kitchen was pushed farther to the north, widening the dining area. A bar that was at the back of the building now sits in the southwest corner. A carry-out area is larger than the original makeshift carry-out counter. Restrooms, storage areas and the kitchen also offer more space than before.
Equipment and furniture didn't survive the fire. Matuella said the organization is in the process of ordering new kitchen equipment and sorting out staffing and hours. Signage out front is in the works.
Once the hall opens, Matuella said, group hopes to renovate the basement and spruce up the back of the building, possibly with a mural.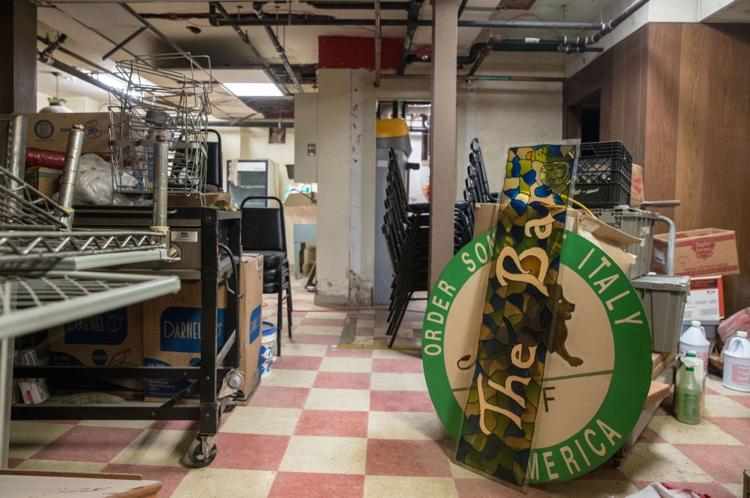 The Sons of Italy is a nonprofit fraternal organization that raises money for local and national charities. The Omaha chapter has been around since the 1920s.
"This certainly took much longer than it needed to, but there's always a blessing in disguise," Matuella said. "I think this will be a crown jewel in the Little Italy neighborhood."
Photos: Sons of Italy rebuilds after January 2017 fire