When I take road trips, I hardly ever travel on the Interstate. You always find cool stuff on state highways passing through rural towns.
Nothing makes me happier than finding a fabulous small-town cafe. They're all over Nebraska and Iowa, even in the metro areas. In fact, there's a fairly new one on Main Street in Ralston, and it's as quirky and charming as any I've found in more remote locales.
Chef and owner Brad Groesser opened the Sojourn Cafe in April, with a focus on breakfast and lunch. He's a U.S. Navy veteran who lost part of his arm in a shipboard accident in 1986. He graduated from Metropolitan Community College's Culinary Arts Program and was the former food service director for Ralston Arena before opening his own place. He's also worked at several local restaurants.
You feel at home in Sojourn the minute you walk in the door and down a hall that's separated from the eating area. It's a pleasant few steps, because you stroll past a case filled with cinnamon rolls, muffins and pies. When you reach the cafe, it's much like you're entering your own room. The serving area, with 12 tables for four, is smaller than some dining rooms in suburban McMansions.
Groesser does most of the cooking himself. He wears a hook prosthetic most of the time, but he removes it for a special wrist that accommodates attachments such as knives, potato peelers and other kitchen tools, about 50 total. That enables him to chop and perform other tasks as fast as anyone, maybe faster.
"I call myself the gadget chef," he said.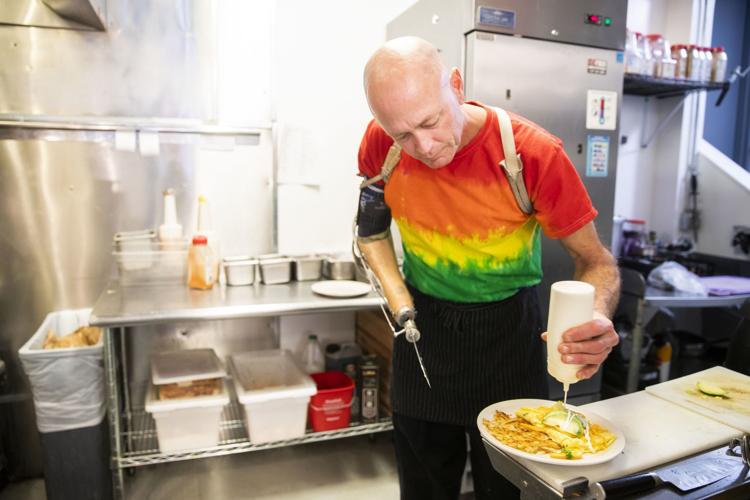 His extensive menu features diner food with a robust splash of creativity. It has the standard cheese and Denver omelets but also features the Monterey Bay, with bay shrimp, spinach, tomatoes, onions and cream cheese. The house-specialty French toast is brioche dipped in custard and deep fried, served with caramelized apples and bacon. The lunch lineup has salad offerings you don't usually see in diners, including a warm bacon spinach salad with candied nuts and the Blue Roof Beef Salad, made with Groesser's signature-style "canned" beef with grilled onions and peppers, blue cheese and other goodies.
He said he braises the beef like his grandmother did on the farm. She canned it for use all winter, but he makes smaller batches and reconstitutes it for recipes such as salads, sandwiches and hash.
Sojourn offers lots of daily specials: an omelet, lunch entree, soup and salad. Recent soups have included sweet potato bacon bisque and cream of mushroom; recent salads were German potato and Aunt Pearl's Bean, which sounds intriguing.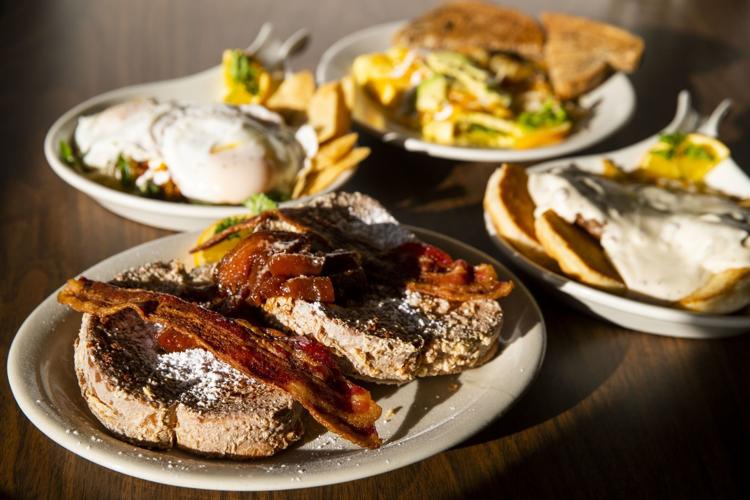 Apart from a few quibbles, what we tried at Sojourn made me want to become one of the regulars who, on a recent weekday, were nearby workers gathered at tables with co-workers or retired folks enjoying a lunch date. They settle in for a while, sipping continuously refilled coffee and chatting in the small dining room that's decorated with local art, all by people Groesser knows.
It's evident that Groesser and his kitchen helpers prepare everything with care and often with flair.
On a recent lunch by myself (don't worry, I had my Kindle), I tried the Reuben sandwich with a cup of corn chowder and sweet potato fries, with berry pie for dessert.
The sandwich was excellent, made with small pieces of corned beef that obviously was prepared in house — no pressed meat or deli-style cold cuts. Groesser confirmed that it's made just like the "canned" beef. It was grilled with Swiss cheese, perfectly pungent sauerkraut and savory Thousand Island dressing, which was the only thing I wasn't crazy about. To balance the kraut, I like the dressing a bit sweeter. I'd order the sandwich again, though. The sauce was far from a deal-breaker, and I loved the fries.
The soup was thick with potatoes and pleasantly spiced, though I added pepper for a kick. It could have used more corn.
The pie was something of a disappointment to me because of the crust, which admittedly can be a controversial thing among foodies and home cooks. It was flaky, which I liked, but more firm than tender. I can see many diners preferring it, but I like my crust less brittle. The filling, however, was delicious and more plentiful than most pies. It made my slice at least an inch and a half tall.
Groesser said he makes a basic pie crust, with flour, butter, salt and water, in a Cuisinart. He rolls it thicker than some cooks so it better holds the abundant filling.
In the full cafe, service was quick and thorough, though the waitress was fairly brusque. She was all business, no conversation.
There was nothing abrupt about my second visit, except for the arrival. My husband and I came for Sunday brunch and got there, frenzied and apologetic, about five minutes before it was to close at 2 p.m. We planned to arrive way earlier (at least a half-hour before they closed the doors), but our dog had other ideas: She's figured out what we do right before we leave her in a closed room (bring in her bed, a radio and water dish) and has perfected ways to hide.
The staff was friendly and welcoming. We had a great time chatting with patrons who were lingering over coffee at the four-top across the room. The rest of the place was empty.
Our food and multiple beverage refills came promptly, with a smile. We never felt hurried. I'm not sure I could have been so gracious at the end of a busy workday.
I had a perfectly cooked cheese omelet, which came with a biscuit and crispy hash browns, cooked exactly as I like them. The star of the show, however, was the house-ground sausage. The seasonings were wonderfully subtle (I thought I tasted sage, but I'm not sure). It was super-fresh with a loosely formed texture that verified it was handmade. My husband usually hates breakfast sausage because the spices can be overwhelming, but he loved this.
He had Uncle Bill's Hash Browns, crunchy potatoes gussied up with grilled onions, peppers, cheese, crème fraîche and sliced avocado. A delicious combination, he said, although he'd been curious about how the avocado would fit in before he ate it.
He said his side of bacon was perfectly cooked — so much so that he raved about it to Groesser, who had left the kitchen to join the folks at the other table.
It was close to 3 when we all left after a conversation that ranged from Groesser's ideas behind the restaurant to college football to work life — exactly the kind of thing I find so appealing about local cafes like the aptly named Sojourn.
We left with a piece of perfectly tart, graham cracker-crusted key lime pie to enjoy at home. And we'll return for another Sojourn before too long. We left feeling like we'd been with family.
Stella's Bar & Grill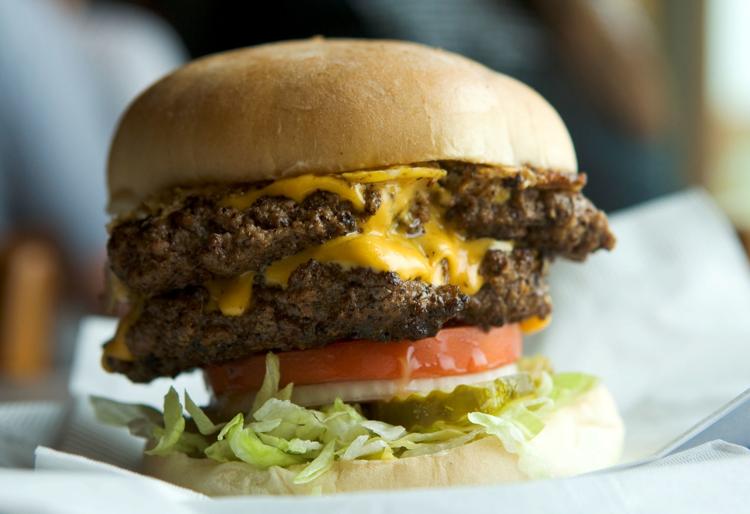 UMAMI Asian Cuisine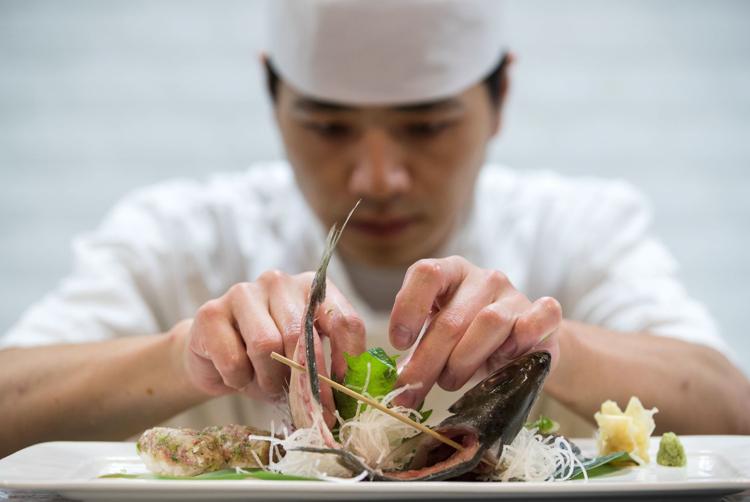 Le Bouillon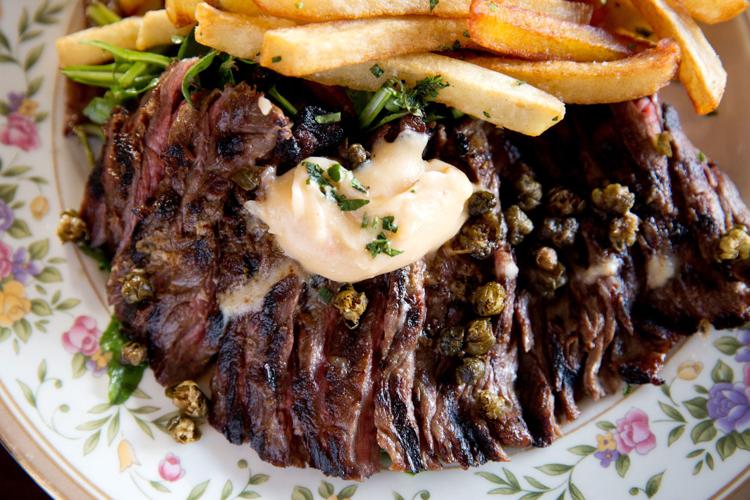 V. Mertz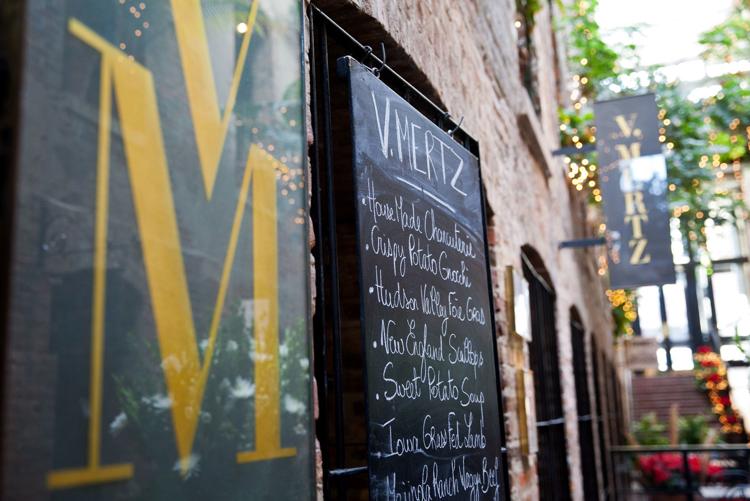 La Buvette
M's Pub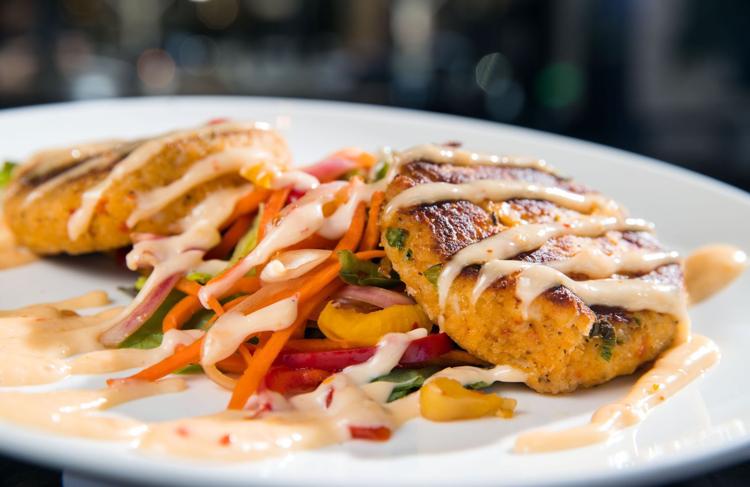 The Boiler Room Restaurant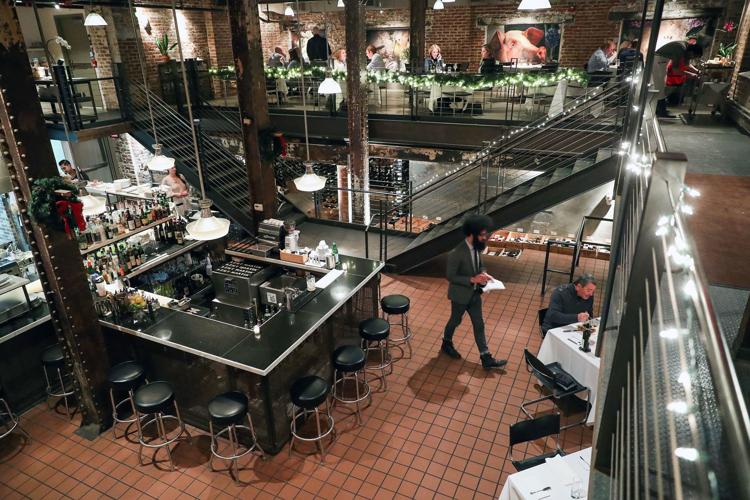 Blue Sushi Sake Grill
Kitchen Table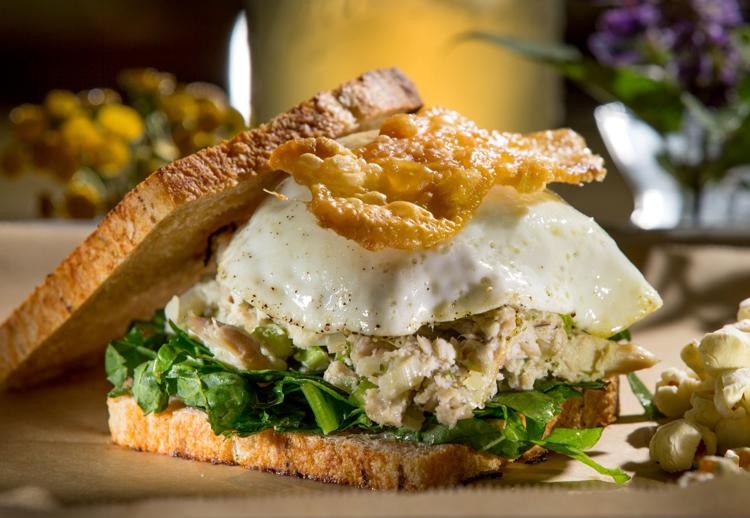 Block 16
El Dorado Mexican Restaurant
Johnny's Cafe
Dinker's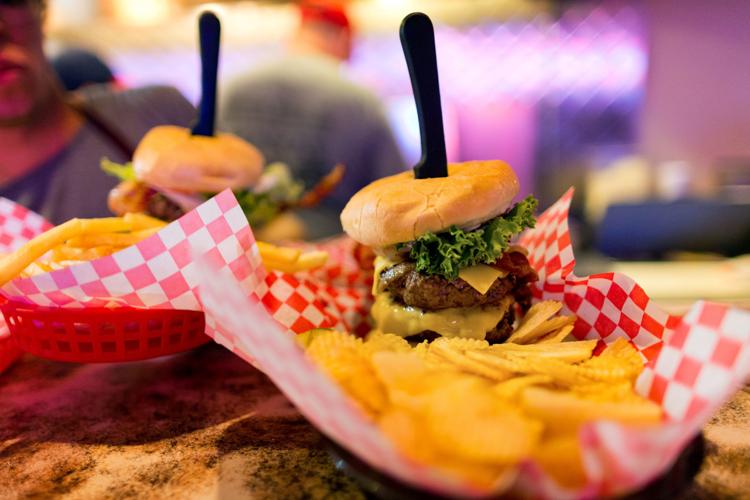 Time Out Chicken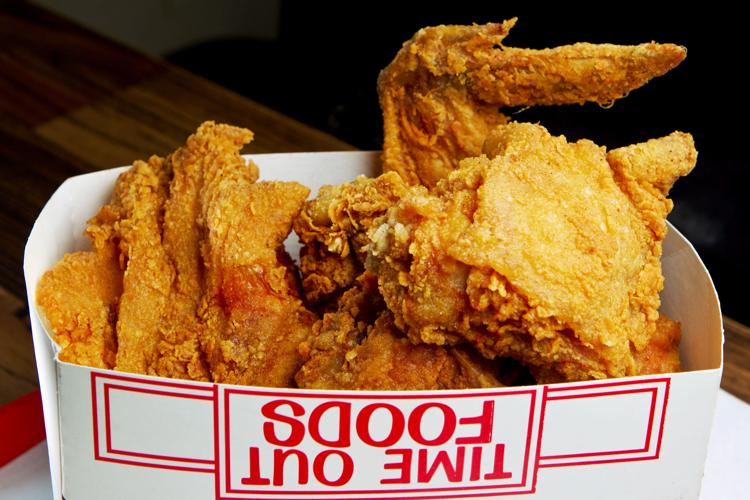 Farine + Four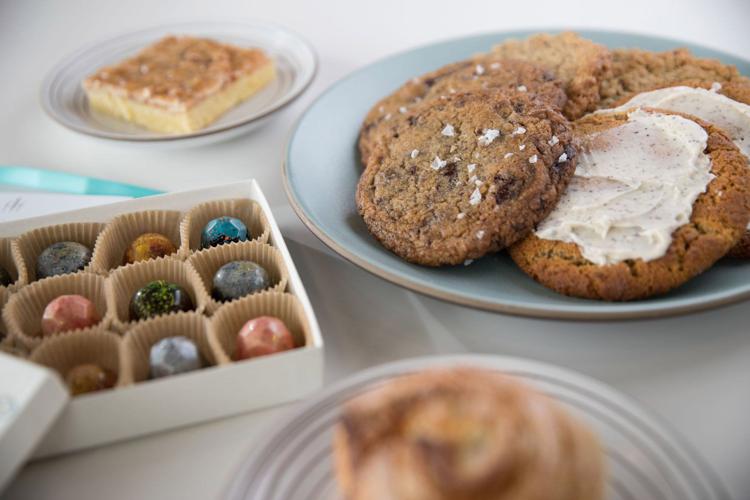 Lo Sole Mio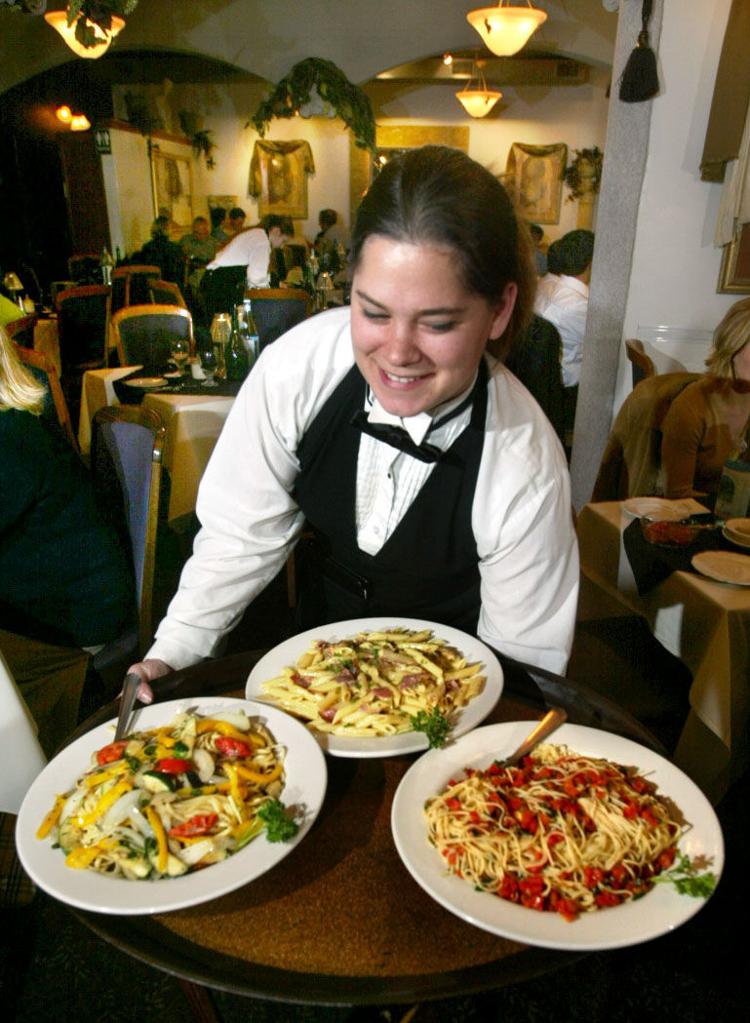 Modern Love
The Grey Plume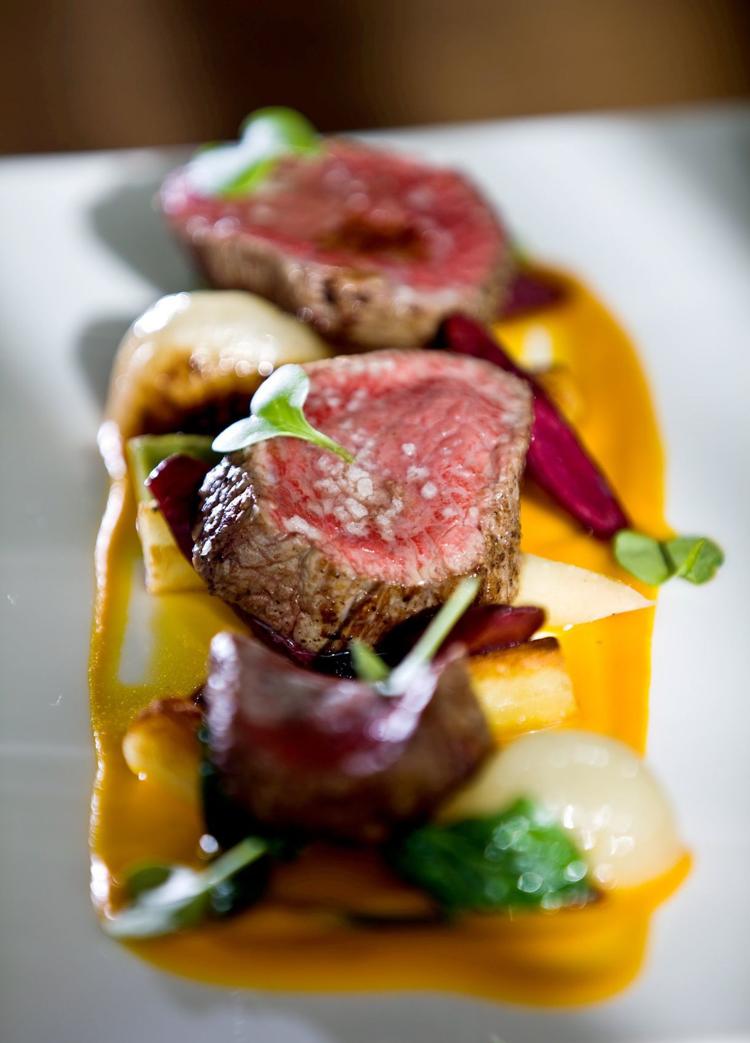 Crescent Moon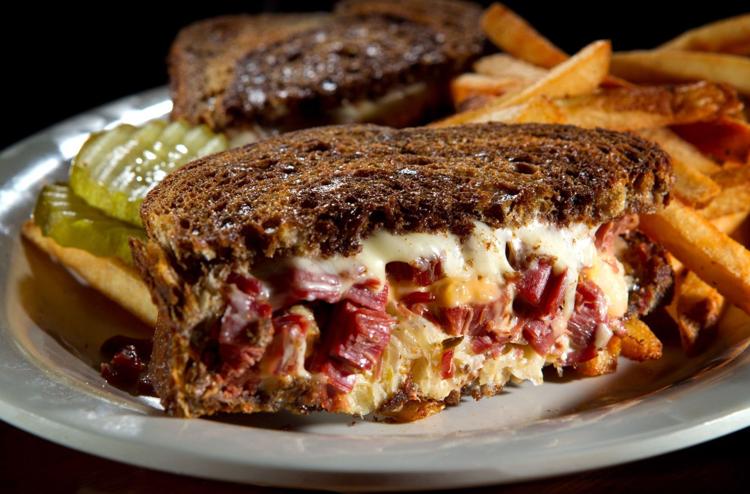 Coneflower Creamery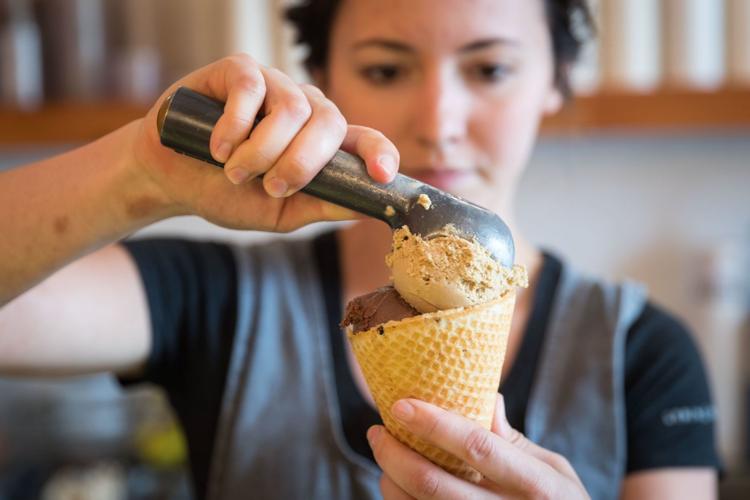 La Casa Pizzaria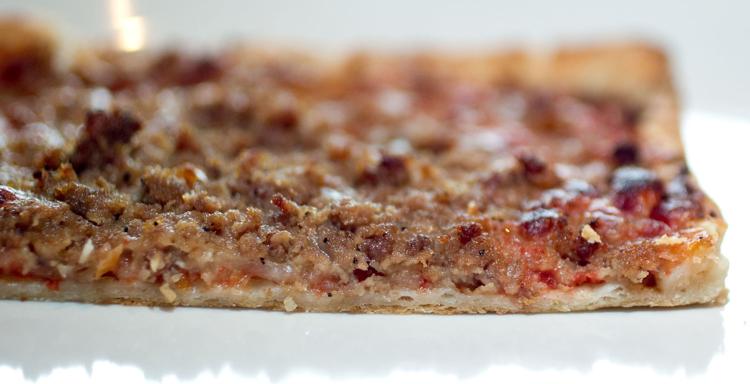 Salween Thai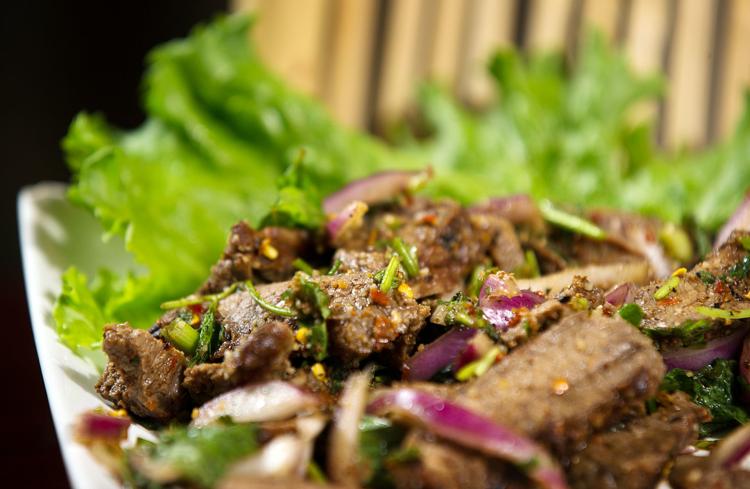 Saddle Creek Breakfast Club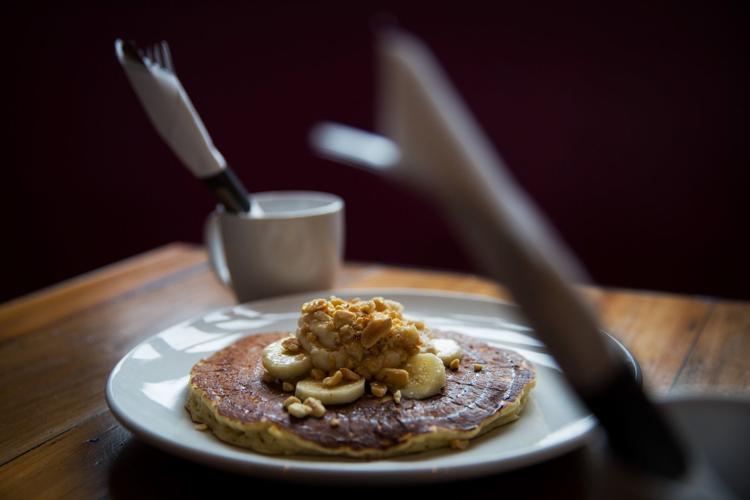 Marks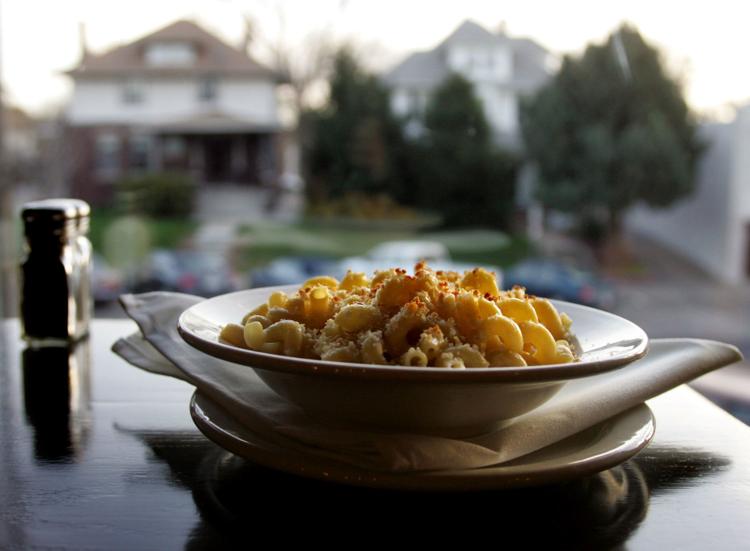 Dario's Brasserie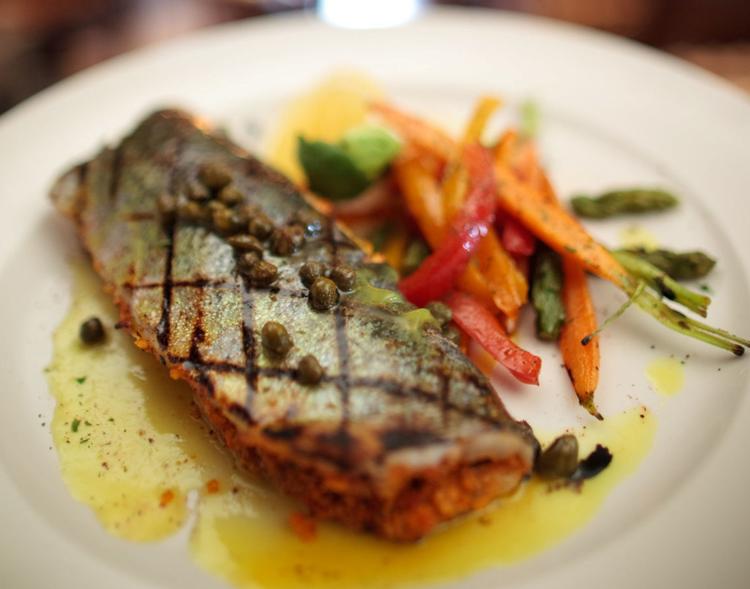 Pitch Pizzeria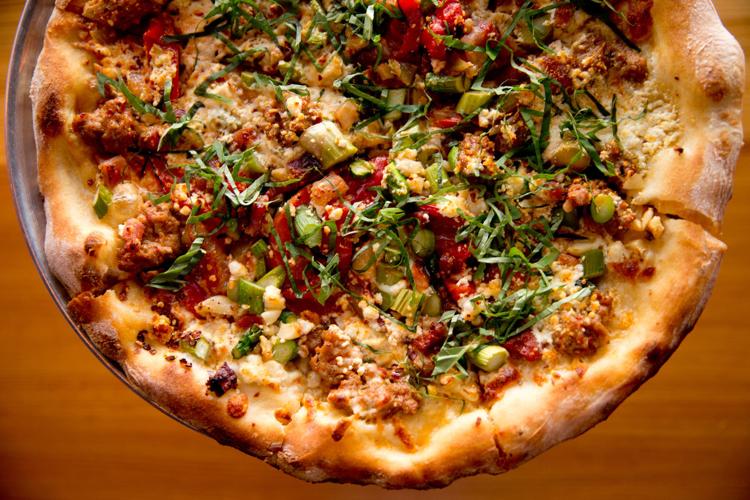 Yoshitomo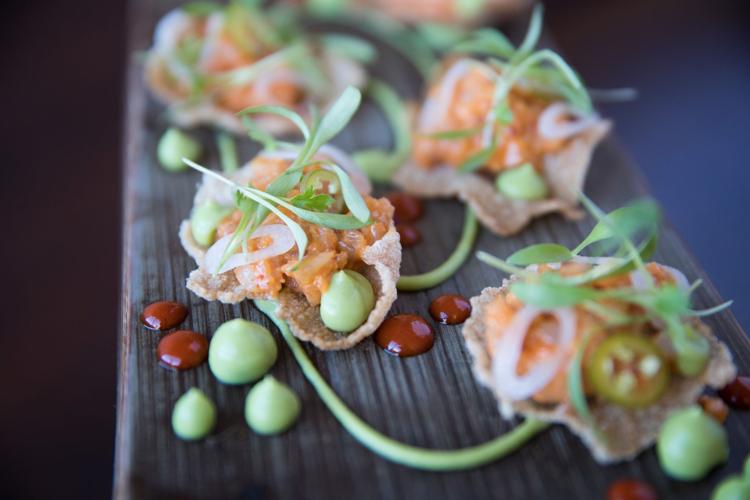 Au Courant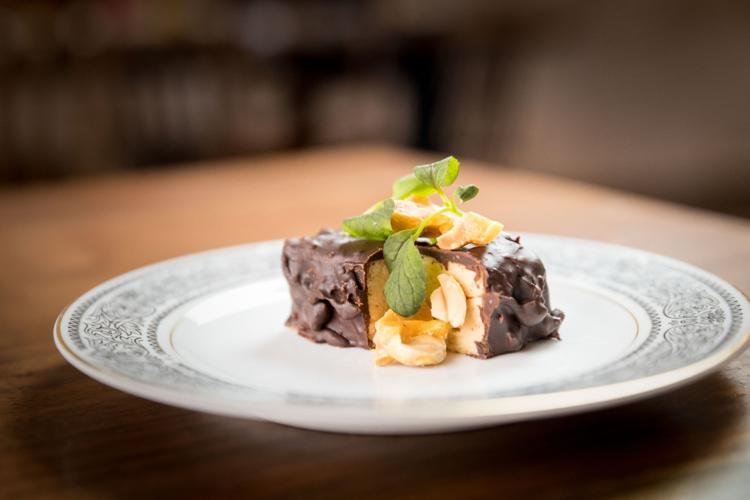 Ika Ramen & Izakaya
Blue & Fly Asian Kitchen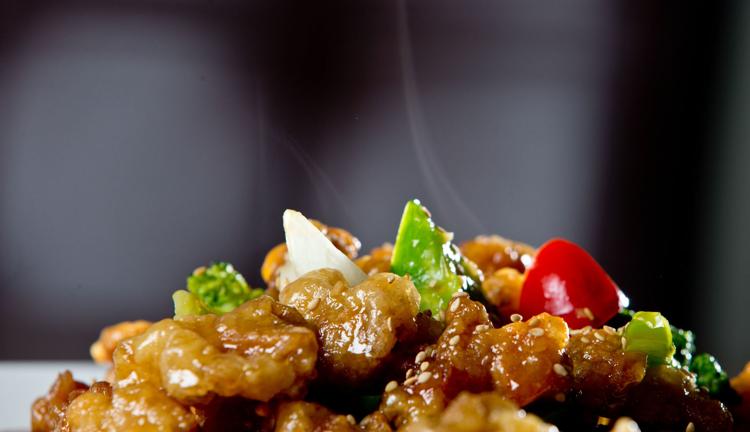 The Drover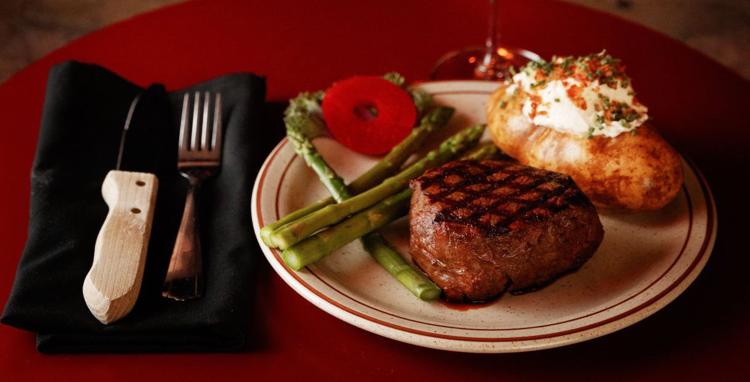 El Basha Mediterranean Grill
Twisted Cork Bistro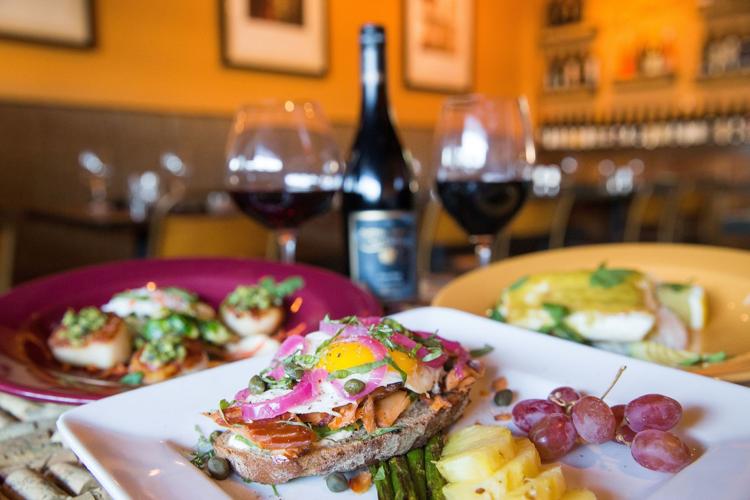 Tired Texan BBQ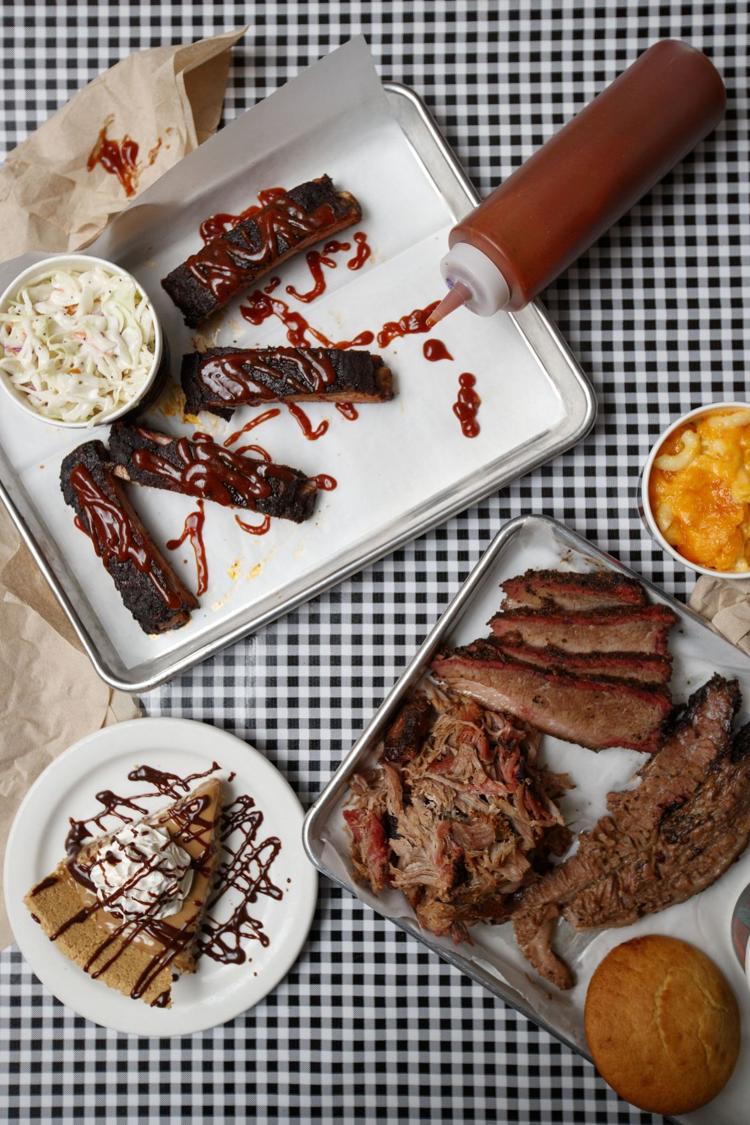 The Jaipur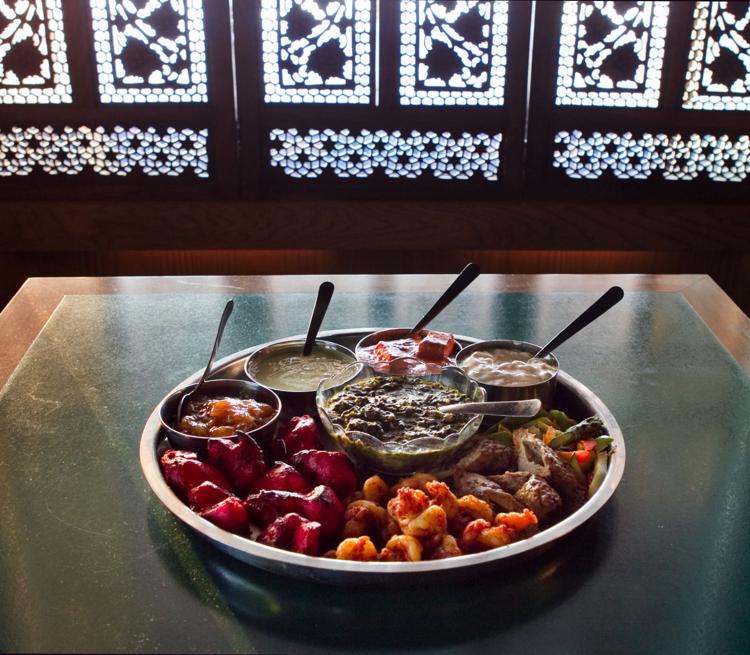 Le Voltaire French Restaurant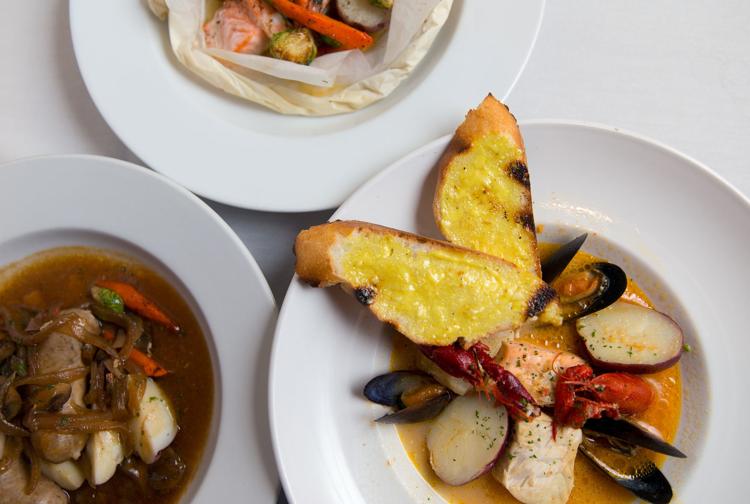 Dante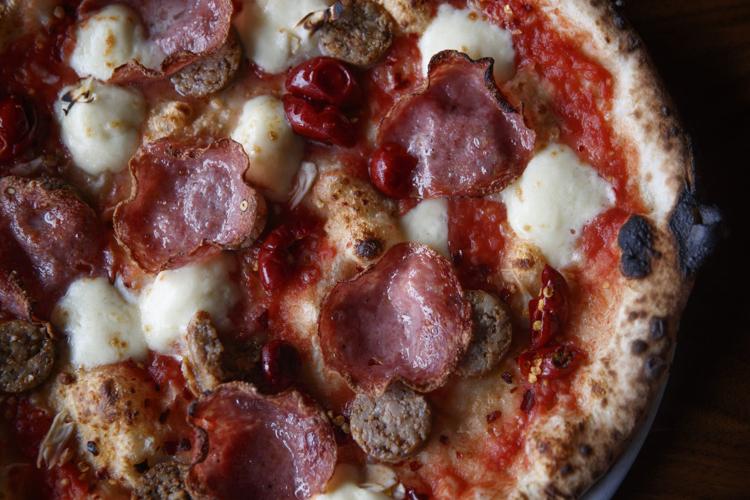 Runza