It happens each year in October, but you can celebrate any time.
Omaha is blessed with a pizza abundance, but if you're like me, you have a few favorites.
Here are my top five, in no particular order, and my favorite at each. Bonus: popular beers at each spot.
Pitch
5021 Underwood Ave. and 17808 Burke St.
Their Marsala pizza is divine — and unusual, with figs, mozzarella, goat cheese, pears, arugula and truffle oil. I want one right now, straight out of the coal-fired oven.
Lizzie McSherry, manager of the Dundee location, says it's her favorite, too, though their top-selling pizza is the Mia: tomato sauce, mozzarella, fennel Italian sausage and pepperoni.
Most popular beers: Toppling Goliath Pseudo Sue, a pale ale out of Decorah, Iowa; Pitch Amber Ale from Scriptown Brewery in Omaha.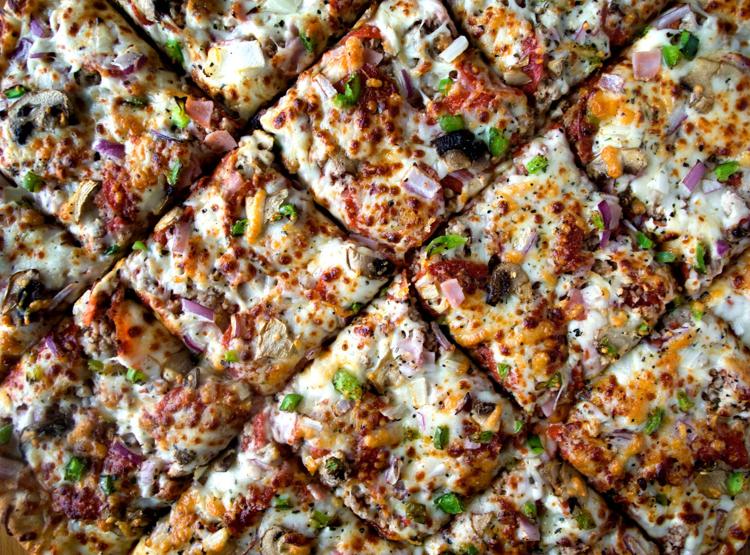 Mangia Italiana
When I want a straight-forward combo pizza on just-right crust (not too thin or thick), I think of Mangia. The combo is Mangia's most popular, closely followed by chicken Alfredo and chicken buffalo, says owner Tony Constantino. I love Mangia's sauce.
Most popular beers: Infusion vanilla bean on tap and in bottles. And Peroni beer, from Italy, naturally. "We've turned a few people on who've never even heard of Peroni," Constantino said.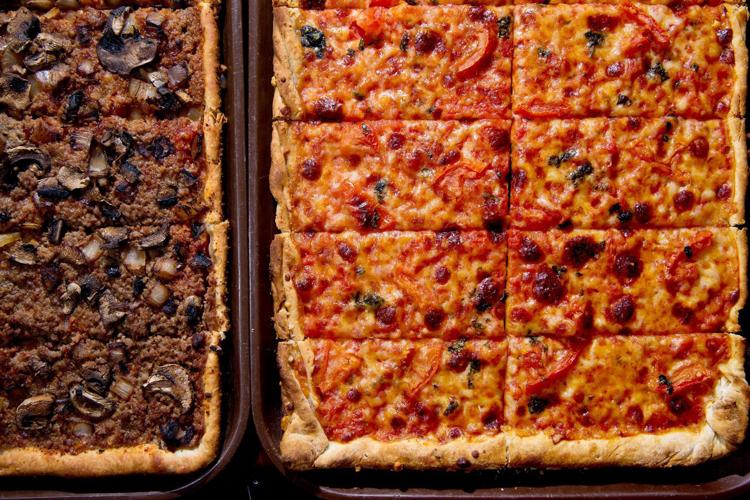 La Casa
4432 Leavenworth St., 8216 Grover St., 610 S. 168th St.
When I lived in Baton Rouge, Louisiana, our favorite pizza place was a hole-in-the-wall tavern called Fleur de Lis. It had pizza with the thinnest crust and most flavor you could imagine. La Casa is just like that pizza. I love the way the crust feels almost like a croissant when you bite: The edges are flaky yet chewy. We never get anything but hamburger and Romano cheese, the La Casa's  bestseller.
Most popular beers: Sessanta, an amber ale brewed specially for the restaurant's 60th anniversary. Six years later, it's still around, says general manager and co-owner Nicole Jesse. (Sessanta, however, will always mean "60" in Italian.) They also are seeing an uptick in local beer sales (Infusion, Pint Nine, Scriptown and others). They alternate the locals in their nine taps.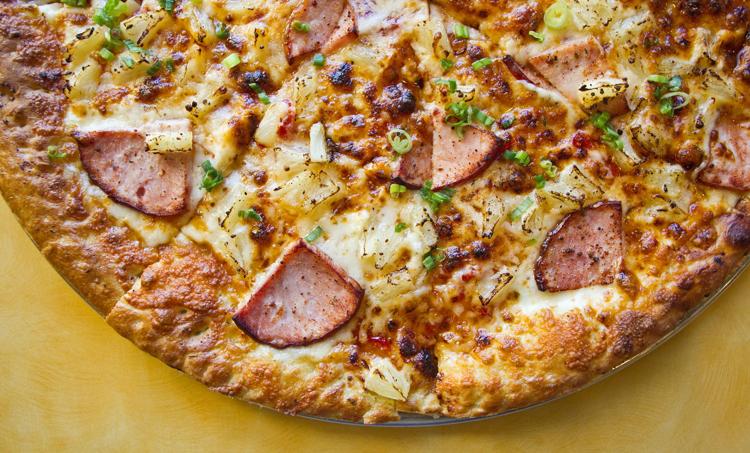 Ragazzi's
16909 Lakeside Hills Plaza
This is on my list mainly because of this sublime pie: the Polynesian. It has pineapple, Canadian bacon, red bell peppers and scallions, with mozzarella and sweet Thai sauce. I latched on to this pizza when the restaurant had a location on South 72nd Street, not far from my house near Westside High School. Now I don't care if I have to drive to 168th Street and West Center Road to get it.
Most popular beers: The beer they sell the most is Bud or Bud Light. But more people are getting into vanilla bean infusions, Peroni, Modelo and Lagunitas , said Alecz Alvarado, assistant manager.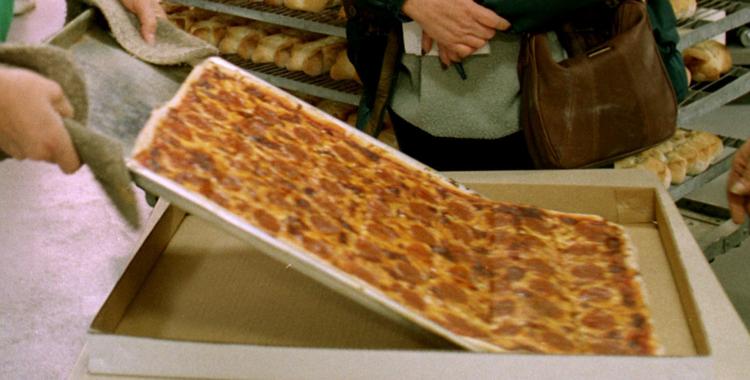 Orsi's
It's always a red-letter day when someone orders Orsi's pizza for the office. My go-to is the supreme: hamburger, pepperoni, sausage, black olives, mushrooms, green pepper and onions. It's your daily veggie and protein requirement on an exquisite crust from a venerated Italian bakery and Omaha institution.
Most popular beers: Being a bakery, Orsi's doesn't sell beer. And owner Jim Hall says he's a "water on the rocks type of guy." But a couple of his employees who have been known to enjoy a brew recommend a stout or a basic lager . It's up to you ; like Hall, beer isn't my drink of choice (that would be wine or hard cider).
Sign up for The World-Herald's afternoon updates
Receive a summary of the day's popular and trending stories from Omaha.com.