Popeyes' chicken sandwich is back. Maybe you heard.
It's such a phenomenon that Popeyes drive-thrus are causing traffic jams. Popeyes is trending on social media. People can't stop talking about it.
In an effort to answer that question, we tried several fast-food chicken sandwiches and compared them. Their chicken. Their breading. Their buns. Their pickles. Their sauces. Everything.
Sign up for the Go newsletter
This complete guide of local music, movies, dining and entertainment will have you weekend ready.
Our panel of four taste testers each bit into four different chicken sandwiches from Popeyes, Raising Cane's, KFC and Chick-fil-A to find out which was the best.
We ate. We compared. We rated.
4. KFC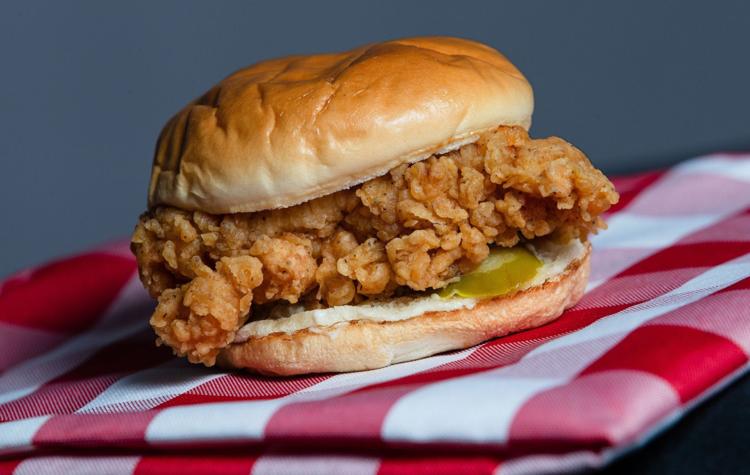 In your head, the king of fast-food fried chicken might seem to be KFC. But our testers didn't love the sandwich, which came with mayo and pickles on a white bun.
"I could taste almost all 11 herbs and spices, but they were overshadowed by the heavy saturation of mayo," said one.
Another remarked that while the chicken was juicy, it just wasn't as flavorful as the others. 
And the bun? It was bland, "like a Wonder bread bun you'd buy in the grocery store," one wrote.
One taster summed it up: "Nothing particularly notable at all about this one."
Tie: 2. Chick-fil-A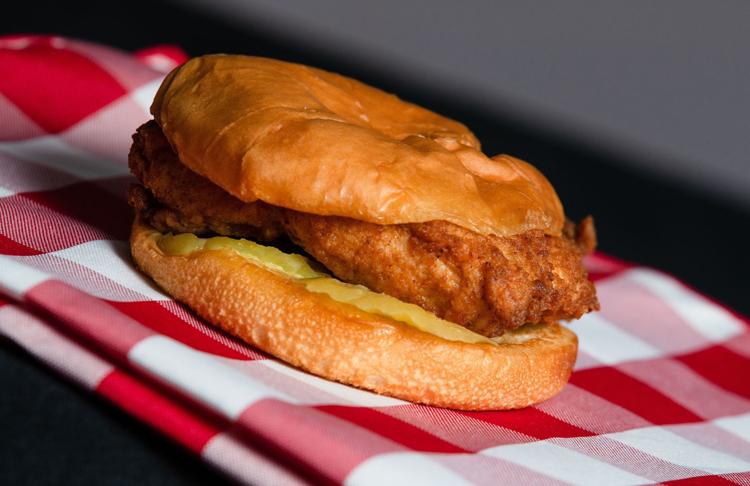 Chick-fil-A only does chicken, and its chicken sandwiches, a thinly-breaded breast with pickles on a white bun, have been a hit in Omaha since the franchise expanded here. 
But its simplicity didn't help when compared to the others. 
"There is no imagination in the simple construction of this sandwich: chicken and pickles on a plain bun," one tester said.
"It was super plain, especially next to these other sandwiches," another remarked.
It was the smallest sandwich of the bunch, and the lack of any kind of sauce was noted by every single tester.
But the sandwich got better marks due to its light breading and flavor: "The chicken is plenty flavorful on its own."
Tie: 2. Raising Cane's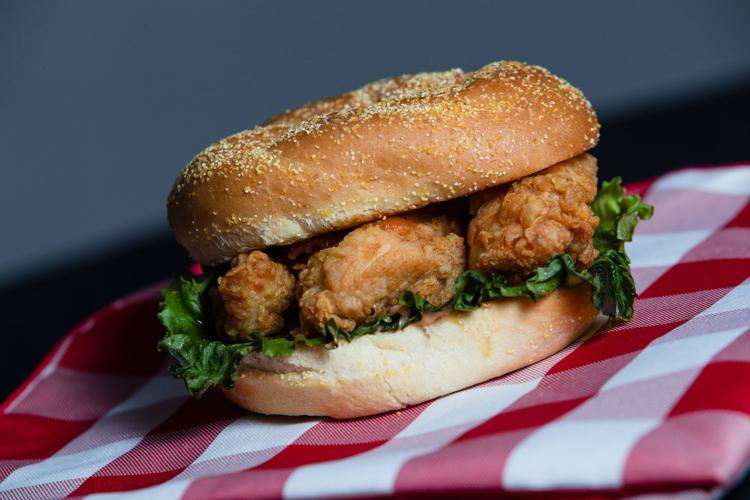 This was the most controversial for our testers. The sandwich is made with a kaiser bun, three Cane's chicken tenders, a piece of lettuce and the restaurant's signature Cane's sauce.
Two tasters didn't like it so much, but the other two liked it quite a bit.
From those who didn't enjoy it so much: "It's overly bready from the kaiser roll bun and multiple breaded tenders, soaked in sauce, and the piece of lettuce may as well not be there." And, "I'd rather just get an extra piece of Texas toast with my chicken fingers and assemble my own sandwich."
But the other two liked the sandwich much more: "Cane's easily had the most tender chicken of the bunch," said one. "Its breading is light while still having plenty of crunch."
Another loved the Cane's sauce slathered on the sandwich: "Cane's sauce was the only condiment necessary. We had Cane's takeout not long ago and had extra sauce, and it was wonderful on Mexican food."
What would have certainly given it more points: Better sandwich construction. All four testers bemoaned its three chicken tenders that made it unwieldy and difficult to eat. 
1. Popeyes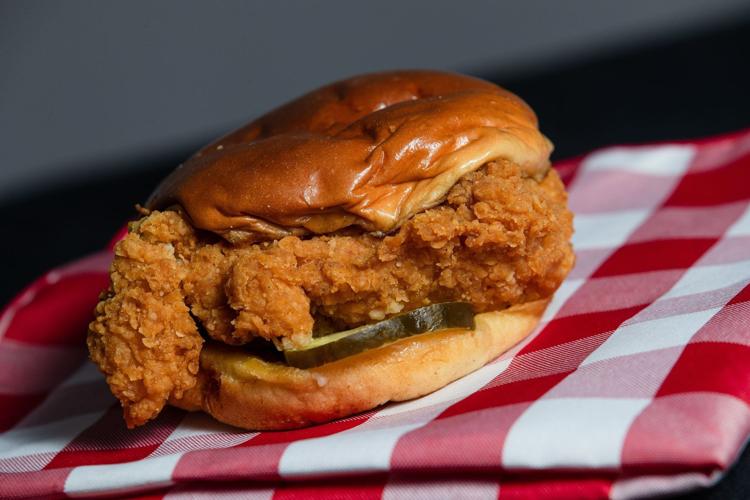 The clear winner of the taste test was, in fact, the new Popeyes chicken sandwich. It was unanimously given the top rating by each tester.
One thing everyone noticed: The Popeyes sandwich is massive, possibly twice the size of the others. That made it good from a price perspective and from its bite. The juicy breast had just the right amount of crispy breading.
The sandwich's chicken and its breading was a big hit. "The spices in the breading are present in each bite," one said. "The breading was perfectly crispy," said another. "It was also the juiciest and most flavorful, and the breading had a satisfying crunch," added a third. 
Its pickles were also a highlight. One called them "perfect-thickness pickles" and other said, "Its thick-cut pickles were the best of any sandwich's, though it could've used more." "The pickles were extremely fresh and looked close to homemade," said another taster.
Two testers also liked the bun, "brioche-like and very tasty," said one taster. Another enjoyed its buttery flavor. (One lamented it was a little soggy.)
But was it worth a long time in a drive-thru line? Not for one tester.
"The sandwich was good. I liked it, but it wasn't worth the wait," the taster said.