This is a story about bread and karma.
First, the bread. Colin and Jessica Duggan own a downtown restaurant specializing in farm-to-fork fare. It is called Kitchen Table.
Kitchen Table specializes in tasty, approachable fare, notably: The sandwich. Sandwiches need bread. Kitchen Table's bread is thick, luscious sourdough that is baked daily from a dough recipe that rests squarely on this very important, critical ingredient to taste and texture: Sourdough starter.
For the unbaked, sourdough starter is a science experiment that must be fed daily, like a pet. It starts as flour and water and after sitting out for enough days, the mixture draws yeast from the flour. When done correctly, the mixture can be divided up with some going into the mixer for daily bread making and some staying in the starter jar, "fed" by additional flour and water.
Sourdough is particular to location and time and Kitchen Table's sourdough starter dates back to when Colin and Jessica moved from San Francisco to Omaha to open their restaurant. The starter is almost seven years old. If it were a child, it would be in first grade.
Age is important to sourdough starter the way it is to wine, cheese and, say, your old CD collection.  The older a sourdough starter, the better; it improves consistency. Consistency is important in sandwich bread for a restaurant built on serving sandwiches.
Sign up for The World-Herald's afternoon updates
Receive a summary of the day's popular and trending stories from Omaha.com.
Now, the karma part. Colin and Jessica are nice people. They don't sit on trade secrets like sourdough starter recipes. They don't even sit on the starter. They have given extras to customers, especially visitors like a recent handful of social media influencers brought to Kitchen Table by Visit Omaha, the city's tourism bureau.
An "influencer," by the way is someone with enough of a social media following that you try to impress if you're, say, Tracie McPherson of Visit Omaha, and want to put some Omaha buzz into the digital ether.
Earlier this month, Tracie brought four out-of-state influencers to Omaha for an eating tour. She invited one Omaha influencer, Erin Fairchild. Tracie brought all five of them to Kitchen Table so they could eat Nebraska-grown food.
When everyone oohed over the bread, Colin very generously shared his starter, giving each person a little bit to take home and grow and use for baking. There is Kitchen Table sourdough starter in Florida, in Wisconsin, in Iowa and in the midtown Omaha and west Omaha homes of Tracie and Erin, respectfully.
On Nov. 13, a new staffer at Kitchen Table accidentally put all of Colin's seven-year-old sourdough starter into the mixer for the 16 bread loaves to be baked the next day.
That meant no starter held back to keep growing.
"I stopped breathing," said Colin.
Lesser humans might have thrown a spatula and issued an unprintable word. Lesser humans might have crawled into the fetal position. Lesser humans might have gone to any number of bakeries and said screw it, we'll buy our bread.
Colin and Jessica are not lesser humans.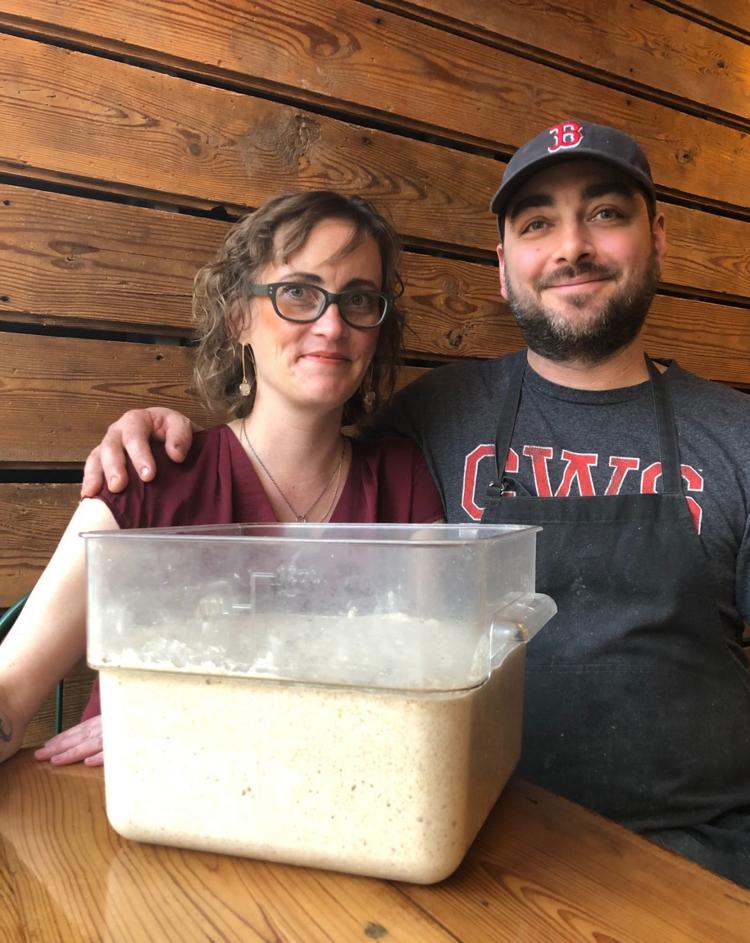 They remembered sharing the starter. They reached out to Tracie and Erin and Erin answered the call first, sending that shared Kitchen Table starter back to Kitchen Table so the restaurant could keep its signature bread coming.
Fairchild, who blogs at Her Heartland Soul, named her Kitchen Table starter "Stanley," because it's a living thing. Her husband Josh brought the starter to Kitchen Table.
There is a lesson here in sharing. But for Colin and Jessica, the lesson reinforced something they love about Omaha.
Said Jessica: "It strengthened our belief in the power of relationships and community."
And that belief is like sourdough starter. You take a couple ingredients, set them out in the air and let the magic happen.
---
The Omaha area's 38 essential restaurants
Stella's Bar & Grill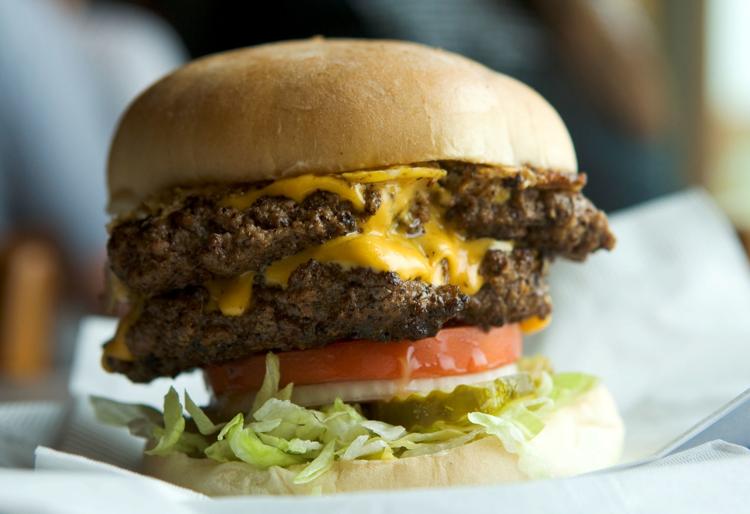 UMAMI Asian Cuisine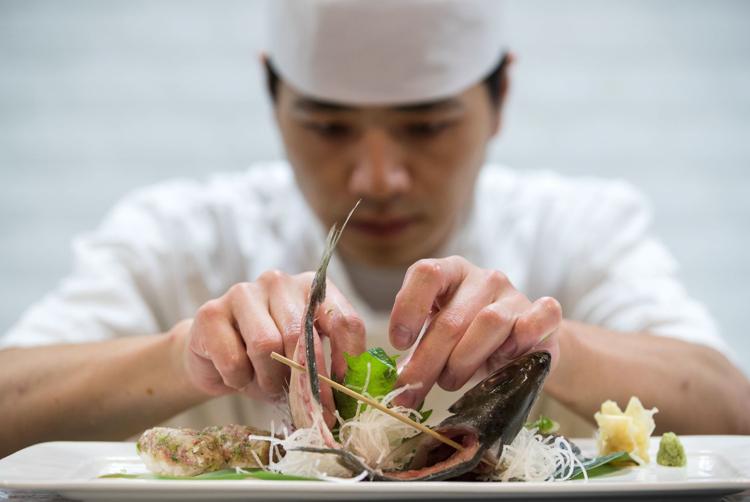 Le Bouillon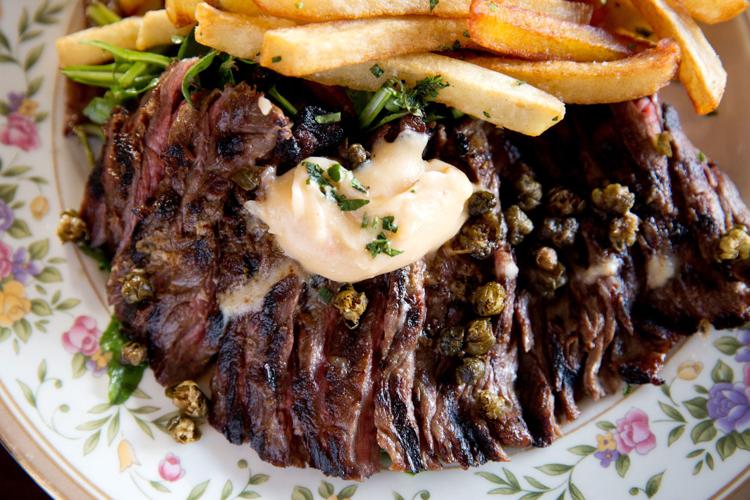 V. Mertz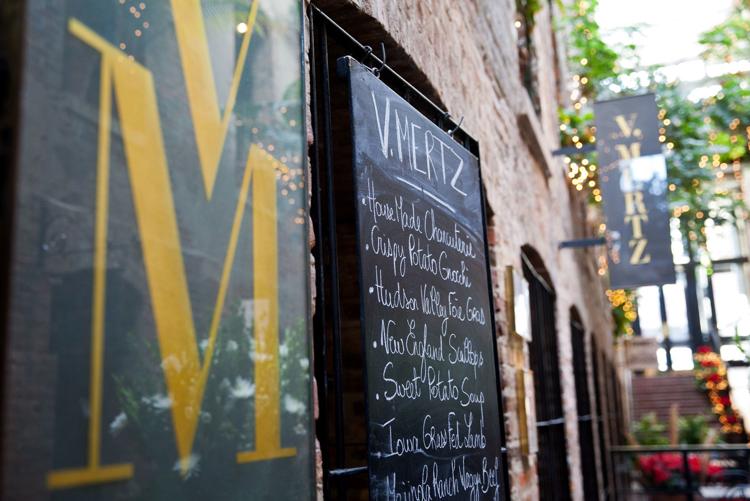 La Buvette
M's Pub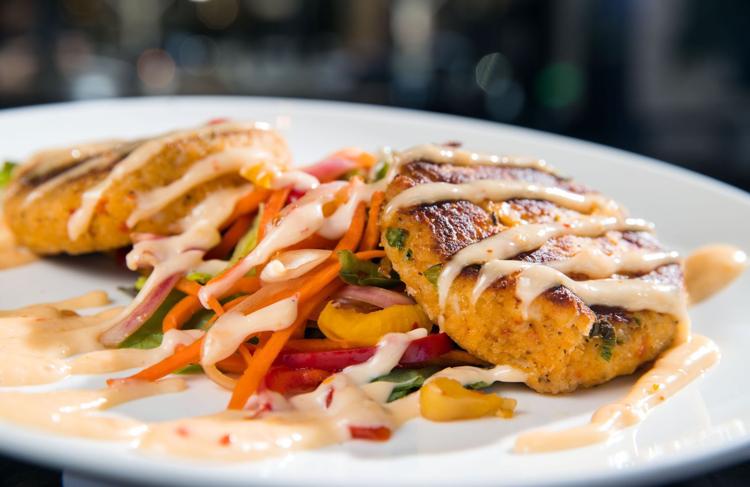 The Boiler Room Restaurant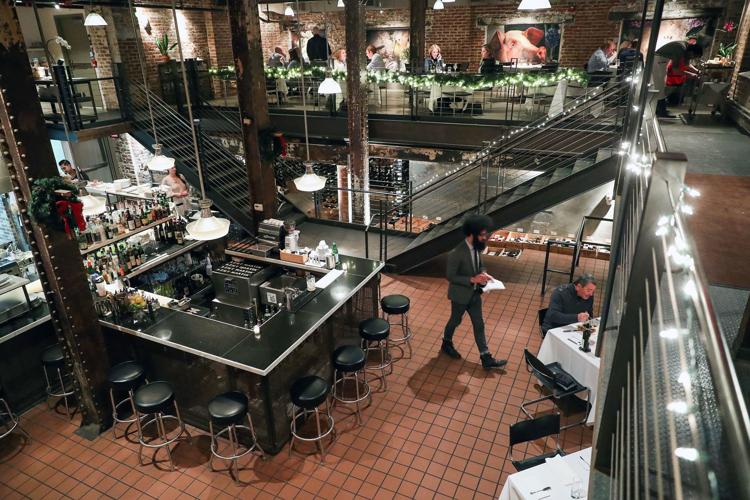 Blue Sushi Sake Grill
Kitchen Table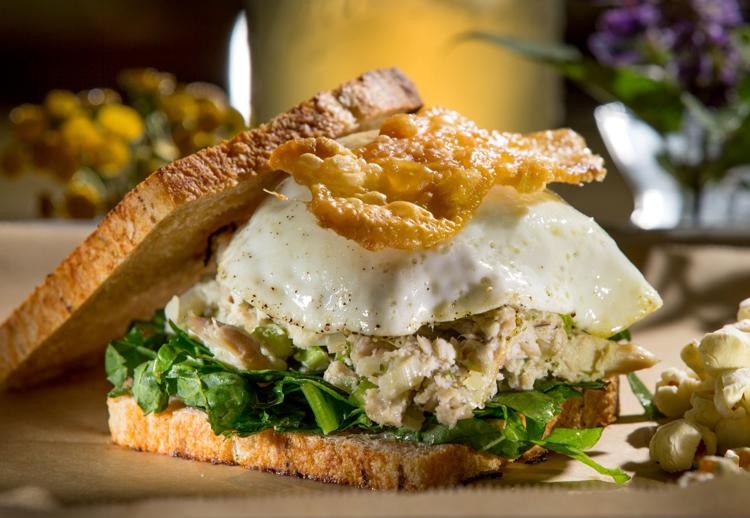 Block 16
El Dorado Mexican Restaurant
Johnny's Cafe
Dinker's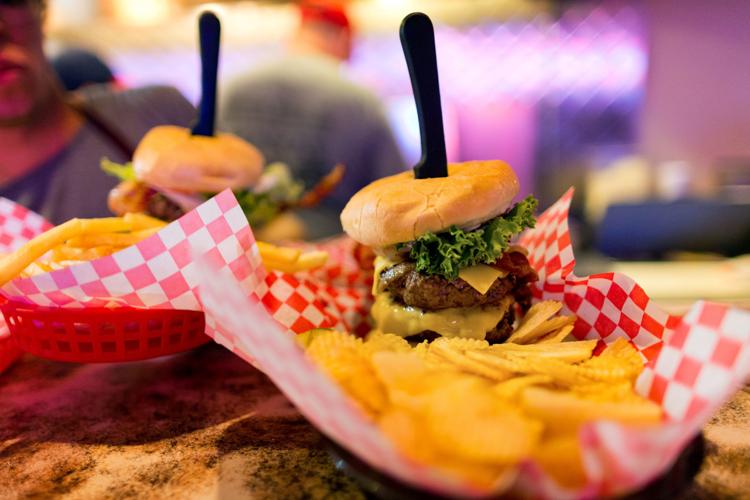 Time Out Chicken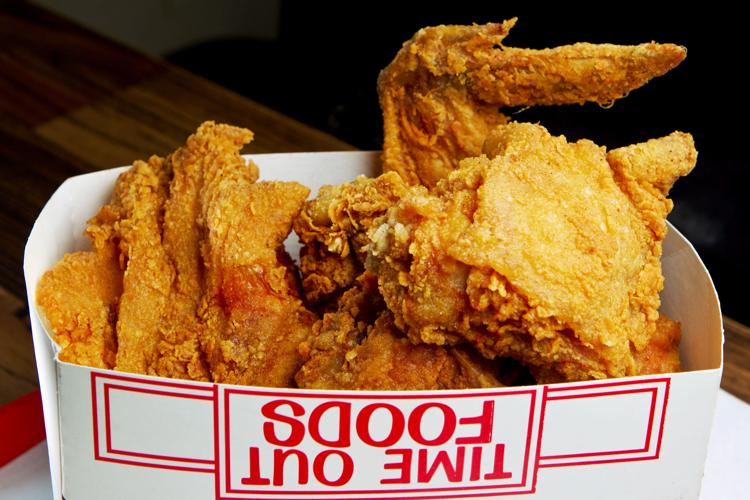 Farine + Four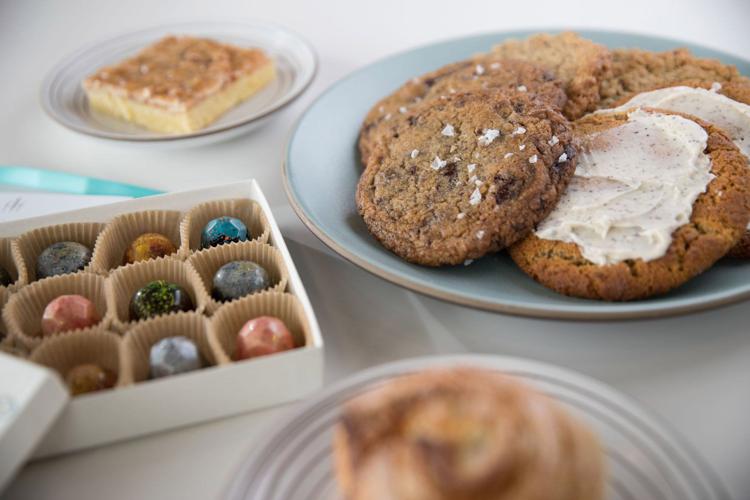 Lo Sole Mio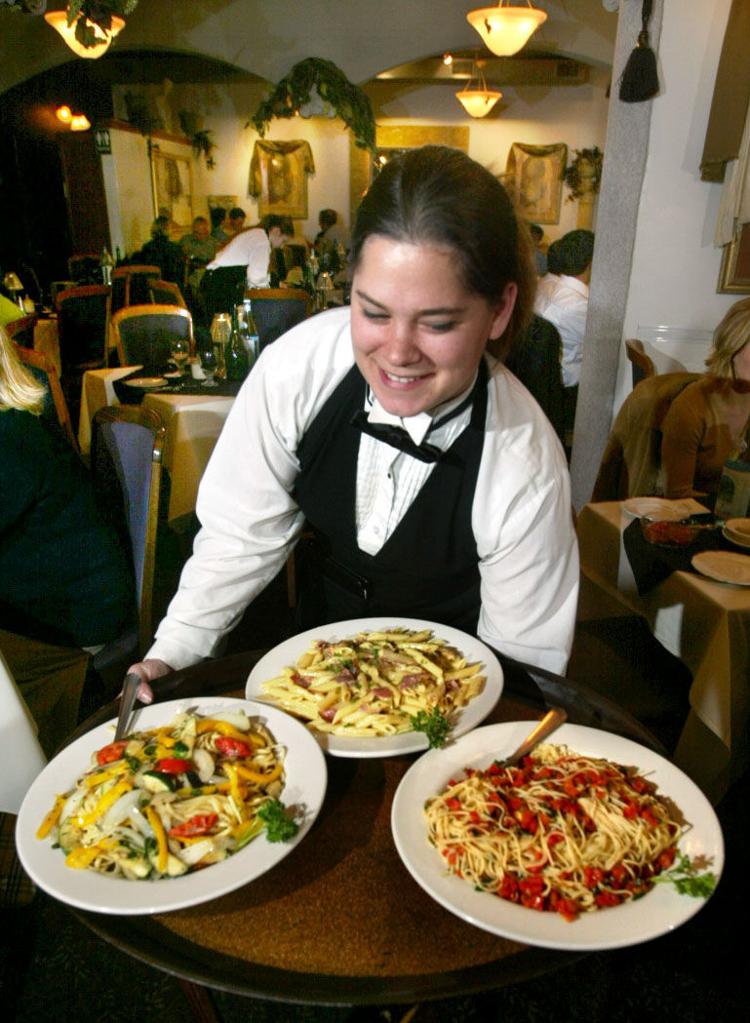 Modern Love
The Grey Plume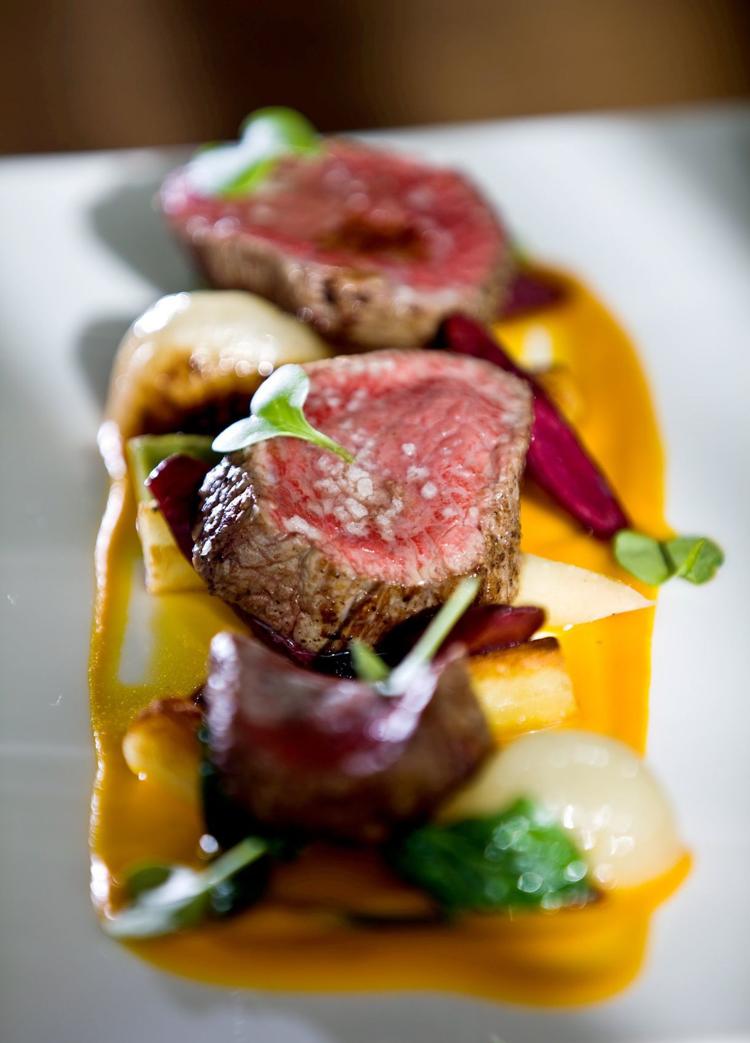 Crescent Moon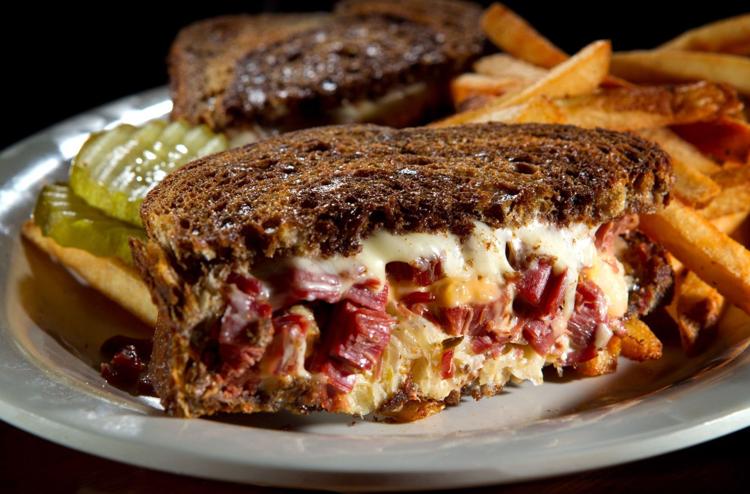 Coneflower Creamery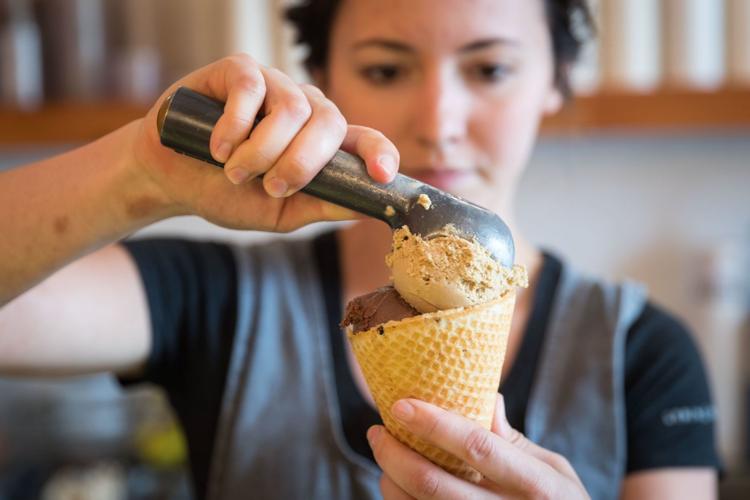 La Casa Pizzaria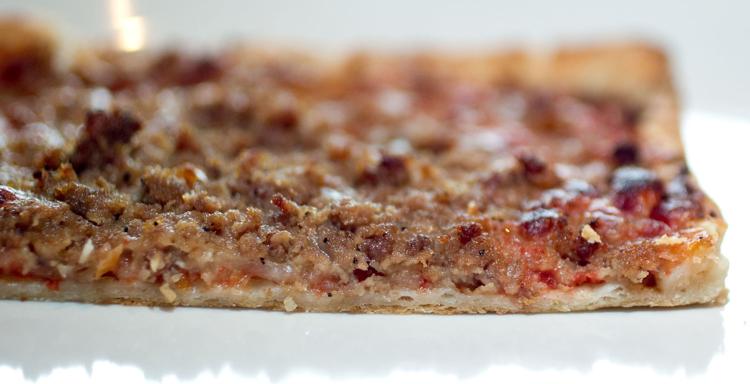 Salween Thai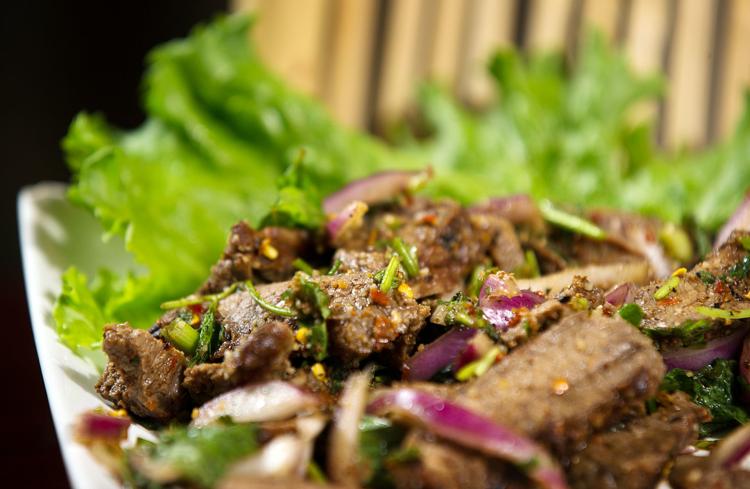 Saddle Creek Breakfast Club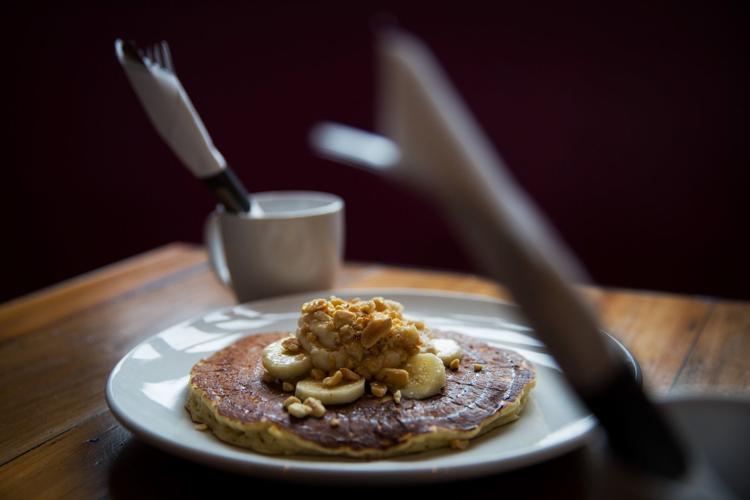 Marks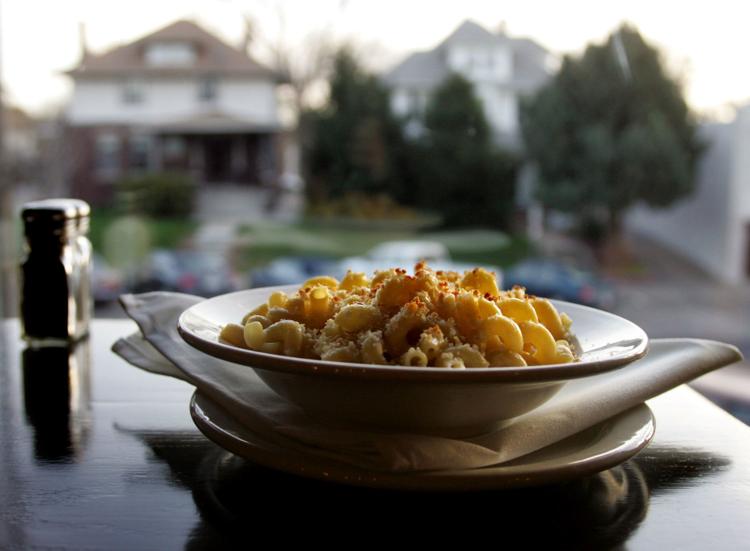 Dario's Brasserie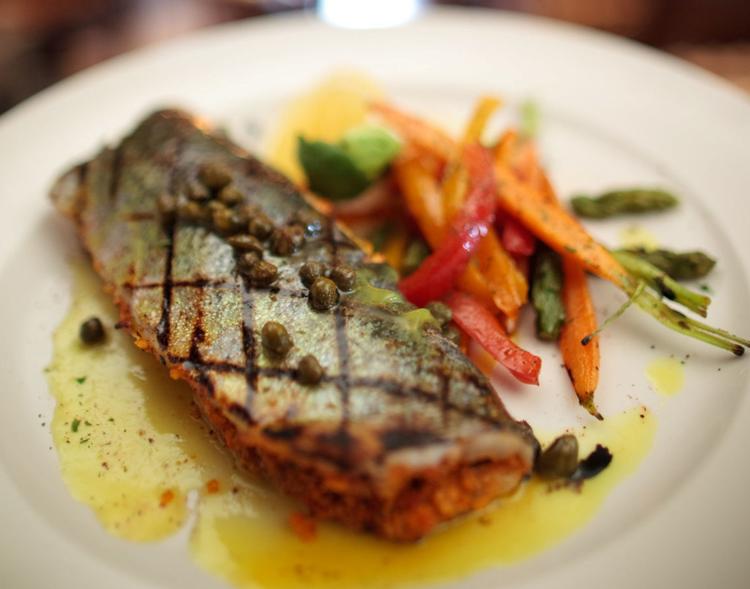 Pitch Pizzeria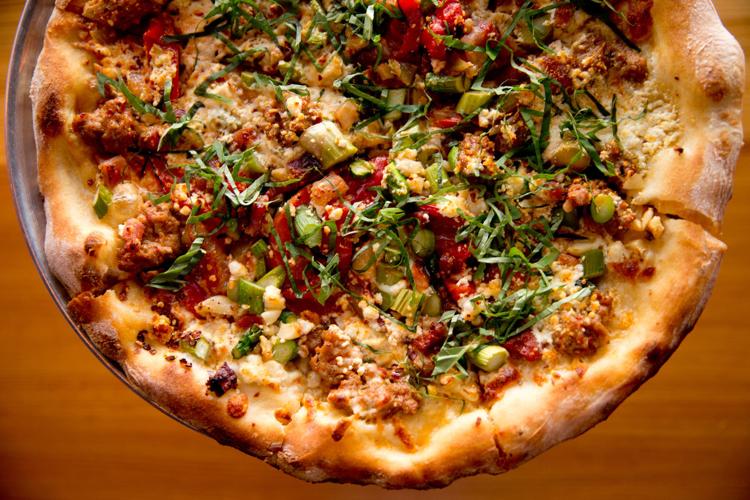 Yoshitomo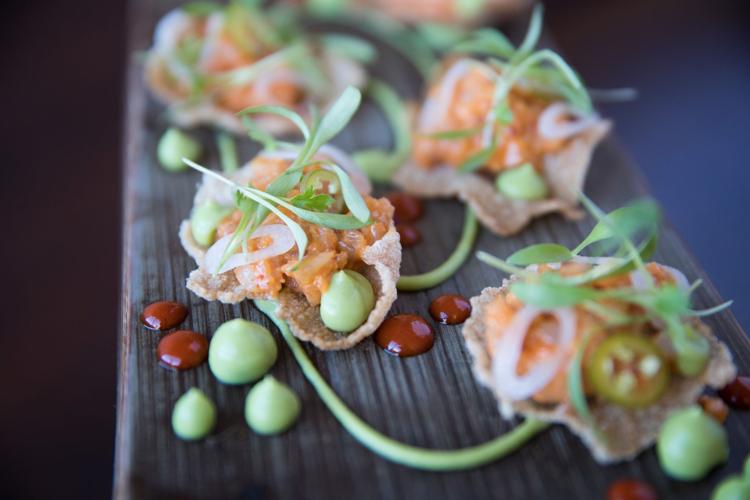 Au Courant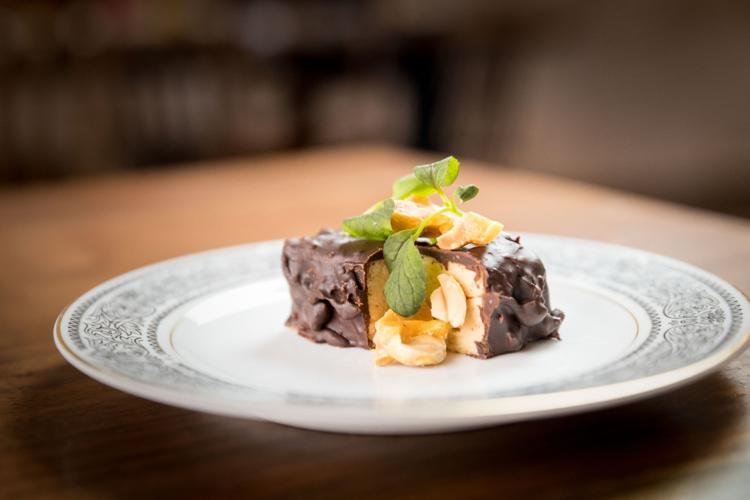 Ika Ramen & Izakaya
Blue & Fly Asian Kitchen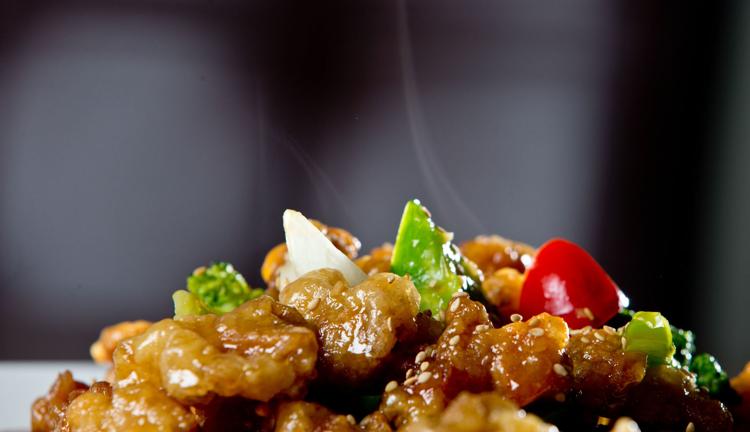 The Drover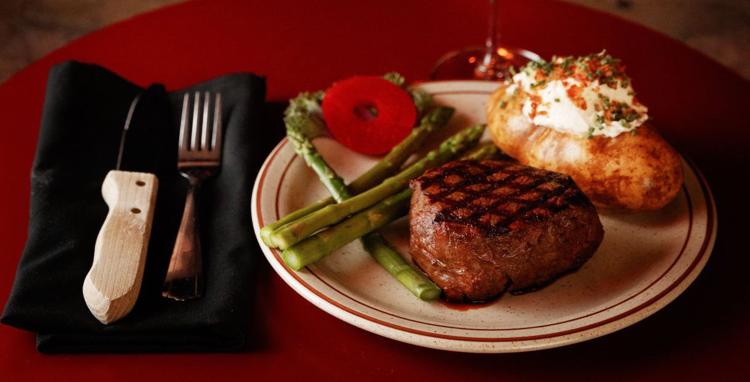 El Basha Mediterranean Grill
Twisted Cork Bistro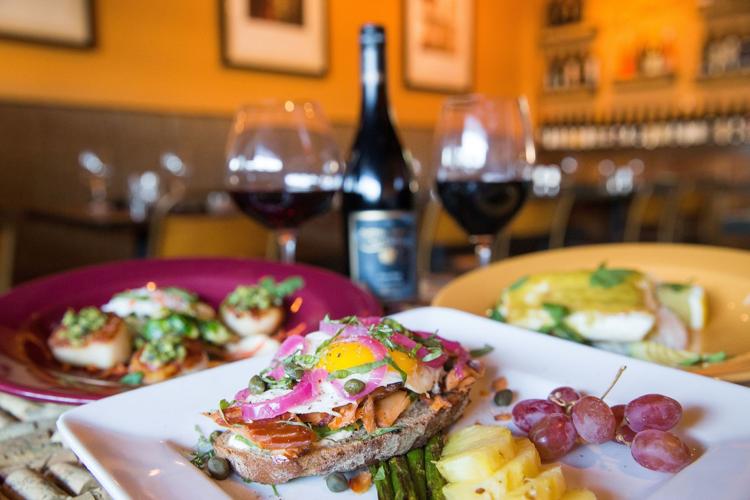 Tired Texan BBQ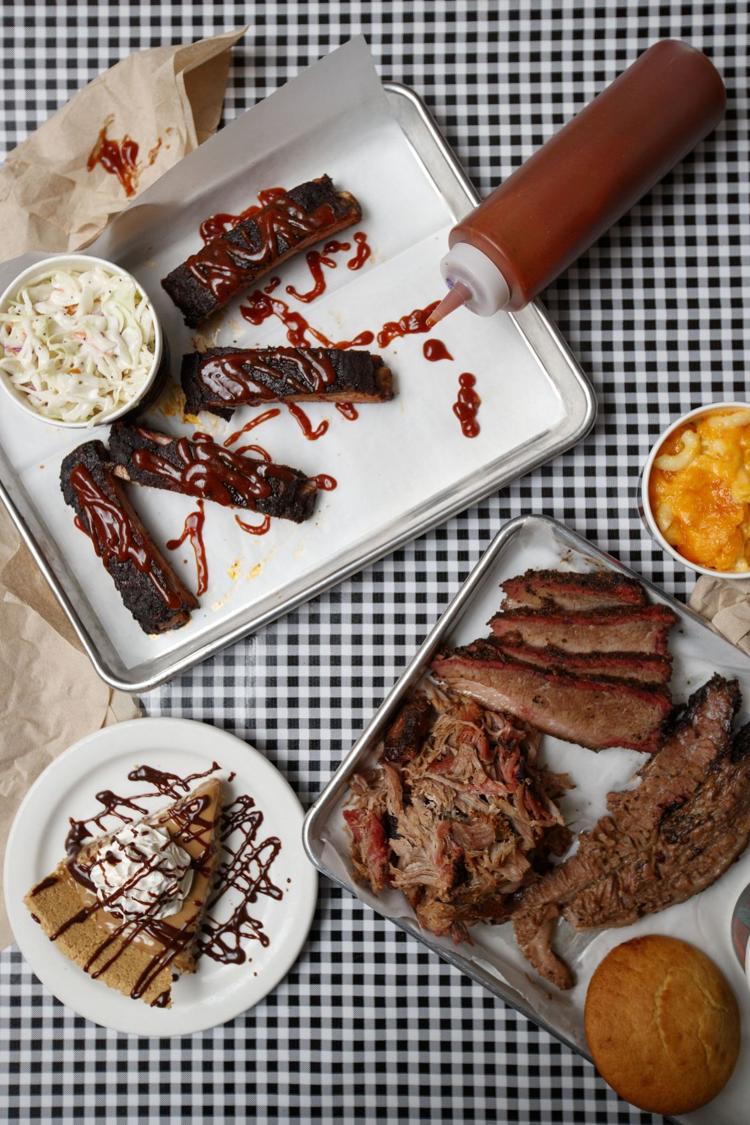 The Jaipur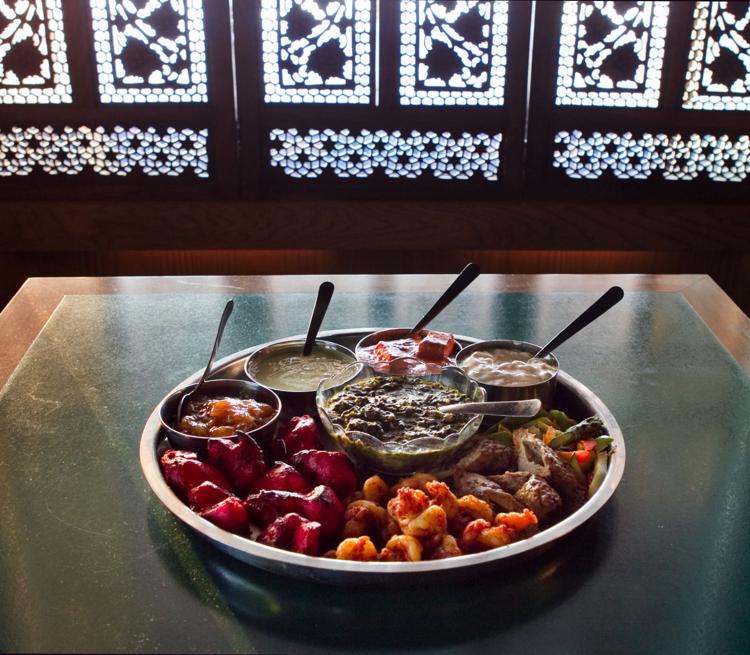 Le Voltaire French Restaurant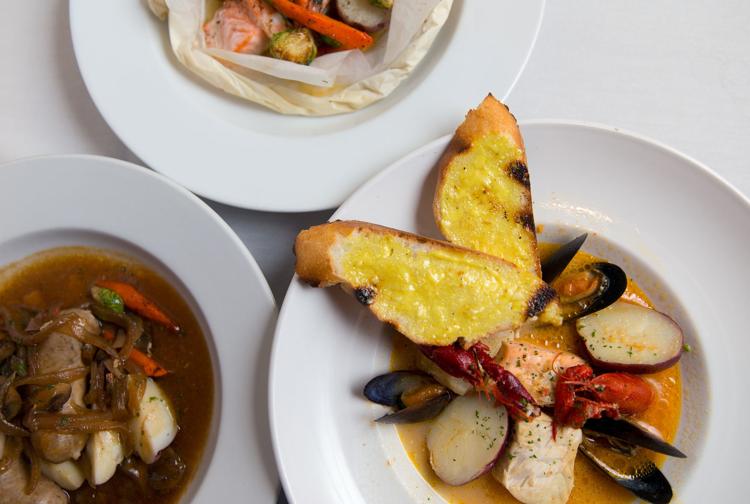 Dante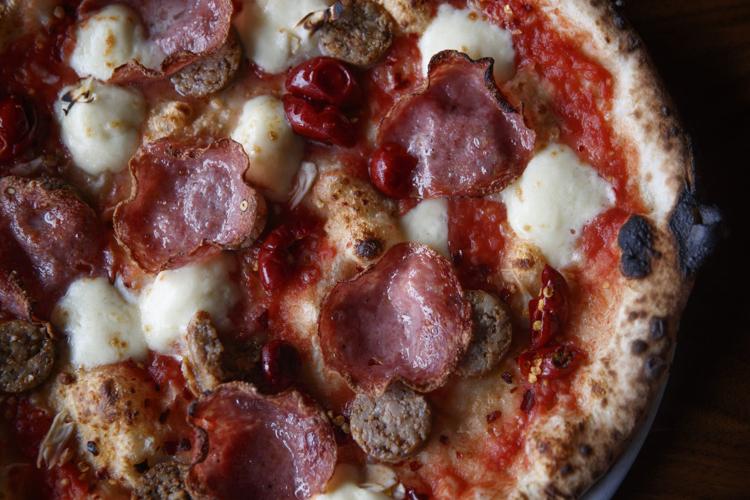 Runza