And though that's disappointing, arts organizations keep coming up with ways to engage the community and give us hope — and beauty — at home.
Omaha Performing Arts has a number of online courses, seminars and performances for all ages at its website: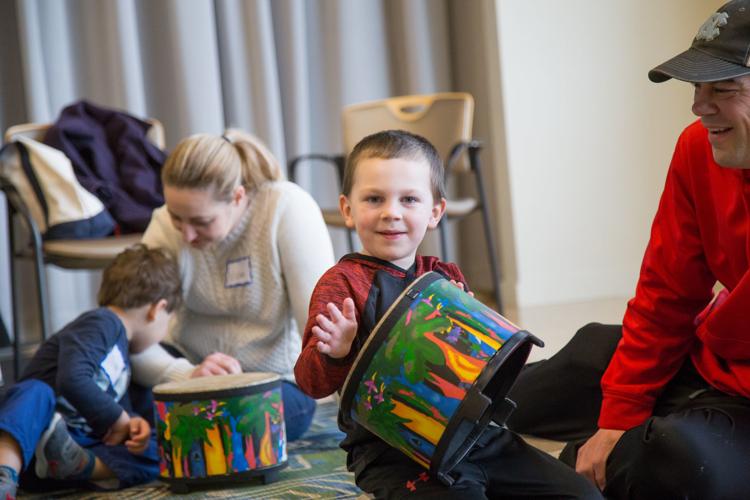 » Wednesday Warmups With Aaron Derell is a great opportunity for homeschooling families to stay fit (and for the kids to expend energy before mom and dad go bananas). Derell, a Disney Musicals in Schools artist, demonstrates fun and educational movements. His videos stream at 10 a.m. each Wednesday.
» Jazz Academy Lessons provide online music lessons for budding John Coltranes. Teaching artist Shawn Bell teaches jazz improvisation to kids of all ages. Participants receive a YouTube link of the current class each Saturday at 11 a.m. You can share the links with other households.
» The Live on the Stream Series features live online concerts by Omaha artists and others on Wednesdays at noon and Saturdays at 6 p.m. Artists include pianist Washington Garcia, director of the University of Nebraska at Omaha School of Music; local vocalist Dani Cleveland and Grace Giebler, an Omaha teen who was an "American Idol" contestant in 2019.
» WeBop Living Room Sessions are designed for a family's youngest members. Videos on the Omaha Performing Arts YouTube channel feature instructor Ms. Kim teaching classes such as the ABCs of Jazz, Meet the Band and Jazz Styles. New sessions are posted once a month.
» Jazz Academy Digital Teacher Workshop is a one-time event for music educators. Jazz Academy teaching artist Shawn Bell will interview nationally acclaimed educator Ronald Carter about his perspective on jazz education and take questions from participants in the last 20 to 30 minutes. The workshop is Monday from 4 to 5:30 p.m. Register at o-pa.org.
» A Digital Audition Technique Workshop is an opportunity for five Nebraska High School Theater Academy students to perform audition pieces and get tips from two Broadway artists, Lawrence Stallings and Omaha native Q. Smith. The Broadway performers will participate in a Q&A session at the end of the workshop, which is from 4 to 6 p.m. Friday. Register at o-pa.org.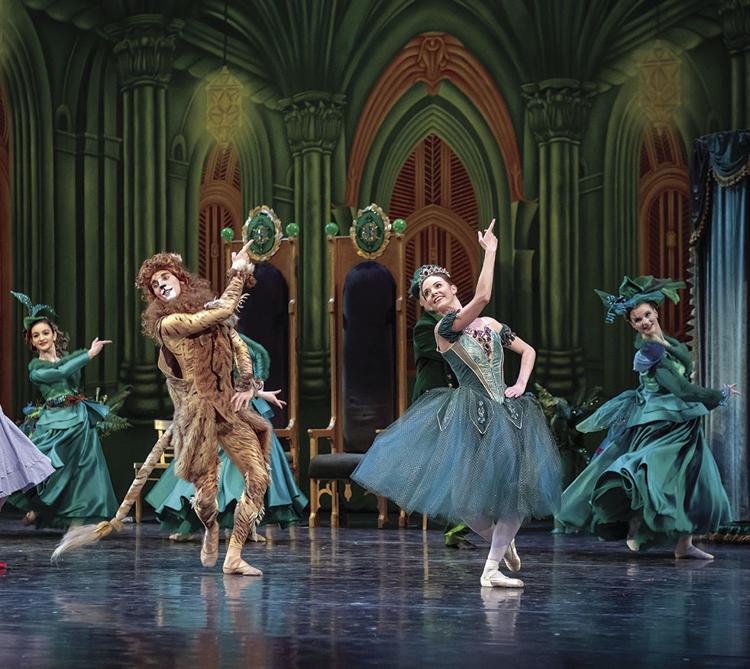 American Midwest Ballet is offering free dance classes on its website. Teachers from the company's school offer instruction on topics including creative movement for preschoolers and advanced ballet.
"We want our resources to be available to everyone," said company artistic director Erika Overturff. The classes are structured so that students can follow along in a typical living room or kitchen.
The website also has a blog that features memories from dancers. The troupe, formerly known as Ballet Nebraska, is celebrating its 10th anniversary.
Digital gallery guides and other offerings are available on bemiscenter.org for:
» "Liv Schulman: The Gobernment," a multi-episode video installation focusing on the lives of unconventional women in Paris between 1910 and 1980. Episodes of the installation are being released for one-week online viewing; a couple have already come and gone, but you can catch up when the Bemis reopens because the exhibit has been extended. A virtual art talk with Schulman and curator Sylvie Fortin will be posted May 28.
» "Claudia Wieser: Generation," installations that examine the coexistence of abstraction and physiological experience. You can view it digitally, but it too has been extended to give patrons a chance to see it live.
In addition, the Bemis will feature a virtual concert on its website from 8 to 10 p.m. May 14. The artist will be guitarist and composer Dustin Bushon, also known as FXTHR. His current work deals with loss, desperation, vulnerability, fear and serenity — emotions that probably are familiar to most of us in the middle of a pandemic.
Shelterbelt Theatre is presenting "Shelterbelt Show Wagon," monologues written and performed by local thespians. Eight audio files are on the theater's website now, and more may be added. A couple of intriguing titles: "Loopin' Ladies of Laredo," performed by Suzanne Withem and written by Ben Beck, and "Are the Bracelets Women Wear Vestigial Handcuffs?" performed by Debbie Krambeck and written by Joe Basque.
And the incredibly cool title of the series? It's a nod to the Omaha Parks and Recreation Department's longtime summer program for kids. Each week, the Show Wagon would visit a different park for performing competitions. I remember having a wonderful time sitting on the grass watching tiny tots sing and dance. I probably I saw a few of the city's current stars in those shows.
April photos: Nebraska faces coronavirus