We picked them for you: the biggest, the best, the coolest concerts coming this week.
1. Carrie Underwood
Carrie Underwood, the Grammy-winning country star behind "Cry Pretty" and "Before He Cheats," will play Pinnacle Bank Arena on Sunday. It'll be a heckuva show, with an all-female bill including "Girl in a Country Song" duo Maddie & Tae and "Buy My Own Drinks" trio Runaway June. Tickets are available via Ticketmaster.
2. Goo Goo Dolls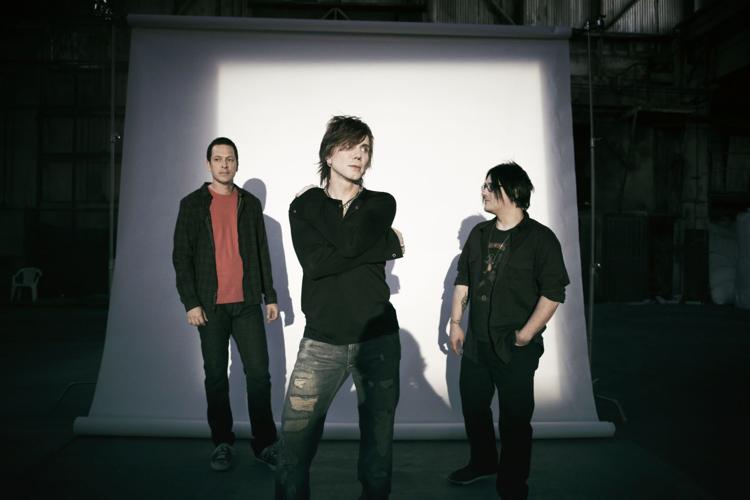 Though they have a multitude of hits in the catalog — "Iris," "Name," "Slide" and "Black Balloon" among them — the Goo Goo Dolls are still making new music. Their new single, "Miracle Pill," is out Friday, and a new album of the same name is out soon. They'll play Stir Cove on Tuesday with Train. And you better know a friend with an extra ticket — this one's sold out.
3. X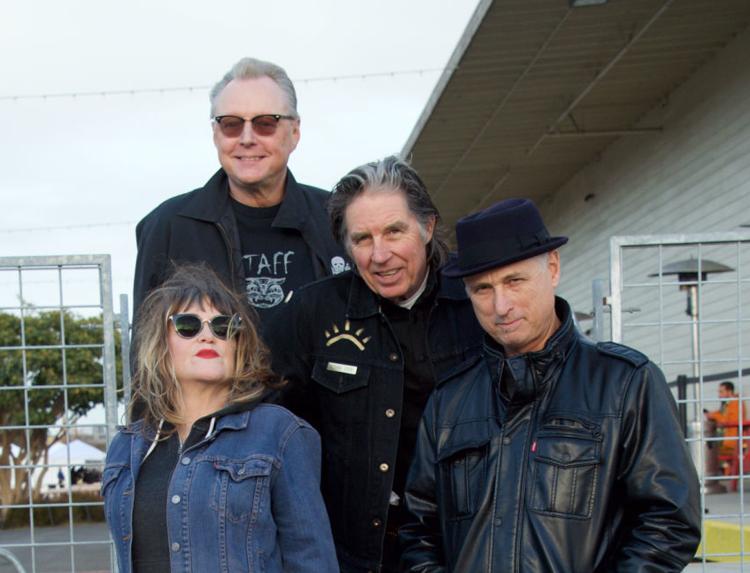 Exene Cervenka, John Doe, Billy Zoom and D.J. Bonebrake are headed back to The Waiting Room Lounge on Sunday. It should be quite a show, considering the legendary punk band has two albums on Rolling Stone's list of the 500 best albums of all time. And the band is making new music for the first time in years. Tickets, $20, at etix.com.
4. Nicholas David
Maybe you heard Nicholas David when he was a finalist on "The Voice" a few years back. But don't let that limit your understanding of the soulful singer-songwriter, whose albums were already great without the help of a TV show. On Saturday, you can put a little soul in your step when David comes to The Jewell for two shows. Tickets, $20, at jewellomaha.com.
5. Mike Zito
Mike Zito can kick out the jams. He played in the Royal Southern Brotherhood with Cyril Neville, Devon Allman, Charlie Wooton and Yonrico Scott. He's released 15 solo albums including last year's "First Class Life." (It hit No. 1 on Billboard's blues chart.) And you can see the bluesman rock it at Chrome Lounge on Thursday. Details on Facebook.com.
Sign up for the Go newsletter
This complete guide of local music, movies, dining and entertainment will have you weekend ready.
MORE THIS WEEK
THURSDAY
FRIDAY
Referencing a great line from "Back to the Future," I Don't Know How But They Found Me is an electronic duo that will rock Lincoln's Bourbon Theatre. Tickets, $20, at ticketweb.com.
SATURDAY
SUNDAY
Not the American rock band I Am. Not the French band IAM. No, I AM is a five-piece deathcore band from Dallas, and the band's latest album, "Hard 2 Kill," is heavy. And they'll rattle your bones when they jam at The Royal Grove in Lincoln. Tickets, $13, at eventbrite.com.
MONDAY
Eyes Set to Kill is still celebrating the 10th anniversary of its 2008 album, "Reach," and you can see the metalcore band's show at The Royal Grove. Tickets, $14, at eventbrite.com.
TUESDAY
Seattle rock band Helms Alee will headline a night of rock at O'Leaver's Pub that also includes The End in Red and Jump the Tiger. Tickets, $10, at localstubs.com.
WEDNESDAY
Chicago indie rock band Dendrons is working on its debut album, but first it's headed out on a tour that leads it to Reverb Lounge. Tickets, $5, at etix.com.
Our best concert photos of 2019
Relive your favorite local shows with some of our best photos.