I met with the McGuigan brothers the other day to talk about their Beatles revue, "Yesterday and Today," which premiered last week at the Omaha Community Playhouse. I set aside an hour for the interview, but we could have talked all night.
The news peg: They're shaking up the format for the yearly show. It's always been an all-request fest, but frontman Billy McGuigan used to curate the written requests backstage so the show had some structure.
Now, they will pick requests onstage (they're still submitted by audience members in writing) and immediately play the song, no matter what it is, no matter if it's a piece they haven't played in two years. When the show began in 2008, it had a "walking on a tightrope" quality, they said. It lost a little of that after hundreds of performances, both in Omaha and on tour, and they want to recapture it. (Audience members have more than 230 total Beatles songs to choose from.)
We got around to talking about that change in the midst of a free-wheeling conversation about our favorite pop group and their tribute show, which runs through Dec. 31. When it comes to the Beatles, we learned we have a lot in common. The brothers say that happens a lot.
Sign up for the Go newsletter
This complete guide of local music, movies, dining and entertainment will have you weekend ready.
Billy, the oldest, and younger siblings Matthew and Ryan have had a passion for the Fab Four since childhood.
"I've known these songs since the womb," Matthew said.
"My first words were 'Yellow Submarine,' " Billy added. ("Really?" I said. He swore it was true.)
"I'm sure I was conceived to Beatles music," Ryan said.
That's because their dad, who was in the military, loved the Beatles too, with a fervent and forever love. When his kids misbehaved, their punishment was to sit and listen to "All You Need Is Love" or "We Can Work It Out." (I wish …)
Dad was stationed in Germany for more than two years, and the family had no radio in off-base housing. They would listen to Beatles songs and mimic them.
"It became an obsession of ours, and (Dad) got a kick out of it," Billy said.
For the past 11 seasons, the show has been a staple at the Playhouse. For the brothers, it's a reminder of their dad, who died in the 1990s. It has become an enduring tribute.
"His love of us and his love of this music was so strong," Billy said.
They relate this story at their show, and it evokes similar memories for many of the people who attend year after year.
I'm chagrined to admit I haven't been one of those people, though I have my own Beatles stories. My brother, who's 18 months younger than I am, was crazy about John, Paul, George and Ringo as a kid, and passed that love to me. But for whatever reason, I've never been to "Yesterday and Today."
That will change in a couple of weeks, especially after the crazy back-and-forth conversation in which we discovered all our commonalities. It was the most fun interview I've had in a long time.
"Who's your favorite Beatle?" one of them asked the minute I sat down, before I could even form a question.
"George," I answered quickly. I figured that out a long time ago. He's a great guitarist who didn't get enough love. (And he wrote the fabulous "Here Comes the Sun.") And really, Paul is a too-obvious answer. (That caused me a little embarrassment when Billy said Paul was his fave.)
"What's your favorite Beatles song?" I'd already figured that out too: "The Long and Winding Road." (The Phil Spector-produced version, not the one on the stripped-down "Naked" album.) The next day, however, remembering the sublime "Golden Slumbers" medley on "Abbey Road," I realized I may have answered that question too quickly.
They answered the favorite Beatle question with similar speed: John for Matthew and Ryan and the aforementioned Paul for Billy.
They had a lot more trouble picking a favorite song. The question had many layers: Favorite to play on guitar? To listen to? It depends.
What's the song that nearly stumped them? "You Know My Name, Look Up My Number." (I'd never heard of it and guessed it was an early one. I was so wrong. It's the B-side to the "Let It Be" single.)
What is the most requested? Probably "Hey Jude." They love playing it because the audience is so engaged.
"The connection we make with the audience is why we like doing it," Matthew said.
We talked about why The Beatles have endured, and why their music means so much to so many.
I told them one of my Beatles stories. A few years ago, a dear colleague died unexpectedly. She was an arts and music lover and, like me, was a kid in the '60s.
I couldn't sleep one night shortly after her death. Out of nowhere, I felt called to do something very specific to honor my friend. I was supposed to sing "In My Life" at her memorial service.
The message, if you can call it that, seemed weird (although I have sung in public many times), yet compelling. Before I lost my nerve, I called the woman who was helping to coordinate the service, told her my story and asked if that was something I could do.
I had a lot of time to think about it between that time and the actual event. I started to worry. I knew the words from hearing the song on the "White Album," but I hadn't really stopped to consider the meaning. What if it wasn't what I remembered? What if it was an obvious love song? It might seem stupid at a wake.
I should have known better. Like so many songs by John, Paul, George and Ringo, "In My Life" can be many things to many people, a cherished memory, an ode to the legacy of friendship, a tribute to a loved one, an anthem to a life well-lived.
That sums up the group's appeal to so many disparate people, Billy said.
"The theme of their music is it's all gonna be OK," he said.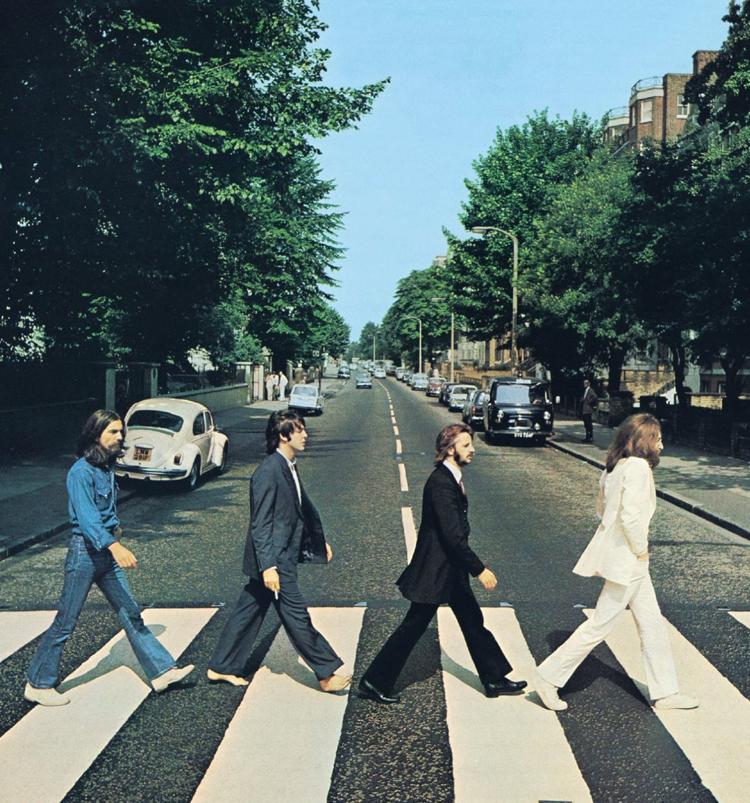 Field Blend II is this weekend
A collaborative wine event known as Field Blend will have its second gathering on Sunday.
Howard Street Wine Merchant developed the event as a way to join arts, entertainment and hospitality groups.
Field Blend II: Fieldsgiving will be from 4 to 10 p.m. at the Immaculate Conception Church Bowlatorium, 2701 S. 25th St. The main wine-tasting event will be upstairs in the old gym, and all-night bowling and a VIP tasting will be in the basement bowling alley. Twenty wine distributors will be featured at the main tasting, and wine will be available for purchase.
Partners for the event are Schatzi Imports; Fernson Brewing; Block 16, which will provide food; and the local chapter of the Juvenile Diabetes Research Foundation, which will receive a portion of all retail sales. DJ Eric Ziegler will provide music.
The first Field Blend was this summer at the historic 40th Street Theatre, and featured wine, wood-fired pizza, ice cream and a performance from an Omaha indie rock band.
Theater reviews from Betsie Freeman in 2019
A collection of 2019 theater reviews from The World-Herald's Betsie Freeman.