I've been going to Maha Festival since the beginning.
And I've seen nearly everything in between, the 100-plus performers who have taken the Maha stages.
(Confession: I did miss the third iteration of Maha. I was at my best friend's wedding.)
As we're looking toward this weekend's epic festival capped by Lizzo and Jenny Lewis, I decided to take a brief look back and remember my favorite-ever performances at Maha over the years.
Superchunk — 2010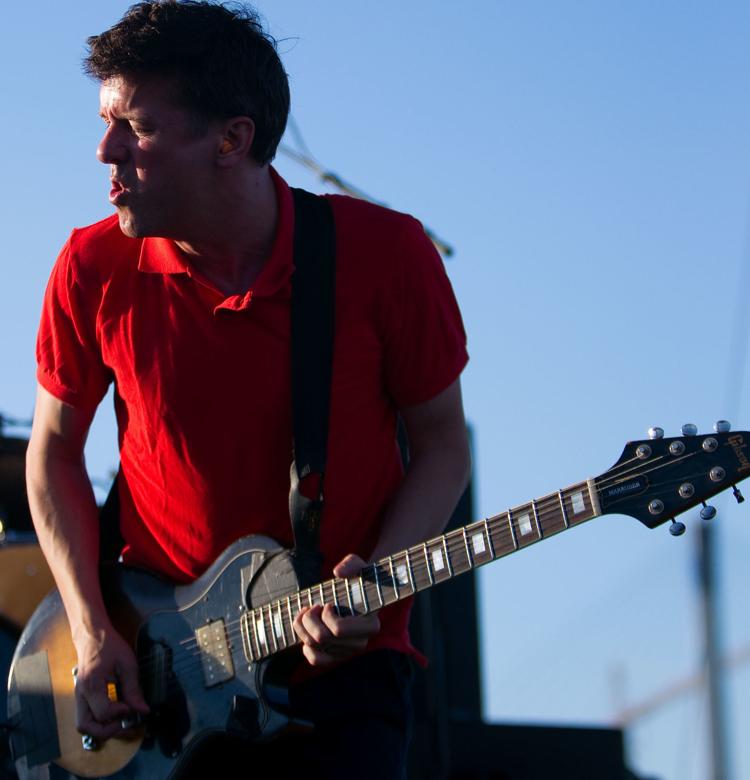 In its second year, Maha had one of its best lineups ever. There was a good selection of local talent, including a high-on-the-lineup-poster slot from The Faint. Ben Kweller played a fantastic set. Spoon was headlining. But I'll forever remember that show for seeing Superchunk, the North Carolina rock band. They had a great album, "Majesty Shredding," out that year, and despite being indie rock royalty, I'd never seen them before. They delivered. And when they finished with "Slack Mother******," the whole crowd sang along.
Icky Blossoms — 2012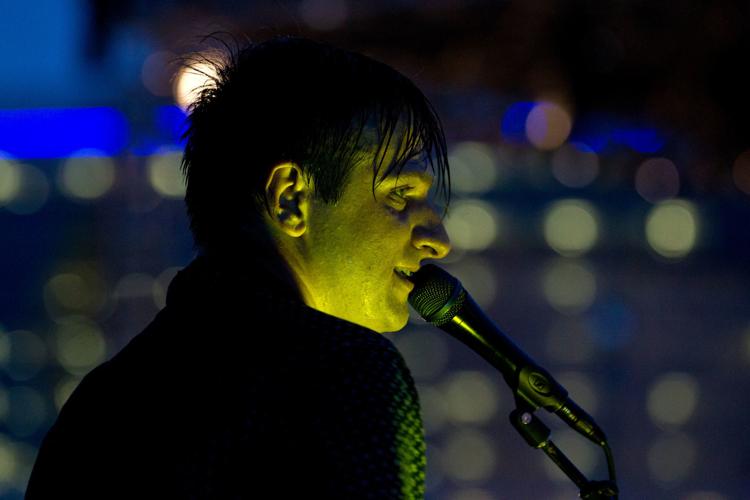 "Who was that?" That's what I heard over and over and over again after the Omaha electro-rockers turned Maha into a dance party. That was Icky Blossoms, and they are excellent. Just as the sun was going down, they took their places on the small stage and shot off into the sky, bringing a team of gyrating, grooving, dancing kids with them. The headliners that year were good, but I remember this way more.
Matt and Kim — 2013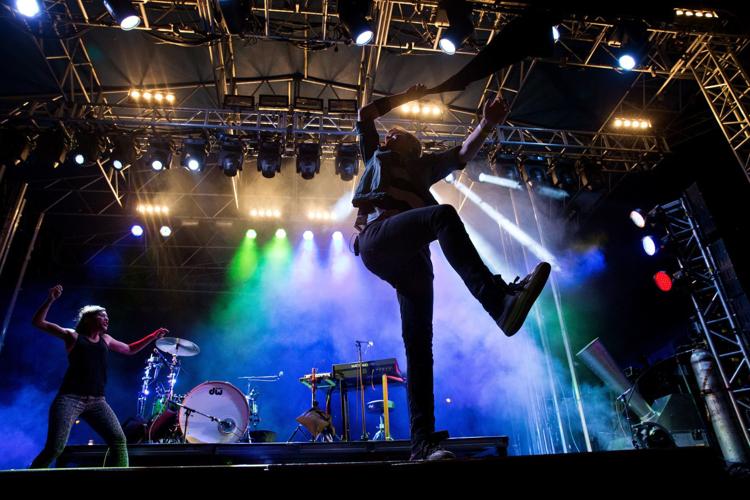 Most people were at Maha that year for the Flaming Lips, but their strange and fuzzy set wasn't as fun as Matt and Kim's. Beach balls, banging music and a party atmosphere descended upon Stinson Park during that penultimate set. It felt like a celebration. (And guess what? Matt and Kim are in the same slot for this year's Maha, too.)
Death Cab For Cutie — 2014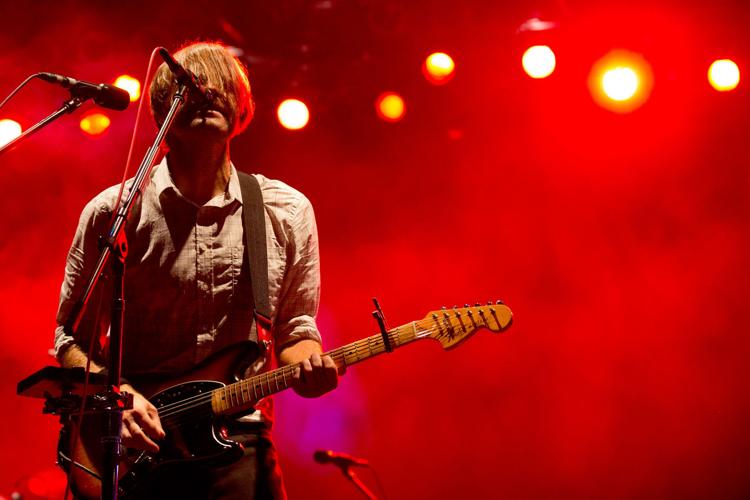 Death Cab was pure power in its headlining show that year as they cranked up the energy and the volume level. They raced ahead with "You Are a Tourist." They pulled back for "I Will Follow You Into the Dark." Fans screamed every word.
Purity Ring — 2015
This set was something of a surprise. All day, I noticed this odd bit of stage off to the side: a bunch of lights mounted in a circle. When pop duo Purity Ring took the stage, Corin Roddick stepped inside the circle and began beating on the lights. Turned out, they were set up as electronic drums and synths that lit up as they were played. Plus, Purity Ring's songs were a whole lot of fun. It was a full-on experience to see them live.
Diarrhea Planet — 2016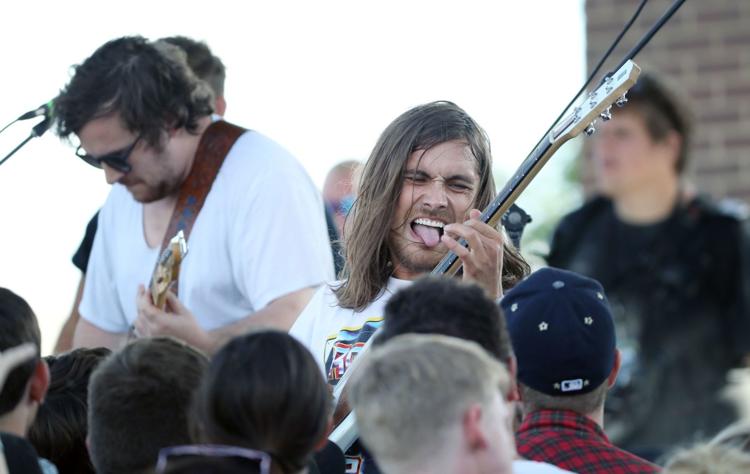 Sadly, Diarrhea Planet is no more. The band broke up last year. But we were lucky the Nashville garage rock band and its four-guitar attack graced the stage at Maha. Despite its, well, odd name, the band was a rock 'n' roll wonder as its four guitarists made a solid wall of melody played at a frenzied pace.
Run the Jewels — 2017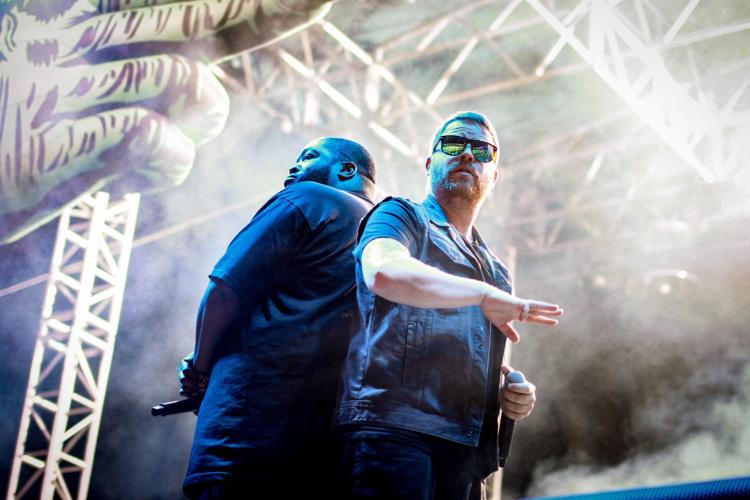 I'm still bummed this one was called early. The hip-hop duo of Killer Mike and El-P thundered onto the stage, and their fiery, inventive and sometimes hilarious lyrics, coupled with El-P's fuzzed-out, killer beats, shook the festival so hard that it felt like Stinson Park itself was vibrating. I need them to come back so they can play "Talk To Me," "Nobody Speak" and "Legend Has It" again, plus a few extra songs to make up for having to leave the stage when a thunderstorm swept in.
The Faint — 2017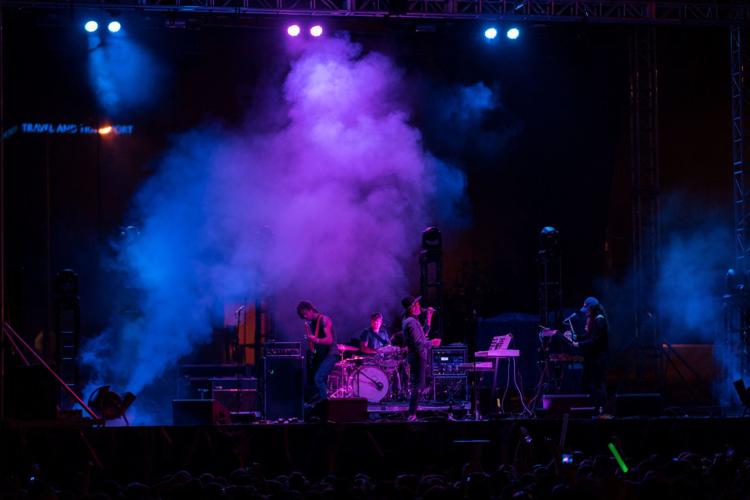 The Faint played Maha twice, and its set leading up to Run the Jewels' in 2017 was one of the best I've seen the Omaha band play. In fact, I maintain The Faint is one of the best live bands you'll ever see, so stick them in a festival with several thousand fans, and you'll end up with people losing their minds as they dance to pulsing electronic rock.
TV on the Radio — 2018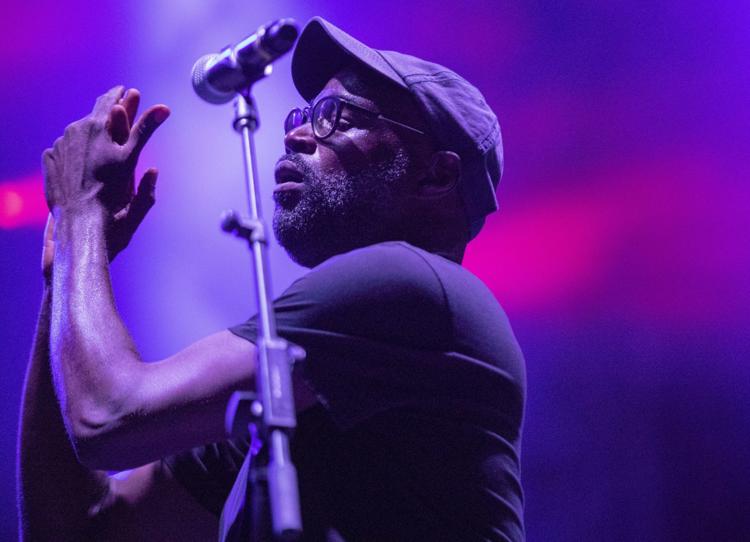 It was bright. It was beautiful. It was loud. It was everything I wanted from a band that I've been following since hearing their lauded album "Dear Science." Well, it just so happened they celebrated the 10th anniversary of that album at the same time Maha celebrated its own. When they closed with "Staring at the Sun," it was like a rocket taking off.
Weezer — 2018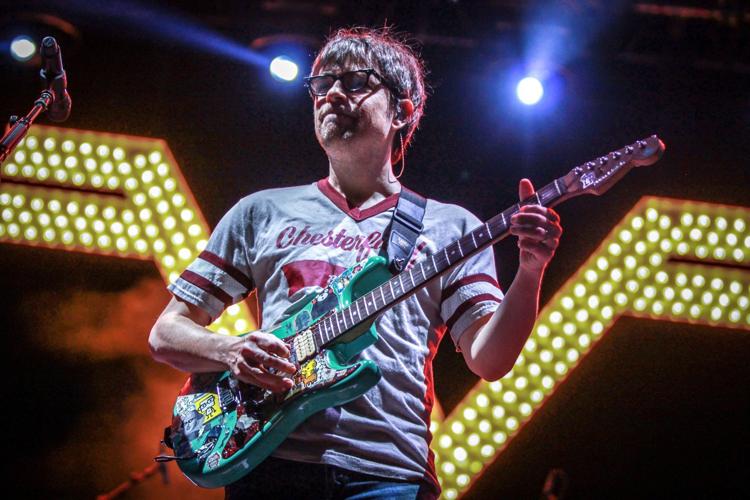 Last year's headliner was fantastic. Easily Maha's most famous booking, the "Buddy Holly," "Beverly Hills" and "Hash Pipe" band was clearly a crowd favorite, and everything they did got a rise out of the gathered throng — even their cover of Toto's "Africa."
Interestingly, they played the quirky song "El Scorcho." A decade earlier, original Maha headliner Dashboard Confessional did a cover of the same song during their Maha set. It was quite a different scene: Weezer playing a beloved fan favorite to thousands of screaming fans in a huge park versus Dashboard doing a cover to a few hundred standing on a slab of concrete.
Photos: The history of the Maha Music Festival
Take a look back the Maha Music Festival.