Steve Martin and Martin Short have done a lot: "SCTV," "SNL," stand-up, books, movies, plays, music, TV shows.
Far too much to name here.
However, we do have the resources to pick some of the best things they've done (and a couple of the best things they've done together), just in case you need some extra Martin and Short in your life.
Steve Martin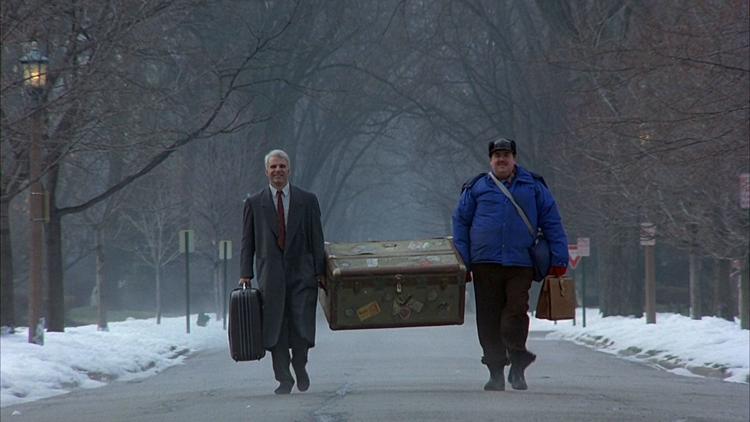 "Planes, Trains and Automobiles"
The hapless exploits of Martin and John Candy are classic. ("Those aren't pillows!") And it's just as funny the 20th time you see it.
Martin's been playing banjo as long as he's been telling jokes. And this 2017 album deftly combines his comedy with his musical mastery. It's good.
Released more than a decade ago, Martin's memoir starts with his early life working at Disneyland and even recounts why he quit stand-up.
Martin Short
Short's been putting on a fat suit to play the ridiculous television interviewer for more than two decades, and the character is Short wackiness taken to the extreme.
Before he was on "SNL" and in a host of other shows and movies, Short was a cast member on this wacky sketch show. It's where he originated characters like Jackie Rogers Jr. and Ed Grimley.
It wasn't a hit when it was released. In fact, the movie about a young boy (Short) staying with his uncle (Charles Grodin) was a bomb and critics hated it. But it's become a cult classic.
Together
The first time Martin and Short met was on "Three Amigos," and together with Chevy Chase, the pair made a hilarious and infinitely quotable film.
Martin as the straight man fretting about his daughter's impending nuptials and Short as the wacky European wedding planner make for the best scenes in the movie.
Sign up for the Go newsletter
This complete guide of local music, movies, dining and entertainment will have you weekend ready.
13 of the most expensive movies of all time
By Micah Mertes / World-Herald staff writer
Movies are expensive — especially movies in which people fly or cities are destroyed or Johnny Depp is a pirate.
"Avengers: Infinity War," in theaters this week, is actually the second-most-expensive movie ever made, coming in at an eye-popping $300 million. And that's just its production budget (marketing adds another $150 million to the price tag).
With $$$ on our minds mind, we looked into the other biggest and budget-est movies of the modern era. These are the most expensive movies ever made, followed by some of the most expensive movie series ever made back-to-back. 
Note: Numbers are unadjusted for inflation.
Note 2: A lot of movies are ties.  
Sources: The Numbers, Box Office Mojo