Maha Festival 2019 is in the books.
But I'm still thinking about it.
Music festivals like Maha are such a large experience that they can take some time to process. I wrote as much about the festival as I could in my initial review, but even a few days later, I'm still thinking about the two-day event.
Lizzo. Just everything about her.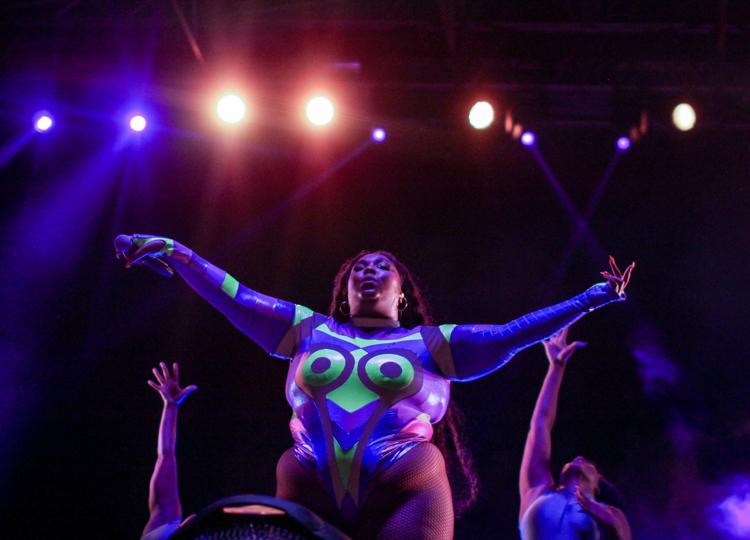 Her neon leotard. Her dancers. Her energy. Her flute. Her songs. Her voice. Her twerking. Her happiness. Her excitement. Her fans.
Everything. All of it. Seeing thousands and thousands of people freaking out to Lizzo's every move was something else.
Matt and Kim continuing to rock even after Kim got injured.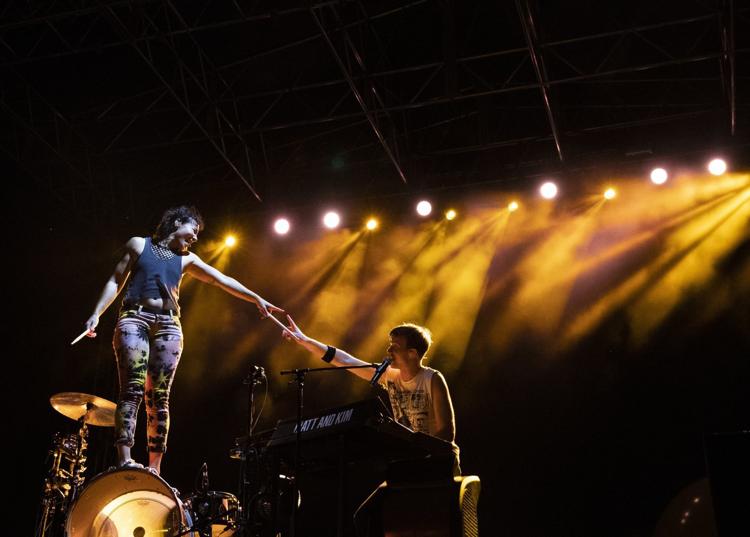 Even if you're not into Matt and Kim's music, you have to tip your hat to their live performance. They mixed in a bunch of hip-hop songs (either as tracks or just by playing covers) to keep the energy up, and both Matt and Kim are absolute firecrackers on stage. Plus, they had naughty blow-up dolls and giant beach balls and balloons and everything else. And even a (potentially) traumatic injury didn't stop the party. Kim confessed in the middle of the show that she might have torn her ACL, but she vowed to keep performing. She didn't stop slamming the skins until she literally had to be carried off stage.
The atmosphere was intense.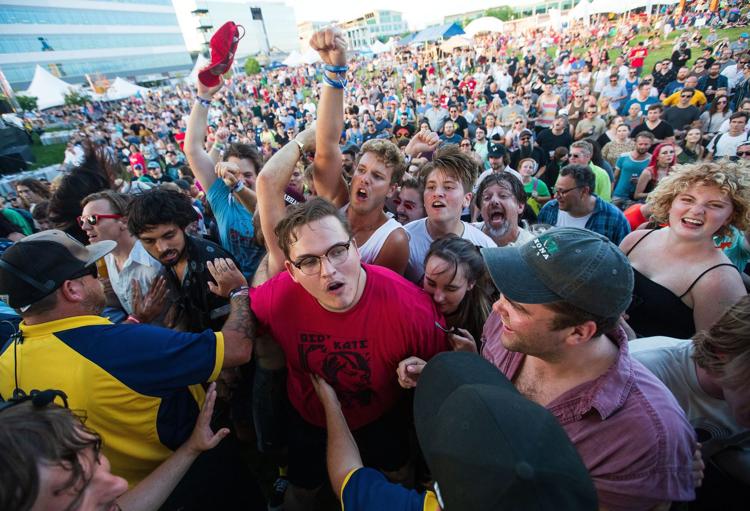 Friday's late-starting show was a nice way to ease into Saturday's all-day, sold-out frenzy. The whole of the festival grounds were buzzing as fans walked between the stages, visited the tiki lounge or waited in the long line for the Ferris wheel. And once the nationally touring acts started coming up, fans were ready to let out some of that loose energy. It swelled until Lizzo came up, and the whole place went off. You don't see that kind of energy often.
Duckwrth came with fire.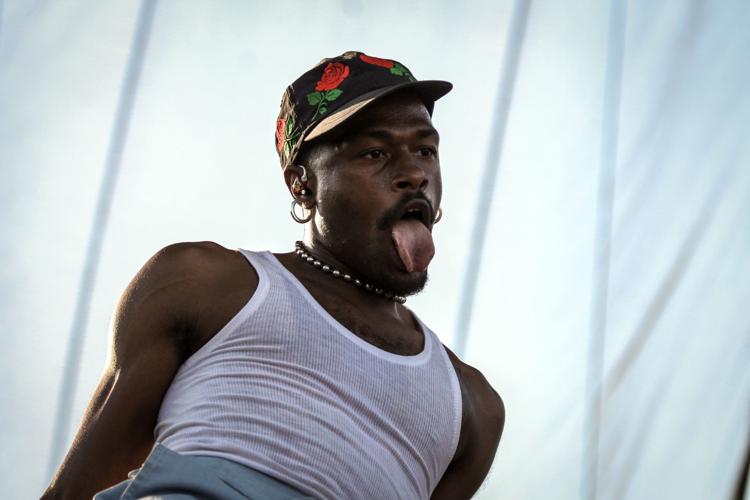 I wasn't sure how many people would know Duckwrth. Then he came onstage. For starters, he kicked into his set with the massive energy of "Start a Riot" (it's on the mostly excellent "Spider-Man: Into the Spider-Verse" soundtrack) that sent the early crowd into a frenzy. Oh, and everyone knew the words. Kids were screaming the words and dancing like mad at his early evening set. It got the night started off right.
Not having drink tickets.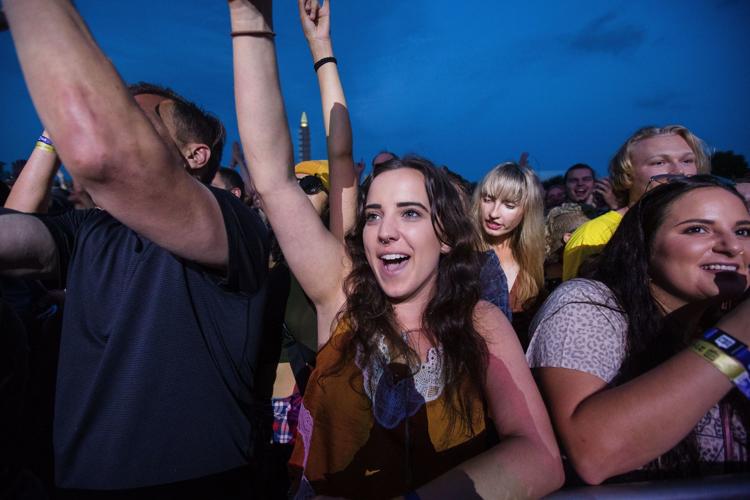 Y'know what was nice? The wristbands at Maha. Your wristband had an RFID tag in it that you scanned to get into the festival. It also worked as a cashless card to buy food and merch and booze. It's what a lot of big-time festivals do, and it was nice to just scan your wristband and move on without having to deal with cash or cards or different payment systems at each spot or (worst of all) drink tickets. I did hear from people that the beer and food lines were long, and they blamed it on the wristbands. I thought the wristbands made things go quite fast. And the lines? They were long because it was a sold-out show. Maha was at max capacity!
Courtney Barnett shreds.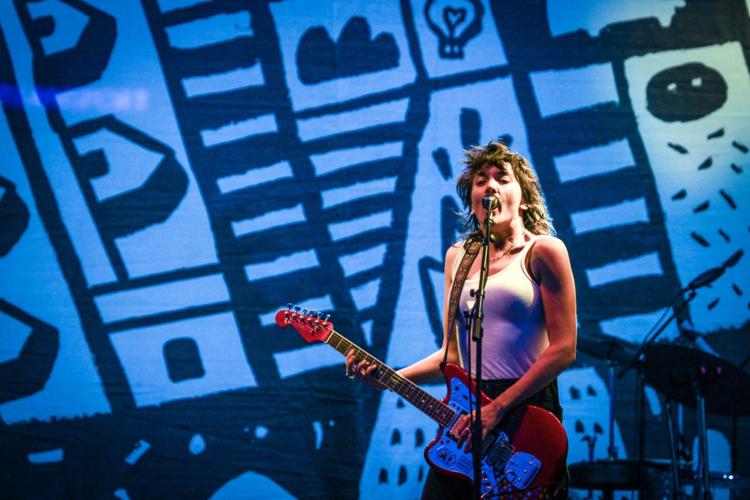 "You gotta see them live." You've heard that one before, right? I think everyone has. That's advice I'd give to anyone about Courtney Barnett. I love her records. Her last one was in my top 10. But seeing her perform was something else entirely. She absolutely shredded. Her songs had a frenetic power to them pushed by her buoyancy and enthusiasm. While Jenny Lewis had a fun, entertaining set, Barnett's was so good that it was nearly impossible to follow.
Jenny Lewis saluted Omaha Girls Rock.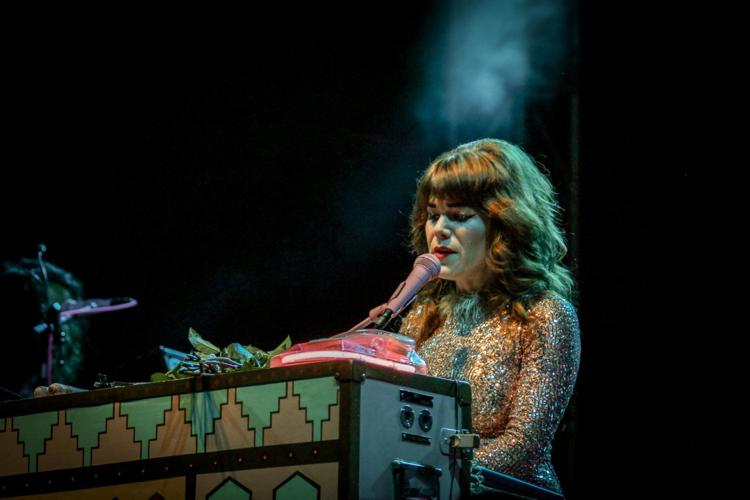 At the end of her performance, Jenny Lewis sat down in her sequin dress and answered the phone. (Yes, there was a phone on stage.) The person on the other end of the line said she had friends who wanted to join her for a song. Considering Lewis was once on Saddle Creek Records and has pals in Conor Oberst and other Omaha musicians, some in the audience immediately began muttering about who it could be. Well, it was several girls from Omaha Girls Rock, the rock 'n' roll summer camp, who came up to sing "With Arms Outstretched." What an experience that must have been.
Oh Sees were so loud, so good.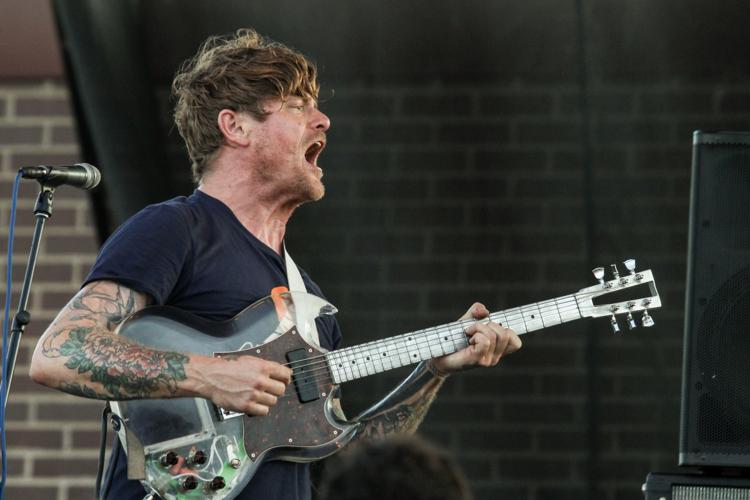 During the Cali garage rock quartet's set, we were joking that we didn't think they'd ever played a set longer than 40 minutes. The Oh Sees tend to play fast and hard, and they burn through material quickly. The only thing that seems to slow them is frontman John Dwyer's zany guitar solos. Dwyer's crazy talented, and he even drank a beer, hands-free, while playing a solo during the show. And on top of Dwyer, they're simply a powerhouse band, which is all the more apparent from their side-by-side drummers. Each smack gave the song some serious power.
Sign up for the Go newsletter
This complete guide of local music, movies, dining and entertainment will have you weekend ready.
While I have Maha on my mind, I'm already thinking about Mahas to come. What's next for the fest?
Will Maha outgrow its current location?
It sure could. Maha was sold-out, and it was packed. If the festival continues to nab lineups that draw that kind of audience, it might be worth exploring how to get bigger. They could expand to a third day. They could switch from a half-day Friday and full-day Saturday to two full days (either Friday-Saturday or Saturday-Sunday). They could move the festival to a bigger place.
Where else could Maha go?
There aren't many Omaha spots with the capacity Maha requires coupled with its relatively central location. You could pick any nearby farm field, but how would you get power? You could take it to any number of parks, but would they be as accessible as Stinson Park? One interesting notion: put it at the Gene Leahy Mall. When the mall opens in 2021, it could be an interesting location if it fits Maha's needs.
How do you top Lizzo?
You can't. And you shouldn't try. Lizzo was presciently chosen as Maha's headliner just as her star was about to rocket across the sky, and as her fame went ever higher, so did Maha's ticket sales. Maha already knows that headliners are how festivals are judged, and of course they'll be thinking of getting the biggest, best and most interesting choices. But trying to get an artist so perfectly on the cusp again next year would be nearly impossible.
Who's on the Maha headliner wish list?
I don't know who's on Maha's wish list, but this is who is on mine:
Some of those would be headliners. Some of them might be too big to headline Maha. But I want them all the same.
Photos: 2019 Maha Festival