The pop star can sing. She can dance. She can soar high above the crowd, intertwined with other dancers and aerial silk ribbons.
And she can do all of that at the same time, seeming barely taxed by the effort. She's a serious singer and performer.
And she's an athlete, maybe one of the best to ever stand in front of thousands at the CHI Health Center. The singer born Alecia Moore does a seemingly insane workout in addition to running from one end of the stage to the other every night on stage.
Though she's an athletic specimen, she's not the only ripped musician out there. Ahead of her Omaha show next week, we're calling attention to 17 other crazy-talented modern-day musicians who also happen to be athletic.
Adam Levine
Ever see him on a magazine cover with his shirt off? There are several. The Maroon 5 frontman does an insane yoga regimen that keeps him incredibly fit.
Sheryl Crow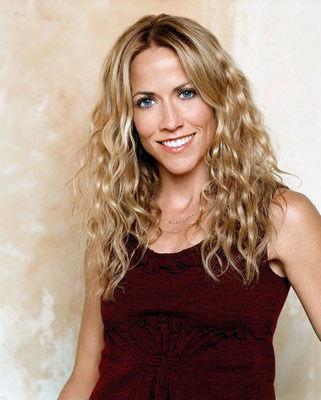 Before she was singing about making you happy and the first cut being the deepest, Crow was a star athlete in high school. Now she stays fit, believing a daily workout is the key to staying healthy.
The men of Red Hot Chili Peppers have a penchant for performing with very little clothing. It's partly amusing, but it also has to be because their lead singer is absolutely ripped. The 56-year-old looks better than most people half his age.
Sting
The solo star and former frontman of The Police, Sting is famous for his music as well as his advocacy for healthy mind, body and spirit.
Jennifer Lopez
Does the pop star and actress age? We can't tell; the 49-year-old is totally shredded, and she looks like she could kick the butt of her fiancé, Alex Rodriguez. She eats really clean and works out hard almost every day.
Bruce Springsteen
If you're looking for The Boss while he's on tour, you might find him at the gym. Seriously. He mostly eats vegetarian and finds time to run and lift almost every day, even when he's on the road.
LL Cool J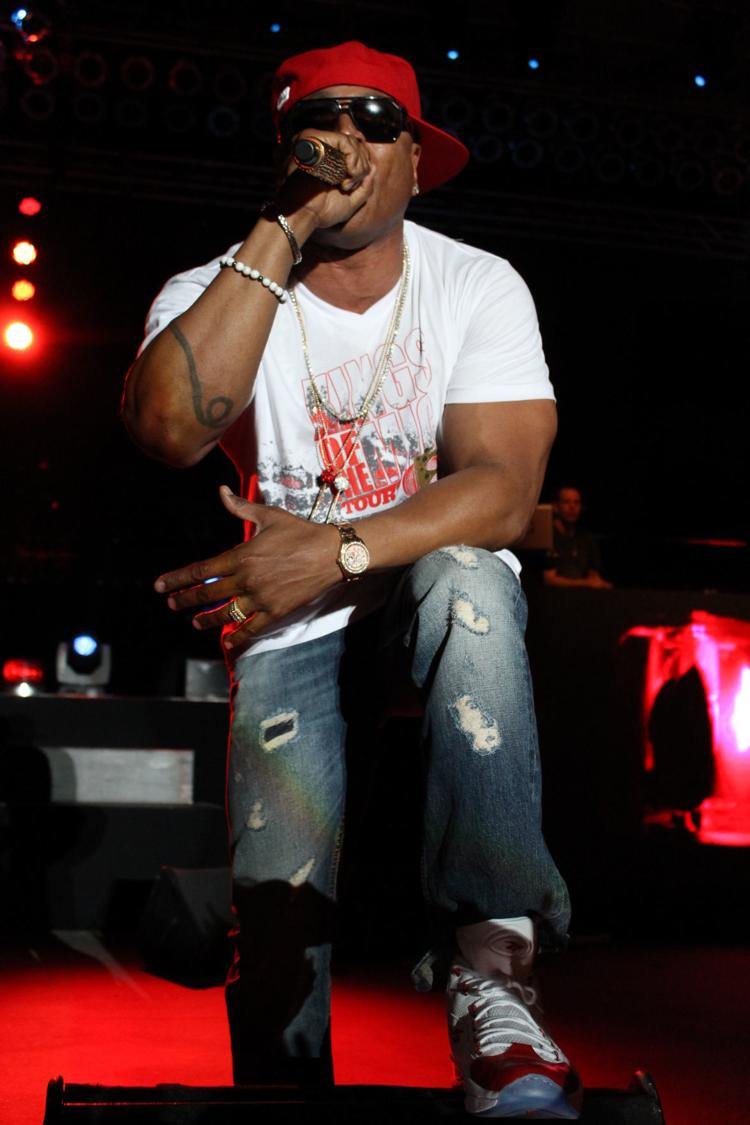 There's a reason the rapper/actor looks so good. He works out like crazy, and he's absolutely jacked. Ever see him do pushups? It's insane.
Beyoncé
Through the years, the pop star has advocated a variety of diets and exercise routines, typically giving them a lot of exposure just because, y'know, she's Beyoncé. But lately, she's gone vegan and subscribed to famed nutritionist/trainer Marco Borges' Power Moves workout. It's working well.
Henry Rollins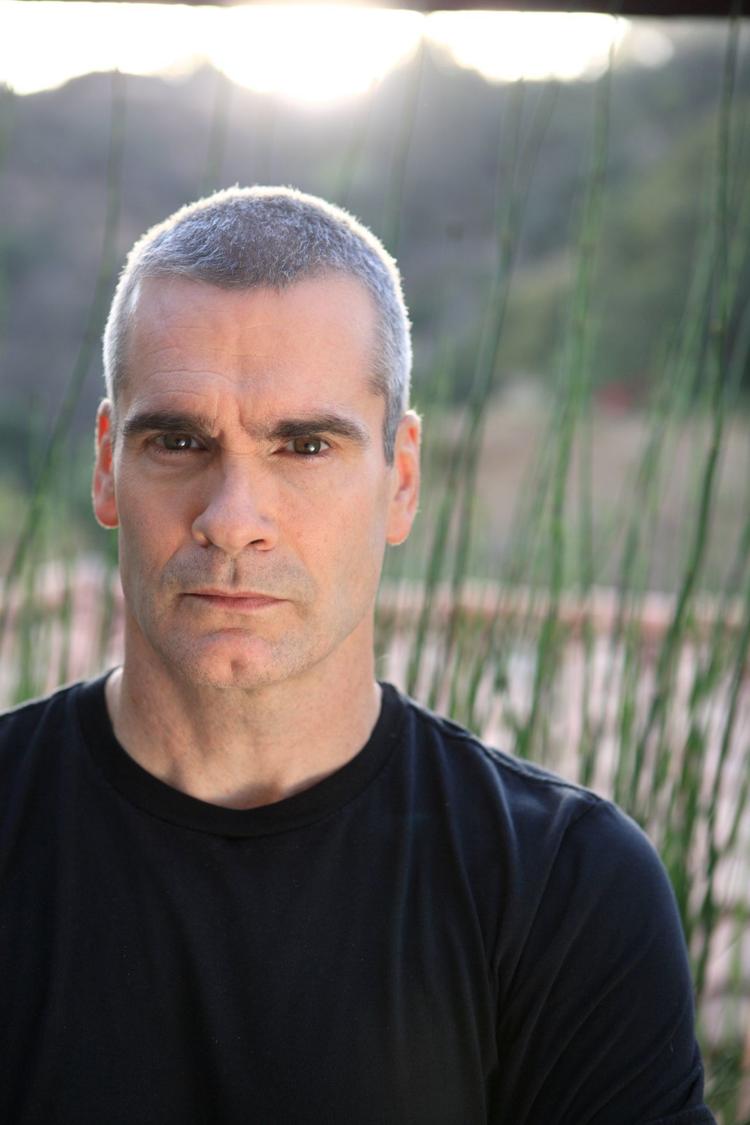 Tired of taking punches at Black Flag shows, the former hardcore punk singer started working out. A lot. Now 58 years old, he's still a large and intimidating presence.
Brian Kelley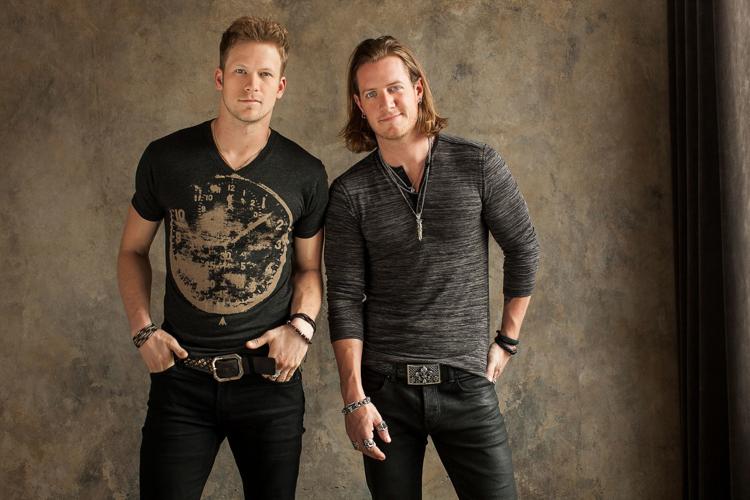 Before he was in Florida Georgia Line, Kelley was a star baseball player at Florida State, and he was scouted by major league teams.
Sam Hunt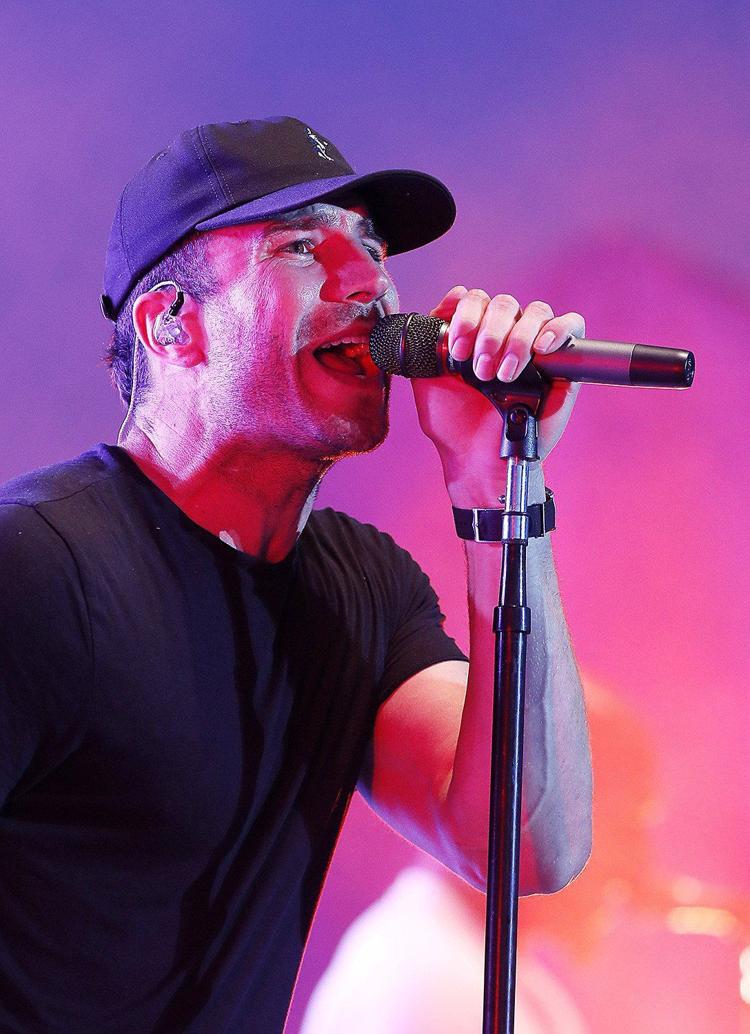 The "Body Like a Back Road" and "Take Your Time" country singer (who also wrote big singles for Kenny Chesney, Keith Urban and others) was previously a quarterback for Middle Tennessee State, and he tried out with the Chiefs. And he still does an intense workout when he's on the road.
Rod Stewart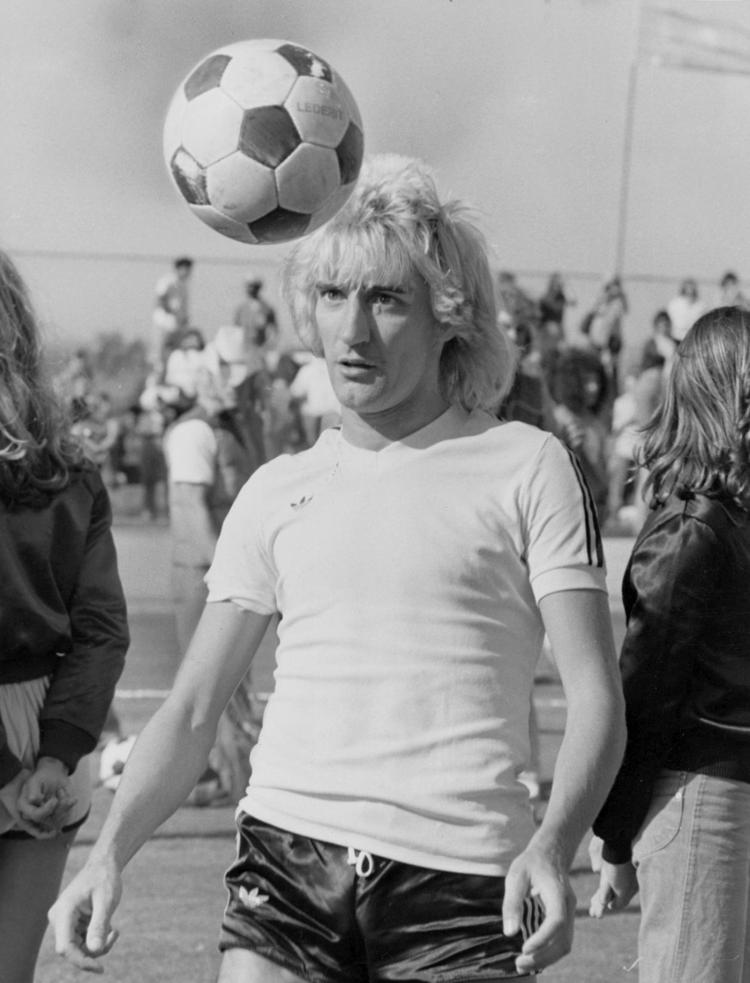 Long before he was a musician, Stewart was a star soccer player. He tried out for some major clubs, but he dropped the game to go be a musician. The music thing worked out fine, but Stewart still loves to play soccer. He brings a ball with him a lot.
Tim McGraw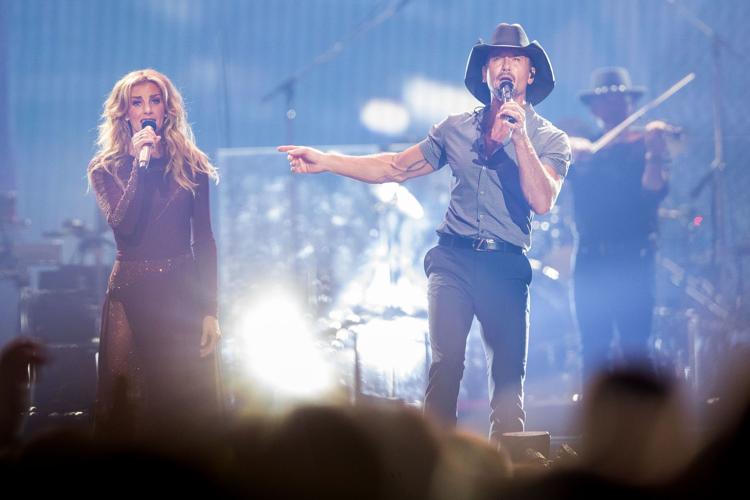 The country star seems to age backward, looking better (and more muscled) than he did a decade ago. It could be that he's the son of former major league relief pitcher Tug McGraw, and despite pursuing a music career, the younger McGraw has been a lifelong athlete. But it probably has less to do with genes and more to do with the grueling CrossFit workout the 51-year-old does with his road crew.
Usher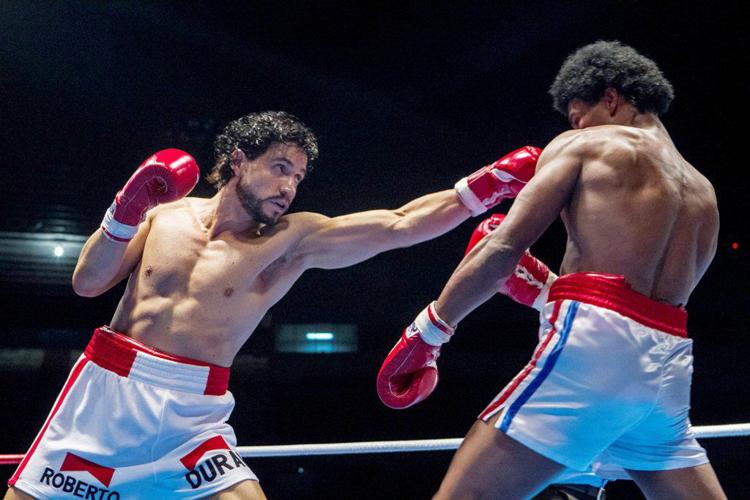 A sports nut — he's part owner of the Cleveland Cavaliers — and fan of taking shirtless pictures, the R&B singer works out hard. Recently, he worked his body harder than ever to play the role of boxer Sugar Ray Leonard in the biopic "Hands of Stone."
Garth Brooks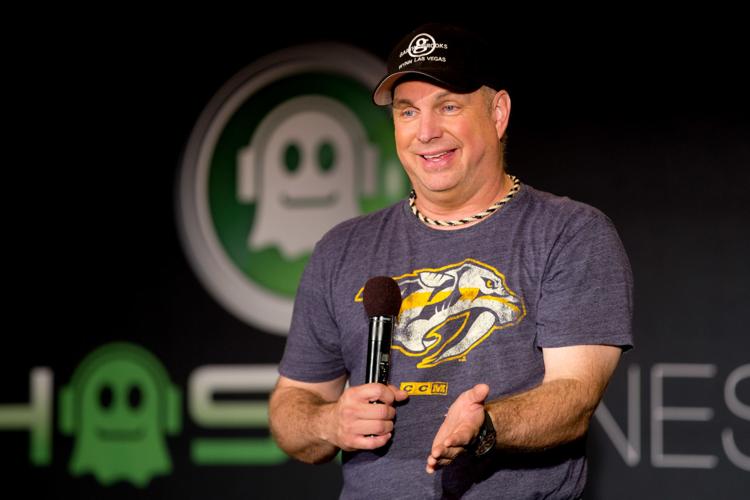 You might not imagine Garth Brooks as an athlete. But the country megastar earned a track and field scholarship to Oklahoma State, and he loves baseball. Long after he rose to music stardom, Brooks participated in spring training for three big league teams: the San Diego Padres, New York Mets and Kansas City Royals.
Alice Cooper
The shock rocker isn't exactly a muscle head like some of the others on this list. But he's got a decent short game and a single-digit handicap. He plays golf almost every day, and he's good. There are other musicians you'll want to steer clear of in a big-money golf game, most notably Vince Gill and Justin Timberlake.
Lil Wayne
It's tough to describe a Lil Wayne concert. Sure, there's the stellar hip-hop and his fans screaming every word. And sometimes, there's also a skate ramp. No joke. Weezy got pretty good at skating, and has included a full-size ramp (and even dropped in) as part of some of his concert tours.
Our best concert photos of 2019
Relive your favorite local shows with some of our best photos.