Postmodern Jukebox is not afraid to jazz up Guns N' Roses or bring a little swing to Miley Cyrus.
And a pair of musicians with Omaha ties will help them do that Wednesday when the group plays the Holland Performing Arts Center.
Postmodern Jukebox reworks popular music in retro styles, and they're mighty popular.
Founded by Scott Bradlee, the troupe gained traction with its series of viral YouTube videos. Versions of Radiohead's "Creep," Meghan Trainor's "All About That Bass" and Lady Gaga's "Bad Romance" each have netted tens of millions of views.
Featuring a rotating cast of musicians, the group's personnel includes more than 30 musicians, such as "American Idol" finalists Casey Abrams and Hailey Reinhart, but the tour doesn't reveal who's in each city partly because they often change from night to night.
But PMJ's touring lineup does feature singer David Simmons Jr., who grew up in Omaha, and drummer Tom Jorgensen, who graduated from Burke High School.
"I'm so excited to be back! I haven't been back since I was a kid, so to come back for something like this is pretty incredible," Simmons told The World-Herald. "I have family and a lot of childhood friends still in Omaha. Some will thankfully be at the show."
Simmons lived in Omaha for a time before moving to Kansas City and then Los Angeles. He joined PMJ last year after an online audition.
Jorgensen is a New York-based drummer who graduated from Burke in 2010. While in Omaha, Jorgensen played in the Metropolitan Area Youth Jazz Orchestra and the Nebraska Music Education Association All-State Jazz Band.
After high school, Jorgensen graduated from The New School for Jazz and Contemporary Music. He has toured with PMJ since 2017.
"I'm really excited," Jorgensen said. "We still have family there. We're having some other family drive in from out of town. It's a really special deal."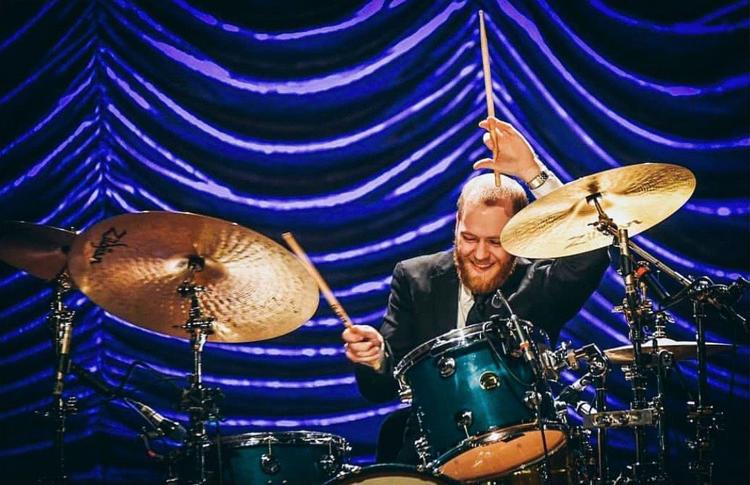 Jorgensen and Simmons met on tour earlier this year, but it took awhile for them to realize they were both from Omaha.
Jorgensen wanted to find tickets for his parents, and he was asking around about Omaha tickets on the tour bus.
Simmons chimed in: "I'm from there!"
"That was a really cool discovery," Jorgensen said.
"I'm learning how many great people come from this city! It's amazing," Simmons said.