Omahan Tara Vaughan is a vocalist, songwriter and keyboard player who has been a mainstay in rocker Billy McGuigan's band while performing as a solo artist with her own backup group. She released an album, "Dandelion Wine," in 2016.
Her latest project is "She Rocks," a celebration of the women who created the soundtrack of her life — famous folks such as Carole King, Aretha Franklin, Petula Clark ...
And not-so-famous folks like LeeAnn Vaughan.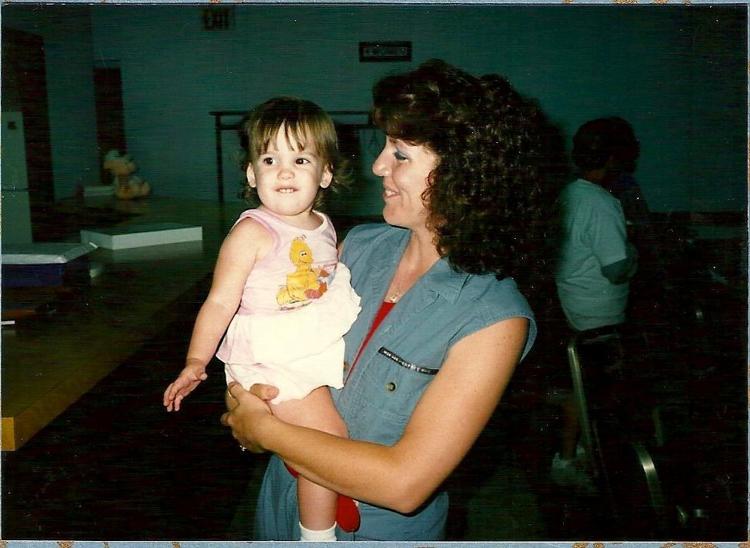 "She may not have the gold records or Grammys of some of the other women I pay tribute to, but (she) is a total and complete badass," the singer said.
This year, Mother's Day coincided with Tara's preparations for "She Rocks," which premieres at the Omaha Community Playhouse next month. She started to think about her mom's inspirational role in her career.
In a roundabout — but very real — way, LeeAnn has had a major influence on the show. She introduced her daughter to music from the 1960s and '70s by tuning in KGOR on the radio in the family minivan and spinning CDs at home. Mom and Dad would ask what Tara thought about certain songs and artists.
Mom constantly sings and dances at home to whatever's playing at the time, especially Bruno Mars. She's been doing so since she was a kid in South Omaha in the 1960s, when she would pretend a bath towel was an evening gown and belt out pop hits to her dolls and stuffed animals on the front porch.
Sign up for the Go newsletter
This complete guide of local music, movies, dining and entertainment will have you weekend ready.
"She might be bashful when you catch her singing," Tara said, "but she's on pitch!"
LeeAnn shared her passion for diverse musical genres with her daughter. Pop is her favorite niche, and Diana Ross is her favorite pop star. She recently saw Ross in concert and described it as an "out-of-body experience." She also raved about the recent Pink concert in Omaha.
And with her husband, she took it seriously when young Tara begged to play piano like Amy Grant. They found her an old upright and a teacher, "which has turned out to be pretty integral to my career," Tara said.
This resonates with me as I remember my own mom, who died 10 years ago. She enjoyed pop music, but her real passion was operetta, musicals and classical composers. She performed in shows and participated in local choruses throughout my childhood and was a church choir director for at least 25 years.
I remember being a tiny girl when we sang a duet, "Feed the Birds" from "Mary Poppins," at a church talent show. Like Tara, I considered a career in music and my parents were squarely behind me, getting me voice lessons and sending me to several immersive summer music camps when I was in high school. Even though I ultimately chose a different path, I still sing in public to this day.
Unlike me (or her daughter), LeeAnn — an award-winning high school science teacher — would never consider singing for an audience.
But music bonds mother and daughter nevertheless, and it will continue to be a constant in their lives. When asked about her favorite songs, LeeAnn says they're anything that Tara wrote.
"That's a mom response if ever I've read one," Tara said.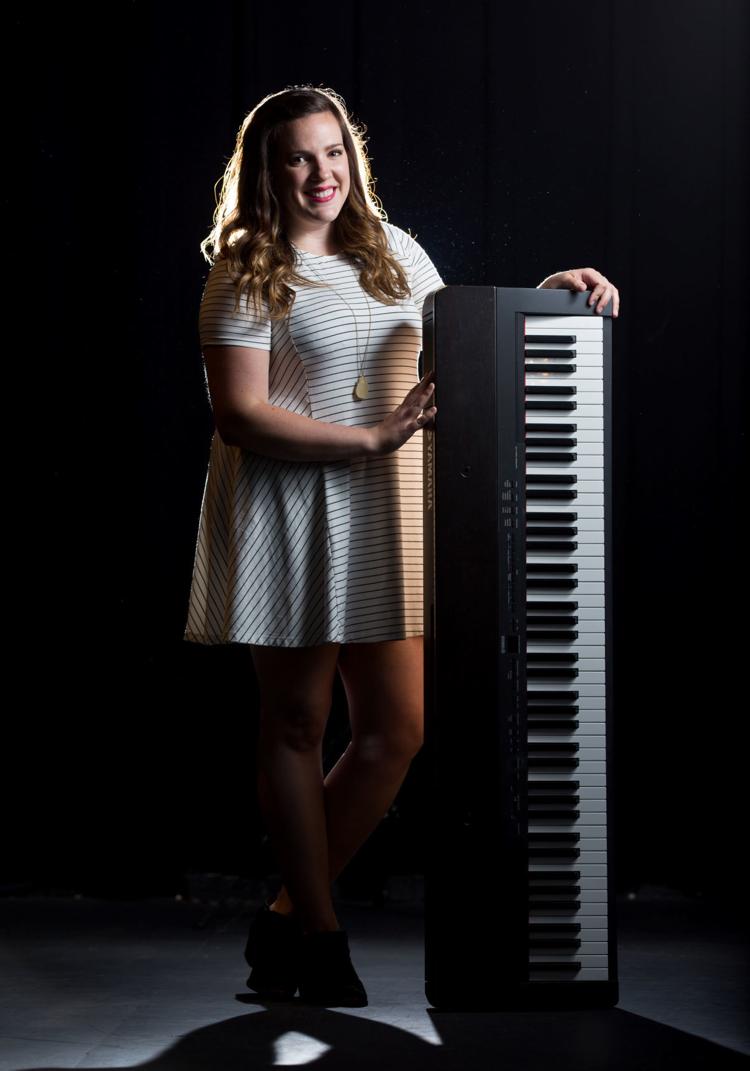 When pressed, LeeAnn cites "To Sir With Love" by Lulu and "Uptown Funk" by Mark Ronson (and featuring Bruno Mars).
Tara says her parents come to lots of her local performances, but Mom never offers critiques.
"Well, maybe about a couple of my more interesting fashion choices," Tara joked.
Like most of us, she says she's learned a lot from her mom.
"She's shown me by example that each day brings a series of rich moments to relish, and each stranger at the grocery store a new potential friend. She's shown me to be at once fierce and vulnerable, in love with all the beauty that this world has to offer and angry at its injustices. She's shown me that all of these things ... are what it means to be a woman."
Come June 13, that will all be showcased in "She Rocks."
For now, Happy Mother's Day.
Check out nearly 100 stunning photos of Nebraska
Check out some of the most beautiful images of Nebraska.